Flexible Learning for SCU MBA Students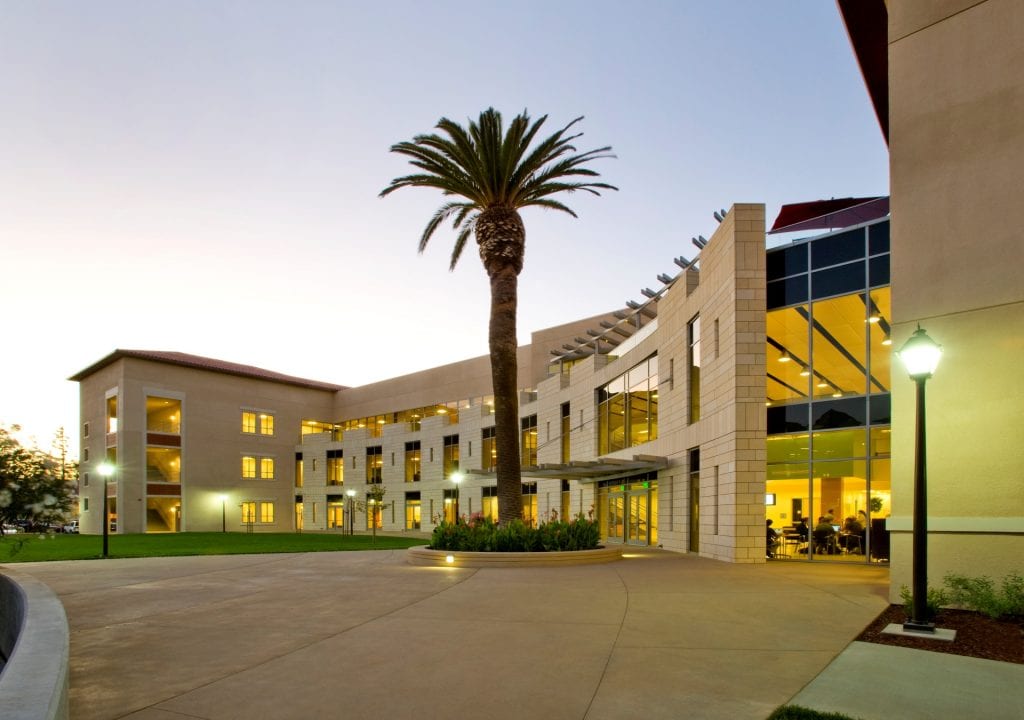 Sponsored Content
Santa Clara University MBA students will soon have access to a greater number of elective courses both online and on campus, thanks to a new offering from the Leavey School of Business called "MBA Anywhere: You Choose, You Excel." Under the pilot initiative, MBA students may take elective courses across both online or on-campus modalities, ensuring they receive the best education that fits into their busy schedules.
"Our academic ecosystem is robust due to the diversity of our students, their backgrounds, and specifically the varied professional experience they contribute," says Nydia MacGregor, faculty director of MBA and online programs. "We understand the need to provide flexible programming to accommodate students' schedules since both our part-time Evening MBA and Online MBA programs cater to working professionals. We are thrilled to launch this pilot program."
Effective Spring 2020, Online and Evening MBA students may participate in this pilot program:
Online MBA students may enroll in on-campus electives that are not available online, up to 12 units maximum.
Evening MBA students may enroll in electives available online that are not available on-campus in the corresponding quarter, up to 12 units maximum.
The success of Leavey's Evening MBA program, ranked No. 22 by U.S. News & World Report, led the school to launch its Online MBA program, ranked No. 25 by The Princeton Review.
"At the Leavey School of Business, we are at the hub of innovation in Silicon Valley. Our flexible MBA reinforces our commitment to deliver a top-ranked education meeting the needs of our students and corporate community," said Dean Caryn Beck-Dudley.
With this offering, online students will benefit from diving deeper into concentrations by participating in on-campus electives while also exploring a broader range of electives available. Evening MBA students will benefit from maximum program flexibility where they can integrate online electives into their degrees through an asynchronous classroom experience where students complete their coursework on their own time. Students in both MBA programs will continue to have access to the same stellar faculty, will continue to follow the same curriculum, and tuition remains the same.
"Since redesigning our Evening MBA curriculum and launching our Online MBA program we have carefully listened to students and the many ways in which they balance their professional careers while pursuing an advanced degree," says Toby McChesney, senior assistant dean of graduate business programs. "We are enthusiastic to bring this opportunity to our students in the coming months and believe this flexible learning format will enable students to expand their network."
Those interested in pursuing a MBA degree at the Leavey School of Business can learn more by joining an admissions event. Current MBA students should contact their academic advisor for more information.
---
This article has been republished from its original source, scu.edu.
About the Author