Top MBA Recruiters: German Auto Manufacturers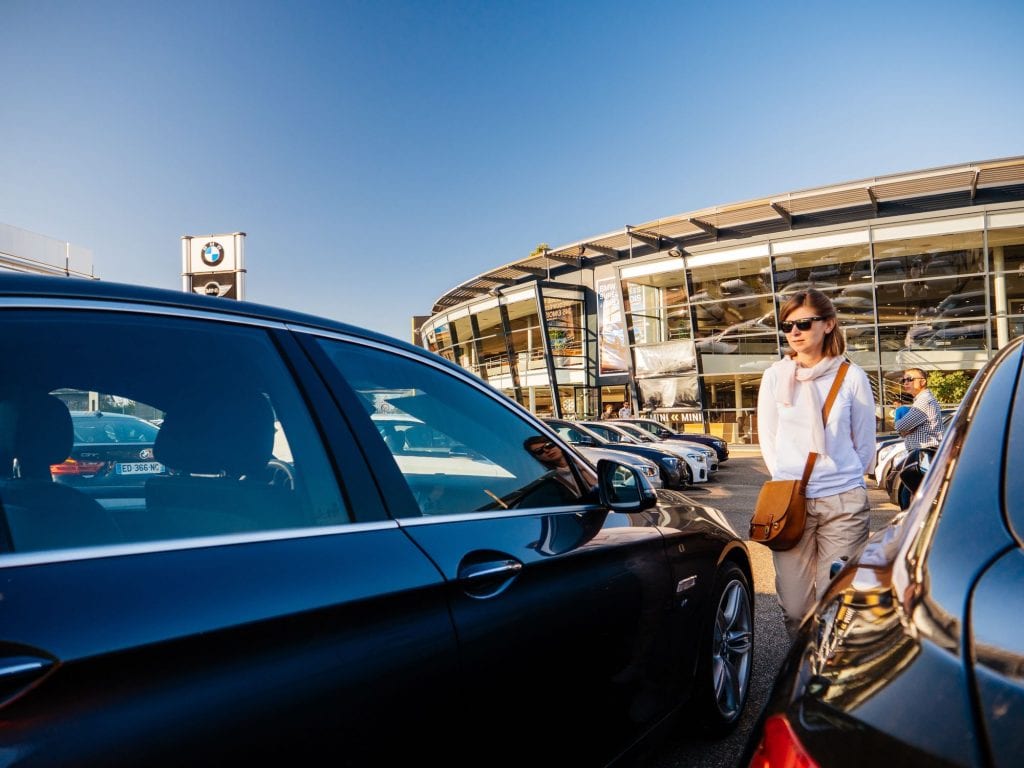 The German auto industry is a world leader, with more than 830,000 employees worldwide. It's an impressive global industry, which is just one reason why it's attractive for MBA graduates. If you're interested in manufacturing, these large care makers are a great choice.
To give you an idea about what it's like to work in the German car industry, we're taking a look at the top seven manufacturers in the country: Audi, BMW, Porsche, Mercedes-Benz, and Volkswagen.
Audi
Audi AG is a member of the Volkswagen Group but is their high-end brand. Created in 1910, Audi is known worldwide as one of the best-selling luxury automobile brands in the world. Their slogan is "Being Ahead through Technology," and they accomplish this through nine production facilities around the globe. Every year, Audi:
Produces: 1.87 million units
Earns: €59.248 billion
So, what's it like to work for Audi? They employ more than 91,600 people worldwide in everything from sales to customer insights, communications, manufacturing, IT, and more. For students, there are various internship opportunities that last from eight weeks to six months. From there, students can transition to an Audi Graduate Program and enjoy a 12-month to 24-month trainee program to gain experience.
BMW
BMW (Bayerische Motoren Werke AG) is a multinational automobile and motorcycle company opened in 1916. Headquartered in Munich, it is the world's 12th-largest producer of motor vehicles with more than 2.54 million vehicles produced in 2018. The company has a presence in Germany, Brazil, China, India, South Africa, the United Kingdom, the U.S., and Mexico, earning more than €97.48 billion.
As for working for BMW, they employ more than 134,682 people worldwide across a range of functions, including financial services, marketing, logistics, design, engineering, software development, and more. For students, there are more than 1,600 current internship opportunities around the globe in everything from supply chain management to data analytics. Then, for recent graduates, there are multiple Talent Programs in everything logistics to IT and product development.
Porsche
Porsche AG is a German car manufacturer that specializes in high-performance sports cars. Founded in 1931, the company is headquartered in Stuttgart, owned by Volkswagen Group, and earns around €21.53 billion annually. The company produces an estimated 246,375 vehicles a year via 24,481 employees.
Porsche offers an extensive range of careers across a wide variety of functional fields. You can work in research and development, production and logistics, marketing, sales, consulting, and more. For recent graduates and young professionals, there's a two-year development program that includes joint workshops, individual training, and multi-month rotations.
Mercedes-Benz
Mercedes-Benz is a German manufacturer under the Daimler brand, known for crafting luxury vehicles, trucks, vans, buses, coaches, and ambulances. Headquartered in Stuttgart and founded in 1926, the brand is well-known for its slogan, "the best or nothing." In 2018, they were the largest seller of premium vehicles worldwide, producing more than 2.3 million automobiles.
If you want to work for Mercedes-Benz, you can choose any one of their locations in Europe, Africa, Asia, Australia, North America, and South America. For current students, there are a variety of internship opportunities that range between one and six months in length. Then, for recent graduates, there's the Inspire International Talent Program, which offers cross-functional job experiences, training, and personal coaching in your chosen field.
Volkswagen
Volkswagen (VW) is the largest automaker worldwide. Created in 1937, the company is known for making the "people's car" and produces more than 11 million vehicles each year. Headquartered in Wolfsburg, Germany, the Volkswagen Group has more than 100 production facilities across 27 countries. It employs more than 300,000 people worldwide, earning €235.8 billion in revenue.
Working for Volkswagen opens up many opportunities in a range of career fields. There are jobs in research and development, IT, marketing, sales, and more. For students, you can complete an international internship in a range of locations and fields. Then, as a recent graduate, you can join a StartUp program for additional training and help hitting the ground running.
Additional German Car Manufacturers
There are two additional German car manufacturers that deserve a special mention.
Ford-Werke is a subsidiary of the Ford Motor Company. It's a German car manufacturer located in Niehl, Cologne, North Rhine-Westphalia, Germany. Founded in 1925, the company employs more than 28,842.
Opel is a German car manufacturer that was launched in 1862. It's headquartered in Russelsheim am Main, Hesse, Germany and produces 1.2 million vehicles a year. It was recently acquired by Group PSA, a French automaker, in 2017 to become the second-biggest car manufacturer in Europe.
About the Author