The Top 5 German Companies Hiring MBA Grads
Germany is an appealing place to live and work—standards of living are high for residents as international cities like Berlin and Munich are just a short train ride away from forests, hiking trails, and lakes. U.S. News and World Report ranks Germany fourth overall in its 'Best Countries' category, which makes German careers potentially very appealing.
As the largest economy in Europe, Germany maintains the fourth-largest by nominal GDP in the world. Top companies are looking for strong candidates in a variety of business sectors throughout Germany. Here are five of the top German employers of MBA graduates.
Porsche AG
Known for its high performance sports cars and vehicles, Porsche also provides automotive financial services, engineering services, and investment management. Porshe offers additional services in aviation and aerospace, industrial goods, construction, consumer goods, and retail. The company employs over 24,000 people with a revenue of over €21 billion, according to a 2015 annual report.
In 2019, Porsche was ranked 50th overall in Best Global Brands by Interbrand, and in 2018 was ranked fifth in Best Business Brands by Das Deutsche Markenranking.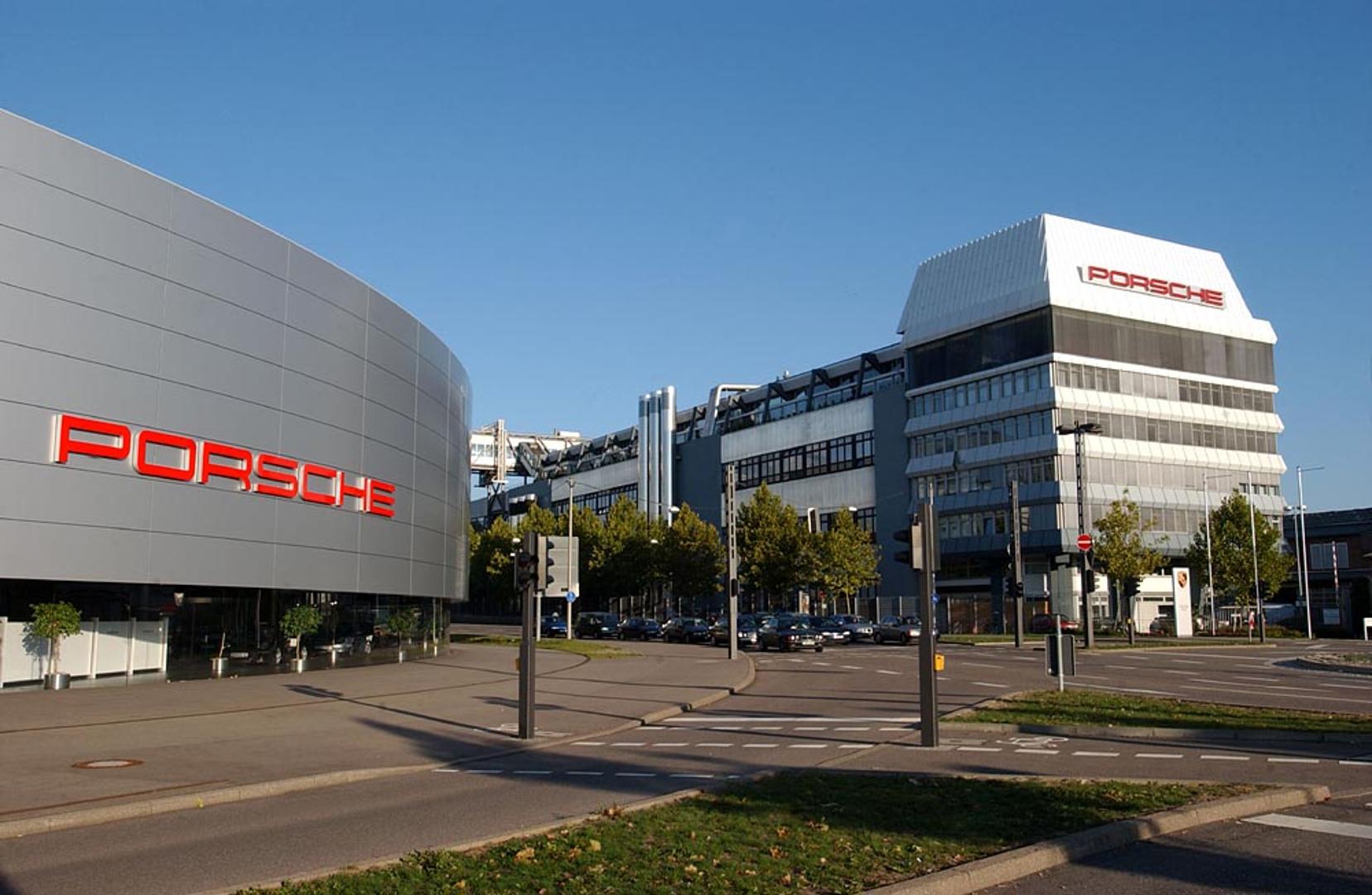 According to Glassdoor, employees gave Porsche 4.1 out of 5 stars overall and 95th of workers approved of the CEO's performance.
E.On
E.On is an electric utility company headquartered in Essen, Germany and is one of the world's largest investor-owned electric utility companies in the world. It provides electricity and gas to over 5 million residences and businesses. E.On is part of the Euro Stoxx 50, DAX stock index, and Dow Jones Global Titans 50 index.
E.ON provides electricity generation and distribution as well as natural gas exploration, production, transportation and distribution. The company is committed to sustainability and is setting goals and transitioning networks to meet the world's future energy needs.
Management level salaries at E.On range from $135-144,000 and Director level is at $132-141,000, according to Glassdoor.
Emerson
Emerson helps customers achieve operational excellence by providing industrial automation technology and services. Emerson's products and services include measurement instrumentation, valves actuators and regulators, fluid control and pneumatics, control & safety systems, and consulting services to name a few.
Emerson was ranked 94th in Software Magazine's 29th annual revenue-based ranking.
According to Glassdoor, Emerson has multiple openings throughout Germany including positions in Remscheid, Langenfeld, Berlin, Hannover, and Ölbronn-Dürrn. Benefits at Emerson include PTO, 401k plans, comprehensive health insurance and a profit sharing program.
Salesforce
Salesforce was voted among the "Best Places to Work 2020" by Glassdoor and is actively hiring MBA graduates in multiple German cities.
Salesforce offers an award-winning CRM (customer-relationship management) software, as well as a series of applications focused on customer service, marketing automation, analytics and application development.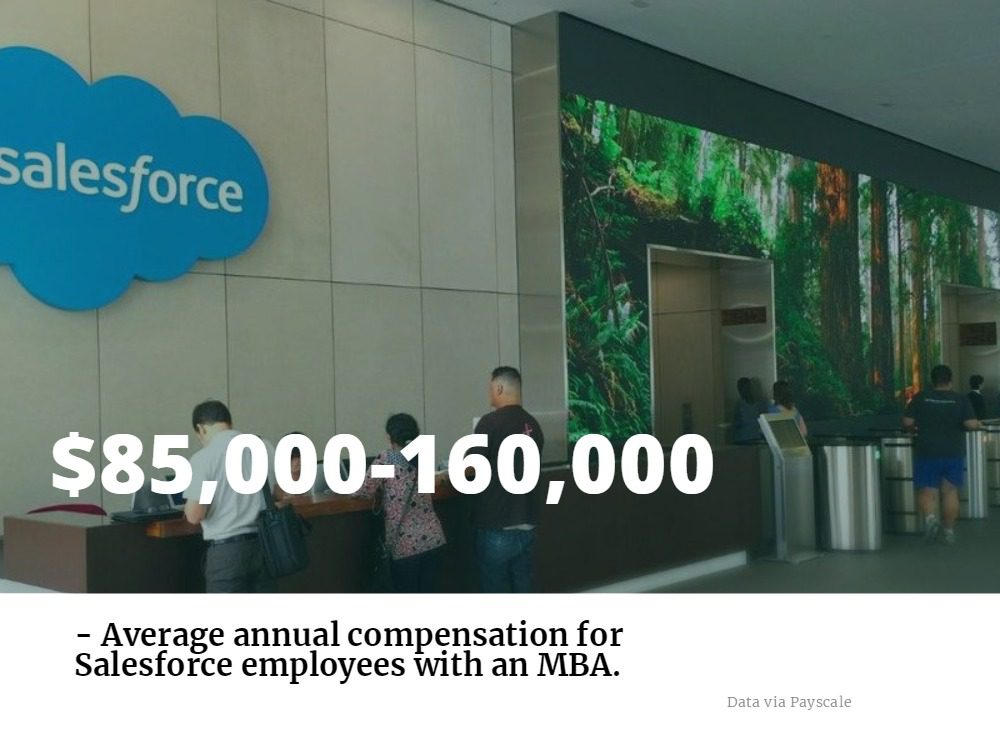 According to Glassdoor reviews, 96 percent of employees approve of the CEO's performance and rate working at Salesforce 4.3 out of 5 stars overall. Salesforce was ranked first in Fortune's 100 Best Companies to Work For in 2018 and second in 2019.
Siemens
Siemens offers a wide range of products and services in intralogistics, aerospace, manufacturing, data centers, electronics, transportation and logistics, and wind energy, among others. Siemens boasts industry innovations such as a world-record breaking power plant that saves 2.5 million tons of CO2 every year, powered by mid-ocean wind farms.
Siemens is one of Germany's largest employers with 113,000 people employed throughout the country. Top jobs can be found at Siemens in engineering, manufacturing, research and development, information technology, sales & marketing, and operations.
According to Glassdoor, employees gave Siemens a 4 out of 5 star overall rating and approved the CEO's performance at 87 percent.
About the Author