The Top MBA Employers in Texas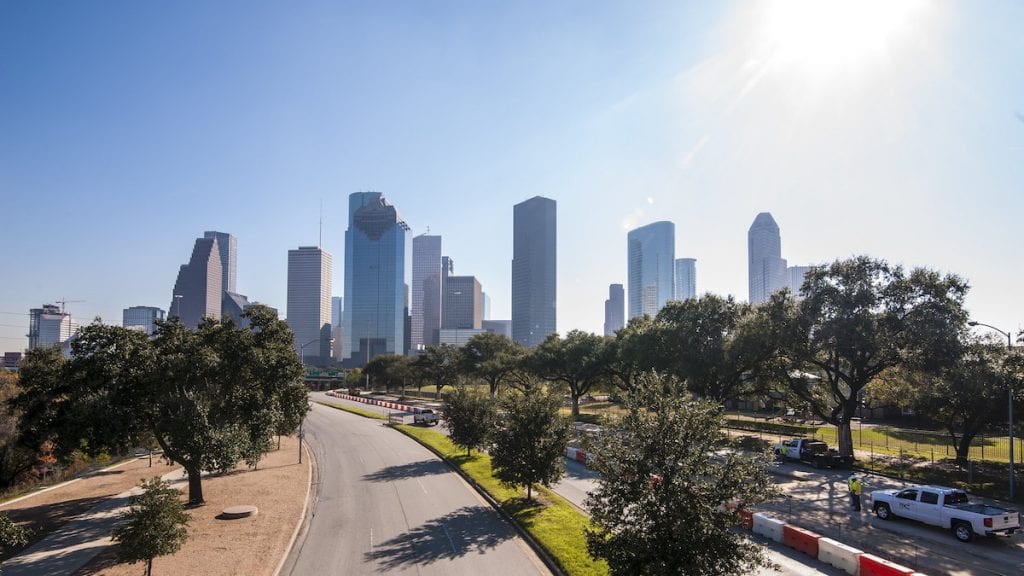 The Lone Star State, to many, offers a winning combination of nature and culture; business and pleasure. When it comes to contemporary art and live music, Houston, Austin, and Dallas give New York and Los Angeles a run for its money. With its abundant nature reserves, state parks, deserts, and beaches, Texas also offers plenty of bucolic settings to clear one's head.
Texas also happens to have a reputation for being an extremely friendly state for big business. It boasts the highest number of Fortune 500 company headquarters in the U.S.—tied with California.
We took the liberty of surveying top Texas companies seeking MBA graduates to join this state's fast-growing economy.
Emerson Electric Co.
Emerson Electric Co. is a Fortune 500 company that manufactures industrial, commercial, and consumer products and provides engineering services. Its core business platforms are Automation Solutions and Commercial & Residential Solutions. Emerson employs over 76,000 people worldwide.
Emerson has several programs geared toward MBA graduate recruitment, including Engineers in Leadership, MBA Opportunities in the US and Europe. Internship opportunities include paid summer internships, as well as six-month co-op opportunities for students currently enrolled at select MBA programs.
Emerson is particularly interested in hiring MBAs with backgrounds in industrial engineering, electrical engineering, mechanical engineering, computer science, marketing, business administration, finance and accounting.
Toyota
Toyota is a Japanese multinational automotive manufacturer with 364,445 employees worldwide. In December 2019, Toyota was the world's tenth-largest company in the world by revenue. The company specializes in hybrid electric vehicles and hydrogen fuel-cell vehicles. Prius vehicles have been a huge hit across the globe with over 6 million units sold as of January 2017.
MBAs love Toyota for more than one reason— Toyota is the highest-ranked automaker in Fortune's 'World's Most Admired Companies' list, with the average employee staying at the company for 11.5 years. Toyota is ranked highly in terms of diversity as well. Just last year, it ranked 18th in Diversity Inc's Top 50 listing. The company also boasts water conservation, disaster relief, and other charitable initiatives.
Hewlett Packard Enterprise
Hewlett Packard Enterprise Company, an offshoot of Hewlett Packard, is an IT company specializing in servers, storage, networking, consulting, and financial services. In 2019, Hewlett Packard Enterprise ranked 102nd in the Fortune 500 listing of largest U.S. corporations by revenue.
HPE seeks MBA graduates with backgrounds in engineering, information technology and services, sales and marketing, and business and consulting. According to Glassdoor, employees ranked HPE 3.7 out of 5 stars overall. Benefits at HPE include PTO, Health Insurance, and a 401k plan. 
Visa
Visa employs over 18,000 people in over 200 countries and is one of the world's most advanced payment processing networks, with an average of 500 million transactions per day. Visa has been recognized by Forbes 'America's Best Employers' list, Fortune's 'World's Most Admired Companies,' and in 2017 was ranked among the top '50 Happiest Companies' in the U.S. by CareerBliss.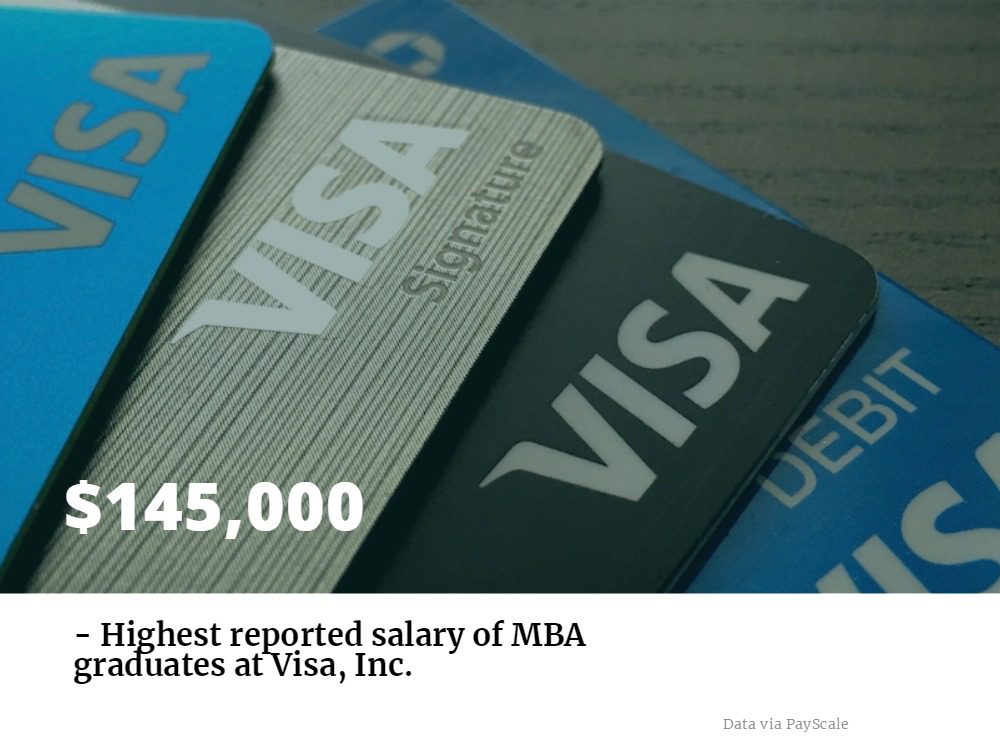 Visa supports diversity and inclusion in part by paying men and women equally. In 2019, Visa was ranked in the Diversity Best Practices Inclusion Index. And in 2018, Forbes and Women's Choice Award recognized Visa for its gender equality practices.
Southwest Airlines
Headquartered in Dallas, Southwest is known as the world's largest low-cost air carrier that operates the most domestic flights of all US airline companies.
Benefits at Southwest include dental, medical, visual plans, a Health Savings Account program, flexible spending accounts, short-term disability, long-term disability, and life insurance. Southwest additionally offers employees a profit-sharing program, 401K plan, and employee stock purchase plan and of course, flight and travel privileges.
Forbes ranks Southwest 74th among the Best Employers for Diversity. In 2019, it was honored as the 37th "World's Best Employers," and 39 "Best Employers for New Grads." Workforce.com also ranks Southwest first overall in its Top 100 listing in 2019.
---
For those curious about the top Texas companies with headquarters in the state, it is as follows, per Zippia:
Pizza Hut
AT&T
Dell
American Airlines
Livestock Investors
Tenet Healthcare
J. C. Penney
Schlumberger
NEC Corporation of America
Whole Foods Market
Pizza Hut, a fast casual food empire with headquarters in Plano, tops the list with approximately 300,000 global employees. The company was closely followed by telecommunications giant AT&T. With headquarters in Dallas, the company employs over 273,000 people, according to recent statistics. Dell, the third largest employer in the state, features significantly less members in its collective workforce than Pizza Hut or AT&T, but still features around 145,000 people worldwide.
About the Author