5 Questions with MBA Admissions: UCI Merage School of Business Full-Time MBA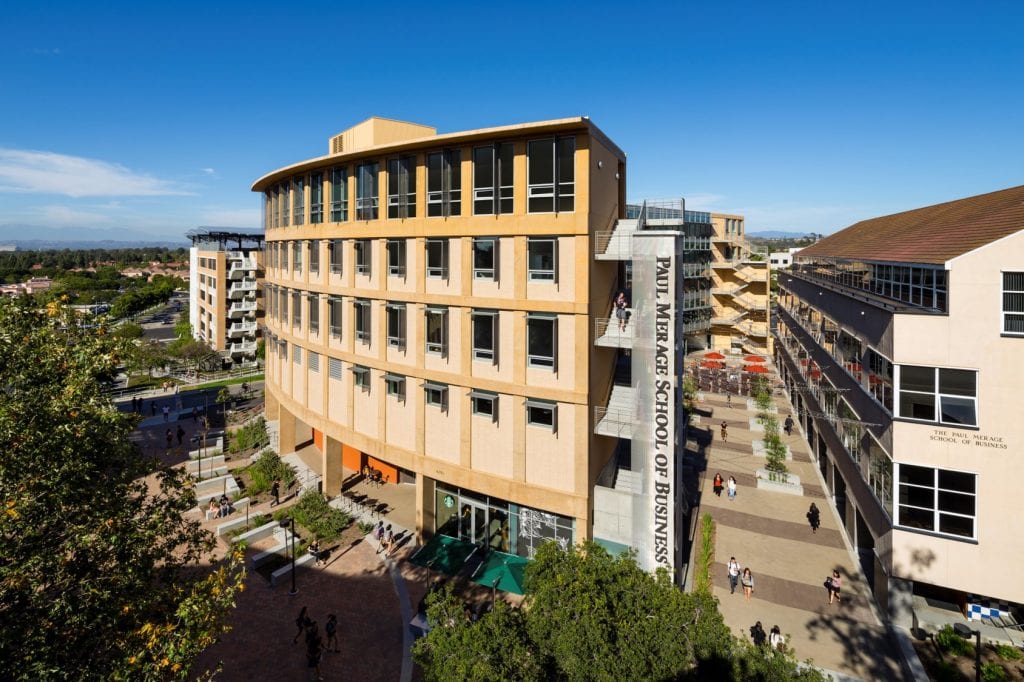 In our latest installment of the MetroMBA "5 Questions" series, we speak with Lindsay Haberman, Assistant Director, MBA Recruitment and Admissions for the full-time MBA at UCI Paul Merage School of Business. Haberman discusses Merage's recent STEM-designation, what types of students they are seeking for their program and 'insider tips' on applying to their program.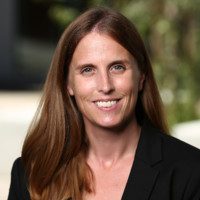 How does this program differ from other offerings at your school and other programs in the GME space?
At The Paul Merage School of Business we have specifically redesigned our curricula, course content, delivery modes, and co-curricular programs to create unparalleled learning experiences with a single goal: preparing you to propel your career and lead your organization to success in our digitally driven world. Our FTMBA degree is now fully STEM-designated, dedicated to deepening students' knowledge and leadership of Management Science and Quantitative Methods. We are also proud to announce our new Analytics in Digital Leadership concentration, built to be directly aligned with specific target functions such as Python, sequel and managing large data sets.
What is the typical profile of a student who would benefit most from this program and what characteristics are your admissions team looking for?
We are looking for a well-rounded student, one that has strong leadership and clear communication skills. It is important for any prospective student interested in our program to do their research on the school, and understand how an MBA from the Merage school will help them obtain their short-term goals. We look for how effectively the individual can tell their story as it relates to the career outcome they are seeking. We also love to hear about any extra circular, volunteer, or other organization a student is a part of, because during your time in the program it is so important to get involved in activities outside of the classroom.
What types of financial aid are available to students?
Over 80% of students receive some type of merit-based scholarships. The MBA Admissions Committee awards merit-based scholarships based on a holistic evaluation of your potential, taking into consideration your overall application including academic achievement, quality of work experience, demonstrated leadership and extracurricular activities. All completed applications are automatically considered for scholarship, no additional application is needed. If you are selected as a scholarship recipient, you will be notified upon admission.
How does your school assist in finding job opportunities and how does your program enhance a student's profile as a job applicant?
Our MBA Career Center's unique personalized approach to career planning prepares you with the tools to not only land your ideal job, but to make the right decisions throughout the lifetime of your career. They are personalized in their approach, and focus on three pillars: explore, prepare, and execute. Within the Career Center we have an external relations team, and their main priority is to connect companies to our school through internship opportunities and career jobs. A signature event that is hosted by our Career Center is our Merage First Networking Mixer. For this event, we invite our alumni to engage with our current students, and each alum brings a current job opening at their company.
What is one insider tip you can provide prospective applicants about applying to this program?
I always tell prospective students to do their due diligence on the school, reach out to students, schedule a consultation, do a campus visit, and come to an event. Getting an MBA is a huge investment in yourself, and it is a time for you to focus on building your network and sharpening your leadership skills. At the end of the day you want to be in an environment that you can thrive in and somewhere that has the resources to get you to the next step in your career. I think the community that you surround yourself with should be the one that best fits your strengths. At the Merage School we pride ourselves on our tight knit, supportive, and collaborative community of students, and they want to share their experience with prospective students.
To learn more about the UCI Merage School of Business Full-Time MBA: Click Here.
About the Author