Leavey Launches New Online MSFA and Webinars Dates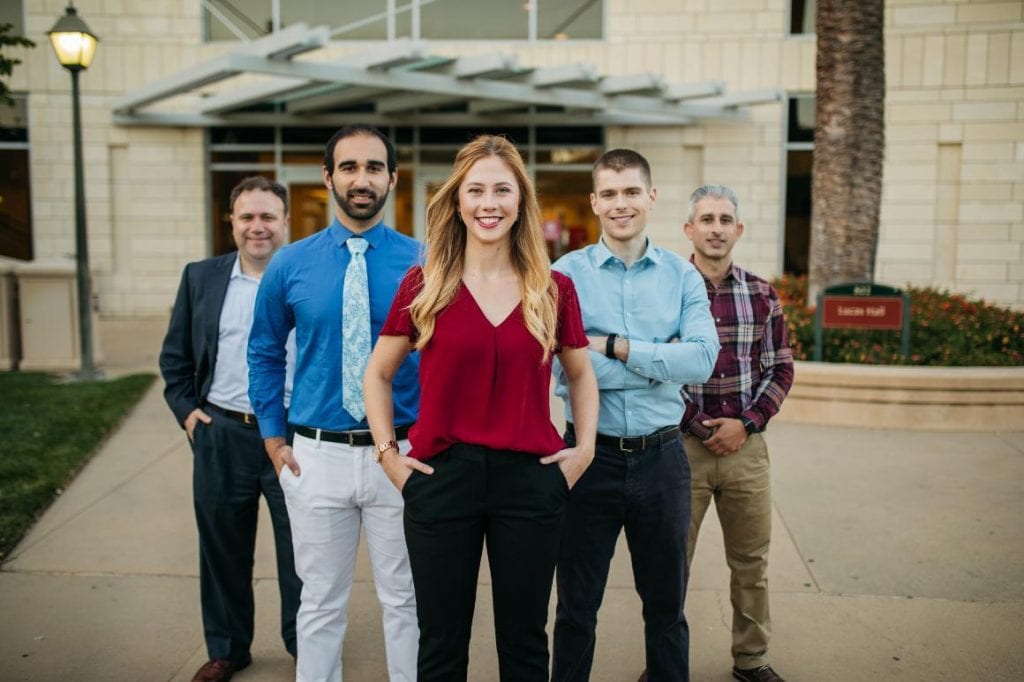 The Leavey School of Business at Santa Clara University announced the launch of a dynamic Online Master of Science in Finance and Analytics (MSFA) program, which will begin offering classes in September 2020. Drawing on Leavey's strong ties to Silicon Valley, the flexible and customizable program is designed to develop the cutting-edge quantitative skills that define success in finance today and to prepare students for careers in corporate finance, investments, commercial banking, or capital markets. View the Leavey Launch of new Online MSFA profile here.
"The new MS in Finance and Analytics is an exciting addition to our prestigious portfolio of online graduate business programs," said Dean of the Leavey School of Business Caryn Beck-Dudley. "This program provides a unique opportunity for students to craft their own curriculum with 16 units of elective credit and also allows them to expand their knowledge in specific subject areas like valuation and financial engineering to best prepare them to become future finance leaders."
"The workplace is rapidly evolving and the financial sector as a whole is expected to grow exponentially over the next nine years. Our Online MSFA can prepare you with the knowledge, skills, and tools to take you to the next level and has evolved from our existing MSFA program ranked #27 by TFE Times 2020 Best Master of Finance Programs." shares Toby McChesney, Sr. Assistant Dean of Graduate Business Programs.
"We are exceptionally proud of our partnership with the Leavey School of Business, and what we are able to create together," said Beth Hollenberg, President of Everspring, an innovative online program support provider. "The MS in Finance and Analytics created by the Leavey faculty and administration is exactly the kind of forward-thinking, market-relevant program needed to meet the needs of a now disrupted workforce, who need these valuable skills to move their careers and the economy forward."
Applications for admission are now being accepted for the September 2020 class start. Click here for more information about the program.
---
Join the Leavey School of Business webinar in partnership with Ivy Exec
Moving an organization from where it is today to where it needs to go is rarely easy. The novel, dynamic and unpredictable nature of our current context adds another layer of urgency and complexity.
Join Leavey for this webinar with Tammy L. Madsen and Jo-Ellen Pozner from Santa Clara University's Leavey School of Business as we discuss:
What are some of the typical organizational and strategic constraints in navigating uncertainty?
How can organizations overcome challenges in executing strategic change?
What matters for strategy and culture?
About Santa Clara University
Founded in 1851, Santa Clara University sits in the heart of Silicon Valley—the world's most innovative and entrepreneurial region. The University's stunningly landscaped 106-acre campus is home to the historic Mission Santa Clara de Asís. SCU has among the best four-year graduation rates in the nation and is rated by PayScale in the top 1 percent of universities with the highest-paid graduates. SCU has produced elite levels of Fulbright Scholars as well as four Rhodes Scholars. With undergraduate programs in arts and sciences, business, and engineering, and graduate programs in six disciplines, the curriculum blends high-tech innovation with social consciousness grounded in the tradition of Jesuit, Catholic education
About Leavey School of Business
Located in the heart of Silicon Valley, one of the most dynamic business environments in the world, the Leavey School of Business combines academic excellence in the 450-year Jesuit tradition, with an energetic, innovative spirit that typifies the region. Santa Clara University's Leavey School of Business offers one of the nation's best graduate business programs ranked No. 11 Executive MBA by U.S News & World Report, No. 25 ranked Evening MBA by U.S News & World Report and No. 25 ranked Online MBA by The Princeton Review.
For more information, visit www.scu.edu/business.
About the Author