Rady School of Management Receives STEM-Designation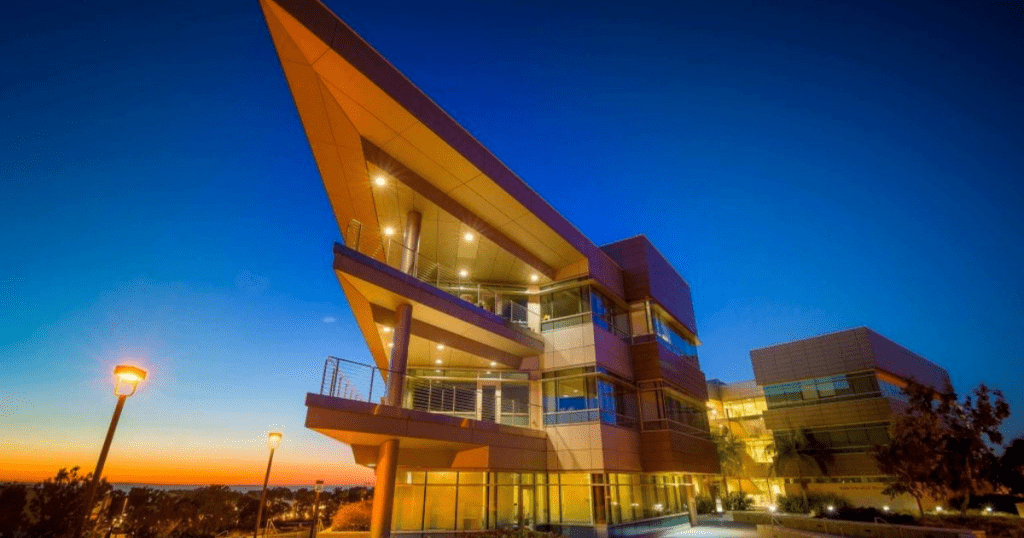 The Rady School of Management is best known for its innovative, quantitative, and data-driven curriculum, so much so that the school recently received its STEM designation without having to adjust their curriculum to receive approval. The Science, Technology, Engineering, and Mathematics certifications will provide immediate benefits to prospective applicants, most notably international students who can now work and stay in the United States for three years on an H1B visa.
The STEM designation now applies to all the MBA programs in the Rady School of Management, including their Full-Time, FlexEvening, and FlexWeekend MBA. This adds to the existing STEM-designated programs including the MS in Accountancy, MS in Business Analytics, and MS in Finance programs.  In addition, Rady is now the first school in San Diego to be STEM-designated according to the executive director for MBA programs, Silvia McCallister-Castillo.
"Most programs only have specific concentrations within their MBA program STEM-designated, however all of Rady's MBA programs are STEM-designated. Our program was already analytical and data-driven, so we did not need to change our curriculum like most schools.  Hiring managers have known students in our programs excel in an analytical and data-driven curriculum and the STEM designation confirms our excellence," says McCallister-Castillo.
International applicants will receive the biggest benefits of the STEM designation for the Rady School of Management. McCallister-Castillo adds, "Before the STEM designation, international students who were on an F1 visa were eligible for Optional Practical Training, which allows students to stay and work in the United States for 12 months. With the STEM designation, students can now obtain an extension to work and stay in the United States for an additional 24 months. Rady MBA students now can take advantage of the 24-month extension, opening more career options."
The STEM designation also strengthens Rady's appeal for domestic applicants, such as programmers or scientists who want to gain business or management experience to complement their technical skills. In addition, students with more general undergraduate backgrounds like English or humanities can develop their quantitative or analytical background while gaining the skills to communicate or apply logic to become a more well-rounded employee. "We work closely with our Employer Advisory Board, and the biggest feedback hiring managers are looking for are employees who can do many things, learn new things and are keen to keep learning.  We do this very well at Rady, training our students on developing these skills through our curriculum and our faculty working closely with them" says McCallister-Castillo.
---
About the Author