Post tagged "admissions"
Oct 23, 2019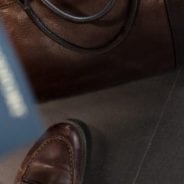 A rapidly changing global economy and prohibitive immigration laws are making the search for international talent difficult for U.S. business schools.
Continue reading…
Jun 10, 2019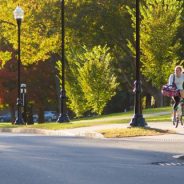 In preparation for the 2019-20 admissions cycle, beginning in early July, the Dartmouth College Tuck School of Business in Hanover, New Hampshire, is introducing a few new changes, including new.
Apr 30, 2019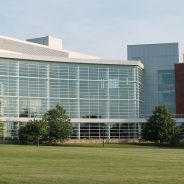 In our latest installment of the MetroMBA "5 Questions" series, we speak with Michael Waldhier, the Director of Admissions at Penn State University's Smeal College of Business. Waldhier talks about the close-knit, collaborative community at Smeal, his alumni experience, and the many activities, clubs, and opportunities available for students. He also shares about the 150-year-old Penn State Berkey Creamery—excuse us while we go grab some ice cream!
---
1. What is the Smeal College of Business' greatest asset and what do you wish MBA students knew more about?
"Rather than discussing our #1 ranking in supply chain management or the fact that Penn State has the largest active alumni network in the country, I honestly think our greatest asset is our class—specifically the individual, tightly-knit, collaborative atmosphere that exists in our MBA program. We only accept 60 students per year in the resident MBA program, which allows for an unparalleled amount of interaction within the cohort, and ensures that faculty and staff build strong, personal relationships with everyone in the class."
2. What makes the Smeal College of Business a special place for you?
"In addition to being Director of Admissions, I am also an alum of the Smeal MBA program, and remain extremely close to most of my classmates and many of the professors who still teach in the program today. After graduation, I was fortunate to land a principal role in strategy consulting and had the wonderful opportunity to travel extensively over the course of my career. When it was time to transition to something new, returning to Penn State, to 'Happy Valley,' and to Smeal was an easy decision for my family to make. This program had an enormous positive impact on my life and set me on the path to success, and I can't think of any better way to pay it forward to future generations of Smeal MBAs than to be where I am today."
3. How would you describe the culture of the Smeal College of Business? Is it more collaborative or competitive?
"As mentioned, given the small size of our MBA community and the amount of teamwork that is required throughout the experience, our program is extremely collaborative, so much so that students often help each other to broaden networks, land internships and jobs, and even study for exams. We put a lot of emphasis upon collaboration and teamwork, and students will recognize each other for positive contributions to the program that are aligned with the Penn State Values of integrity, responsibility, excellence, respect, discovery, and, of course, community."
4. How does Smeal help MBA students pursue their special interests?
"While the MBA program itself may be very small in size, Penn State University is one of the largest in the nation, and there are activities and special interest clubs and groups for virtually everyone. Within the MBA program, we have numerous clubs and associations for students to join such as the MBA Association, Consulting Club, Net Impact, Finance Association, Military and Veterans MBA Association, and more. In addition, students have access to courses across the university if they want to explore a topic outside of the core Finance, Marketing, Supply Chain, and Consulting concentrations. To that end, we have packaged optional programs of study in nearly 20 topic areas, with more being added each year. This allows students the flexibility to customize their MBA experience and pursue just the right mix of coursework to satisfy any career or personal interest."
5. What is your favorite part of the Penn State campus?
A lot of people will talk about the Penn State Berkey Creamery, which has been making ice cream for over 150 years, or Beaver Stadium, one of the largest college football stadiums in the United States, but one of my favorite places on campus is the Penn State Arboretum. There are a plethora of wonderful hiking and biking trails in the mountains surrounding Penn State, but the Arboretum is a special place where one can walk through gardens inspired by cultures across the world and study or relax amidst fountains and koi ponds. It also helps that it is right next door to the Smeal College of Business, so students frequently go there after class for team meetings or to relax and unwind after a stressful day."
Dec 27, 2018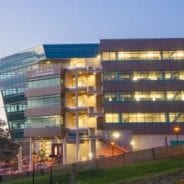 Sponsored Content
In our latest installment of the MetroMBA "5 Questions" series, we speak with Jay Bryant, Director of Graduate Recruitment & Admissions at the UC San Diego Rady School of Management. Bryant discusses the exceptional entrepreneurship culture at Rady and San Diego at large, plus what students hoping to join the UC San Diego MBA program should expect.
---
1. If you had to describe how Rady fosters entrepreneurship to someone who never heard of the school, what would you tell them?
"Rady is a school that was founded on the concept of innovation. It is our foundation—our very DNA! Innovation is the mother of entrepreneurship as I see it. All of our students come in with the passion of bringing new value to the world while the faculty, staff, and administration all foster an environment where the entrepreneurial spirit of our students can grow and practice their entrepreneurial interests in the safe and supportive environment of our school. As I see it, the top five ways in which the Rady School provides a perfect match for those wanting to pursue an entrepreneurially focused education are:
Every class in our curriculum is designed for a student body driven by innovation and entrepreneurship.
All of our students come into our program with a desire to be entrepreneurs or managers in the innovation economy.  Therefore, students are always surrounded by collaborative and like-minded individuals that create the unique Ready School environment.
The Lab to Market program—a three-course, capstone experience—gives students the opportunity to take an idea in any industry all the way from the mind of the student to ready to launch. Many of our students do actually launch their projects after graduation.
The Rady School's California Institute for Innovation and Development (CIID) allows for students to take part in a number of its initiatives designed to accelerate and promote innovation.
The local San Diego community knows of the Rady School's connection to innovation and entrepreneurship and therefore regularly works closely with us on capstone projects, internships, and career opportunities."
2. Is there any particular kind of company or idea that tends to flourish in the program?
"Our students are trained to be part of the innovation driven economy, therefore, the companies that work most closely with us are those that have to reinvent themselves every year to stay relevant. The two largest sectors hiring our students are technology and bio-technology. In both of these sectors they seek managers who are excited to take on the new initiatives and new markets."
3. Is there something about San Diego specifically that tends to bring out the best in entrepreneurs?
"San Diego is consistently ranked among the best cities for startup companies. It is part of the spirit of California in general. Ever since the gold rush, California has been a state focused on the future and the new frontiers. Everywhere you look you find innovations that are coming from California—we literally create the future here in California. Innovation is not just an interest of the Rady School, rather it is in the spirit of the entirety of UC San Diego."
4. What should hopeful students know about the program that they may not necessarily know until they start?
"I think what surprises students the most is entering into a community where everyone greatly values innovation. Through the admissions process we are searching for the individuals who will really fit the personality and passion of what we do. It is not until the first day of orientation do these selected individuals all wind up in the same place at the same time. Being surrounded by like-minded individuals only makes this passion grow over the course of their study."
5. Is there any kind of student you want to see more of in the program?
"We believe that innovation comes from every industry. We are an appropriate program for individuals wanting to work at large organizations like Google or Tesla, but we are also appropriate for those wanting to start smaller ventures of their own. We want a well-rounded cohort of students that brings in the best from every industry, level of government, developmental or non-profit organizations, and any other entities where innovation drives their future success."
---
Oct 11, 2018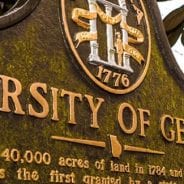 In the newest installment of the MetromBA "5 Questions" series, we speak with Patricia D. Zettek, Ph.D., Director of the Full-Time MBA Career Management Center at the University of Georgia Terry College of Business, and Deirdre Kane, Director of Full-Time MBA Admissions about the UGA experience, Southern culture, and more.
---
What is something unique about the Terry College of Business MBA experience that people may not expect?
"Candidates to our program are most often surprised by three main things:
1.) Our flexible curriculum
2.) Our personalized and customized approach to supporting our students, academically and professionally
3.) Our welcoming and diverse program culture.
We have years of experience and the strength and size of our alumni network (310,000 and counting) to support our students in being successful while in the program and after they graduate. Our career management staff knows our students well and this one-on-one attention makes a big difference by the end of the program. Students learn and practice skills they need to land their next job or internship, and also to manage their careers throughout their lives. Faculty get to know the students, and truly take an interest in their success."
What kind of student is the ideal Terry College of Business MBA?
"We look for humility, self-awareness and the willingness to learn new things about themselves—people who have experienced a setback or two—and learned from it. The ideal candidate for the Georgia MBA program has more than just the great test scores and GPAs sought by all full-time MBA programs, we look for the students that demonstrate a roll up the sleeves and get things done attitude. These are the people who do well here."
What do you find business school applicants often overlook during the pre-MBA process?
"I think some people limit their choices by looking only at certain things, rather than the whole picture. They may focus tightly on one factor—school rank, tuition cost, employer relationships, average salary—rather than fully thinking through what they want and need from their MBA experience. Visiting campuses, talking to current students and meeting members of the staff could offer a very different view than the one that takes into account only one or two factors. MBA programs vary widely and there is not a one-size-fits-all experience. Find a few that fit your needs and go after them."
What do you find most business schools are lacking?
"Lacking is a pretty strong word. I consider business school an excellent investment in a candidate's future. I understand why you might ask though, because if you listen to the media, the MBA has been dying out since the 1940s, but that's just not true! There continues to be a need for professionals trained to understand the complexities of our business environment and committed to doing things right. Overall MBA programs and program staff are committed to the success of their students and genuinely interested in providing their students with the best experience and the best opportunities."
What is your favorite restaurant near UGA?
"I think Athens is one of the South's most underrated food cities. We're known for music and football, but not until recently have we been noticed for our food scene. Thanks to chefs like Hugh Acheson, who calls Athens home, we have many farm to table gems, like Last Resort Grill, The National, home.made, and Heirloom Café. And everyone should check out Weaver D's, Ted's Most Best, Clocked, The Grit, Taziki's, and Viva Argentine! The list is long and there is something for everyone!"
For more information on the UGA Terry MBA admissions, click here.
Sep 27, 2018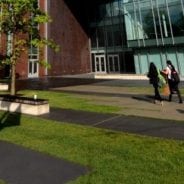 In the newest installment of the MetromBA "5 Questions" series, we spoke with Jack Welch College of Business Executive Director of Graduate Admissions Pam Pillo about the future of the Connecticut business school, and much more.
---
What are you most excited about regarding the future of the Sacred Heart MBA Program?
"Next fall, Sacred Heart University's Jack Welch College of Business will move to the new West Campus, formerly General Electric's global headquarters. The facility will include more classrooms and facilities for faculty and students, including a finance lab, artificial intelligence and innovation facilities. The incubator space will allow students, in conjunction with investors and area businesses to develop their creative ideas for new products and programs. The Welch College of Business is vested in the success of our students and continued success of the region. The new campus will serve as an active pipeline for skilled workers to meet the needs of today's rapidly evolving economy."
What is a unique selling point of your school that some people may not be aware of?
"The Welch College of Business offers a personalized experience. Full-time faculty and staff are dedicated to meeting the needs of students. Classes operate on a 15:1 student faculty ratio. The Welch MBA also collaborates with area corporations including Subway, People's Bank, Edgewell Personal Care, and Diageo to name a few. Students apply business concepts through the development of a business plan to promote a product or service both domestically and internationally."
What parts of the MBA program should more students know about before starting their graduate school career?
"The Welch MBA features a team-based approach through the Integrated Core portion of the curriculum. A key competency developed in the Welch MBA is accountability for decisions and actions of team and self, putting team goals ahead of individual goals, with the focus on contribution to the organization."
What kind of students would you say your business school is most interested in?
"The Welch MBA encourages students from various academic and professional backgrounds."
What was the last book you loved?
"Grit by Angela Duckworth"
You can check out Duckworth's TedTalk on her work below.
Aug 7, 2018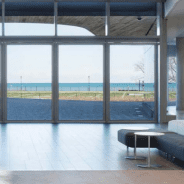 Are you curious about the Northwestern University Kellogg admissions process? Do you want to know if it's better to apply in one round or another, what the committee is looking for, or how you can apply to more than one program at a time? Kellogg's new social media initiative, "Ask an Admissions Officer," offers answers to these burning questions and more.
"Simply put, we are giving people an opportunity to send us questions via Instagram direct message (DM)," explains Kellogg Communication Specialist Rebecca Rogalski.
"Then, our social team is going to collect the best and most frequently asked questions, creating a short series of videos with the Kellogg admissions officers answering those questions."
Kellogg applicants who want to submit their questions over the next week should do the following:
Follow @KelloggSchool on Instagram.
Send the school a question via direct message.
Check back in early August to see if your question was answered.
This is an ideal opportunity for Kellogg hopefuls to get answers to all their burning questions before the Round 1 deadline on September 19, 2018.
Pro tip: Before you submit your question to Instagram, make sure it doesn't have an answer that can be easily found on the Kellogg website. We suggest checking the Admission Facts & Tips section first if you need intel on …
The best time to apply
Deferrals
Applying with a partner
Work experience recommendations
You can also check out last year's Clear Admit post where Kellogg's Director of Admissions for the full-time MBA and MSMS Programs Melissa Rapp discussed application essays, female enrollment, and more.
Remember to stay tuned later this month for the Kellogg admissions team to provide video answers to the most frequently asked questions.
---
This article has been edited and republished with permissions from our sister site, Clear Admit.
Jun 22, 2018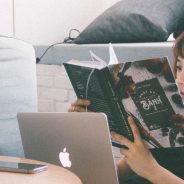 According to the 2018 MBA Applicant Survey conducted by the Association of International Graduate Admissions Consultants (AIGAC), MBA applicants expect a lot from business schools as they make their way through the admissions process. Not only do they want the schools themselves to be more transparent—including providing status updates, feedback, and earlier wait list decisions—they also want more consultant advice and interaction.
"More transparency in terms of the status of the application will be appreciated," wrote one survey respondent. "Leading schools like [schools] were notoriously quiet about the application for more than 5 weeks."
Even applicants whose bids for admission were unsuccessful want more from schools. "Feedback at some point would be fantastic," wrote one. "At least some indication of what portion of an application was below expectation would be helpful even just for personal development."
The latest annual AIGAC survey drew almost 2,000 responses from applicants to more than two dozen leading business schools. Results were released as part of the admissions consultant group's annual conference, which took place last week at Northwestern's Kellogg School of Management.
Where Do MBA Applicants Look for Admissions Information?
According to the survey results, school websites are a primary source of information for 80 percent of applicants. After school websites, online information sessions, student and alumni referrals, and admissions teams are where applicants are most likely to turn. In terms of what they are looking for, applicants are most eager for information that helps them set expectations for the admissions process, but finding it isn't always easy. As one survey respondent said, "[School]'s application process was steeped in mystery."
Outside of school resources, students look to social media, online communities/forums, MBA rankings, and then family/friends/work colleagues. They also look to the blogs and websites of admissions consultants as well as printed viewbooks and brochures. And many applicants look in as many places as possible to find the information they crave.
"Videos, interviews, and current or alumni experiences are very valuable," wrote one survey respondent. Another underscored the importance of school websites being "very easy to navigate." Online seminars that only reiterate information available on the schools' websites are less valuable, shared another.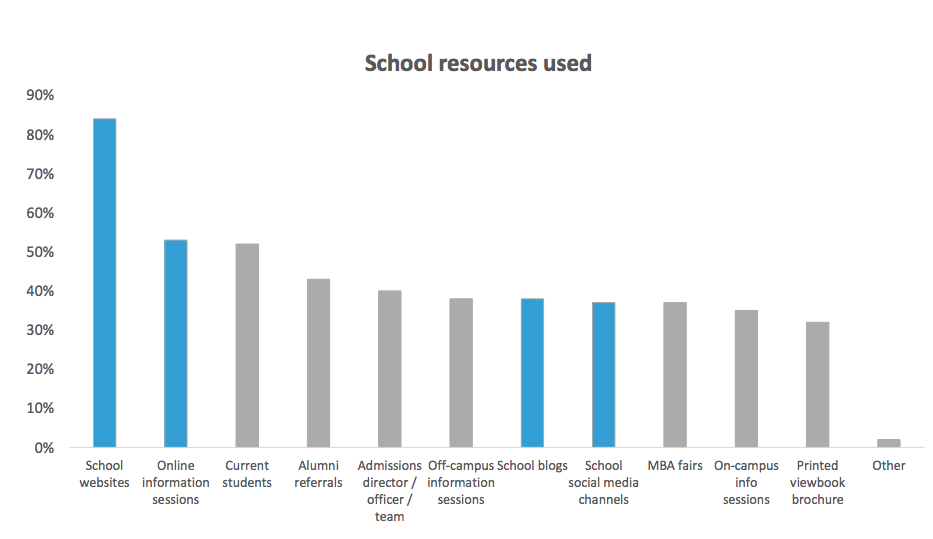 In the social media sphere, more applicants look to LinkedIn for information than any other channel, followed by YouTube and Facebook. Quora follows, trailed by Instagram and Twitter.

Schools That Get to Know MBA Applicants Best
Cornell's Johnson Graduate School of Management, UVA's Darden School of Business, and Dartmouth's Tuck School scored the highest marks in terms of how well they get to know applicants as part of the admissions process. Notably, some of the most highly ranked business schools fell short in this regard, with Stanford Graduate School of Business and Harvard Business School bringing up the rear. As one candidate explained, "Though I fell in love with [school] during my campus visit, I felt that their application process was very impersonal, and I didn't feel like I had enough of an opportunity to show the school who I was with a video and a [short essay] …"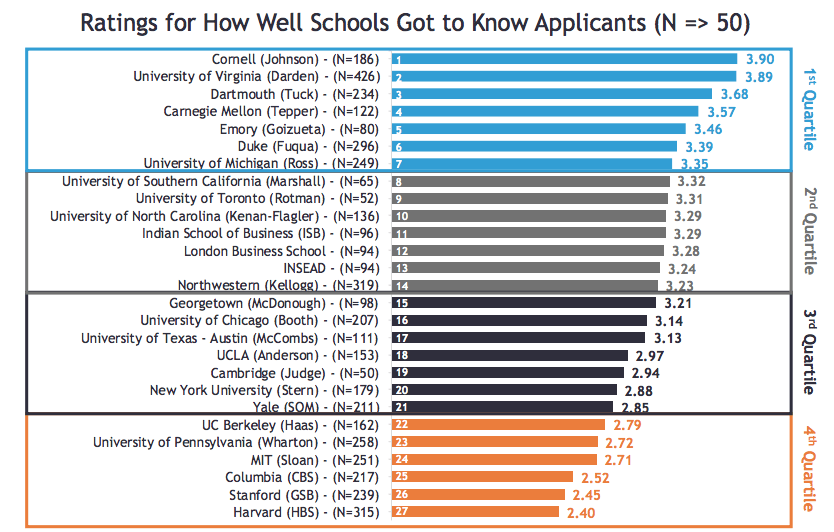 Why the MBA? Why a Particular School?
The survey also sought to understand what most motivates applicants to apply to MBA programs in general. More than half—57 percent—seek to acquire new information, skills, and knowledge. Forty-nine percent, meanwhile, want access to job prospects. And 48 percent are seeking a stronger network or to advance their careers.
As for the top factors influencing which schools applicants choose to target, reputation reigns supreme, cited by 66 percent of applicants surveyed. School rank was a top factor for 61 percent, and school culture, for 53 percent.
To learn more about the survey results and to read more personal responses from applicants, consult the full survey here.
---
This article was edited and published with permissions from our sister site, Clear Admit.
Jun 18, 2018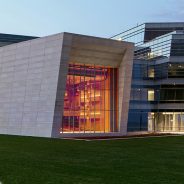 Northwestern University's Kellogg School of Management is one of several leading business schools to release its 2019-2020 MBA application online within the last week. At Kellogg, deadlines for the upcoming admission season are as follow:
September 19, 2018
January 9, 2019
April 10, 2019
To help you get started, Director of Admissions Melissa Rapp provided insight into the 2019 MBA application along with some great advice on how to prepare. We've shared some of the most pertinent details below.
Written Essay Questions Remain Unchanged
The Kellogg written essay questions remain the same this year as last. Applicants will need to answer the following two questions.
Tell us about a time you have demonstrated leadership and created lasting value.
To answer this question, MBA applicants should think about a specific challenge they have faced in their career and how they overcame it. Specifically, Rapp advises applicants to think about their contribution to their organization and the lasting value they created.
How have you grown in the past? How do you intend to grow at Kellogg?
This question is about looking at both past performance and future behavior. Remember to keep in mind the reason why you're pursuing an MBA in your answer.
Video Essay Advice
For four years, MBA applicants have been expected to complete a video essay, and this interview season is no different. Rapp recommends using your video essay as your chance to tell your story in your voice. In the video portion, you'll answer three questions:
What path are you interested in pursuing? How will you get there?
Why is this program right for you?
Randomly generated question about overcoming obstacles.
When answering these questions, Rapp encourages applicants to speak from the heart and to avoid repeating phrases from their written essay. You'll have a few practice questions to help you get comfortable; then, they'll dive straight into the official questions. Think of the video portion like an interview more than an essay.
As for the technology, the Kellogg technical team is available 24/7 with questions or concerns, though Rapp says few if any candidates struggle.
Focus on Your Unique Qualities
In this most recent blog post, Rapp also underscored Kellogg's focus on diversity and inclusion. Specifically, she explained that the school is interested in a broad range of backgrounds, experiences, perspectives, and opinions. So, be confident in telling your story and what makes you unique. That's what the admissions team wants to hear all about.
To read the full article and learn more about the 2019 MBA application, visit the Kellogg website.
---
This article has been edited and republished with permissions from our sister site, Clear Admit.
May 1, 2018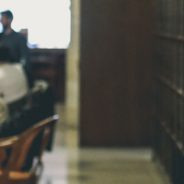 A brief look at Clear Admit MBA DecisionWire appears to indicate that more and more leading MBA programs are offering scholarship money, either need-based or merit-based, to encourage admitted candidates to enroll. This may be the result of competing for a smaller pool of top applicants amidst declining application volume (particularly in the USA and Europe).
This scholarship money reduces the price of the MBA, and therefore alters the calculus in terms of the cost-benefit analysis of the program. If you do have admissions offers from multiple programs, some of which include scholarship money, you will need to weigh whether the reduced cost alters your order of preference for schools.
Cases where scholarship dollars can alter your order of preferences include:
Career Goal Impact: When your career aspirations, both short-term and long-term, are not impacted by choosing the program that would be from a lower-tier. For example, you are not seeking a career in consulting at the elite consulting firms, which generally focus their recruiting at the very top schools. Nor are you seeking opportunities in private equity and venture capital – jobs in this field are scarce and very much limited to top schools with strong networks in the domain. Perhaps you know where you plan to be post-MBA regarding geography, and the school that is offering you scholarship has a significant alumni presence in that region which would facilitate achieving your goals.
Scholarship Prestige: The scholarship award is prestigious at the school, and offers you opportunities at that program that are not available to the general student body.  For example, you may have access to a special mentor program. A 'named' scholarship is also something you can place on your resume, helping you to stand out from other students at the school. These advantages might be enough to sway a decision in favor of a lower-tier program, but they are only really compelling if your recruiting goals are not geared towards the firms that concentrate their hiring at the very top programs, as noted above.
Fundamentally, it is important to weigh a scholarship offer from both a short- and long-term perspective. While it might be compelling in the short-term to graduate from your MBA program with $100,000 less in debt thanks to a scholarship, that $100,000 in savings, discounted over a 40 year post-MBA career, may be small compared to the better career opportunities afforded by a more prestigious MBA program. This is exponentially more important when your career goals are targeting the high-paying careers of consulting, banking and tech – not to mention that those jobs often come with significant signing bonuses which can instantly help with some of those tuition loans. However, if your career is targeted to social impact and non-profit, and other careers that generally don't pay as high a salary, the value of the scholarship, and reduced debt upon graduation, is more appealing.
Finally, if you are an international student, you need to factor in your desire to remain in the country or region of your MBA program, and how important that is, based on your potential to earn the same salary in your home country. A number of international students are using the MBA to help them relocate, but given the current immigration environment, the potential for doing this may be more limited. A scholarship, lowering the cost of the MBA, reduces the risk to the student who has to return to their home country upon graduation. The counter argument is, the more prestigious the MBA program to which you gain admission, the greater your opportunity of getting an offer that allows you to remain in the country of the MBA.
Overall, it can be tempting to jump at a substantial scholarship – especially when the loans one takes for an MBA program seem truly daunting. But in the end, just as with investing in the stock market, a long view is needed when computing the true value of such scholarships.
---
This article has been edited and republished with permissions from our sister site, Clear Admit.