5 Questions with Sacred Heart's Exec. Director of Graduate Admissions Pam Pillo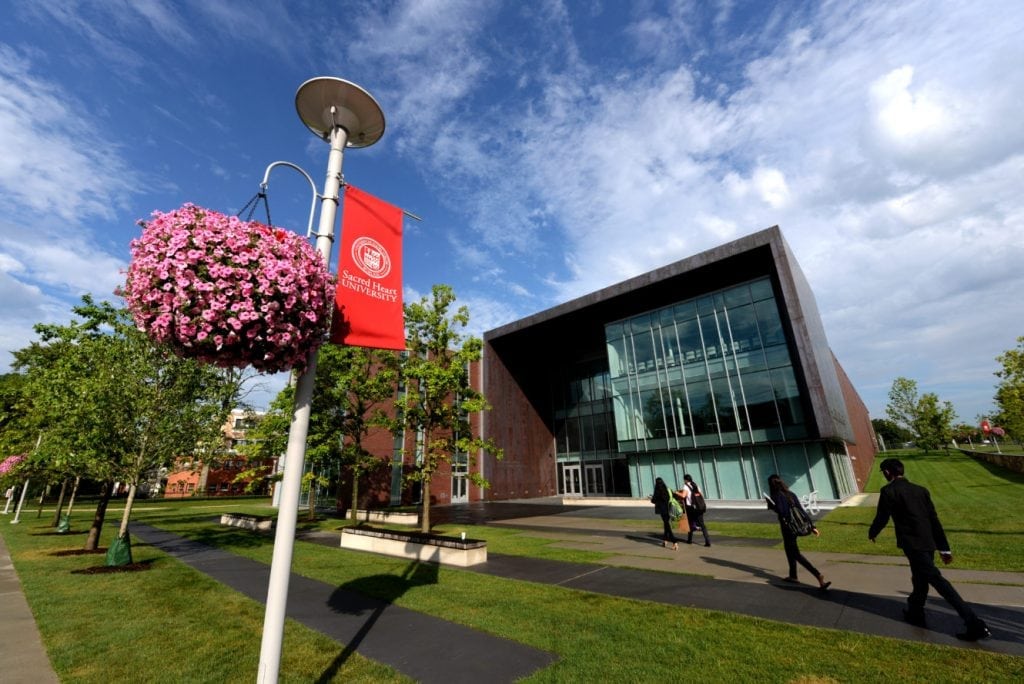 In the newest installment of the MetromBA "5 Questions" series, we spoke with Jack Welch College of Business Executive Director of Graduate Admissions Pam Pillo about the future of the Connecticut business school, and much more.
---
What are you most excited about regarding the future of the Sacred Heart MBA Program?
"Next fall, Sacred Heart University's Jack Welch College of Business will move to the new West Campus, formerly General Electric's global headquarters. The facility will include more classrooms and facilities for faculty and students, including a finance lab, artificial intelligence and innovation facilities. The incubator space will allow students, in conjunction with investors and area businesses to develop their creative ideas for new products and programs. The Welch College of Business is vested in the success of our students and continued success of the region. The new campus will serve as an active pipeline for skilled workers to meet the needs of today's rapidly evolving economy."
What is a unique selling point of your school that some people may not be aware of?
"The Welch College of Business offers a personalized experience. Full-time faculty and staff are dedicated to meeting the needs of students. Classes operate on a 15:1 student faculty ratio. The Welch MBA also collaborates with area corporations including Subway, People's Bank, Edgewell Personal Care, and Diageo to name a few. Students apply business concepts through the development of a business plan to promote a product or service both domestically and internationally."
What parts of the MBA program should more students know about before starting their graduate school career?
"The Welch MBA features a team-based approach through the Integrated Core portion of the curriculum. A key competency developed in the Welch MBA is accountability for decisions and actions of team and self, putting team goals ahead of individual goals, with the focus on contribution to the organization."
What kind of students would you say your business school is most interested in?
"The Welch MBA encourages students from various academic and professional backgrounds."
What was the last book you loved?
"Grit by Angela Duckworth"
You can check out Duckworth's TedTalk on her work below.
About the Author