Post tagged "chicago"
Oct 2, 2019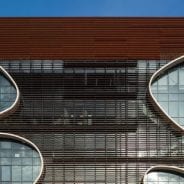 SAP, which stands for Systems, Applications, and Products in Data Processing, was founded in Weinheim, Germany in 1972 by five former IBM employees. Since then, SAP has grown to become one of the world's leaders in enterprise application software with over 98,000 full-time employees and offices in 130 countries.
Continue reading…
Sep 27, 2019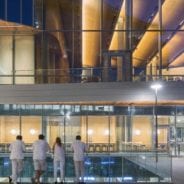 The Northwestern MBA Class of 2021 at the Kellogg School of Management reflects the intelligence and diversity that the school is known for.
Continue reading…
Sep 19, 2019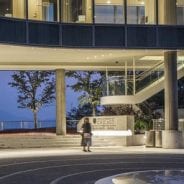 The biennial Forbes "Best Business Schools" ranking is out, with Chicago Booth on top for the first time in school history. And among international schools, London Business School finds itself on top yet again.
Continue reading…
Aug 15, 2019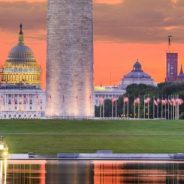 Registration is open for the 2019 Forté MBA Forums.  Designed for women considering an MBA, the Forums provide an ideal opportunity to learn more about the value of an MBA from admissions reps, alumnae, and current students at top business schools. Open to all women—career changers, college students planning the future, or career professionals looking to go to the next level—the events provide a distinct MBA advantage.
About the Forté MBA Forums
The MBA Forums are FREE and held in 11 cities across the U.S. and Europe. The events are a chance for women to build their peer support network and meet other successful businesswomen from a diverse range of industries. The MBA Forums offers exclusive insights into the MBA admissions process.
"The Forté Forum event provided the exact insights we were looking for," said Madeline Keulen, Forté MBA Forum attendee and 2019 HBS alum. "Most of the schools I was interested in had representatives at the event who could speak to the specifics of their programs, and panels of alumni enhanced the richness of the experience through their personal stories of why they chose to pursue an MBA. I have a much better sense of where I'd fit best."
2019 Event Dates and Locations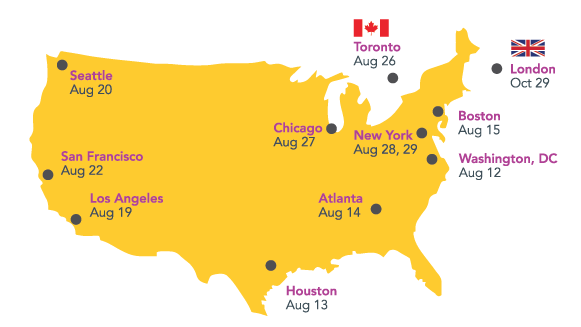 August 12, Washington, D.C.
August 13, Houston, TX
August 14,  Atlanta, GA
August 15,  Boston, MA
August 19,  Los Angeles, CA
August 20, Seattle, WA
August 22, San Francisco, CA
August 26, Toronto, Canada
August 27, Chicago, IL
August 28, New York City, NY
October 29, London, England
Sample Event Format
6–8:15 p.m. – Registration and School Fair
Connect with admissions at top business schools
Learn more about the admissions process
Find the right school for you
Networking reception
7–8 p.m. – MBA Alumnae Panel
Get advice and hear stories from top MBA women in a range of industries and at various career stages. Learn what motivated them to earn their MBA and the successes and challenges they've faced.
8:15–9 p.m. – Admissions Panel
Enjoy a panel of seasoned MBA admissions professionals from top programs. Learn more about admissions requirements, researching schools, applications, and financing.
Visit the site to see more details about locations and to register!
Aug 5, 2019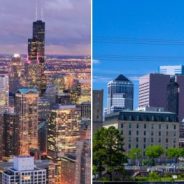 The American Midwest is one of the friendliest and most beautiful locations in the country. For those looking for an area that offers a balance between heavy industry and agriculture, alongside finance, education, and medicine, the Midwest is where to be. It's also home to excellent public and private universities, including many of the world's top MBA programs.
But with so many amazing business schools in the Midwest, where should you earn your MBA? To help you out, our "Pick Your City" series is comparing Chicago, IL and Minneapolis, MN.
We're giving you insight into the cost of living of each city, the job opportunities, the MBA programs, the culture, and more. Continue reading…
Jul 30, 2019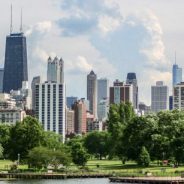 The Windy City is a major financial hub, serving as the home to several major corporations and multiple exchanges. However, Chicago can feel like an afterthought in the realm of finance, with New York and San Francisco taking up so much space in the current conversation.
In an effort to draw some attention to the many opportunities the Second City has to offer, this week's jobs are all located in Chicago.
Jul 22, 2019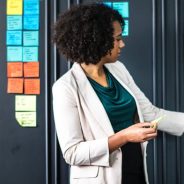 Consulting still is one of the top career choices for MBA graduates. Part of the reason is because consulting firms are very open to recruiting MBAs from a wide range of backgrounds.
According to the 2018 Prospective Student Survey conducted by the Graduate Management Admissions Council (GMAC), consulting is the most sought-after postgraduate industry. An estimated 34 percent of applicants consider consulting their career of choice.
Salary is a crucial factor in that choice. Although consulting salaries depend on a lot of factors—time, location, office, and position, to name a few—the pay is relatively high across the board.
Below, we'll break down the highest paying jobs in consulting, where to work to earn the most money, what MBA programs are best for the career, and the top companies to work for. Continue reading…
Jun 25, 2019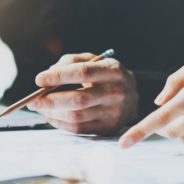 Working in financial services is one of the most coveted career paths for MBA graduates. It pays well; you can find a job anywhere in the world; and top companies recruit in finance. Unfortunately, all that means that there is a lot of competition. It can be tough to break into the financial services industry though rewarding. If you're interested in this lucrative career field, becoming a financial analyst might be the best place to start. Let's take a look at what senior financial analysts do, how much they earn, who's hiring, and where to earn your MBA. Continue reading…
Jun 19, 2019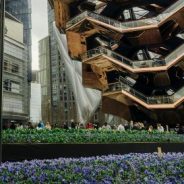 Finance, no surprise, is an extremely popular field among MBA graduates. According to Payscale, finance is 4.7 times more popular among MBA graduates than other fields. The reasons for this are rather uncomplicated: its pretty lucrative.
The starting median salary for those with up to five years of experience is $62,100. After ten years, the reported median salary jumps to $120,000; a 93 percent increase. Given that it is finance, the bonuses that employees can earn are massive, making the field even more lucrative.
With such high salaries and the prospect of massive bonuses, those interested in finance might be curious about what the best positions are for them. These can vary by company, experience, and location.
Companies Recruiting Finance MBA Graduates
The firm you work for can affect how much you make. Larger firms tend to offer more than smaller houses. The following are the top five employers in terms of average salary for those with an MBA in finance.
Morgan Stanley: $136,500
Deloitte: $132,656
Microsoft: $123,684
Amazon: $123,678
Citigroup: $121,346
Finance MBA Experience
As one might expect, the more experience one has in a field, the higher their salary will be. According to Payscale, this is a breakdown of average salary based on years of experience.
Up to 11 Months: $58,517
1–4 Years: $65,589
5–9 Years: $86,086
10–19 Years: $113,775
20+ Years: $135,016
Finance MBA Location
Along with company size and experience, location is the other major determinant of salary for finance MBA graduates. Given the fact that finance tends to be centralized in major cities, it is reasonable to assume that the largest salaries are to be found in cities with large, well-populated metropolitan areas. The following are the five cities where MBA graduates can earn the most.
New York, NY: $120,962
Los Angeles, CA: $111,727
Boston, MA: $109,490
Chicago, IL: $108,421
Houston, TX: $101,643
Top Paying Finance Careers
While there are many careers from which a finance MBA can choose, the following offer the highest salaries. To maximize a potential salary, one should consider the variables mentioned above when searching for a position.
#1: Vice President, Finance ($135,000–$195,000)
As a vice president of finance, your primary responsibility will be to direct finances and coordinate the budget. The VP of finance also sets goals and oversees lower-level employees in the financial department. Other responsibilities include engaging in accounting, operations, and finance management.
Common tasks include the following:
Ensuring company financial plans are carried out
Coordinating, preparing, and reviewing annual reports
Directing accounting operations
The average salary of a VP of finance is $134,919. In addition, MBA graduates can earn an average of $24,430 in bonuses, $24,566 in commission, and $8,757 in profit sharing. The salary on this job can raise these numbers higher depending on where one works. Look for these positions in the following cities, where you can earn more than the average:
San Francisco, CA: 28 percent more
Los Angeles, CA: 16 percent more
Boston, MA: 15 percent more
#2: Finance Director ($110,000–$160,000)
Finance directors are responsible for managing the goings on in the finance department of the company. In addition, effective finance directors can see problems and risks and design necessary solutions as needed.
Common tasks include the following:
Overseeing the preparation of regulatory and financial reporting as required
Developing policies and procedures to control and report financials
Managing budget, forecast, and accounting preparations
The average salary of a finance director is $111,384. MBA graduates can expect to earn an average bonus of $18,556, $33,000 in commission, and $5,113 in profit sharing. According to Payscale, the following are three highest paying companies for this position:
Nike: $150,000
Lilly: $130,000
CBRE Group: $128,000
#3: Investment Banker ($99,000–$207,000)
As an investment banker, your primary responsibility is to grow wealth for your clients. This can be through either strategic investing or raising capital. Investment bankers look through all of the financial information of a company to develop the best strategy for addressing its concerns and reaching its goals.
Common tasks include the following:
Constructing financial models to aid in transactions and communications
Performing valuation analyses
Conducting industry and company research
On average, you can expect to earn an average of $98,831 in salary. Investment banking is rather lucrative, so it is not impossible to double your salary in commission alone. However, because if this, the salary scale can widely vary. The average commission for this position on Payscale is $90,000. To make that possible, you'll need to go to a city where capital generation is needed. These three places pay more than the average, according to Payscale:
San Francisco, CA: 52 percent higher
New York, NY: 12 percent higher
Dallas, TX: 5 percent higher
#4: Finance Manager ($90,000–$124,000)
Finance managers are expected to watch departmental budgets. Their primary responsibilities include making financial forecasts for their company, working with other departments to establish future budgets, and keeping excellent track of the money going in and out of the company.
Common tasks for people in this position include the following:
Identifying areas for cost reduction
Providing analyses to the operations team
Preparing informational analyses
Given the importance of this position, MBA graduates who pursue it will be compensated well. The average salary for a finance manager is $89,636. In addition to the base salary, an MBA graduate can expect an average of $9,959 in bonuses, $25,006 in commission, and $3,982 in profit sharing.
Because this position is so important, companies are willing to pay excellent candidates well. The following offer the three highest average salaries according to Payscale:
Boeing: $119,000
Amazon: $112,000
Johnson & Johnson: $111,000
#5: Portfolio Manager ($84,000–$140,000)
Portfolio managers are responsible for investing their clients' money, whether those clients are businesses or individuals. They work to get the highest return possible for their clients' money.
Common tasks for this position include the following:
Consulting with clients to develop investment goals
Reporting on investment performance
Managing portfolios to maximize returns
Portfolio managers earn an average of $84,443, with $10,274 in bonuses, $10,113 in commission, and $4,000 in profit sharing. According to Payscale, these positions tend to be centered in financial institutions and investment firms.
The following three banks offer the highest average salaries to their portfolio managers.
Blackrock: $115,000
S. Bank: $99,000
Citizens Financial Group: $97,000
Jun 7, 2019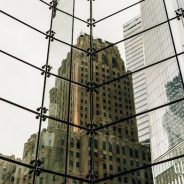 Landing a job in an investment firm is a top goal for many MBAs. They want to bring their talents and knowledge to investors, banks, and corporations who can benefit from their expertise. It's an exciting and very demanding career field, especially in the wake of the Great Recession of 2008 and 2009.
Banks, brokerages, and financial services firms are looking for candidates that have deep and broad insight into the industry and a willingness to learn more. That's how you get started as an Investment Banking Analyst. Continue reading…