Jan 23, 2020

Scandinavia isn't just a beautiful location where you can see the northern lights. There are some top-notch global universities in Sweden, Finland, Denmark, and Norway that shouldn't be ignored. These schools offer high-quality teaching, cutting edge research, and exceptional student services.
Continue reading…
Jul 1, 2019

The Grand Canyon State offers two attractive MBA programs tailored to professionals looking to expand their career horizons.
Arizona State University in Tempe, just outside of Phoenix, and the University of Arizona in Tucson, 60 miles from the Mexican border, are both large public universities with renowned business schools. Each program has unique strengths depending on what prospective b-schoolers are ultimately hoping to get out of their business school experience.
We take a look at the two largest business schools in the state of Arizona in our most recent School v. School comparison, analyzing Arizona vs Arizona State.
Jun 12, 2019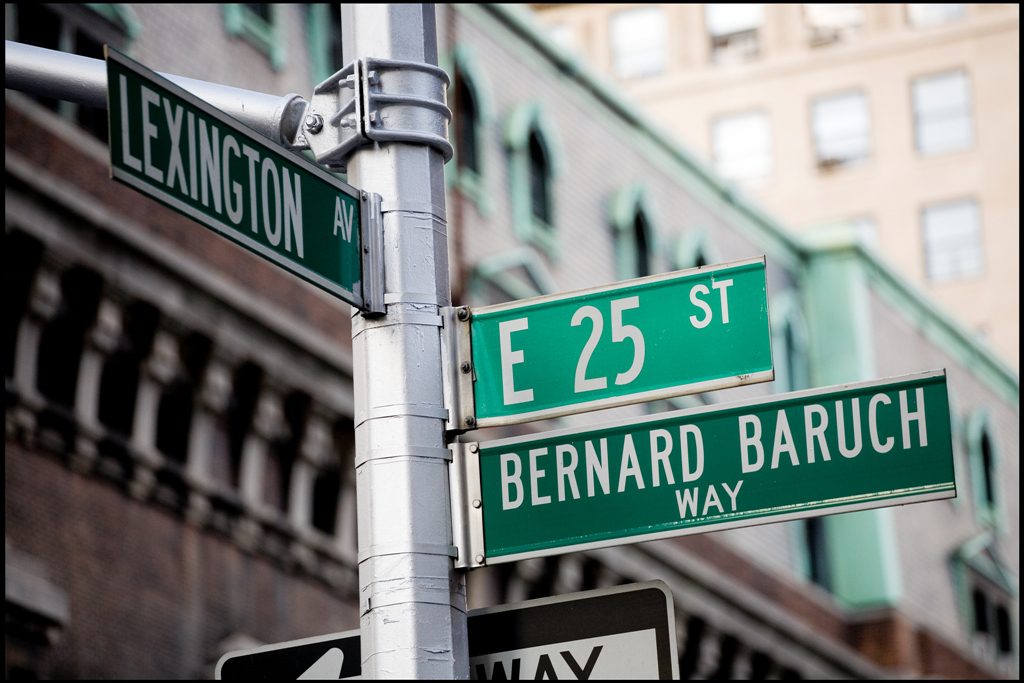 This information session is for experienced professionals interested in our Executive MBA program. This program is designed to elevate high-potential professionals to the next level in their career. Our EMBA students graduate with the problem-solving tools necessary to succeed in today's business environment. The 20-month Zicklin Executive MBA accommodates your professional schedule with primarily Saturday classes. Our global study trip is a highlight of the program that exposes you to international business and cultural practices. Join us to learn more about our EMBA curriculum, program structure, student services, and admissions from faculty and staff.
Jul 17, 2018

We know it's hard to keep up with the news while you're enjoying your summer, so we put all the latest Philly MBA news in one place just for you!
---
Lisa Weaver, an MBA graduate from the Delaware University Lerner College of Business and Economics, was recently named to the Institute for Supply Management's 30 Under 30 Supply Chain Stars list. As category manager for DuPont's sourcing and logistics department, Weaver led initiatives resulting in more than $8 million in savings.
In a recent Q&A with her alma mater, Weaver explained how her experiences at UD influenced her career in supply chain management.
"Lerner resources like the Career Services Center allowed me to find the right jobs for me at the time," she said, adding:
"Additional programs like the Graduate Executive Mentors program allowed me to expand my network and develop a relationship with a mentor. My mentor has challenged my thinking, increased my confidence and provided alternative perspectives. Each of these experiences through Lerner have influenced my career in a different way and provided additional capabilities to be successful."
You can read more about Weaver's impact at DuPont and her Lerner experience here.
The Executive MBA Program at Penn State's Smeal College of Business was ranked as the 26th overall and 7th among programs from public institutions in The Economist's 2018 recent list of top global EMBAs.
"What makes the Smeal Executive MBA Program truly unique and led to a successful debut in today's rankings is our unmatched combination of faculty quality and the unique access our students have to those amazing resources," said Managing Director Jason Stieg. "The program delivers every course in a face-to-face environment using the same renowned faculty who teach in Smeal's full-time residential MBA program at University Park."
The Philadelphia-based Executive MBA takes place over 17 months, and is the highest-ranked Philadelphia-area program. You can learn more about the program here.
According to a recent press release, Saint Joseph's Haub School of Business has announced a healthcare-focused Executive MBA program designed exclusively for the American Osteopathic Association's physician members.
"An executive MBA in health care expands doctors' knowledge of industry challenges and solutions and allows them to prepare for their next steps—career shifts into administration, consultancy, or running a private practice," said Joseph A. DiAngelo, dean of the Haub School. "We are proud to equip healthcare leaders with such valuable skills."
The program offers participants an online, two-year MBA while also simultaneously completing medical education credits. To learn more about the executive MBA in health care program, or to learn how to apply, click here.
Months after Temple University's Fox School of Business was removed from the U.S. News & World Report rankings earlier this year, Moshe Porat—the long-time dean of the business school—was officially asked to resign while the internal structure of the school goes into rebuild-mode.
No news has been released as of yet of Porat's replacement, or which methods Fox will offer to change in the future when it comes to school rankings. You can read more about his resignation here.
Jun 28, 2018

As the nation's second-largest field of employment, healthcare is a fast growing and rapidly changing industry expected to be worth trillions in the near future. A job in healthcare can represent any number of opportunities from working in a hospital to working for a government agency, insurance organization, consulting firm, group practice, pharmaceutical company, or biotechnology firms. In each of these areas, there's a massive need for well-qualified individuals who can respond to critical problems. That's where a healthcare management career can be valuable.
As a healthcare manager, you'll be responsible for managing and coordinating health services while working closely with physicians and administrators to best represent your facility. It's a rewarding career field with a positive job outlook—employment is expected to grow much-faster-than-average, according to the Bureau of Labor Statistics.
If this sounds like the career for you, one of the first steps is to earn your Healthcare Management MBA. A Healthcare Management MBA provides students with in-depth expertise on the unique elements required to work in the healthcare industry.
As for where to earn your degree, here are the best Texas healthcare MBA programs.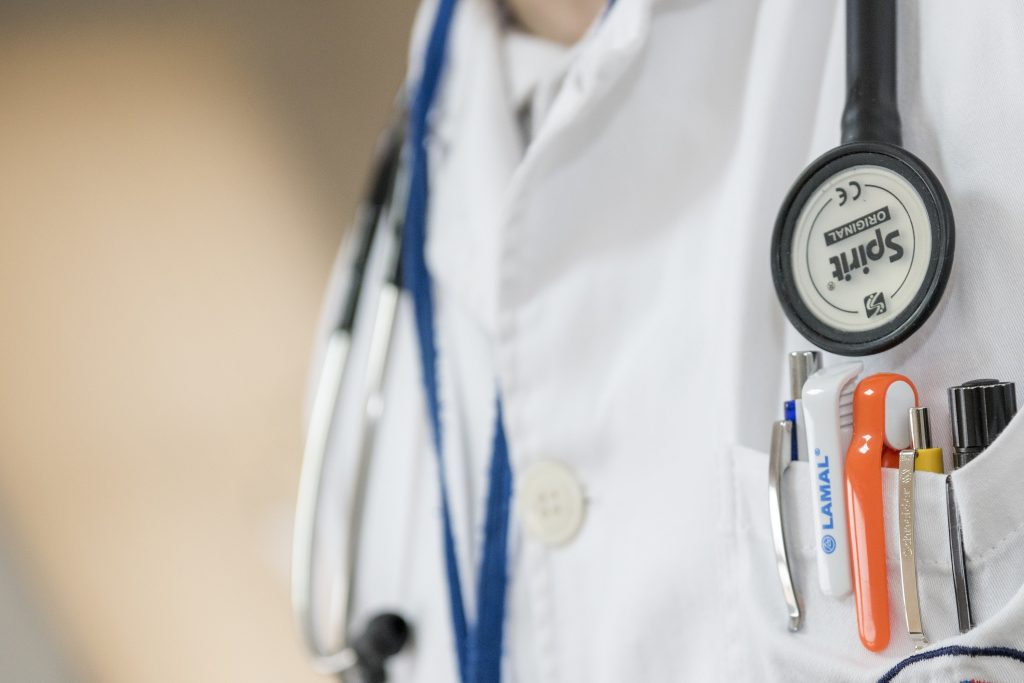 Dallas
Naveen Jindal School of Management – University of Texas at Dallas
In Dallas, the Naveen Jindal School of Management is known for its healthcare focus. Not only does the school offer a Master of Science in Healthcare Leadership and Management, which is a flexible evening program that can be completed in 18 to 24 months, but MBA students can also choose the Healthcare Leadership and Management concentration. This MBA concentration prepares students for leadership positions in healthcare and is a cross-functional and industry-focused option.
What makes the Healthcare Management MBA concentration stand out at Naveen Jindal is the fact that classes are taught by faculty and healthcare executives who have the specialized expertise and experience needed to train up-and-coming graduates. In addition, students can participate in the Healthcare Management Association (HMA) to cultivate industry experience, networking opportunities, and healthcare resources. The school also offers a Healthcare Management Executive MBA for current physicians who are looking to expand their skillset.
Hankamer School of Business – Baylor University
At the Baylor University Hankamer School of Business in Dallas, there's a specialized MBA in Healthcare Administration. This degree path is offered in conjunction with the Robbins Institute for Health Policy and Leadership and gives students the opportunity to gain an interdisciplinary foundation in health services and business. The MBA program is nationally recognized, ranked 17th in the nation in 2016 by the U.S. News & World Report, and ideal for students interested in a healthcare career.
What makes this MBA program unique is that it includes a seven-month paid Executive Residency with a leading progressive health organization. During this residency, students receive guidance from well-qualified, practicing healthcare executives who give them the opportunity to apply and test their knowledge. Also, students can apply for the Executive Healthcare MBA program in Dallas and participate in the Future Healthcare Executives (FHE) student organization.
Neeley School of Business – Texas Christian University
Another opportunity for healthcare-minded MBA students in Dallas is the Healthcare MBA at the TCU Neeley School of Business. This program is designed for current healthcare professionals or individuals who are looking to enter the healthcare industry. It's offered in partnership with the University of North Texas—Health Science Center and provides an in-depth healthcare focus.
What makes this program unusual is that students can choose a standard MBA (48 credit-hours) or an accelerated MBA (36 credit-hours) depending on their experience in business. In either case, MBA students completed 10.5 credit-hours of healthcare-specific courses as well as 9-10.5 credit-hours of additional business or healthcare electives. Some of the specialized courses include:
Healthcare in the U.S.
Population Health
Legal Aspects of Healthcare
Houston
Rice University – Jones Graduate School of Business
At Rice University in Houston, there are multiple opportunities for MBA students at the Jones Graduate School of Business to develop their healthcare experience. Specifically, the school created a healthcare program that offers practical learning options and multiple healthcare electives. Some of those electives include U.S. Health Care Management, Health Care Strategy, and Health Care Operations Management.
As full-time MBA students, there's the option to choose the health care concentration, which includes 12 credits, out of 24.5 available, focused specifically on a career in healthcare. Its unique curriculum prepares MBA students for a variety of healthcare settings including pharmaceutical, biotech, and insurance as well as hospitals and private practices. There are also many other ways to learn about healthcare at Rice University including speaker series, panel discussions, and multiple events.
Cameron School of Business – University of St. Thomas
In Houston, there's also an MBA in Health Care Administration offered at the Cameron School of Business. This program is offered in conjunction with Texas Woman's University (TWU) and gives students the opportunity to obtain the fundamental health services management skills required for a successful career. In addition, there's an opportunity for a dual Master of Healthcare Administration (MHA) and MBA degree. As part of the program, students take courses at both TWU and UST.