Post tagged "new-york-2"
Jun 3, 2019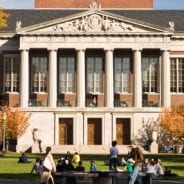 In our latest installment of the MetroMBA "5 Questions" series, we speak with Rebekah S. Lewin, the Assistant Dean of Admissions and Financial Aid at the University of Rochester Simon Business School. Lewin talks about the small, close-knit Simon MBA community, the optional STEM designation for all ten specializations, and the program's highly approachable faculty members. She also introduces the Simon Admissions Blog as an excellent resource for prospective and current students. Read the full interview below to discover the four aspects of the Rochester Simon MBA program that every incoming student needs to know.
---
1. What should hopeful students know about the program that they may not necessarily know until they start?
"The Simon program is small by design. The relationships our students build during their time here are the cornerstone of the collaborative, supportive community that defines the Simon MBA. Our class size at Simon is only about 110 students, which allows us to create a unique culture that we have heard time and again has a significant impact on student satisfaction.
The best way to get a sense of life at Simon—and what it's like to be a part of our inclusive community—is to visit our campus. We offer four Experience Simon Weekend events throughout the year. They're a great opportunity to interact with current students, alumni, faculty, and staff. We'd love to see you in Rochester!"
2. What makes Rochester Simon stand out amidst other programs?
"Rochester Simon offers an option for STEM designation in any of our ten specializations: Asset Management, Banking, Brand Management, Corporate Finance, Operations, Consulting, Pricing, Product Management, Strategy, Technology, and Venture Capital & Private Equity. Or, you can follow our general management track to choose from a broad selection of courses. STEM designation signals quantitative rigor to employers, and for international students, a STEM-designated MBA offers the ability to extend OPT (Optional Practical Training) by 24 months, for a total of three years to work in the US without H1-B visa sponsorship.
Our inclusive atmosphere benefits all members of the Simon community. Throughout your MBA experience, you'll study alongside a diverse group of peers with unique experiences and varied perspectives. Forty percent of the Class of 2020 are international students hailing from 17 countries, and 31 percent of our U.S. students are African American, Hispanic American, or Native American. We encourage you to embrace our vibrant community to the fullest–and we know Simon will embrace you."
3. How accessible are Simon Business School professors? Do they frequently serve as mentors?
"Though highly sought after for their subject-matter expertise and often at the forefront of innovative research, our faculty remain approachable, accessible, and dedicated to their role as mentors. With small classes sizes and a close-knit academic community, you'll benefit from individual attention that supports your personal and professional growth."
4. Are there any courses, clubs, specialty tracks, or events that MBA applicants should know about?
In the spirit of the University of Rochester's motto Meliora—Latin for "ever better"—we are always in the process of improving and innovating elements of our MBA program as industry needs evolve. Here are a few recent examples:
Our innovative curriculum is career-focused and allows you to take more elective courses and to take them earlier in your course of study, to better prepare you for your internship experience. You will also choose two breadth electives designed to bolster the professional skills employers desire.
There are various opportunities to make an impact at Simon, like our Net Impact club, which inspires, educates, and equips individuals to use the power of business to create a more socially and environmentally sustainable world. Simon's chapter was one of two finalists for Net Impact Graduate Chapter of the Year in 2018. In addition, Simon VISION Consulting provides pro-bono consulting services to pro-profit and not-for-profit businesses throughout the Greater Rochester area.
In order to expand your understanding of the global business marketplace, you need to see it up close. We offer international exchange programs in Finland, Germany, and Japan for the Spring A semester of the second year of the MBA program. In addition, we also offer shorter 10 to 12-day career treks and academic immersions to China, India, Israel, South Africa, and Switzerland.
This year, Experience Simon Weekend with Diversity Conference Programming (Oct. 11-12) is the culmination of Simon's Diversity and Inclusion Week. Our Experience Simon Weekend with Women's Conference Programming (Nov. 8-9) grows more popular each year, a trend we expect will continue. We would love to host you here in Rochester for any of these events! Visit our website for more details."
5. What's your favorite online blog that you would recommend for students?
"We might be biased, but we think the Simon Admissions Blog is a great resource as you're preparing for business school! It's a great place to find everything from advice on navigating the admissions process from members of our Admissions Committee, to guest posts from students, Simon news updates, alumni videos, links to new Simon Bizcast podcast episodes, and more."
Mar 28, 2019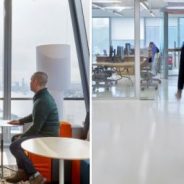 Whether you're still in school or you've already earned your MBA, it can be a tall order to shuffle through the sheer numbers of job options. Perhaps you're even fortunate enough to have a number of offers that seem appealing but you're wondering how to find the best fit.
If you've chosen to specialize in consulting, you're well aware that you'll be on a large playing field comprised of multiple heavy hitters. Here, we'll compare two of the biggest draws—Boston Consulting Group (BCG) and McKinsey and Company—which may be helpful in honing in on your dream job.
Where Should I Work? BCG vs. McKinsey
BCG vs. McKinsey: The Interview Process
Regardless where you've applied, chances are you've readied yourself for an intense interview. No interview is without its stressors, but both McKinsey and BCG are known for a particularly rigorous interview processes. These companies engage potential employees in a two to three round process that includes both a fit and case portions (that is, are you a good match with the company, and can you solve real-world problems with which you're presented). As discussed in this helpful guide on BCG interview prep, you'll first be posed with case and fit questions, along with a test of your potential which often takes place in the first round. Candidates are then asked to complete written case examinations, in which they will review a number of documents and submit a response to the case in question.
Like BCG, McKinsey's interview process can last two-to-three months. According to one source, one of the major differences between the two is that "McKinsey pressure tests to determine whether handling pressure is something you can do … [while BCG] pressure tests not to see if you know what you're talking about, but rather to see if you really believe what you're saying."
McKinsey breaks down its process into three main sections: experience, a multiple choice problem solving test (PST), and case studies. According to one interviewee, "I interviewed with multiple people ranging from engagement managers to partners. No surprises on interview day as McKinsey spends a lot of time with applicants preparing for the case study."
BCG vs. McKinsey: Compensation
Both companies offer a healthy starting salary with a base of at least $165,000. At McKinsey, recently hired MBAs can make above $200,000 in the initial year, with a $30,000 signing bonus and a performance bonus of $35,000. BCG boasts a performance bonus of up to $45,000, making it the more lucrative of the two for first year hires. Typically, McKinsey sets the standard for salary, and beats BCG to the punch in increasing salary rates.
| Company | Annual Salary | Bonus | Singing Bonus | Total Compensation |
| --- | --- | --- | --- | --- |
| Boston Consulting Group (BCG) | $167,000 | $45,000 | $25,000 | $237,000 |
| McKinsey and Company | $165,000 | $35,000 | $30,000 | $230,000 |
While responsibilities at each firm are similar for a newly hired MBA, job title varies slightly. At McKinsey, the title is Associate, while at BCG it is Consultant. Finally, for further comparison, McKinsey and BCG and Bain (the other third of the Big Three) pay around 20 percent more than the "Big 4" accounting firms.
BCG vs. McKinsey: Culture
For many people, culture is the deciding factor when choosing between two potential companies. It can be one of the most important elements of a job, over and above the more tangible benefits. According to Management Consulted, at McKinsey, associates "are trained to attack a problem in a certain way –  no matter which global office you're in or at what level, you can count on the McKinsey Way." According to many, McKinsey's culture is considered formal and "buttoned up."
As for BCG, one employee describes their experience as follows:
"

Lovely people and flat leadership structure allows for a great culture that promotes camaraderie and encourages learning between peers and from people above you.

"
Another employee sang the praises of its "fancy offices." The company is known as a trendspotter, and has the reputation for a customized approach to getting and retaining clients. McKinsey is known for its lengthy client relationships and a focus on reporting.
BCG vs. McKinsey: Geography
BCG and McKinsey's home offices are both in the U.S. (Boston and New York, respectively) and both have global presence. McKinsey has the most offices worldwide at 65, and the largest number of consultants. BCG's global reach covers 50 countries. New hires can expect to travel extensively at both companies, with the expectation being four days of travel to client sites and Fridays in the home office.
BCG vs. McKinsey: Career Development
Both firms adhere to the 'up or out' rule of promotions, that is, after two years one decides whether they will stay or depart. Upon remaining at BCG, employees find a large number of opportunities for professional growth. Top performers receive rewards such as a part in a strategic project along with their international counterparts.
According to their site, "Every new BCGer is hired with the belief that he or she will be a long-term employee, capable of substantial professional and personal growth within the firm. We recognize and value each individual's desire for world-class opportunities."
At McKinsey, associates are assigned early on to specific practice areas. With two tracks, a subject expert and a generalist tract, the company encourages employees to be flexible in acquiring new knowledge and skills that will help them to grow. Notably, McKinsey encourages applicants to join the company who may have gotten an MBA but who have a prior non-business degree. According to Management Consulted, "If your education and/or work experience is 'outside the norm,' McKinsey is more likely to consider you than BCG".
Both McKinsey and BCG are ahead of the curve in assigning new hires to specialty areas, as many firms wait until hires advance to senior levels to assign their practice focus.
BCG vs. McKinsey: Recruiting
McKinsey, as mentioned above, was one of the first management consultants to hire recent graduates of MBA programs as opposed to seasoned managers. They continue to engage in this hiring practice, as does BCG but to a lesser degree. Both firms hire on a locked-in schedule, with recruiting cycles beginning in the fall. It's important to note that existing consultants have a greater influence upon hiring decisions than recruiters.
BCG notes that "Our case teams share many similarities with MBA study groups, brainstorming together to create maximum value." Though their hiring process is rigorous, once they do hire, the possibilities are numerous for growth potential at both firms.
While it may seem obvious, it's important to point out also that alumni from either company have a great chance of future growth at other firms.
Mar 19, 2019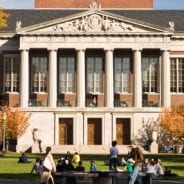 As international applications at U.S. business schools drop, there's more demand than ever for science, technology, engineering, and math disciplines in MBA curriculum.
Why? The new STEM designation program.
Created by the federal government to help with the shortage of qualified workers in the STEM fields, the program makes H1b visas far more attractive. If a student attends a STEM-designated education program and gains a STEM job after graduation, they gain an additional 24 months of optional practical training (OPT) time. This lengthens their stay in the U.S. from one to three years, which is very attractive to candidates and a solid reason for schools to consider the STEM designation. And many have.
Top B-Schools Get STEM-Designated
Last year, Duke University's Fuqua School of Business added a full-time MBA certificate in management science and technology management that was STEM designated. Two years ago, the University of Wisconsin School of Business achieved STEM designation for two MBA specializations: supply chain management and operations and technology management. The University of Massachusetts at Dartmouth also has a STEM designation for its Charlton MBA with a specialization in business analytics.
However, only one b-school has earned a STEM designation for its full-time MBA program no matter the specialization: the University of Rochester Simon Business School.
"We're the most quantitative business school in the top 50, and that's necessary to get this STEM certification," says Dean Andrew Ainslie. "We're in a unique position. We have an unusually high amount of math and technical curriculum. So, when we started looking at the percentage of our classes dedicated to STEM, it was obvious that we easily met the guidelines. A STEM-designated MBA just made sense for our students, and I don't think anyone can follow us."
How Simon Business School Achieved its STEM Designation
Moving to a STEM designation was reasonably easy for Simon Business School; it's been built into the school's DNA since the 1970s. Back then, the dean decided that the majority of the coursework should be focused on quantitative subjects—economics, statistics, and operations—and that's held through until today.
"STEM designation is interesting; it's all done internally. There are federal guidelines for what's required, and we can be subject to audits, but we're the ones responsible for overseeing our STEM-designated MBA program on campus," says Ainslie.
This meant it was up to Rochester to take a look at their MBA curriculum and decide if they had the right percentage of math- and technology-based curriculum to fit the absolute minimum acceptable level. That level was, "at least 50 percent of the classes should have at least 50 percent STEM content. So 25 percent of all classes being STEM," Ainslie explains. "We're well above that."
50 to 60 Percent STEM Curriculum
"We don't have any faculty in soft areas such as HR or behavioral studies," Ainslie explains. "That's necessary to do this. All of our faculty voted positively on STEM designating in every area." And while the school has started to add some curriculum in other areas—communications and experiential learning—around 50 to 60 percent of all their MBA content is STEM, far more than necessary to get the certification.
Even with variability in the second year when students can choose their electives, it was easy for Simon's MBA program to achieve the STEM designation. "We are something of an unusual program in how analytics focused we are. Our branding is around analytics, and that shows," says Ainslie.
And in cases where more STEM content was required, many of the faculty were happy to revise their curriculum to fit the designation better. One professor even decided to create an entirely new finance course that "uses R and Python programming to teach about finance through algorithms and coding," Ainslie explains. "It's a new course on technology and finance, and he wasn't the only professor to do something like this."
Simon Business School Meeting Recruiter and Student Needs Post STEM-Designated MBA
As for what's happened at the school since achieving a STEM-designated MBA program, while it's always tricky to tell what's driving things, Ainslie believes things are going well. This year, MBA applications were up 7 percent, and while that might seem modest, it's an increase that Simon Business School is quite happy about.
They've also recognized some changes in regards to recruiting and hiring. While they're not changing who they go after or how, they are definitely making sure that all of their MBA candidates understand the advantage of STEM. "It's not just the three years of a work visa, but business has become much more analytics-focused," says Ainslie. "STEM skills are valuable in the marketplace. A STEM MBA is what companies are looking for."
And that's definitely true when it comes to Simon's recruiters. Since their STEM designation, they've had many alumni and recruiters reach out to them about their STEM MBA and express their excitement.
"Technical skills are in high demand," explains Ainslie. "But there are only 65,000 H1b visas every year and 2.3 million STEM jobs. The market is desperate to get those positions filled." And Simon is in the perfect position to help.
You can learn more about Simon Business School's new STEM MBA here.
---
This article has been edited and republished with permissions from its original source, Clear Admit.
Mar 6, 2019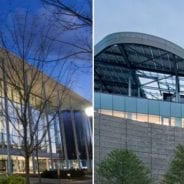 Deciding which school you'll attend for your MBA isn't easy. There are many factors that come into play when choosing the best school for you. You might be most concerned about where and what you want to study, or you could care more about reputation, alumni network, ROI, or even the application process.
Unfortunately, this comparison process can get quite tricky when looking at two very similar schools. To help you out, our School vs. School series does the heavy lifting for you. Take a look at two of the best b-schools Yale SOM and SC Johnson Cornell to see which is best for you.
Yale vs. Cornell: Location
Yale SOM is located in New Haven, Connecticut while SC Johnson Cornell is in Ithaca, New York. In both instances, the schools are located in smaller towns where one-of-a-kind shops, boutiques, and activities rule the day. Neither location is a place where an MBA would look for a job post-graduation, but both are just a little ways outside of New York City. New Haven is under two hours away by car while Ithaca is around four hours away.
As for which town is better:
Cost of Living: Ithaca is 2 percent less expensive than New Haven.
Housing: Ithaca housing costs 34.4 percent more.
Education: New Haven spends 4 percent less per student, and the student to teacher ratio is 17.3 percent higher in New Haven.
Commute: New Haven residents commute 42 percent more than residents of Ithaca.
Jobs: Future job growth for New Haven is 19.38 percent compared to Ithaca, which is only 2.24 percent. Both are lower than the entire U.S., which is 30.54 percent.
Overall, Ithaca is a more affordable place to live, but you're less likely to find a job in Ithaca after graduation.
Yale vs. Cornell: Rankings
Yale SOM and SC Johnson Cornell are both top business schools in the world. Each ranks highly across all publications with Yale SOM just edging out SC Johnson Cornell in most rankings.
Yale and Cornell School Rankings
| Publication | Yale SOM | SC Johnson Cornell |
| --- | --- | --- |
| U.S. News & World Report | 11 | 15 |
| The Economist (Global) | 14 | 17 |
| Financial Times (Global) | 11 | 27 |
| Forbes | 13 | 10 |
| Bloomberg Businessweek | 12 | 11 |
Yale vs. Cornell MBA: The Cost
Each business school costs about the same on a per-year basis. Tuition is not even $3,000 more at Yale, and when you add on the increased cost-of-living, Yale is just $5,000 more per year than Cornell. Where Cornell saves the most is in housing and food, which is only $16,800 a year compared to Yale's distressing $22,214.
However, when it comes to funding, Yale SOM wins. One in every two Yale SOM MBA students earns a merit scholarship. Even better 29 Yale MBA students end up with full-tuition scholarships. On the other hand, only 30 percent of Cornell SC Johnson students receive some scholarship assistance. However, there are many full-tuition scholarships available including 25 Park Leadership Fellowships.
Yale and Cornell School Costs
| Cost | Yale SOM | SC Johnson Cornell |
| --- | --- | --- |
| Tuition | $72,350 | $69,440 |
| Full Cost | $100,274 | $95,340 |
Yale vs. Cornell: Post-Graduation Employment
When it comes to post-graduation, both Yale SOM and Cornell SC Johnson MBA students can expect many opportunities for success. About 94 percent of Cornell MBA students and 91.9 percent of Yale SOM graduates have a full-time job offer three months after graduation.
Those graduates enter a range of industries with the top industries being consulting, finance, and technology. Consulting was the top industry at Yale SOM whereas Cornell students preferred finance. In both cases, most students chose to stay in the Northeast U.S. with 55 percent of Cornell graduates staying in the area and 48 percent of Yale graduates.
Yale vs. Cornell Employment
| Industry | Yale SOM | SC Johnson Cornell |
| --- | --- | --- |
| Consulting | 34.9% | 22% |
| Finance | 23.1% | 29% |
| Tech | 14.9% | 18% |
As for post-graduation salary, both schools are on par with each other. Graduates can expect to earn slightly over $125,000 after graduation with a bonus of around $30,000.
Yale vs. Cornell Salary
| Salary | Yale SOM | SC Johnson Cornell |
| --- | --- | --- |
| MBA Graduate Median Base Salary (2018) | $127,100 | $126,353 |
| Median Signing Bonus | $30,000 | $33,503 |
Inside Yale SOM
Located in New Haven, Connecticut, Yale SOM is one of the top business school's in the country. Its proximity to New York City means that MBA students have access to many highly coveted networking, partnership, and placement opportunities in one of the business hubs of the world. Its programs are ranked in the top 15 in the world across all international and U.S.-based MBA rankings, regularly placing 11th overall.
Program Offerings
There are also multiple joint degree opportunities. MBA students can pursue a joint degree with Yale Law School, Yale School of Medicine, the Yale School of Forestry & Environmental Studies, and the Yale School of Architecture.
Why Yale SOM?
Yale SOM emphasizes "raw" online cases. These cases attempt to capture the complexity of real decision-making.
MBA students can participate in 50-plus student clubs on a variety of topics from leadership to social venture.
Yale MBA students are required to complete an international component, including a 10-day trip to one or more countries. The school is also a part of an exchange program with the London School of Economics, HEC Paris, IESE, National University of Singapore, and Tsinghua University School of Economics.
Inside SC Johnson Cornell
Located in Ithaca, New York, the SC Johnson College of Business at Cornell University is one of the best business schools in the world. It regularly ranks in the top 25 schools globally and the top 15 schools nationally. Its proximity to NYC means that students have many opportunities for networking, internships, and more.
Program Offerings
There are also multiple dual degree programs including a JD/MBA and an MS/MBA. Other dual degree opportunities include a degree in Industrial and Labor Relations, Real Estate, and Health Administration.
Why SC Johnson Cornell?
Cornell SC Johnson offers eight immersion opportunities. These courses and their projects/cases are based on a specific career path and industry.
Students have access to more than 120 electives across a range of concentrations. There are also more than 80 professional, regional, and diversity clubs students can join.
Global learning is not a requirement. However, there are a large number of international business learning opportunities, including international study trips and an international exchange program.
For additional insight, be sure to check out the news at both Yale and Cornell.
Mar 5, 2019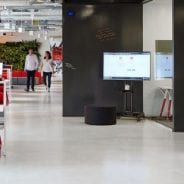 While an MBA can be applied to any field, most graduates leverage their advance business degree to a new MBA job in the financial services field. Are you on the lookout for a hot new MBA job in the financial services sector? You're in luck — here's a selection of exciting new job opportunities at offices across the country. Continue reading…
Feb 27, 2019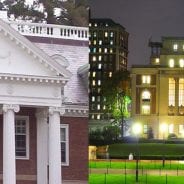 It's tough enough to decide exactly where and what you want to study. But when prospective b-schoolers begin to weigh less tangible but equally important factors like reputation, alumni network, and return on investment, that's when the MBA selection process really becomes daunting. This is especially true when you size up two MBA programs of comparable stature.
We'd also argue that's where the process becomes interesting. So don't fret! Let our School v. School series to do some of the heavy lifting for you. See below for our blow-by-blow comparison of two reigning champions of business education: Dartmouth's Tuck School of Business and Columbia Business School.
Dartmouth or Columbia: What is Right for You?
Dartmouth College Tuck School of Business
Tucked … away in a small, rural campus in Hanover, New Hampshire, the Tuck School of Business boasts a tight-knit student body and an intimate setting. Over half its student body lives in campus housing, and MBAs belong to small group study teams that convene at the start of their programs.
Tuck consistently ranks among the top business schools in the country. U.S. News and World Report ranks Tuck 8th in management and 10th overall. Tuck offers a traditional full-time, two-year MBA with a variety of concentrations, as well as several short-term executive education programs.
Why Tuck?
What Is Missing?
The opportunities that come packaged with a major city and business hub are missing from Tuck's rural setting.
While Tuck's tuition is roughly $5,000 more than Columbia's, its total costs are $110,173—over $1,200 more than Columbia's per year.
Tuck vs. Columbia MBA Rankings
| Publication | Tuck School of Business | Columbia Business School |
| --- | --- | --- |
| U.S. News & World Report | 10 | 9 |
| The Economist (Global) | 12 | 11 |
| Financial Times (Global) | 15 | 9 |
| Forbes | 5 | 6 |
| Bloomberg Businessweek | 19 | 7 |
Columbia Business School
Located in the heart of New York City, Columbia Business School—like Tuck—is one of the oldest in the country. Unlike Tuck, Columbia students are in immediate proximity to highly coveted networking, partnership, and placement opportunities of a global business hub.
Columbia's Programs
Columbia also routinely ranks among the top b-schools in the country—10th in management and 9th overall. Columbia also offers a full-time two-year MBA with various concentrations, Executive MBA, Doctoral Program, an accelerated MBA, multiple Masters of Science options and Executive Education Programs.
Why Columbia?
The Executive MBA Program offers a traditional MBA program but on a schedule that accommodates full-time employment.
The Doctoral Program offers a Ph.D. in multiple disciplines and "prepares individuals who have a deep interest in shaping the business research and policy of tomorrow through academic research."
First-year students can apply for admittance into the Value Investing Program where they learn to identify, value, research and manage investments.
What Is Missing?
Columbia is reported to have an intimidating 17 percent acceptance rate—compared to Tuck's ever-so-slightly more accessible 23 percent
Only 18 percent of Columbia's faculty members identify as women, compared to 23 percent at Tuck—both reflect a shamefully low national statistic.
Tuck vs. Columbia MBA Cost Per Year
| | Dartmouth Tuck School of Business | Columbia Business School |
| --- | --- | --- |
| Tuiton | $72,150 | $67,532 |
| Full-Cost | $110,173 | $97,580 |
Both MBA programs are among the most elite in the country, and offer some pretty appeasing salary possibilities.
Tuck vs. Columbia MBA Salary
| | Tuck School of Business | Columbia Business School |
| --- | --- | --- |
| MBA Graduate Salary Range (2018) | $60,000-$215,000 | $52,000– $308,000 |
| MBA Graduate Median Base Salary (2018) | $130,000 | $130,000 |
With comparable tuitions, post-graduate salaries, and employment rates, they contrast most when it comes to class size. While Tuck promises a secluded and intimate B-school setting, it's tough to beat Columbia's location in a global financial capital.
For additional insight, be sure to check out the news at both Tuck and Columbia.
Feb 22, 2019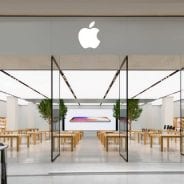 The first step toward social responsibility is, arguably, fair taxation. There's just one problem—for years, multinational corporations have raced to pay the fewest taxes or avoid paying it altogether. For example, Apple employs a few hundred people in Ireland, so it falls under the .005 percent tax bracket. And Apple isn't the only multinational company to do so.
Feb 19, 2019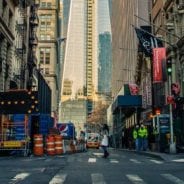 Finance careers continue to be a popular and lucrative option for recent MBA graduates. The work is varied, as finance relates to many industries and companies. In addition, the field is obviously very rewarding, with average graduate earning more than $140,000 according U.S. News & World Report. One of the most popular and well paid areas of finance is work at investment banks.
According to the Corporate Finance Institute, investment banking is the division of a financial institution that aides governments, corporations, and organizations through capital raising and mergers and acquisitions advisory services. Investment banks typically act as intermediaries between investors and corporations, and are often popular landing spots for MBA degree holders to bring their talents. Here's a look at some of the best new MBA jobs in the investment banking sector: Continue reading…
Feb 11, 2019
Let's explore some of the most interesting stories that have emerged from New York business schools this week, including Rutgers students jumping into social entrepreneurship.
---
Artificial Intelligence is now a $20 billion global industry and investment in AI is projected to triple in the next three years. AI is gradually reshaping many aspects of our daily lives right now. For instance, Apple's Siri and Amazon's Echo use AI-type processes, along with Google Maps and Translate. Notably, AI has become integrated into our transportation and medical systems, from self-driving buses, to diagnosing X-rays, AI has shown itself to be highly reliable for many processes.
Electrical and computer engineering professor K.P. "Suba" Subbalakshmi and founding director of SIAI (the Stevens Institute for Artificial Intelligence), asserts, "Simply put, our vision is to drive AI research and application that solves some of those tough 'big' problems that have so far resisted solving."
AI will profoundly reshape society as we know it, but Subbalakshmi reassures the public,"It will permeate everything that we are doing, that's a fact. But how it's going to permeate sensibly and how that will affect our lives is in our hands, not the machines'."
You can read more from the recent Stevens blog entry here.
Enactus is a group at Rutgers Business School that fosters social entrepreneurship as a way for students to empower their communities. Ben Foresti, a member of Enactus, worked with the chapter's executive board to organize a social case competition that inspired a group of Rutgers students to create a unique high school-based incubator program to address food insecurity in New Brunswick.
Foresti shares how he become involved in Enactus:
"While I was exploring clubs to join, I thought I wanted something that would give me good professional development and I was also looking to do something volunteer related. Enactus seemed like a good intersection of the two concepts. It offers professional development and there's also the focus on improving your community in a sustainable way. It struck me as a perfect organization."
Foresti reflects on his motivations for holding a social case competition. "We thought a case competition would be a good way to introduce the wider public of Rutgers to social entrepreneurship."
You can find out more about the article here.
Recently, professor Burak Kazaz of Syracuse University's Martin J. Whitman School of Management delivered a talk late last year, offering faculty and Ph.D. students a closer look into his research on wine futures pricing. Kazaz's research collected a range of data from New York to the Bordeaux region of France in order to to build a mathematical model that would predict wine futures prices.
During his talk, Kazaz provided an overview of the wine supply chain, which begins with the winemakers. He notes:
"It is important to note these wine markets do not sell only physical bottles of wine. They also sell wine futures. 'En primeur,' or wine futures, is a purchase method that allows distributors to purchase wine while it is still in the barrel before it is bottled."
Kazaz's predictive model has shown astonishing accuracy, with an average error rate of only 10 percent. Neil Taylor, vice president at Live-ex wrote to the team lauded Kazaz, "Your predictive model is certainly the most accurate I have seen of all of the work we have either done ourselves or participated with."
Check out more from the recent article here.
Feb 5, 2019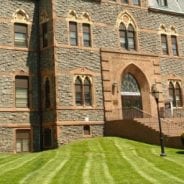 Let's explore some of the most interesting stories that have emerged from New York business schools this week.
---
The class of 2018 at the Stevens Institute of Technology's School of Business recently posted a 98 percent placement rate, earning salaries of $72,480; far above NYC and national averages. The Stevens MBA focuses on how data and analytics are changing the way professionals work and how technology creates new opportunities while solving complex problems.
Associate Dean of Undergraduate Studies Dr. Ann Murphy notes, "We enjoy close relationships with managers in financial services, accounting, technology and media, which keeps us ahead of the rapid changes in industry. That real-world input influences our curricula, which helps our students get better internships and the jobs they want upon graduation."
Seth Kirschner '18, who majored in Business & Technology before accepting a position as a cyber risk advisory consultant with Deloitte, asserts, "The industry expertise of the faculty at Stevens comes through so clearly in the classroom. You're learning from professors like Dr. Kevin Ryan, who have patents and years of experience in the telecom industry, or a turnaround strategist like Dr. Murad Mithani, who teaches you how to change a failing company. As a student at Stevens, you're surrounded by excellence.
You can read more about the Stevens' Class of 2018 here.
New joint research from NYU Stern Professor Alixandra Barasch finds that candid photos elicit a more favorable response in certain social situations because they are seen as more authentic.
Barasch co-authored a new paper with Wharton's Jonah Berger entitled "A Candid Advantage? The Social Benefits of Candid Photos," which uses five experiments to determine how candid photos increase interest in observers in the realm of friendship and dating.
Barasch and Berger write, "People often assume that a curated, polished version of the self will generate the most favorable responses—that by smoothing rough edges and presenting one's best side, others will like and want to interact with them more. But this assumption is not always correct."
Barasch continues, "In some cases, viewers prefer an unvarnished picture because it seems more genuine. People value authenticity because it feels more accurate."
You can read more about the research here.
Launched in January 2017, the Lehigh@NasdaqCenter offers immersive learning experiences to six Fellows each year, offering a West Coast campus extension for Lehigh students based in Silicon Valley. This program is just one way in which Lehigh builds an academic bridge from Bethlehem to the innovation ecosystem of Silicon Valley.
Samantha Dewalt, managing director of the Lehigh@NasdaqCenter, describes the interdisciplinary program:
"The media fellows report on programs and events at the center, interview featured entrepreneurs and produce multi-media stories across a range of platforms about the risks and rewards of entrepreneurship. We work together to select projects the students are excited about and ones that will benefit both Lehigh and Nasdaq Center communities."
Entrepreneur Craig Gordon, '76, founder and Managing Director, Blueshift Research remarks, "I think this is a great example of Lehigh innovating in a course where there is nothing like it anywhere in the country. The enthusiasm was unbelievable. You want that at any experience you have at any university."
You can read more about the Lehigh learning experiences here.