Top MBA Employers in New York State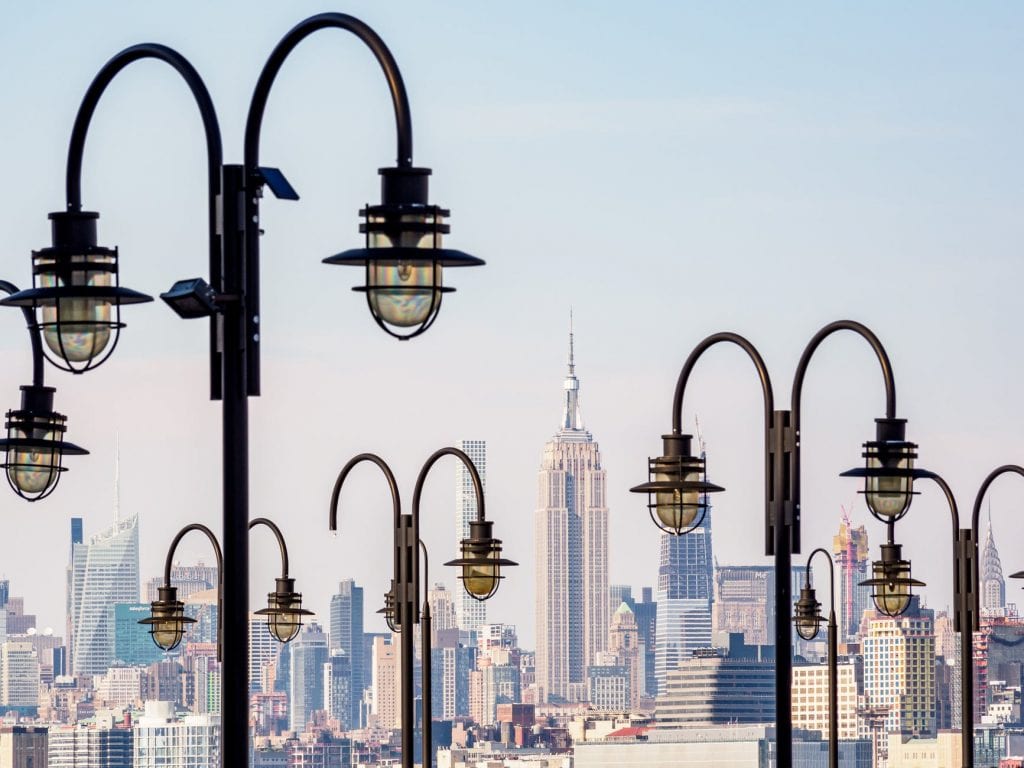 It should come as no surprise that students who earn an MBA in New York have incredible opportunities for employment afterward. Whether you're looking to work in New York City, Rochester, Buffalo, Ithaca, Albany, or Syracuse there are many great companies to work for. There are massive international corporations, local businesses, healthcare, governmental agencies, and more.
In total, New York is home to more than 500,000 private-sector employers. And a large number of these companies offer paid internships for MBAs, hands-on learning opportunities, and high-paying full-time careers.
JPMorgan Chase
JPMorgan Chase is the largest bank in the United States. Based in New York, New York, it's a multinational banking and financial services holding company with the world's sixth greatest total assets of $2.867 trillion. Fortune ranks JPMorgan Chase as one of "The World's Most Admired Companies" for the second year in a row. It's also ranked number one on the "Change the World" list.
For MBA students, there are many avenues to join the company. In particular, there are several Early Insights programs, including Early Advantage, for first-year MBA students with diverse backgrounds, Launching Leaders for first-year MBA students who identify as black, Hispanic/Latino, or Native American, and Winning Women for first-year female MBA students. As for internships, there nine different programs available including the Management Associate Internship, Markets Associate Internship, Quantitative Research Associate Internship, and others in corporate banking, investment banking, and global wealth management.
Current MBA job openings include:
IBM
IBM is the largest company headquartered in New York state, employing more than 380,300 individuals worldwide. Headquartered in Armonk, New York, IBM is a multinational information technology company that sells computer hardware and provides hosting and consulting services. As of 2020, IBM also holds the record for most U.S. patents generated for 27 consecutive years.
For MBAs and other graduate candidates, the IBM Global Business Services offers recent graduates the opportunity to "combine sophisticated analytics with market-leading global solutions, deep industry insight & business consulting expertise, working with a diverse set of clients to deliver an actionable plan." There's also the IBM General Management Leadership Development Programs (GMLDP), which is a premier leadership development program for top MBA graduates.
Some current job openings for MBA graduates in New York include:
Deloitte
Deloitte, a major player in the MBA career game, is a multinational professional services firm headquartered in London but with a large presence in New York. It's the fourth largest privately-owned company in the U.S. offering both global and management consulting. Deloitte is considered one of Fortune's 100 Best Companies to work for. It offers great work/life balance and depth of career opportunities. So it should be no surprise that it's one of the top companies where MBA graduates want to work.
To land a job at Deloitte, you can start in their Consulting Immersion Program or in their Client Service Internship, where you'll spend eight to ten weeks working in one of four business functions: risk and financial advisory, audit and assurance, consulting, and tax. As an MBA, you'll start working at Deloitte as a senior-level consulting for two to three years before moving up to senior manager. During this time, you'll develop your career with on-the-job training and various learning opportunities to facilitate growth.
Current MBA job openings in New York, include:
PepsiCo
PepsiCo is, by far, one of the most well-known companies in the world. They are a top manufacturer, market, and distributor of snack foods and soft drinks, in addition to being a high-level MBA recruiter. Headquartered in Harrison, New York, this multinational company generates more than $1 billion in retail sales and distributes its products in more than 200 countries globally. As one of the world's most recognizable brands, PepsiCo offers many diverse career opportunities for MBAs.
The vast majority of MBAs are hired into PepsiCo within the marketing and finance departments. However, there are also openings in corporate strategy, global procurement, sales, and supply chain operations. You can begin your career as an intern, of which there are around 70 positions a year. There are openings in finance, HR, marketing, supply chain, purchasing and procurement, and strategy.
Current MBA job openings in New York, include:
Wegmans Food Markets
Wegmans Food Markets is a privately held American supermarket chain located in Rochester, New York. The company has appeared on Fortune's list of the "100 Best Companies to Work For" since 1998 and lands in the top 30 of Glassdoor's latest "Best Places to Work" ranking. The company employs more than 49,000 individuals across seven U.S. states, with the majority in New York. Launched in 1916, Wegmans is a pioneer in the retail food business and synonymous with the state.
For MBA students, there's the Wegmans Summer Intern program, which has opportunities in diverse focus areas including store operations, culinary, merchandising, and asset protection. After the program, students are eligible for interviewing for a full-time role. Once you start your career, there are also Management Trainee programs for additional on-the-job training and development.
About the Author