Post tagged "northwestern"
May 22, 2019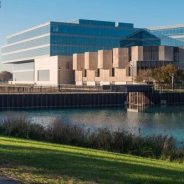 Hopeful applicants to the next MBA class at the Northwestern University Kellogg School of Management have a new batch of deadlines to keep tabs on.
New Northwestern MBA Deadlines
Round One
Application Deadline: Sep. 18, 2019
Decision Deadline: Dec. 11, 2019
Round Two
Application Deadline: Jan. 8, 2020
Decision Deadline: March 25, 2020
Round Three
Application Deadline: April 8, 2020
Decision Deadline: May 13, 2020
---
Learn more about the Northwestern Univeristy full-time MBA program here.
Apr 3, 2019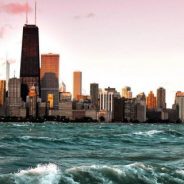 Balancing a job and graduate school isn't easy. You have to make a lot of sacrifices when it comes to how you spend your time. Hanging out with friends will be replaced with studying, and staying late at work or working on weekends will be replaced with heading to class. It's a difficult path through the results should be well worth the effort if you choose a quality part-time MBA program.
For those living in the Midwest, choosing the right part-time MBA program is not easy. Many of the highest ranked part-time MBA programs (according to the U.S. News & World Report) call the Midwest home. So, what's the best program for you and why?
We're taking a look at the top five part-time MBA programs in the Midwest and telling you how they rank and why you should consider them. Continue reading…
Mar 12, 2019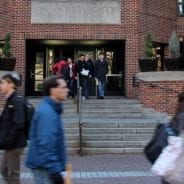 Harvard loses its crown, Wharton ranks first, and Purdue stumbles in new U.S. News & World Report "Best Business Schools" ranking.
---
The annual U.S. News & World Report Best Business Schools ranking, largely regarded as the most prominent MBA ranking system in the United States, debuted its newest annual listing, with The University of Pennsylvania's Wharton School taking the top mantle.
The Philadelphia metro business school ascends past Harvard Business School and the University of Chicago Booth School of Business—both tying for first last year. Both schools took a minor tumble to the third overall spot, sitting in a three-way tie with the MIT Sloan School of Management. Stanford's Graduate School of Business lept into the second overall spot, which comes just a few months after the Silicon Valley school maintained its status as the best in the world according to the Financial Times.
U.S. News & World Report Top 10 Business Schools
| School | This Year's Ranking | Last Year's Ranking |
| --- | --- | --- |
| Wharton (University of Pennsylvania) | 1 | 3 |
| Stanford Graduate School of Business | 2 | 4 |
| Harvard Business School | 3 (tie) | 1 (tie) |
| Booth (University of Chicago) | 3 (tie) | 1 (tie) |
| Sloan (Massachusetts Institute of Technology) | 3 (tie) | 5 |
| Columbia Business School | 6 (tie) | 9 |
| Kellogg (Northwestern University) | 6 (tie) | 6 |
| Haas (UC Berkeley) | 6 (tie) | 7 (tie) |
| Yale School of Management | 9 | 11 (tie) |
| Fuqua (Duke University) | 10 | 11 (tie) |
Within the top 50 business schools, this year's ranking largely resembles last year's. In fact, only three business schools—the University of Pittsburgh Joseph M. Katz Graduate School of Business, the Iowa State University Ivy College of Business, and the The Manderson Graduate School of Business at the University of Alabama—moved into the top 50 since last year. The three business schools to fall out of the top 50 were Rutgers Business School, the Haslam College of Business at The University of Tennessee, Knoxville, and the University of Utah David Eccles School of Business. All three moved down the ranking by at least 10 spots each.
U.S. News Ranking Rising Business Schools
No school saw a better year-end turnaround than the aforementioned Iowa State University Ivy College of Business. The Midwest business school moves from the 79th spot last year to 47th this year; a 32-spot increase. On the news of the new ranking, Dean David Spalding says in a press release, "This significant rise in the ranking is a direct result of the quality work our faculty do every day in the classroom. At a time when some universities are dropping their full-time MBA programs, the Ivy MBA continues to excel. Our internationally known faculty provide a top-notch MBA experience that helps our MBA graduates advance their careers to the next level."
Ten schools in the top 100 saw double-digit rankings jumps, with Iowa State accruing the greatest increase. The University of Kentucky Gatton College of Business and Economics, the Oklahoma State University Spears School of Business, and the Babson College F.W. Olin Graduate School of Business all saw a rise of at least 20 spots this year as well.
Purdue, Case Western Stumble
On the opposite end of this year's ranking is Purdue University's Krannert School of Management, falling a total of 21 spots from 53rd last year to 74th this year. The University of Kansas School of Business and the Saunders College of Business at RIT join Krannert as this year's three biggest falling schools, each dropping at least 20 spots respectively. Like most of the annual U.S. News rankings, the placement fluctuation is much more apparent the further and further down the list you go, with schools in the top 50 largely remaining stable.
U.S. News 2020 Ranking Methodology
To formulate its ranking, U.S. News & World Report analyzed "475 MBA programs accredited by the Association to Advance Collegiate Schools of Business International." A total of 367 schools responded to its surveys, but only 131 schools made the final ranking "because they provided enough of the required data on their full-time MBA program that were needed to calculate the full-time MBA rankings, based on a weighted average of the indicators." Those indicators, with the weighted values, are as follows:
Quality Assessment (0.40)
• Peer assessment score (0.25)
• Recruiter assessment score (0.15)
Placement Success (0.35)
• Mean starting salary and bonus (0.14)
• Employment rates for full-time MBA program graduates
Student Selectivity (0.25)
• Mean GMAT and GRE scores (0.1625)
• Mean undergraduate GPA (0.075)
• Acceptance rate (0.0125)
Did The Methodology Changes Affect This Year's U.S. News Ranking?
Last September, calls for changes in the MBA ranking methodology seemed to be answered by several large publications, including U.S. News. The company's Chief Data Strategist, Robert Morse, noted, "There is an active and ongoing debate about how to best measure quality in education, and we pay close attention to that debate. Over time, our ranking model has put more emphasis on outcomes measures … As part of this evolving process, we've wanted to measure whether schools were successful at serving all of their students, regardless of economic status."
The overarching issue seemed to lie within a framework that continually rewarded students and business schools that actively enrolled more and more students from affluent families. In response, U.S. News decreased its ranking value of acceptance rates, which previously rewarded schools that were more selective. Now, as seen above, the weighted value of acceptance rates is less than 1 percent.
However, the changes in the formula did not seem to bare much tenable change in the outcomes. The top 50 schools were largely unchanged, with only minor variances. Several schools, such as Iowa State and Oklahoma State were handsomely rewarded in the new ranking, moving up at least 20 spots each. However, schools rising and falling by 10, 20, even 30 spots in a given year isn't a new occurrence. In fact, last year, nine schools in the top 100 rose at least 10 rankings from the previous year.
---
Stay tuned to MetroMBA for more information and analysis of this year's MBA rankings.
Feb 28, 2019
Between roles in data analytics and public relations, the position of Investor Relations Manager is essential.
Investor Relations Managers are responsible for managing communication between a company's corporate side and its investors. Due to the increased demands of the Sarbanes-Oxley Act of 2002, major companies, such as Amazon and Microsoft, are hiring people for these positions to help meet their financial reporting demands.
What is an Investor Relations Manager?
An Investor Relations Manager serves as an intermediary between the public and the company's senior management. The manager provides the public and company stakeholders with both quantitative and qualitative data, ranging from annual reports to a company's strategic direction. It also provides management with information from stakeholders and helps deal with crises.
This position has many responsibilities varying from firm to firm. However, the following duties are among the most consistent:
Data analysis
Data visualization
Financial modeling
Information collection and preparation
Interacting with the financial department
Investor Relations Manager Salaries
According to Paysa, the average pay for an Investor Relations Manager is $101,349. Salaries range from $88,443 to $112,501. Top earners can make over $125,000.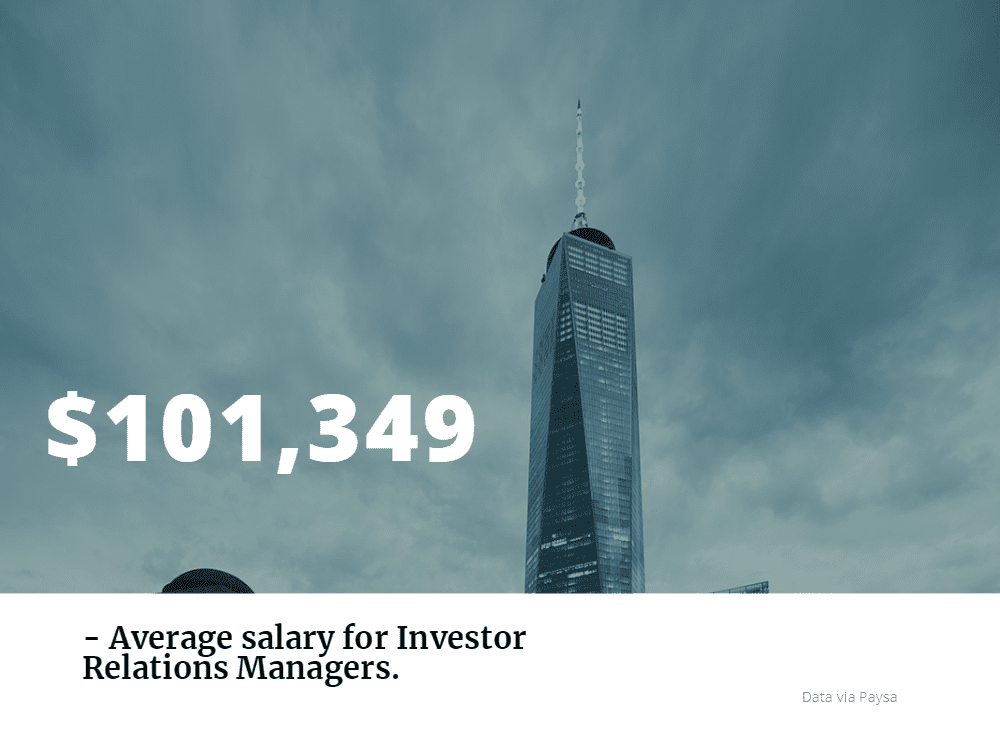 Career experience plays a significant role in how much one can make. According to Payscale, salaries for mid-career professionals is typically 11 percent higher than average. However, those with no experience make 24 percent less than the average.
Where Do You Start?
Investor Relations Manager candidates usually possess a bachelor's degree in finance, accounting, communications, or economics. Businesses generally require candidates to have years of experience in investor relations, public relations, financial investment, accounting, and legal contracts
Ideal candidates for this position need excellent quantitative data analysis and interpersonal skills. Those who can build relationships and make complicated data easily digestible will excel in this position.
One way to gain these skills is to get a MBA from a top-notch program. The following business schools offer the skills necessary to excel as an Investment Relations Manager:
Northwestern University – Kellogg School of Management
Northwestern University's top-ranked Kellogg School of Management helps students develop both their management and data analysis skills. Here, students will have the ability to expand upon their interpersonal skills and develop relationships with other businesses. These elements are typically critical to their future career.
Johns Hopkins – Carey School of Business

Johns Hopkins' Carey School of Business offers future investment relations managers a Master of Arts in communication/MBA dual-degree program. Designed for managers in investment relations, media relations, and risk communication, students will be prepared for a career in business and communication.
New York University – Stern School of Business
Located in the heart of global finance, NYU's Stern School of Business provides students with a program that focuses on management communication. The school's MBA program covers a wide variety of communication forms and prepares future leaders to find and keep a seat at the table.
Feb 20, 2019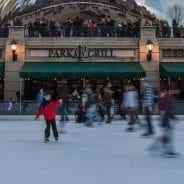 Let's explore the most interesting stories to emerge from Chicago business schools this week.
---
As cultural awareness about the often unrecognized contributions of historically disadvantaged groups continues to grow, Northwestern University Kellogg School of Management professor Nour Kteily hypothesizes that the more people prioritize social equality, the more they might actively promote the accomplishments of women and people of color.
Kteily notes, "Political liberals have a natural affinity for targets that belong to groups that they see as socially disadvantaged, and a motivation to raise these groups' position in society. Given this, we reasoned that they would want to emphasize the good things that those who belong to groups that are otherwise overlooked are able to do."
His study analyzes which individuals are primed to consider how underrepresented groups are overlooked and observed for their likelihood to promote a black woman faculty member according to their political ideology.
"Both liberals and conservatives shift up when they read that disadvantaged minorities' accomplishments tend to be overlooked, but the ideological difference that exists at baseline remains," Kteily notes.
You can read more about the study here.
The University of Illinois Gies College of Business recently announced its newest leadership position: Associate Dean for Innovation & Chief Disruption Officer. The role will assist the business school to further innovative educational practices.
Robert Brunner, a longtime professor at the university, will ensure Gies remains up to date with current trends in technology and embraces future opportunities preemptively.
Jeffrey R. Brown, Josef and Margot Lakonishok Professor of Business and Dean, extolled Brunner's qualifications:
"Professor Brunner is an outstanding thought leader with a universal view of technological innovations. [His] extensive experience and passion make him the perfect fit as our very first Associate Dean for Innovation and Chief Disruption Officer. I'm delighted that he will be taking a more prominent leadership role within our College."
Brunner will be tasked with identifying future challenges in business and creating unique solutions. Brunner remarks, "In today's world, you're either part of the disruption, or you risk being disrupted. Gies College of Business is taking a proactive approach like no one else in the country. We are not business as usual and our students will benefit greatly because of it."
You can read more about Brunner and the new position at Gies here.
Here's a new negotiating tactic: enjoy a family-style meal with your counterpart before making your opening bid. When people in a business negotiation share not just a meal but a plate, they collaborate better and reach deals faster, according to new research from the University of Chicago Booth School of Business.
In the study entitled "Shared Plates, Shared Minds: Consuming from a Shared Plate Promotes Cooperation," professor Ayelet Fishbach and Cornell's Kaitlin Woolley examine how the way a meal is served and consumed boosts cooperation. These results show that sharing meals not only helps people collaborate better, but also reach agreements faster.
Woolley and Fishbach conducted the experiment with friends and strangers. The results found that friends arrived at a negotiation agreement faster than strangers did. However, sharing plates had a significant effect for both groups.
"The degree to which a person felt she was collaborating with her partner while eating—sharing food rather than competing for that last bite—predicted her feelings of collaboration during the negotiation phase."
Fishbach remarks, "Basically, every meal that you're eating alone is a missed opportunity to connect to someone. And every meal that involves food sharing fully utilizes the opportunity to create that social bond."
You can read more about the research here.
Feb 8, 2019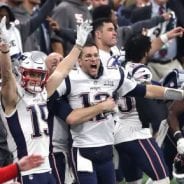 Aside from Tom Brady, Aaron Donald, and a shirtless Adam Levine, there's no doubt that the Super Bowl commercials were the star of the night last Sunday.
The game, certainly, wasn't the most thrilling. So the question is, what was the best ad of the 2019 Super Bowl? To get to the bottom of the question, a panel of Northwestern Kellogg MBA students got together to discuss each commercial. In the end, they looked for the ads that were the most and least effective at driving business and building their brands.
How Super Bowl Commercials Evaluation Works
First, before we dive into the best and worst ads, it's important to know how the Kellogg MBAs made their evaluation. Working alongside two of the school's most widely respected marketing professors—Time Calkins and Derek Rucker—the MBA panel applied the strategic ADPLAN framework.
A—Attention: Did the commercial engage the audience?
D—Distinction: Was the execution unique in delivery?
P—Positioning: Did the commercial represent the appropriate category and feature a strong benefit?
L—Linkage: Will the benefit and brand be remembered?
A—Amplification: Were viewers' thoughts favorable?
N—Net Equity: Was the commercial consistent with the brand's reputation and history?
From here, the MBA students came up with the final 2019 rankings.
Microsoft Super Bowl Commercial Wins
For the most effective ad, Microsoft took home the top prize. Their commercial spot was not only charming, but it stood out for its emotional tone and lack of clutter. The ad demonstrated Microsoft's new adaptive controller and how it helps disabled kids play video games and form friendships. A clear benefit was apparent, showing how Microsoft technology makes the world a better place.
Amazon, Expensify, and Other Standouts
Other stand out advertisers for the Super Bowl included Amazon, Expensify, Washington Post, Pepsi, Bumble, and Google.
For each of these top spots, there was something different that made them stand out. Pepsi made an ad built upon a very common question, "Is Pepsi OK?" while the Washington Post avoided politics and instead focused on celebrating the role of journalists. On the other hand, Amazon featured product failures and celebrities while Expensify demonstrated how easy it is to keep track of your receipts with their product.
Bizarre Andy Warhol Burger King Commercial Flops
As for the least effective Super Bowl commercial, that honor went to Burger King. Their strange ad featured 1982 footage of Andy Warhol eating a Whopper, but it just came across as dull and uninteresting. Other advertising failures included the confusing Avocados From Mexico ad, Sprint's flying horse disaster, the Turkish Airlines dark and scary spot, Mint Mobile's unappealing chunky milk, and Simplesafe's unbalanced ad. As for why each of these commercials failed, it always came back to a confusing message that didn't deliver a clear benefit.
Overall, it was a good year for Super Bowl commercials even if the game was subpar. Do you agree with Kellogg's picks?
---
This article has been republished and edited from its original source, Clear Admit.
Jan 31, 2019
Let's explore some of the most interesting stories that have emerged from Chicago business schools this week amidst the Polar Vortex (stay warm, everyone).
---
More information does not necessarily lead to more informed decisions. New research from the University of Chicago Booth School of Business finds that people assume they can and will use more information in making decisions, despite the contrary evidence. Often, people make snap judgement without awareness and most collected information goes unused.
Ed O'Brien, Chicago Booth Associate Professor and co-author of "People Use Less Information Than They Think to Make Up Their Minds," asserts, "In our studies, participants thought they would withhold judgment and await a lot of evidence before making up their minds but in reality, they cast judgment right when the evidence came in."
Researchers note that the data suggests a gap between information seekers and information providers.
"For example, people who go online to research a topic or take part in a debate may only access a small fraction of what is available before making a decision while providers of that information may assume the seekers are taking in all the information and hear them 'loud and clear.'"
You can read more about Ed O'Brien's research here.
While luxury brands are a surefire way to indicate status, a new series of experiments reveal the surprising downsides of luxury consumption.
According to a new paper by Northwestern University Kellogg School of Management Professor of Marketing Derek Rucker and Ph.D. candidate Christopher Cannon, luxury consumers may find themselves at a disadvantage in the hiring process. This instance is even more particular when the job involves interpersonal warmth. Rucker and Cannon's research explores how consumers who wear luxury goods are viewed more negatively and perceived as "cold."
Cannon notes, "We don't find evidence in this work that the effects are driven by envy. We find evidence that luxury consumption can lead people to infer certain motives. Specifically, when people assume that someone has donned luxury goods in order to show off, this can lead them to see that person as less warm."
Cannon and Rucker point out the importance of evaluating the situation before donning your Gucci. "We've shown situations exist where luxury consumption produces positive outcomes, such as when filling the corporate publicist role in the experiment. Rather than luxury always being good or always being bad, it depends on whether status or warmth is more important."
You can read more about the luxury research here.
Alan Howe (BADM '82), a professional board director, has served across multiple industries—including enterprise software, wireless, telecom, composite materials, and IT services—specializing in "turnaround" situations. He recently returned to the University of Illinois Gies College of Business to share his expertise with the next generation of business leaders.
"I tell students that what they think they're going to be doing in the next three years is probably radically different than what they'll be doing in 10 to 15 years, so get ready for change. Be adaptable because you never know where the next opportunity may come from," Howe asserts in a recent profile.
In the interview, Howe further explains what makes a great business leader:
"The best characteristic is humility. You can't 'big dog' in a corporate setting or talk about how smart you are. Lead with humility. Also listen and learn from people around you."
You can read more from the Howe interview here.
Jan 24, 2019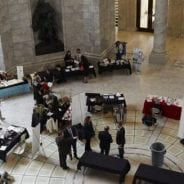 Let's explore some of the most interesting stories that have emerged from Chicago business schools this week.
---
For decades, policymakers have debated whether unemployment insurance provides a critical safety net during tough times or whether it extends joblessness by reducing the incentive to find a new job.
Northwestern University Kellogg School of Management Associate Professor of Finance Scott R. Baker and BU Questrom's Andrey Fradkin used data from Google Trends to shed some light on this question by providing real-time access to millions of searches that can be aggregated across geographies.
"We realized we could look at people's job-search habits in a way that traditional government datasets had a hard time doing," Baker says.
Baker says the value of the Google Job Search Index extends well beyond job-search tracking. The GJSI offers new ways to forecast consumer sentiment and economic uncertainty by tracking search terms such as "recession" and "bankruptcy."
"This approach can be really useful for policymakers because it can be much more local and granular," Baker notes, "and they can access it without a six-month or year-long lag."
You can learn more about the duo unemployment insurance research here.
Six Booth School of Business graduates hope to apply their business backgrounds and bold ideas to a variety of roles within the education sector, including nonprofit management, education consulting, investing, and education technology.
Booth MBA alum Micki O'Neil, founder of Foundations College Prep, a public charter school in Chicago's Roseland community on the city's south side, explains how Booth provided her with the necessary skills to handle the rigors of running a charter school. "Starting a school is a pretty all-encompassing thing. It takes leadership and entrepreneurial skills, as well as operations, marketing, and financial know-how," she says.
As the school matures into its fifth year, O'Neil finds herself reflecting on her Booth coursework as she tackles ongoing challenges, noting "when we think about designing our school and the way we are structuring our time, it is grounded in strong economic theory."
You can read more about O'Neil's journey here.
The University of Illinois Gies College of Business recently partnered with the College of ACES to develop a unique collaboration in which students take a deep dive into the business strategies of food science.
"This course collaboration was a perfect opportunity to infuse entrepreneurship education with an emphasis on social purpose into an effective food product development capstone," says Valeri Werpetinski, Associate Director for Entrepreneurial Education with the Origin Ventures Academy for Entrepreneurial Leadership at Gies College of Business.
Charlie Stahursky, a senior food science major, was paired with Patryk Swietek, a senior information systems major and mentor from Gies.
"We were coming more from a science and nutrition perspective, but Patryk forced us to think about our selling points and marketability. We had to go back to the drawing board a bit to find trendy ingredients and discover what people really wanted in their food. I think that set us on track to developing a really good product."
You can read more about the new course collaboration at Gies here.
Jan 17, 2019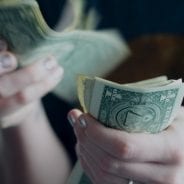 An MBA is expensive. There's no doubt about it. So, how do you afford one?
According to U.S. News & World Report, the average cost of an two year, full-time MBA from one of the top business schools in the U.S. is over $130,000. That number doesn't include the cost of boarding and books ($40,000), peripheral expenditures ($20,000), and the cost of lost income ($120,000). Altogether, your total opportunity cost could come to around $300,000 for a two-year MBA.
If that number sounds astronomical, you're not alone. While earning an MBA can advance your career path and greatly enhance your future earnings, few people feel blasé about the upfront cost. However, with a little bit of research, insight, and know-how, paying for your MBA doesn't have to be out of your reach.
If you're a prospective MBA student worried that you can't afford an MBA, here are a few ideas to help you pay.
Jan 14, 2019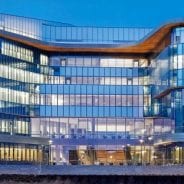 When most people think of the "ideal" entrepreneur, they picture someone like Mark Zuckerberg, an individual who is young, ambitious, and nonconformist. They imagine someone who is eager to change the status quo. We tend to mythologize these young disrupters as the consummate startup founder with these common entrepreneurial traits.
However, a recent research study from Northwestern University Kellogg School of Management has revealed that's not the case at all. The reality is that most successful entrepreneurs are actually middle-aged, have extensive experience in their industry or sector, and their serious innovation arises from the result of their deep experience.
Entrepreneurs Are Knowledgeable
"Those with industry experience are much more likely to hit a home run than those who come from outside the sector," explains co-author Benjamin F. Jones, Professor of Strategy and Entrepreneurship. He goes on to say, "If you're familiar with the ins and outs of an industry, having worked in it, and you have a strong professional network, your odds of success are greater."
Most successful entrepreneurs have to know the products, customers, suppliers, competitors, and channels of distribution well. They have to know what works and what doesn't.
For example, Ray Kroc gained years of experience in the restaurant industry before he experienced his breakthrough success with McDonald's. The same goes for David Duffield, the founder of PeopleSoft. He began his career understanding the nitty-gritty details of the software industry before he made his innovations.
"I've studied age and creativity for a while, and there's a pattern of Nobel Prize winners, inventors, artists, and innovative minds making breakthroughs in their 40s," Jones says. "I don't think it's an accident that we see the same pattern in business. These are people who have been around for a while and seen what works."
Entrepreneurs Learn from Every Experience
However, it's just working knowledge of their industry that leads to entrepreneurial success; it's the ability to learn from every experience. Successful startup founders need a combination of education, experience, and specific market knowledge to get their innovations off the ground.
There's also a need for entrepreneurs to have access to an extensive network so that they can learn from those around them. Most founders work within their social networks to facilitate creation and to get their ventures up and running.
Entrepreneurs Try Again and Again
Finally, there's the law of batting averages. The more chances an experienced entrepreneur takes, the greater the odds are that one of their opportunities will be successful. Not everyone is willing to keep trying even after a list of failed ventures. For example, Ray Krock was in his fifties before McDonald's became a success. Before that, he struggled to get any of his ideas to take off.
"It's a matter of probabilities," Jones explains. "Those who study their industry and pay close attention have either learned some things through trial and error themselves, or learned by watching others. Maybe failure itself is a useful instructor. Or maybe it's just about having more swings of the bat."
You can read the full article on Kellogg Insight.
---
This article has been edited and published with permissions from its original source, Clear Admit.