Post tagged "nyu-stern"
Aug 8, 2018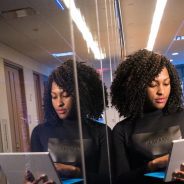 Let's explore some of the most interesting stories that have emerged from New York business schools this week.
---
Columbia Business School professors Sandra Matz and Oded Netzer recently published a new discussion paper in the Current Opinion in Behavioral Sciences in which they "address the challenges and opportunities of using big data to benefit both business and consumers based on psychological profiles drawn from information posted on personal websites and discussion forums, and language used on Facebook and Twitter."
Netzer writes, "Big data usage is quickly evolving. With technological advances in the collection, storage and analysis of large amounts of data, businesses can now gain valid insights on millions of consumers as they go about their daily lives."
Matz adds, "One benefit of psychological profiling is that the pre-selection of ads based on psychological needs can alleviate the problem of choice overload. It can even help target highly neurotic individuals who display early signs of depression with ads that guide them to self-help pages or offer professional advice."
You can read the full article here.
According to the National Center for Education Statistics, upwards of 30 percent of freshman in higher-education in the United States are the first members of their family to do so. However, there is also a direct correlation to dropout rates: first-gen students have a dropout rate that is four times that of non-first generation students. The research also found that only 11 percent of the first-gen students manage to secure a Bachelor's degree within six years.
The statistics find that the reason for the dropout rates has less to do with personal decisions, and more with the "lack the financial, social, and emotional support they need to navigate college successfully," says BizEd writer Tricia Bisoux. Several schools, including the Rutgers Business School in Newark and New Brunswick, have altered the way they approach its first generation students.
"At Rutgers Business School (RBS) at Rutgers University in New Jersey, the key to supporting first-generation students is a suite of programs called RBS-PLUS (Pathways Leading to Undergraduate Success), launched in 2013. Delivered through the business school's office of diversity, RBS-PLUS doesn't just support its current first-generation and low-income undergraduates. It also reaches out to high school students to offer guidance just as they're beginning their college preparation."
You can find out more about the program here.
NYU Stern Marketing Professor Scott Galloway recently stopped by the Bloomberg television studios to talk about the ever-tumultuous Facebook galaxy, dishing out some heavy criticism of Mark Zuckerberg and the tech-giant company as a whole. Watch his interview with the Bloomberg panel here.
Jul 26, 2018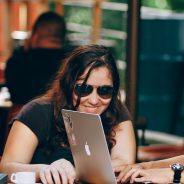 Diversity in the college admissions process was dealt a blow in early July when the Trump administration withdrew a guidance that encouraged affirmative action in regards to enrollment. The move was announced when the departments of Justice and Education retracted several letters and memos that advised schools on how they could consider diversity in admissions and other various decisions. Continue reading…
Jul 10, 2018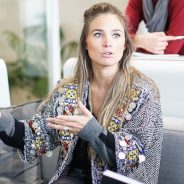 There's no doubt that summer internships play a critical role in an MBA student's education and career. Not only do internships provide students with the opportunity to gain hands-on experience in the workforce, but they're also known for helping students develop professional connections and earn top-tier salaries.
But not all internships are made equal, especially for talented business school prospects. For example, working at Apple would likely have a very different effect on an MBA's resume than working for a small, unknown startup company down the street. And if you're looking at the top cities across the U.S. where companies actively recruit talent, you can't go wrong with Boston, New York City, or Philadelphia for your location. But which is the best?
In this article, we highlight the top internship destinations in each city along with the top two schools in each area that will get you where you want. Continue reading…
May 23, 2018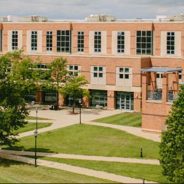 Let's explore some of the most interesting stories that have emerged from New York business schools this week.
---
This past spring saw Lehigh graduates from the College of Business and Economics' inaugural 1-MBA (1-year full-time MBA) cohort, as well as the third cohort of its M2 (MS in Management) complete the transition from the classroom to the boardroom.
Employers like Tesla, QVC, and Hubspot snatched up 1-MBA graduates while Amazon, Bloomberg, IBM, KPMG, and more extended offers to nearly 80 percent of M2 graduates. This statistic is very much in line with figures from the 2017 graduates of the M2 program—96 percent of which were employed within three months of graduation by the likes of Deloitte, Vanguard, IBM, and Amazon.
You can read more about the recently Lehigh MBA success here.
This semester, Binghamton SOM students took part in the six-month ExportNY "Launch into the Global Marketplace" program, a unique offering that adjunct assistant professor founding director of the Center for International Business Advancement (CIBA) Elena Iankova developed to help give "regional businesses [the] knowledge and resources needed to export their products."
The basic idea that underlies the "Launch into the Global Marketplace" program is that students research, consult, and support the export plans of participating businesses. Iankova explains: "It's a two-way street. The students provide the companies research assistance and consultation, and the companies provide the students real-life experiential learning opportunities, helping them develop their management research and consulting skills."
The program is a partnership between the CIBA and the Alliance for Manufacturing & Technology (AM&T), the Global New York Program of Empire State Development, and the U.S. Commercial Service and the Small Business Administration.
One of the participating companies, Awestruck Ciders, "produces hard ciders from NY state apples" and hopes to export its product to the South African market. Co-founder Patti Wilcox writes: "We think it's important to the local economy to expand our view of the market on a global scale. We're fascinated by this idea of an international cultural exchange, and we think doing so commercially is very valuable."
You can read more about the program here.
Just recently, PC Mag dropped its lengthy article "The Endless Scroll: How to Tell if You're a Tech Addict," written by Rob Marvin.
In the piece, Marvin highlights Irresistible: The Rise of Addictive Technology and the Business of Keeping Us Hooked from NYU Stern School of Business professor Adam Alter, who doesn't mince his words when it comes to tech addiction.
"There's a myth that there's something different about people with addictions from people without addictions," Alter explained in his interview with Marvin. "Right now, if you are a person who doesn't have an addiction, does that make you in some qualitative or categorical way different from people who do? The more I've studied this, the more I realized that just isn't true."
You can read more from Marvin's excellent piece, out now, over at PC Mag.
May 11, 2018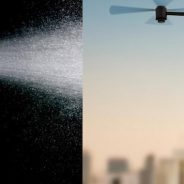 As it prepares to welcome students for orientation next week, NYU Stern School of Business has shared preliminary class profiles for its two new specialized one-year MBA programs—the Andre Koo Tech MBA and the Fashion & Luxury MBA. Stern announced the launch of the new May-to-May programs one year ago. The inaugural classes will each be made up of approximately 30 students.
Though designed for students from different backgrounds targeting diverse post-MBA career paths, the two programs do share several things in common. Each pairs traditional core curricula and specialty and elective courses with real-world projects to provide hands-on experience for students interested in careers within tech/entrepreneurship and fashion/luxury industries. They also "represent a new category of MBA and have been developed in partnership with the business community to address a talent gap," the school notes.
Real-World Immersion
Both programs prioritize experiential learning opportunities that connect students and faculty with top companies to address real business issues. Each features two immersion experiences pairing students with companies to work on projects related to consulting, product management, brand strategy, supply chain optimization, and financial forecasting.
As part of their first term, students in the Fashion & Luxury program will participate in visits to New York companies to work on live cases with industry partners. The goal of these, the school notes, is for students to emerge from their summers with a "strong foundation of problem-solving tools." The Fashion & Luxury program also features a second international immersion in the winter term.
Students in the Andre Koo Tech program will take part in summer term immersions with New York area tech companies. They will then spend their winter terms in the San Francisco Bay area as part of an immersion designed to allow them to explore the West Coast tech ecosystem and work on high-impact projects with Silicon Valley tech companies.
Preliminary Class Profile Highlights
The preliminary class profiles for each program's incoming Class of 2019 include a wealth of information about student demographics, background, experience, class sizes, and more that offer incoming and prospective students a sneak peek at what to expect.
The incoming class for the Tech MBA program is 42 percent women, making it "comparable to two-year MBA programs with the highest percentages of women," Stern notes. International students also make up 42 percent of that class. Perhaps most notable, 87 percent of students in the tech-focused MBA program will be entering with previous coding experience, many with skills in multiple programming languages.
Like the Tech MBA, the incoming Fashion & Luxury MBA Class of 2019 is also capped at 30 students in an effort "designed to maximize industry engagement…for high-touch learning and built-in 'live case studies' with companies year round," the school notes. Women make up 88 percent of the incoming class. More than half—54 percent—brings previous experience in consumer products. In terms of undergraduate study, the class includes equal percentages of former business and humanities majors, at 35 percent each.
Incoming Students Share Hopes and Expectations for the Programs
Clear Admit caught up with incoming students in each program to learn more about their backgrounds and what attracted them to the Stern one-year MBA offerings.
Nicole Imbriaco, an incoming student in the tech program, graduated from Rutgers in 2016 with a B.S. in finance and business analytics. She has experience with HTML/CSS and SQL, among other coding languages.
"I believe it will afford me the opportunity to merge my strengths within business and technology and expand my skill set equally within both disciplines," Imbriaco said. She added that she hopes the specialized MBA degree will facilitate a drastic career pivot, allowing her to focus more intensely on professional interests that have shifted since she graduated from college.
The loss of her mother during her senior year at Rutgers inspired a newfound interest in healthcare, she shared. After graduating from college, she worked at Goldman Sachs, which she says was a valuable experience that helped her redefine her career goals. "Being around some of the most intelligent people I have ever met, I realized I was being drawn towards better utilizing technology within the health/wellness industries," she shared.
Imbriaco believes the Andre Koo Tech MBA will give her a skill set that she can apply to a variety of industries. She hopes upon completing the program to use "the combination of business, analytics, and technology-focused skills to contribute towards making a difference in the fields of cancer research," she said.
Incoming Fashion & Luxury Class of 2019 student Christian Trautwein is a 2012 graduate of Brown University with a B.A. in political science. Since graduating he has worked as a merchandise manager with Walmart E-commerce. Trautwein was attracted to the one-year MBA program by the "promise & opportunity" it offers to graduates. NYU's proximity to the fashion industry was also a draw. "My desire to build a fashion brand paired perfectly with the robust program NYU Stern has built," he said.
More details about Stern's new one-year MBA programs, including how to apply, can be found here. In their inaugural application cycles, these programs featured slightly earlier application deadlines than the two-year MBA program, with a September 15th first deadline, a November 15th second deadline, and a January 15 third deadline. Deadlines for the 2018-19 application season have not yet been posted.
---
This article has been edited and republished with permissions from our sister site, Clear Admit.
Apr 17, 2018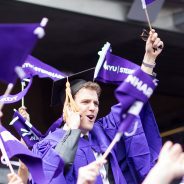 As spring fully arrives, so do the business school announcements for commencement day. Clear Admit has already discussed the graduation speakers you can expect at Michigan Ross and Stanford GSB. Now, Harvard Business School, Wharton, and NYU Stern have also announced their graduation speakers.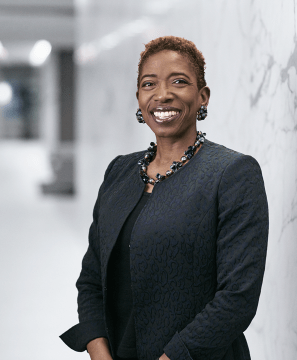 Harvard Commencement
At Harvard Business School, Carla Harris, vice chairman of Morgan Stanley, will deliver the MBA Class Day address. Harris (MBA '87) has worked for three decades at Morgan Stanley, holding influential positions in mergers and acquisitions as well as equity capital markets. She's also active at the university as a member of the Harvard University Board of Overseers. In addition, Harris is the focus of an HBS case study about emerging female and minority asset managers.
Date: Wednesday, May 23, 2018
Location: Baker Lawn
Wharton Graduation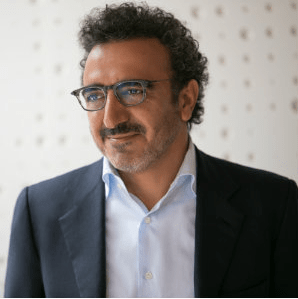 Hamdi Ulukaya, the founder, chairman, and CEO of Chobani, LCC, will speak at the Wharton MBA graduation ceremony. Raised in eastern Turkey, Ulukaya launched Chobani in 2007 with the goal of making good food more accessible. Within five years, Chobani had become the number one best-selling Greek yogurt brand in the United States. Beyond his business success, Ulukaya has also had a positive impact on communities through donations to charities, innovative profit-sharing, and paid parental leave.
Date: Sunday, May 13, 2018
Location: The Palestra
NYU Stern Commencement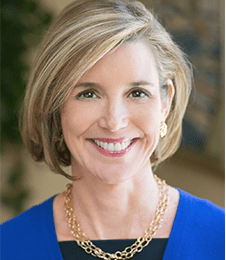 At NYU Stern, graduates can expect to hear from keynote speaker Sallie Krawcheck, the CEO and co-founder of Ellevest, a newly launched digital investment platform for women. Beyond her entrepreneurial work at Ellevest, Krawcheck is the chair of Ellevate Network, a global professional women's network, and Pax Ellevate Global Women's Index Fund, which invests in companies that advance women. She's also a best-selling author and previously served as CEO of Merrill Lynch Wealth Management, Smith Barney, and Sanford Bernstein.
Date: Friday, May 18, 2018
Location: Theater at Madison Square Garden
---
This article has been edited and republished with permissions from our sister site, Clear Admit.
Apr 13, 2018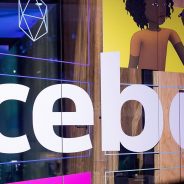 Earlier this week, ultra-rich and seemingly malnourished social media monolith Mark Zuckerberg testified before a continually befuddled U.S. Congress about the Facebook scandal regarding the private information of its unwary users.
However, despite getting turned into a plethora of memes during his time in Washington DC, it's patently unclear what, if anything, will come as a result of the testimony, in which Zuckerberg said that data was even coming from users who didn't actually have their own Facebook accounts.
Zuckerberg's appearance before Congress came within the short window of time in which Cambridge Analytica—the other company embroiled in ongoing Facebook scandal—watched as its CEO Alexander Nix stepped down from his role. Check out how business schools are reacting to the recent news below.
---
In the first of two Congressional hearings this week, @finkd made no promises to support new legislation or to change how @Facebook does business, despite recent data breaches and controversy. https://t.co/72Xuv4DUge @ReutersBiz.

— MIT Sloan Experts (@mitsloanexperts) April 12, 2018
When I opened my file, it was like opening Pandora's box. (Via @nytimes) https://t.co/VQl9Diu3pM

— MIT Tech Review (@techreview) April 12, 2018
Marketing and Strategy Professor Tim Derdenger talks with @Marketplace @Erika_Beras about the fallout from Facebook's mishandling of user data and impact on other advertising revenue business models, like Google #TepperFaculty https://t.co/C30HJNX69T pic.twitter.com/74lOiPxOWH

— Tepper CMU (@teppercmu) April 11, 2018
.@profgalloway discusses the controversy surrounding #Facebook via @bsurveillance. Listen here: https://t.co/Yy9i9NQNKv

— NYU Stern (@NYUStern) April 11, 2018
Why was protecting data not a top priority at Facebook before the Cambridge Analytica scandal blew up? "This probably reflects on managerial experience" suggests @Wharton's David Hsu https://t.co/vBXafqKdGW

— Knowledge@Wharton (@whartonknows) April 7, 2018
Apr 3, 2018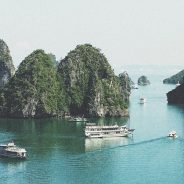 Global study trips are one of the most valuable opportunities available to MBAs. It can provide students with the chance to experience different business practices, learn from companies across the world, and better understand the global marketplace. It's a beneficial learning environment for students in any industry and job function.
At the NYU Stern School of Business, the most recent Global Study Tour took a group of Executive MBA students to Ho Chi Minh City, Vietnam. During the trip, students met with representatives from a wide range of companies including Vina Capital, Grab, AstraZeneca, Siemens, Esquel Group, and more. Don't worry; they also had plenty of time to sightseeing and eat the local food.
To learn more about this most recent Global Study Tour to Vietnam, we spoke with Anjou Martinez, an '18 EMBA student, who was on the trip.
MetroMBA: What was the highlight of the trip for you?
Anjou Martinez: The best part of the trip for me was the Local Market Immersion, where each group was assigned a tour guide/interpreter and was given an itinerary to visit a variety of local places to observe the daily life in Ho Chi Minh. My group was tasked to visit Vincom Center, a high-end shopping mall equipped with residential and office space. At lunch, we sampled traditional Vietnamese cuisines such as Bun Bo Hue, a traditional Hue-style beef noodle soup, Xu Chicken Rice, a crispy chicken dish with ginger chili soy sauce and aromatic rice, and Sautéed Vermicelli Noodles with vegetables.
After lunch, we walked to the famous Ben Thanh Market, an indoor marketplace that sells local handicrafts, branded goods, and souvenirs at inexpensive prices. In this setting, prices are not fixed, so you have to haggle to find a bargain. We also visited Phuong Ha, a specialty grocery store for expats and more affluent locals. Most of the goods were manufactured from the U.S., Europe, and Australia.
On our way to our last stop, which was Maybank, we added a side trip to the Bitexco Financial Tower, which is the tallest skyscraper in Saigon. We ended our immersion at the bank, which was closed by the time we arrived—it closed at 3 p.m., which we thought was early compared to U.S. standards.
Metro: What company visit had the greatest impact on you and why?
AM: My favorite company visit was at Doan Potters, a private company in Binh Duong province which exports its pottery and home décor products to big companies such as Wal-Mart, Home Depot, Lowe's, Crate & Barrel, and Pier 1 Imports. The management was very accommodating. They broke us into groups and assigned us an expert to tour their facilities and better understand their business from converting the raw materials into clay, designing, slip-casting, jiggering, hand-turning, glazing, carving, and firing. This experience showed me how small businesses in Vietnam can thrive, make an impact in their community, and profit globally.
Metro: Can you share one of your funniest situations or experiences in Vietnam?
AM: The most unique experience I had in Vietnam was after class, when several of us rode on the back of a scooter driven by our personal driver/guide to explore the bustling streets of Saigon while making food stops at local eateries. It was exhilarating to go with the traffic flow with no clear driving lanes and directions. We ate like the locals on low tables and low stools in a crouch position. We were on the streets with Back of the Bike Tours for most of the evening, and we ventured from District 1 to District 3 and 10. I thought it was the best way to live like a local for one night. My driver Phuong was very helpful in answering questions about her country and what it was like for her—as a recent a college graduate—to live in Saigon.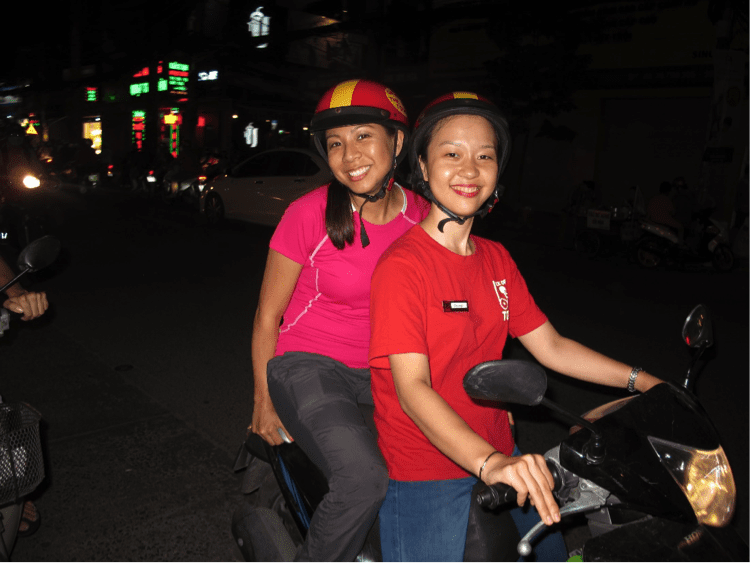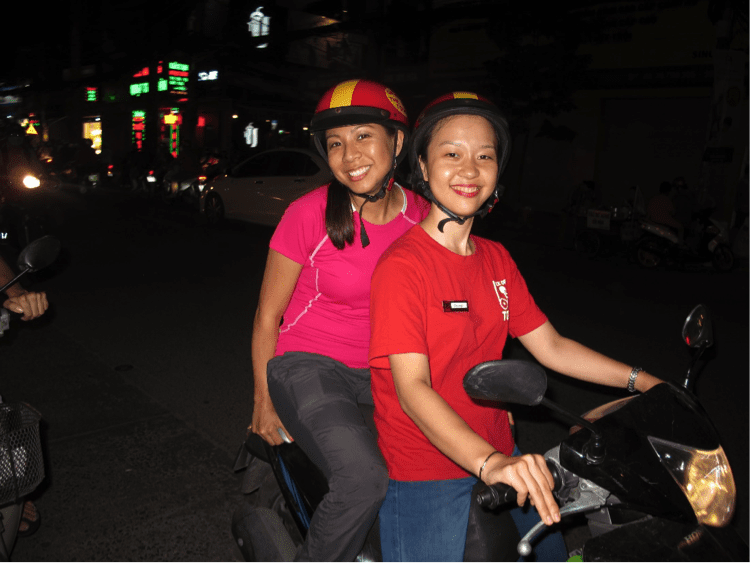 Metro: What surprised you the most about your trip?
AM: Coming into Vietnam, I thought they were a strict Communist country like China. However, I was surprised to find out that the government has done a lot of things to improve capitalism by encouraging privatization. Small- and mid-size businesses are indeed thriving in Saigon.
Metro: Why did you decide to go on the Global Study Tour to Vietnam?
AM: As part of the NYU Executive MBA program, we had an option to go to a global study tour (GST) in Vietnam or Greece. I thought a GST in Vietnam is more of an educational experience for me since I had lived in Southeast Asia when I was younger. I think Vietnam has its own charm and interesting history—so much so that I was inclined to travel more than 20 hours one-way to experience what it had to offer.
Metro: How did the trip enhance or change your view of international business?
AM: Seeing is believing. Aside from Doan Potters, we also visited Esquel Group, a global textile and apparel manufacturing company that boasts clients such as Nike, Ralph Lauren, and Tommy Hilfiger. We witnessed how shirts and pants were made from scratch from cutting, sewing, embroidery, silkscreen, laundering, and packaging. Now, when I go for a run and put on Nike apparel, I think of Esquel's manufacturing facility and how the world is a smaller place. The East has really met the West. International business can flourish by establishing global partnerships that create win-win situations for both companies.
Metro: Why would you recommend that an MBA student travel abroad during their program?
AM: My global study tour was an eye-opening, educational experience that cannot be matched by lectures, course readings, or videos. Students must immerse themselves in the culture, language, customs and thus, business opportunities. The academic structure of the global study tour optimized the learning.
Mar 13, 2018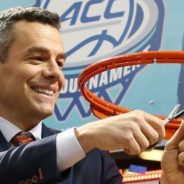 Clear Admit recently highlighted this year's Consortium for Graduate Study in Management MBA Draft, which is offering huge scholarship payouts for a lucky few. Check it out below.
---
No, it has nothing to do with basketball. A draft of another sort will take place today, but for some MBA applicants it could be as big as getting by  the Golden State Warriors. We're talking about the annual draft for the Consortium for Graduate Study in Management. Each year, the group's member business schools offer tens of millions of dollars in fellowships to hundreds of MBA applicants, most under-represented minorities.
Held annually in mid-March, the draft is a complex matching up of leading business schools and applicants based on the order of preference expressed by each. Consortium member schools include the University of Michigan's Ross School, UVA's Darden School, UC Berkeley's Haas School, Dartmouth's Tuck School, and NYU Stern, to name just a few. When applicants apply as part of the Consortium Fellowship process, they benefit from being able to apply to six of the 19 members schools using a single application (with volume discounts for multiple schools). But then comes the tough—and critical—part.
The Importance of Ranking Your Consortium Schools Carefully
You have to rank your selected schools in order of your desire to attend, which will determine the order in which you'll be considered for the Consortium Fellowship, a merit-based, full-tuition award. (There is the pesky little detail about needing to gain admission to a school or schools on your list.) Provided you are admitted to some or all of the schools on your list, your ranking then comes into play. If your first-ranked school declines to award you funding through the Consortium, the opportunity will be passed on to the next school on your list, and so on. According to a Consortium employee, the order in which applicants have ranked their choices is not revealed explicitly to the schools. Instead, each school is just not given an opportunity to offer you the fellowship until theirs is the top remaining school on your list.
Of course, another important part of the Consortium application is demonstrating a proven commitment to increasing the ranks of African Americans, Hispanic Americans, and Native Americans in business education and corporate leadership. The Consortium was founded in 1966 by Washington University professor Sterling Schoen around the mission of equipping more African American men with the requisite business skills to succeed in corporate America. Three schools and 21 men took part in the first year. Additional schools began to join as members, and in 1970 applicant membership was widened to women, Hispanic Americans, and Native Americans. In 2004, in compliance with a Supreme Court ruling a year earlier, membership was opened to all U.S. citizens and permanent residents who demonstrate a track record of supporting the Consortium vision.
Today's Consortium MBA Draft Day
Fast forward to today, draft day. Representatives from the member schools are gathering with Consortium staff to begin the complicated matchmaking process, which at least in recent years has taken place in a St. Louis hotel room near the Consortium's Chesterfield, MO, headquarters. Unless things have changed dramatically with recent additions to the number of member schools—the group has grown from 17 in 2011 to 19 this past July—the process includes six rounds and takes about four hours to complete.
Schools come in with their draft picks in hand, and the school designated as first choice by the most applicants gets to choose as many of those students as it wants to offer the fellowship. And so it continues, passing on to each successive school to select from its first-round applicants. If a school passes on an applicant at any time in the process, another school can then select that applicant in a later round.
From the applicant's point of view, here's what it looks like: Let's say that Yale SOM is your first-ranked school and you are admitted into its MBA program. In today's draft, Yale SOM will have first dibs on offering you the Consortium Fellowship. If Yale SOM does offer you the fellowship, everyone's happy and you can choose to attend with the benefit of the fellowship. You may still be admitted to other programs on your list, but these programs cannot offer you the Consortium Fellowship.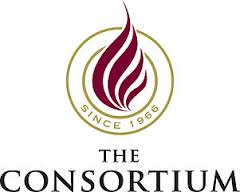 But say you were admitted to Yale SOM but it doesn't offer you the fellowship—or you don't get into Yale—then the opportunity to offer you the fellowship is made available to your second-ranked school, and on down the line.
While only one school can offer you the Consortium Fellowship, that does not preclude the other schools on your list from offering you other school-specific scholarship funding. Once awarded by one school, the Consortium Fellowship is not transferable to another.
Regardless of whether you ultimately accept the fellowship and attend the school that offers it, you retain your Consortium membership status, granted as part of the application process. As long as you attend a school within the Consortium, you'll get take advantage of a wide range of membership benefits, including valuable recruitment and networking events, webinars, and chats.
Why Would Anyone Turn Down a Consortium Fellowship?
Consortium member schools will typically select more students than they have fellowships for to account for the fact that some fellowship recipients will ultimately turn down their offers. What would make a fellowship applicant turn down a free ride to a top-ranked business school, you ask? Sometimes it's admission to an even higher-ranked business school not part of the Consortium (Harvard, Stanford, Wharton, Columbia, Kellogg, MIT Sloan, and Chicago Booth don't play the Consortium game). This becomes an easier decision if these other schools offer their own attractive financial aid enticements, which they often do. So in the coming Decision Week(s), keep in mind that schools that have picked you now get to anxiously await word of whether you pick them. It's nice when the tables get turned, right?
The official Consortium Fellowship notification deadline is March 23rd, but we'd guess many schools will be eager to share the news of the fellowship award in tandem with the news of acceptance. It should be fun to watch on MBA LiveWire! Those of us here at Clear Admit are wishing luck to the applicants and schools involved in today's Consortium MBA Draft and hope some terrific matches are made, resulting in hundreds of successful MBA careers and further expansion of the Consortium mission's reach.
To those on MBA Livewire who have speculated about why some Consortium applicants learned of decisions from certain schools before stated decision deadlines, that's also related to today's draft. Consortium member schools will have needed to make admissions decisions for their potential drafts picks by today, regardless of the school's own decision deadline. Some schools may choose to communicate those decisions to applicants early since they already will have been reached.
Learn more about the Consortium application process here. Applications for the Class of 2021 open in August 2018 are due in two rounds, the first in October 2018, and the second in January 2019.
Feb 26, 2018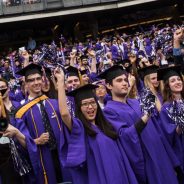 The time of the two-year MBA is coming to an end. Now, many top schools offer accelerated MBA programs that can be completed in as little as 12 months—with one school offering a nine-month MBA program designed just for business school graduates. So where you can find the fastest MBA degrees in NYC?
For most of these one-year NYC business school programs, the MBA curriculum and experience is similar to that of the traditional two-year MBA but condensed into a more intense 12-month format. These are the ideal programs for business professionals who do not have the time to take off two years of work but want the full MBA experience. Continue reading…