Post tagged "nyu-stern"
Jan 15, 2018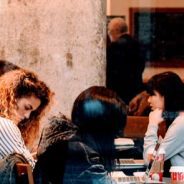 George Harrison, in his final album Brainwashed, has a line in a song that goes, "We pay the price with a spin of a wheel / with a roll of a dice / Ah yeah, you pay your fare and if you don't know where you're going / any road will take you there."
Dec 7, 2017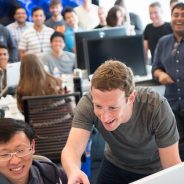 Employer review website Glassdoor, which allows users to read anonymous employee testimonials about employers, has revealed its annual "Best Places to Work" list, with familiar MBA recruiters Facebook, Bain & Co, and Boston Consulting Group (BCG) earning the top three spots.
Why Facebook?
Since 2011, the social media empire has been one of Glassdoor's most praised companies to work for, earning a top five spot seven out of the past eight years, including three number one overall awards. Facebook employees are often given extensive benefits, including four months of paid maternity leave—a policy often considered a luxury in the U.S., which has no legally mandated paternity leave policies for employers. As well, earlier this year, Facebook COO Sheryl Sandberg announced the company would implement paid sick time for employees and family members.
With increasing revenue streams, the company's hiring numbers have continued to swell, with nearly 19,000 employees as of earlier this year—a 38 percent jump from March 2016 to March 2017. In fact, just this week, the company announced it will be adding 800 more jobs at its new London office.
Of course, the central pitch to work at the social media monolith may be predicated on the payment of employees. According to Paysa, the average Facebook salary is north of $250,000 annually, combining base pay, bonuses, and equity. Most jobs at the company start at, at least, $70,000 USD annually, with business management roles starting at $135,000.
The company has also made a concerted effort at diversifying its hiring. Speaking with Forbes, Lori Goler, vice president of people, said, "Diversity is critical to our mission at Facebook, because we serve a community of 2 billion around the world, and of course there's diversity in that community."
The company, according to Forbes, employs between 33 and 35 percent women, and there has been considerable gains among women employed with computer science and engineering backgrounds, as well as a 500 percent increase in employment among those of African descent since 2014. In the interview, Goler added, "We're nowhere near where we want to be, but we're at least hearted to see that at least we can make some progress."
Check out Facebook's graduate student recruitment page here.
Consulting Companies Still Reign
While certain statistics indicate a wave of MBA grads may be leaving consulting in favor of tech-centric employers, as evident by the recently released Northwestern University Kellogg School of Management employment report, consulting companies are remain one of the primary targets for MBA students and graduates, and for good reason.
Bain & Co., like Facebook, has been endlessly praised by Glassdoor reviews, ranking among the top four best places to work every year since 2009. Like most of the companies on the year-end list, Bain offers ample benefits, including several months of paid maternity leave, comprehensive vacation and insurance policies, and one of the world's best 401K offers. Fellow Boston metro company BCG also officers a considerable parental leave benefits package, retirement planning, and lofty salaries.
Like Bain, BCG makes a concerted effort to bring in incredibly comparable MBA graduates, recruiting students from multiple prominent business schools like The Wharton School, NYU Stern, Columbia Business School, and many more.
Some Traditional Companies Remain Steady, While Giants Like Apple Stumble
Tech empire Google, not surprisingly, held its place among the top 10 companies—having never fallen lower than eighth overall since 2012. Just outside of the top ranking companies, McKinsey & Co. stayed within the top 20, while other notable heavyweights like Microsoft (39th), Capital One (69th), Deloitte (77th), Accenture (83rd), and Apple (84th), the world's most successful consumer company, fell to the lower ends of the list.
Despite having the second most profitable year in company history, falling shortly behind it's 2015 figures, Apple has been steadily dropping down Glassdoor's annual Best Of list, posting its worst standing in the history of the ranking—nearly 50 spots worse than last year's ranking of 36th overall.
Considering, however, that the annual ranking is comprises of over 500,000 companies, this drop may not be as serious as it would appear. The overall Glassdoor rating for Apple was 4.3, in contrast to Facebook, which boasts a current 4.6 rating. The average Glassdoor rating for employers, for context, is 3.3.
Some Surprises
Not every company included in the Glassdoor Best Of list could be considered a traditional MBA recruiters, including beloved U.S. west coast fast food chain In-N-Out Burger (fourth overall), growing athletic leisurewear empire Lululemon (sixth), wine company E. & J. Gallo Winery(14th), Delta Airlines (17th), and The Church of Jesus Christ of Latter-day Saints (19th), which provides "Excellent dental and medical coverage," according to an anonymous employee. Plus, "you work with people who don't swear."
For a more extensive overview of the methodology behind the ranking, click here.
Oct 11, 2017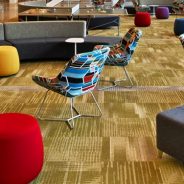 NBCUniversal is among the world's largest entertainment companies, bringing "the development, production, and marketing of entertainment, news and information to a global audience." From television networks and a motion picture company to theme parks and Internet-based businesses, NBCUniversal is the perfect place for an MBA to put their degree to work.
NBCUniversal History
Both NBC and Universal were founded in the early 20th century, with Universal opening in 1915 as "the only moving-picture city in the world" and NBC as the nation's first permanent radio networking beginning in 1926. Over the years, the companies have been responsible for some of the most memorable moments of entertainment history, such as the 1936 Berlin Olympics broadcast over NBC Radio, hosting the first presidential TV debates between John F. Kennedy and Richard Nixon on NBC in 1960, and the premier of now-classic films like Back to the Future on Universal.
In 2004, NBC and Universal officially became one company—NBCUniversal—joining together cable networks like USA, SCI FI, Bravo and others with Universal's movie studio and theme parks in Hollywood and Orlando.
Why Work at NBCUniversal?
With such a vast portfolio of companies and networks within NBCUniversal, someone with an advanced business degree can find a number of places throughout the company that can benefit from their in-depth business knowledge and leadership. Roles are available at the company all throughout the country in a number of business fields such as Human Resources, Business Development, Communications, Finance & Accounting, Marketing, Ad Sales, Public Relations, and more.
Getting Your Foot in the Door
NBC Universal offers a number of Internships and Campus 2 Career programs that give opportunities to both undergraduate and graduate students, with many of these opportunities can lead to full-time roles. Through the Campus 2 Career center at NBCUniversal, a number of roles are available in fields like Marketing, Human Resources, Web Content Management, Ad Sales and more.
Every semester, recruiters from NBC Universal request interns through the Campus 2 Career center. The company also hosts special recruiting and networking events, working alongside organizations such as the Society of Hispanic Engineers or the National Black MBA Association (NBMBAA).
---
Typically, internships at NBCUniversal run from three to four months long, coinciding with the school semesters. The internships are paid, although salary varies by department, and—while not guaranteed—can often result in getting hired for a full-time role with the company.
For recently graduated MBAs, the company also offers a number of Early Career & Leadership programs, such as the East/West Coast Page Program or the Experienced Commercial Leadership Program.
What Type of Jobs are Available?
Through the Campus 2 Career program, NBC Universal has a number of openings for interns in a variety of business departments. Below are just some of the roles currently available at the company which specifically seek MBA candidates.
Digital Distribution MBA Intern—Universal City, CA
MBA Strategy & Business Development Intern—Universal City, CA
Home Entertainment: MBA Strategy Intern—Universal City, CA
NBCUniversal is dedicated to advancing the careers of individuals who are passionate about their work and want to move into higher-level management or leadership roles. Programs like the International Future Leaders Programme expose early-career post-graduates to four different roles over the course of two years, allowing them to experience work in all three of the company business units. Participants in this program will also gather together at the end of the program to work on a project with a real impact within the company. They will also attend a number of courses specifically designed to train up-and-coming managers.
Programs like the NYU Stern School of Business full-time MBA, which gives students an opportunity to focus their studies towards earning a career in the entertainment industry, give a definitive advantage. Several Stern MBA grads do, in fact, work with the entertainment giant.
Even if the path of an MBA may not be your preferred journey, you can always become a page.
Oct 2, 2017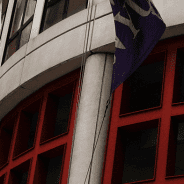 The journey to college can be a long and winding one. For some, it starts in community college. But from there, students can end up in one of the best business schools in the country. Like the Stern School of Business at New York University.
Alumni of its MBA and undergraduate programs are now easing that transition for some of the best students switching from community college to major university with some scholarships, per a new press release. The school established three new scholarship funds for two-year community college students who've been admitted into NYU Stern. These scholarships are engineered to go to students in need, helping low-income individuals get access to the education they deserve.
Howard Meyers Scholars
The Howard Meyers Family Foundation donated $3 million for the effort. Meyers graduated from Stern's undergraduate program in 1964. This fund will go directly to community college students hoping to make NYU their next stop, who will be called Howard Meyers Scholars. Applicants need to prove two-years worth of academic excellence and go on to complete their junior and senior years at NYU, with the first two scholars attending in fall 2018.
Pamela J. Craig Scholar Fund
MBA graduate Pamela Craig launched the Pamela J. Craig Scholar Fund, which will go toward students who attend CUNY schools, particularly those from LaGuardia Community College. Craig leads a mentor program there. Her mission is to increase access and inclusivity among diverse students. This fund should help push that further.
Martin Cohen Scholarship Fund
An additional $300,000 gift is will go toward creating the Martin Cohen Scholarship Fund, which will also begin in fall 2018 for two CUNY students per year. The fund will help each student's last two years of college. Once these scholars wrap up their undergraduate years, perhaps they can go on to obtain their MBAs—at NYU Stern.
Sep 12, 2017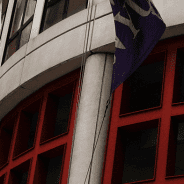 New York University's Stern School of Business hosted the invitation-only Economic Outlook Forum last week, which featured an array of established financial experts from prominent business institutions.
The forum was titled, "The Economic and Market Outlook." NYU Stern Director of the Center for Global Economy and Business Kim Schoenholtz moderated the discussion, which featured three panelists, including: Citigroup's Willem Buiter, Deutsche Bank's Peter Hooper, and Berenberg's Mickey Levy.
Buiter is the Global Chief Economist at Citigroup, where he has worked since 2010. Formerly in London and now based in New York City, Buiter also teaches at the School of International and Public Affairs at Columbia University.
Hooper is the Managing Director and Chief Economist for Deutsche Bank Securities, where he has worked since 1999. Before that, Hooper spent 26 years with the Federal Reserve Board in Washington DC.
Levy has spent over 30 years researching economic and public policy. Prior to Berenberg, Levy worked at Bank of America. Similar to Hooper, Levy has ties with Federal Reserve Banks.
Schoenholtz, who has worked at NYU Stern since 2009 after a stint with Citigroup, proved to be the perfect moderator. He's an expert on money, banking, and macroeconomics with an immense global experience, having worked in New York City, London, and Tokyo. His influence continues as he sits on the Financial Research Committee of the U.S. Treasury's Office of Financial Research, as well as U.S. Monetary Policy Forum.
Different universities have hosted their own Economic Outlook Forums, including the University of Chicago Booth School of Business and Towson University.
Sep 5, 2017
Seven new faculty members are joining New York University's Stern School of Business this coming school year, according to a new press release from the school.
The 2017-18 academic school year will have two new tenure-track professors, two clinical professors, and three visiting professors. The tenure track professors include Joshua Loftus, Assistant Professor of Information, Operations, and Management Sciences, and Walker Hanlon, Assistant Professor of Economics. Clinical Associate Professor of Finance Kathleen DeRose and Clinical Professor of Marketing Paul Hardart join alongside the tenure track professors.
As for visiting professors, they are:
Bryan Hong – Visiting Assistant Professor of Management
Pricila Maziero – Visiting Assistant Professor of Economics
Ning Su – Visiting Associate Professor of Information, Operations and Management Sciences
DeRose, a financial technology expert, isn't exactly new to the school, however, having been an adjunct since last year. Hong is interested in a business' social responsibility. He's currently studying how firms can deal with future disruptions. Hanlon will add an interesting variety to the school's economics lessons. He studies the economy from a historical perspective. He's currently looking at pollution, too, and its impacts on employment. Hanlon previously taught at Princeton University.
The business school already features a robust roster of faculty. These seven will only add to the school's respected professors like Jennifer Carpenter and Nouriel Roubini.
Sep 5, 2017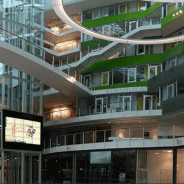 A job is possible for any determined MBA graduate. Obviously, the ideal job differs from graduate to graduate, but if you're into sustainable choices for consumers, Unilever might be right for you. The company specializes in household products like soap, shampoo, and even iced tea. Well-known brands like Lipton and Dove are also underneath the Unilever umbrella.
The corporation consistently makes it on Forbes' top companies lists. Currently, Unilever is 103rd on the Global 2000 and 87th for America's Best Employers. In 2013, it also came in 63rd among Innovative Companies. While students who study health and medicine rank the company highest, business and commerce students ranked it 12th in terms of attractiveness, according to Universum data. Broadly, LinkedIn ranked Unilever 8th in the world in a list of attractive employers.
The company employees 169,000 people with 46 percent of its managers women. With an MBA, maybe you could be next.
Why Unilever?
Unilever's been around since 1930. It made bar soap a thing. It also helped popularize margarine, fish fingers, and frozen vegetables. The company truly revolutionized the modern age. Who wouldn't want to be part of a legacy?
Unilever is also global: Its Indian branch, Hindustan Unilever, was ranked one of the world's most innovative companies this year by Forbes for how it broke up the country into clusters to cater to different regions appropriately. The company has branches in Africa, throughout the Americas, Europe, the Middle East, and Asia Pacific. So a job at Unilever can take you anywhere in the world.
The corporation isn't like most. It has a clear mission, one dedicated to health and well-being. It's launched campaigns around the world to help bring facts around nutrition to developing countries. Unilever is currently working on halving the environmental impact of its products.
According to Glassdoor, Unilever offers some competitive salaries. Associate brand and finance managers can expect to make $95,000 a year, on average. Once a person reaches the finance or brand manager (without the associate), the salary increases by about $20,000. Overall, the ratings are high on Glassdoor, where employees are known to be brutally honest.
The company also boasts the ability for graduates to continue learning while at Unilever. It's a place that allows individuals to grow and build upon their career—the ideal environment for a recent grad.
Working at Unilever
It may not be much of a surprise, but a lot of people want to work at Unilever. LinkedIn compiled a list of North America's top 100 in-demand employers in 2015, with Unilever coming in 25th: ranked higher than Fox, Warner Bros, and Whole Foods Market.
The company has a global MBA recruitment channel where it looks for MBA holders who have at least three years experience in finance, marketing, or supply chain. The channel connects applicants with available openings for which they're qualified, like an associate finance manager position with Ben & Jerry's, another one of Unilever's brands. Or what about a production support engineer? Unilever offers a variety of positions relevant to MBA graduates.
This is perfect because MBA students have been clear that they'd like to work at Unilever. It sat 34th on a list of 100 employers where MBA students said they'd like. MBA candidates from NYU Stern, the Wharton School, and Rutgers Business School have gone on to work for Unilever.
Aug 31, 2017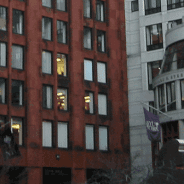 New York University's Stern School of Business will be hosting executives from the ASEAN region next year in April.
The executives will be arriving from regional management consulting firm SRW&Co. for their ASEAN Global Leadership Program (AGLP) from April 16 to 20, 2018, according to a press release. It takes its program to different leading business universities every year. Some have been in China, U.S., and in the U.K. This year, it'll be coming to New York City for the first time.
"New York City is an epicenter of global business and a thriving hub of innovation that companies from multinationals to technology firms to startups call home," NYU Stern Dean Peter Henry said in the press release. "Given our proximity, our faculty are in constant conversation with the business community and will bring the latest insights around global business leadership and innovation to this year's course for AGLP participants."
The AGLP is going to center four themes: globalization, innovation, entrepreneurship, and leadership. Organizations in the corporate or public sector have something to learn from the program—even if they aren't conducting business in the ASEAN region, which includes Brunei, Cambodia, Indonesia, Laos, Malaysia, Myanmar, the Philippines, Singapore, Thailand, and Vietnam. These themes are valuable across industries and throughout the world.
Why not host the AGLP at NYU Stern? The business school is the perfect place for the global program as it prioritizes a global approach to education, says Eitan Zemel, Vice Dean of Global and Executive Education, in the press release.
"We are honored to work with SRW&Co. and to welcome AGLP participants to our campus, where they will have access to some of our most celebrated faculty and participate in stimulating conversation on key topics for both the ASEAN region and the global economy," Zemel would go on to say.
Aug 11, 2017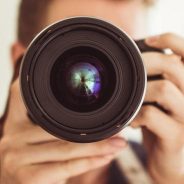 Social media doesn't help build memory, according to new research from NYU Stern Professor Tom Meyvis. Alongside USC Professor (and Stern Ph.D.) Stephanie Tully, who wrote about their work in Quartz, the research specifically found that the frequency and quality of remembered experiences depended on physical memorabilia, rather than just digital ones.
Aug 10, 2017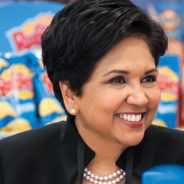 PepsiCo is one of the most well-known companies in the world. Known as a top manufacturer, marketer, and distributor of soft drinks and snack foods, the company also serves as a top recruiter of MBA talent in the United States. Continue reading…