Top MBA Recruiters: American Express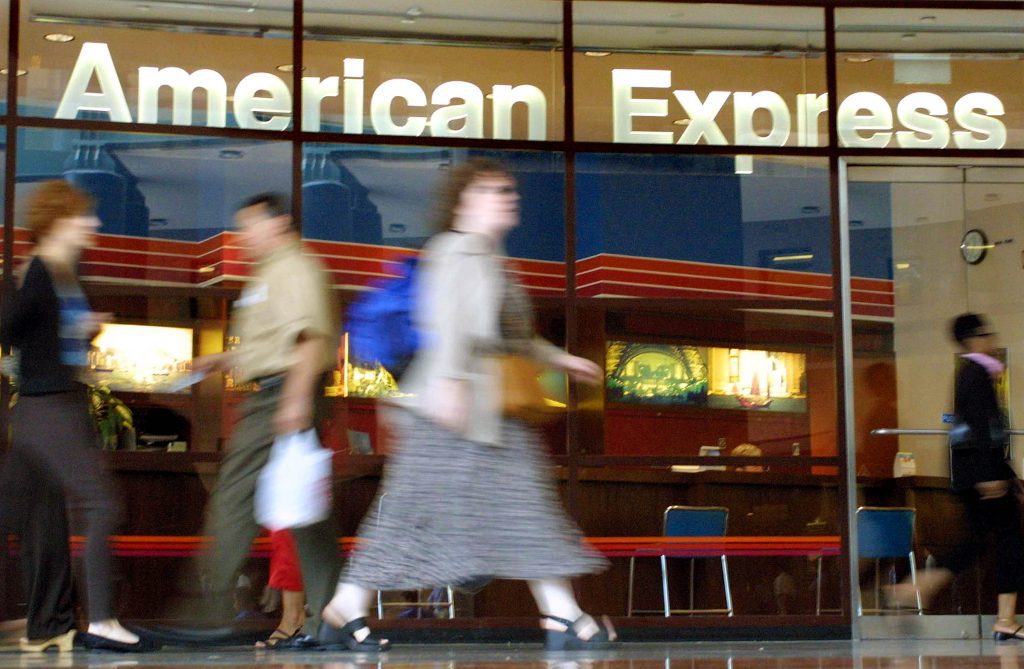 The fact that "Don't leave home without it," once American Express' omnipresent tagline, is now "Don't live life without it" speaks to its transformation. Its YouTube channel features content ranging from "Unlock the Money," showing the evolution of various startups, to "Epic Everyday," which offers crafty lifehacks like how to make smoothie ice cubes. Not just a credit company anymore, AMEX has billed itself an "engine of commerce."
Like many global financial services groups in 2019, AMEX has learned that to thrive, it must adapt to meet the many needs of the millennial consumer. This, along with its wide variety of job opportunities and a top global recruitment program, make it a great place to work for MBAs.
Why American Express?
With over 65,000 employees worldwide, American Express was ranked 13th by Fortune on its "100 Best Companies to Work For" list in 2019. One of its major attractions is the recent added focus on work life balance, and it now offers a whopping five months of family leave time for new parents. Other benefits include generous healthcare coverage which begins on day 1 of employment, wellness and prevention programs, and tuition assistance. American Express also offers a variety of virtual positions, along with a compressed work week.
The company also matches employee donations to nonprofits, offers a variety of volunteer opportunities, and prioritizes environmental sustainability efforts across all levels of employment. It has also earned 100 percent on the Human Rights Campaign's Corporate Equality Index for LGBTQ—inclusive workplace policies and practices. In addition, AMEX was voted the "Best Company for Diversity" by Black Enterprise in 2017 and one of the "Top Companies for Women in Tech" in the same year.
Phoenix, Salt Lake City, and Fort Lauderdale are listed as key cities for external hiring and internships, and the New York City headquarters is a top hiring location as well.
American Express Salaries
Glassdoor reports the typical American Express Analyst salary at $72,034. Managers make $101,000, while Senior Marketing Managers make $118,000. Top salaries are $149,000 for Marketing Directors and $196,000 for Vice Presidents.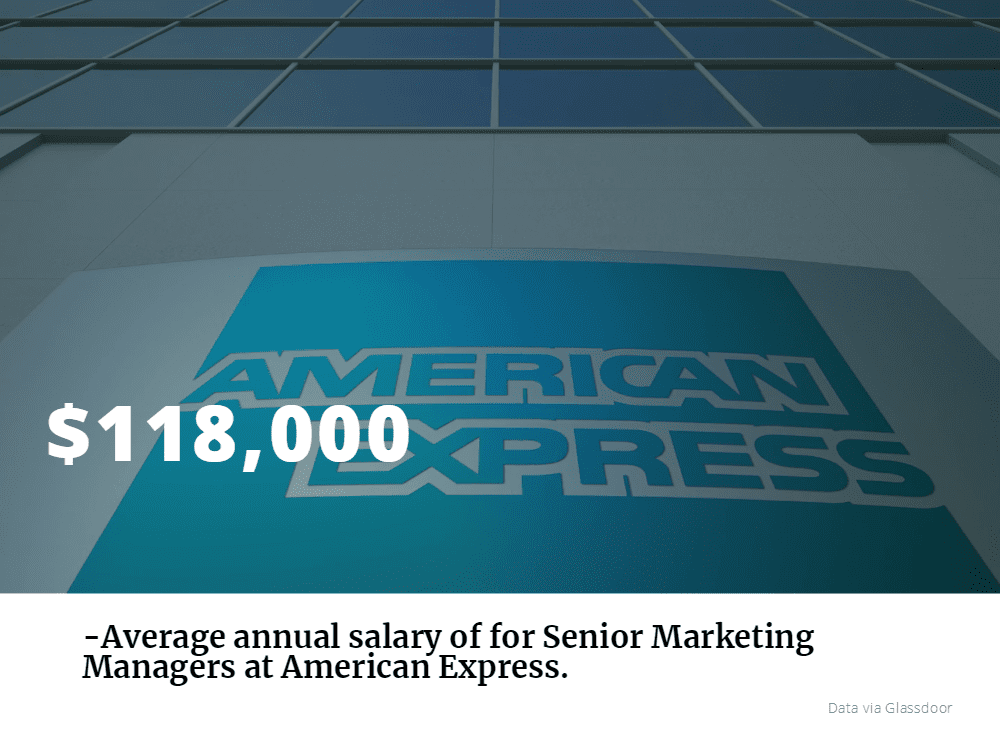 Starting an American Express Career
American Express' recruitment program is robust, and it hires MBA interns across all disciplines. According to one recruiter, "The culture and people at AMEX are what make it a great place to intern … [it's] an environment centered around collaboration." Interns can find opportunities in the following areas:
Consulting
Finance
Marketing
Operations
Human Resources
Risk and Governance
One former intern says, "Many of the casual coffee chats of my intern days have developed into true mentor-mentee relationships in my full-time career." The 12 week summer internship program is offered in New York, Phoenix, or Fort Lauderdale, and AMEX also offers 'talent communities' in which students and professionals can track available opportunities and find matches for their abilities. Having shifted in the past decade to a focus on digital commerce, AMEX seeks MBA graduates who are well versed in data analysis, no matter what position they seek.
Top recruiting schools for AMEX include the New York University Stern School of Business, Columbia Business School, the University of Michigan Stephen M. Ross School of Business, Cornell's SC Johnson School of Management, London Business School, IESE Business school in Barcelona, IIT Bombay, and IIM Ahmedabad. Roughly 250 interns and full-time hires are brought into the company each year, according to recent figures.
A final helpful piece of American Express career advice offered by a recruiter:
"It's your job to sell us on your passion. I also need to understand that you know what the job is. That might seem obvious, but a lot of people come in unprepared. I love questions from candidates that look to the future: 'What do my first 90 days look like?' 'What are the key things you'd like to help me to achieve?'"
About the Author