News Roundup – Pepperdine Professor Talks Nostalgia TV Trends on NPR, and More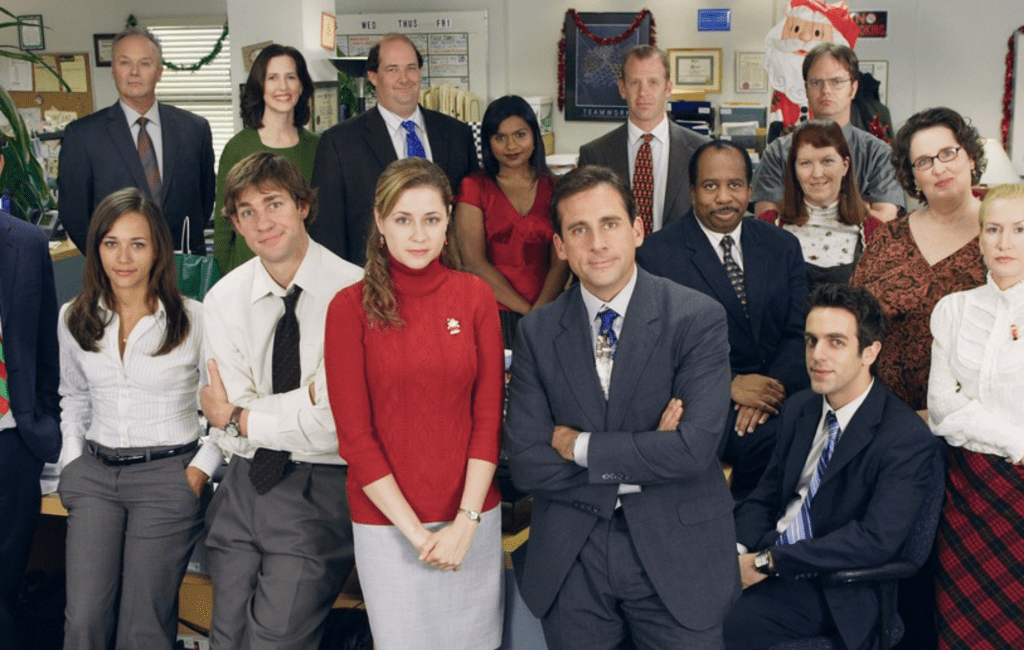 Let's take a look at some of the biggest stories from this week, including a Pepperdine professor discussing the allure of nostalgia TV, and more.
---
Dr. Cristel Antonia Russell, Professor of Marketing at Pepperdine Graziadio School of Management recently spoke on the power of nostalgia TV on the NPR podcast On Point.
Along with Eric Deggans, NPR's television critic, Dr. Russell discussed the phenomenon of the wide popularity of all things 1990s in current culture. A major topic of Russell's research is the reasons behind why people tend to consume and re-consume certain pieces of pop culture. Take Friends, for instance, the rights of which was recently purchased by TimeWarner Media for $125 million. There has been a massive resurgence in the last five years or so of Ross, Rachel and the gang's popularity.
Russell says, "Twenty-five years is a huge chunk of time to anyone. Nostalgia is a double-edged sword where a part of you wants to go back to these earlier times but a part of you is glad you are no longer an 18-year-old watching Friends. It allows people to reflect and realize how they have grown."
For more on Dr. Russell, read here, and to download the On Point podcast about the nostalgia TV revival, visit NPR or listen below.
---
Arizona State University's W. P. Carey School of Business, led by Dean Amy Hillman, reached an unprecedented fundraising goal this year.
A $25 million donation from the W. P. Carey Foundation kicked off the $50 million campaign, and overall the school raised $43.7 million in fiscal year 2018-19. Alumni and current students helped to round out the gifts, with 615 individual donations from them and other private supporters. In all, alumni gave an impressive $11.7 million.
Hillman says of the campaign, "Of course what we do at W. P. Carey is business, but I always practice that 'business is personal … What donors share with us, no matter the gift is about the people who are impacted through a scholarship, research, or career opportunity."
The gifts came at a welcome time, as the state of Arizona has reduced funding for higher education in recent years. The money from the campaign will help to improve student resources, enhance research, and fund scholarships. For more on Dean Hillman and the fundraising campaign, read here.
---
Nancy Qian, Professor of Managerial Economics & Decision Sciences at Northwestern University's Kellogg School of Management recently weighed in for an article in the Chicago Tribune on the massive pay gap in Hollywood for non-white writers and actors.
The most recent event that prompted this discussion was the departure of Adele Lim, one of the screenwriters for 'Crazy Rich Asians' from the film's sequel. Her white male counterpart was offered considerably more for his contribution to the sequel's script—nearly a million dollars, compared to Lim's offer of $110,000.
While a comment in The Hollywood Reporter claimed that Lim's offer was based solely upon her experience and past accomplishments, her supporters believe otherwise. Professor Qian says:
"The Warner Bros. response that they have a formula for determining pay seems like an excuse, since they can always build in more components to the formula to give it more flexibility, such as take into account expertise on the subject, the number of other people with similar expertise, the success of the last project, and the evaluation from co-workers."
"Every situation is different," she adds. "But it wouldn't be crazy to see this as Lim getting hit by two forces—on average, for the same level education and work experience, 1) women get paid less than men and 2) Asians in the U.S. get paid less than Caucasians. The question of why is subject to debate."
Read here for the full Chicago Tribune article.
---
NYU Stern alum Elizabeth Elting, founder of translation firm Transperfect, recently donated $5 million to the school with the goal of nurturing Stern's female entrepreneurs.
The gift, which is the largest ever from a woman entrepreneur in the school's history, will fund Elizabeth Elting Women's Leadership Fellowships for a total of forty female MBA students. Students who demonstrate both academic merit and the desire to build their own businesses will benefit from the fellowship.
"Starting my own business is the best and most rewarding decision I ever made for my life," Elting says. "It gave me the resources I needed to provide for my family and influence the world for the better. That's why I'm so excited to provide this gift to NYU Stern. This money will not only make Stern accessible to a greater number of ambitious young women eager to create their own futures, but will also help the best and brightest launch new enterprises and carry out visions that could transform the world."
You can read more on Elting and the fellowship here.
---
Bruce Avolio, Professor of Management at the University of Washington Foster School of Business, was recently named one of the globe's foremost thinkers on leadership and organizational development by The Leadership Quarterly.
The publication named Avolio the number one scholar in the world at forming networks in the field of leadership research, and second best in productivity and influence of his leadership studies.
Another industry publication, the Academy of Management Learning and Education, lists Avolio the third most influential author since its inception. Avolio's wide list of accomplishments include the 2013 Eminent Leadership Scholar Award from the Network of Leadership Scholars in the Academy of Management, the American Psychological Society, the American Psychological Association, and fellowships in the Academy of Management, and the Society for Industrial & Organizational Psychology.
Read more on Avolio and his research here.
About the Author