Post tagged "vanderbilt"
May 29, 2019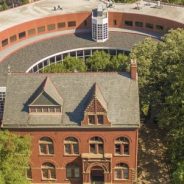 Hopeful applicants to the next full-time MBA class at the Vanderbilt Univeristy Owen Graduate School of Management have some new deadlines to remember.
New Vanderbilt MBA Deadlines
Round One
Application Deadline: Oct. 14, 2019
Interview Decision: Dec. 13, 2019
Decision Release: Jan 17, 2020
Round Two
Application Deadline: Jan 6, 2020
Interview Decision: March 27, 2020
Decision Release: April 20, 2020
Round Three
Application Deadline: April 6, 2020
Interview Decision: April 26, 2020
Decision Release: May 22, 2020
---
Learn more about the Vanderbilt Owen MBA program here.
Apr 29, 2019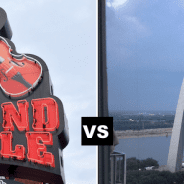 When you have two highly competitive and comparable MBA programs on your list, which one do you choose? You have to look at everything from location to rankings, ROI, and program offerings. It's how everything comes together that makes a program the best fit for you.
The good news is that our School v. School series is here to simplify your decision-making process with a point-by-point comparison of two stand-out programs: Vanderbilt University's Owen Graduate School of Management and Washington University's Olin Business School. We've collected everything you've always wanted to know about each program to see which is best for you. Continue reading…
Apr 5, 2019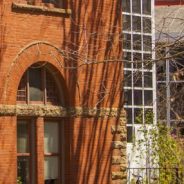 Let's take a look at some of the biggest stories from this week, including Net Impact Week's arrival at Vanderbilt, and new Johns Hopkins research on Instagram influencers.
---
Vanderbilt's Owen Graduate School of Management celebrated Net Impact Week with a series of events and initiatives in collaboration with the Turner Family Center for Social Ventures, a student-led organization that seeks to alleviate poverty via market based solutions.
Beginning in late March, the week's events included volunteer shifts at Tennessee's Second Harvest Food Bank, pledges for greater sustainability efforts, and lunch and learn sessions. Among the long and short term goals that students stated in their pledges were reduction in water usage, use of sustainable transportation around campus and beyond, and reducing their consumption of meat and other animal products.
The Social Enterprise Consulting Showcase served as one of the lunch and learn events. Two teams, comprised of an ethically produced fashion brand and an urban farming project, presented their plans to an audience of student peers, sustainable business leaders, and faculty members. The week culminated in a presentation from students who had recently traveled to Ethiopia and Guatemala to engage in social impact work with local communities.
Click here for more on Owen's Net Impact Week.
---
Itay Fainmesser, a professor of economics at Johns Hopkins' Carey Business School, recently published research on how online influencers maintain followers within the fiercely competitive world of social media.
Influencers, he observes, must balance their profiles with both original and paid content in order to maintain the loyalty of their followers. "Followers developed loyalty to influencers they considered authentic. Influencers had to find the right balance between paid and organic content, so they could be paid but not lose followers to competing influencers." Fainmesser further notes that the competition between influencers has tended to create higher quality recommendations for consumers.
Regulatory measures that had, since the 1960s, only applied to TV and radio, have only recently begun to address online platforms. According to the regulations, influencers, like those involved in the Fyre Festival debacle in 2017, must clearly reveal the portions of their content that are sponsored. In order to prevent consumers from simply moving on to a site with more organic content, the sponsored content must be appealing to viewers. Faimesser suggests in his research that improving search technology is the future of improved user experience.
"The solution," Fainmesser says, "is not to regulate influencers or marketers but to improve search technology to better match followers to influencers, whether they are sponsored or not."
For more on Fainmesser and for a link to his research, click here.
---
Sydney Finkelstein, Professor of Management at Tuck School of Business, and leader of its Executive Program, and best-selling author, has turned his attention to a new podcast.
The Sydcast will feature interviews with influential people—thinkers, entrepreneurs, and even local small business owners—who frequently have a connection to Dartmouth but may be 'under the radar.'
"I've made a living out of asking good questions—in the classroom and in my research," Finkelstein says, "so why not draw on that experience to create enjoyable content that can also give listeners new insights to business, careers, and how we live day to day?" He hopes to avoid the usual talking points of business leaders, such as management strategies or numbers, in favor of learning about his guests on a more personal and intimate level.
Finkelstein's approach, he says, is to not rely heavily on research, but to intuitively let the conversations unfold.
"I try to approach it in the same way as you might when you know someone well, when you can really talk." One of The Sydcast's first featured guests was Deb Shinnlinger, the owner of Dartmouth's mainstay coffee shop, Lucky's. Finkelstein considers President Obama and Michael Jordan among his dream guests.
To subscribe to The Sydcast on iTunes, click here.
---
Collaborative research between Columbia Business School and the London Business School reveals that women-led businesses are 63 percent less likely to receive venture capital funding than those led by men.
Assistant Professor of Business at Columbia, Jorge Guzman, and Aleksandra Kacperczyk, Associate Professor of Strategy and Entrepreneurship at LBS, examined choices made by entrepreneurs at the founding stages of their efforts, and by investors at the point of funding. The team found that the disparity often originates in the type of businesses founded by women. Guzman says:
"Our study changes the focus of the gender gap in VC financing by showing that most of the gap is [high] up in the pipeline … While efforts to help existing women entrepreneurs are important, two-thirds of the issue is that we do not even see the women become entrepreneurs in the first place or start companies with the right underlying characteristics for attracting VC financing."
The study focused on data in California and Massachusetts between 1995 and 2018. One of the conclusions Guzman and Kacperczyk drew was that female led businesses were often viewed by funders as 'non-starters. That is, the ventures were not viewed as profitable to potential investors. Another conclusion was that if women do manage to get funding, their businesses are often as successful as their male peers.
The team also found that multiple interventions must be made to breach the disparity, including better education and training at each end of the spectrum for both entrepreneurs and investors.
For a version of the study that will be published in the journal Research Policy, click here.
---
Pepperdine Graziadio's Spring 2019 Commencement Ceremony will take place on April 13 at 10:30 a.m. at the Firestone Fieldhouse on the Malibu campus.

Stasia Washington, MBA, '13, Senior Vice President and Managing Director at financial services firm First Foundation, will receive recognition as a Distinguished Alumnus. Washington has won numerous awards for her accomplishments, including the Outstanding Banker of the Year from the LA Urban Bankers group and the National STEM Top Woman of Color in Finance award. After receiving her MBA from Graziadio, she graduated from UCLA Anderson's Executive Leadership Institute.
At the First Foundation, Washington assists individuals, endowments, and non-profits with asset and portfolio management.
For more details on the upcoming Commencement events, click here.
Sep 1, 2017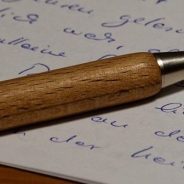 I'm busy, you're busy, your boss is most definitely busy. Indeed, publications ranging from Men's Health to the Atlantic, the Washington Post to Forbes are all reporting that "busyness" has become the new status symbol for our times. Which is part of what makes asking someone to write you a letter of recommendation for business school so daunting. Now, try telling that person that you actually need five different letters for five different schools. Oy vey.
As uncomfortable a spot as it puts applicants in—it's no better for recommenders. Even your most vociferous supporter is going to wonder what in the world she's gotten herself into when she realizes that helping you in your pursuit of acceptance to business school means taking time away from work or play or family or whatever else to labor over leadership assessment grids, each a little different from the one before, and write 10 slightly different answers to 10 slightly different questions. Here's hoping that your top-choice school doesn't happen to be the last one she gets around to…
Good news. The graduate management education industry recognizes the strain that letters of recommendation put on applicants and recommenders alike and has been wrestling with ways to make the process easier for everyone involved. To this end, the Graduate Management Admission Council (GMAC) established a committee made up of admissions representatives from dozens of leading business schools to brainstorm about ways to lessen the burden while still collecting the third-party assessments of candidates that are so critical to the MBA application process.
GMAC Pilots Common MBA Letter of Recommendation
As an outgrowth of that committee's work, GMAC last year piloted a common MBA letter of recommendation (LOR) that schools can choose to incorporate into their applications to reduce the burden placed on applicants and recommenders alike.
"The Common Letter of Recommendation (LOR) effort is intended to save you and recommenders valuable time by providing a single set of recommendation questions for each participating school," reads the GMAC website. "This allows your recommenders to use the same answers for multiple letter submissions, alleviating the workload of having to answer different questions for each school multiple times. You benefit because it makes the ask for several different letters to be written on your behalf much easier."
Cornell's Johnson Graduate School of Management, NYU Stern School of Business, and Michigan's Ross School of Business were among the first schools to pilot the Common LOR last year. In addition to a single set of open-ended essay questions, the pilot Common LOR also included a leadership assessment grid inviting recommenders to rate applicants on 16 "competencies and character traits" grouped into four main categories of achievement, influence, personal qualities and academic ability.
"At Johnson, we saw the Common LoR as a clear opportunity to improve the admissions process for candidates and their recommenders in a way that would also add value to our own assessment of applicants," Judi Byers, Johnson executive director of admissions & financial aid, told Clear Admit. "A thorough and consistent review is important to us and the grid provides a straightforward base of insights that can be assessed and compared reliably while the accompanying letter adds meaningful detail and context," she added.
Soojin Kwon, managing director of full-time MBA admissions and program at Ross, sees applicants and recommenders as the main beneficiaries of the Common LOR and is pleased that more schools are coming on board. "As more schools adopt it, applicants won't have to feel like they're burdening their recommender with completing multiple rec letters with different questions and ratings grids," she told Clear Admit. "This year, more than a dozen of the top 20 schools are using it."
Ross was also among the schools to first pilot the Common LOR last year, and Kwon served as part of the GMAC committee that helped craft it.
Common Questions Easy to Agree on, Common Leadership Grid Not
"What we found in using the Common LOR this year past year was that the questions gave us helpful insights into applicants, particularly on the important area of constructive feedback. The questions, however, were fairly similar to what we and other schools were using before, so it was easy for the AdCom to use it," she notes.
Those questions are as follow:
Please provide a brief description of your interaction with the applicant and, if applicable, the applicant's role in your organization. (50 words)
How does the performance of the applicant compare to that of other well-qualified individuals in similar roles? (E.g. what are the applicant's principal strengths?) (500 words)
Describe the most important piece of constructive feedback you have given the applicant. Please detail the circumstances and the applicant's response. (500 words)
Is there anything else we should know? (Optional)
"The rating grid was quite different from what we'd used in the past," Kwon continued. "It was also the most difficult part for the GMAC advisory group to develop and get agreement upon. The group worked this past year to revise and simplify the grid so that AdComs could get more meaningful insights from it."
This year, the 16 competencies and character traits from the original grid have been distilled to 12, with specific questions about analytical thinking and information seeking omitted. Johnson and Ross have both incorporated the revised leadership grid into the LOR distributed to applicants as part of their applications, as have most other schools that have this year decided to incorporate both the grid and open-ended essay question portions of the form. UT's McCombs School of Business and Rice University's Jones Graduate School of Business, notably, still seem to feature the earlier version of the leadership grid in their application, the one that calls on recommenders to assesses applicants on 16 competencies and traits.