The Best Time to Get Your MBA: Part 1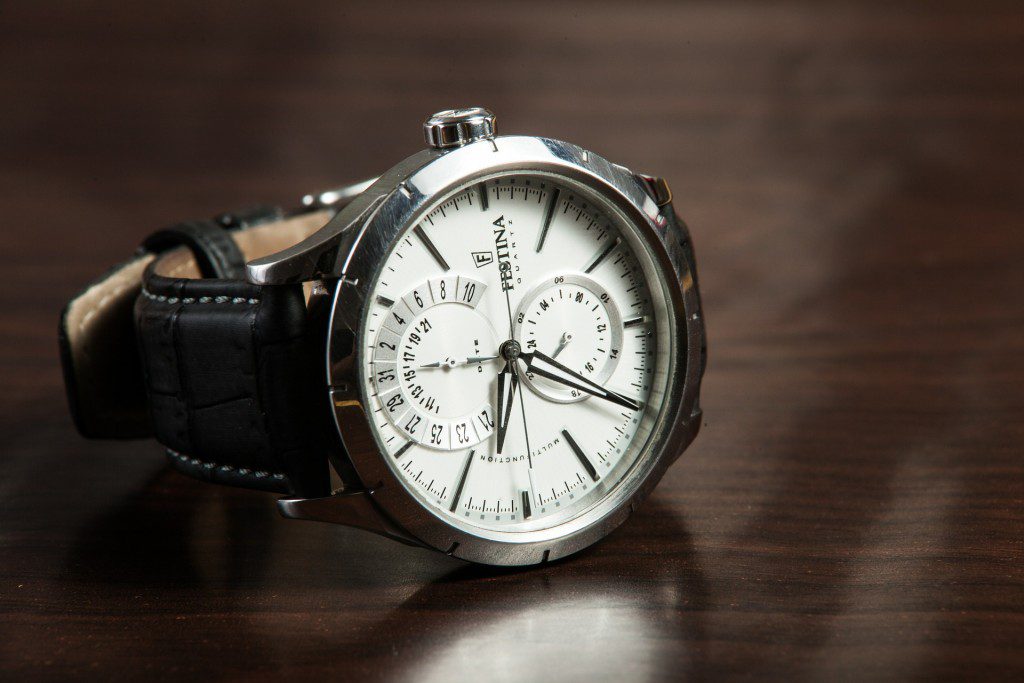 Deciding when to get your MBA can be a complicated process. It's like deciding when to have a kid or get married. You're never quite prepared and there's never a perfect time. However, when it comes to the best time to get your MBA, timing is tied intrinsically to your work experience. The right place in your career and skill set will make you not only a more valuable MBA candidate; it will give you a better return on your investment. This topic is so multi-faceted that we decided to break it into a two-blog series.
We spoke to two schools in the Seattle area to get their take on the best time for your MBA. First, we talked to Erin Town, the MBA Admissions Director from University of Washington's Foster School of Business. Next, we interviewed Jeffrey Millard, the Director of Masters Program Operations at Seattle University's Albers School of Business and Economics.
We wanted to discover if it was ever a good idea to attend an MBA program directly out of undergrad. For both Foster School and Albers School, it's a bad idea: "Because we are assessing both a candidate's ability to contribute to class discussions and their post-MBA employ-ability, we rarely accept a candidate straight from undergrad without post-college work experience," said Erin.
"The MBA program at Foster School is really designed to help students advance or change their careers as opposed to starting their careers. The average work experience for students in our Full-time program is around 5 or 6 years, and we are generally looking for at least two. We have found that students gain much more from the MBA when they have a clear understanding of their own professional strengths and weaknesses and a good sense of what they want to get out of the MBA. Hiring companies will also be expecting some prior work experience so we want to make sure that each student who enters our program will be a competitive job candidate when they graduate."
Jeffery at the Albers School said they also prefer at least two years of experience before applying. However, he did mention a couple of caveats.
"The first caveat is if the school you're applying to has an early career MBA. For example, we have one of those here at Albers School, and we call it our Bridge MBA. It's specifically for students who didn't get an undergraduate in business, and who don't have very much work experience. The second caveat is if someone desires an MBA program that is very theoretical and not practical. For example, if an individual decides to use their MBA as a stepping-stone to get their Ph.D. in business."
As for students who have been out of their undergraduate studies for a while, work experience gets a little trickier to quantify. "There really is no magic number when it comes to work experience, so generally, we are focusing on quality over quantity," said Erin.
"As an example, a candidate may have a large quantity of work experience, but their path has lacked direction, and they have shown very little progression, which can be a big concern. Another potential weakness related to background would be frequent or lengthy gaps in work experience that can't be explained. This is why we recommend submitting a very thorough resume. At Foster School, we don't mind if your resume goes onto two or even three pages, and we encourage you to include experiences beyond what you might initially think of as 'relevant' work experience. This means including volunteer work, internships, part-time jobs that you held in college, international travel, etc. This offers us a clearer picture of your background and can help us to assess your readiness for the MBA."
For Jeffery and Albers School, he also agrees that work experience is tricky. "It's extremely hard to quantify work experience," he said. "Everyone is going to have different work experience. What we like to see is progressive responsibility over time." He prefers to look at work experience in a different way and to encourage potential applicants to look for certain milestones as indicators that an MBA might be a good idea. Jeffery continued:
"Most people realize when they're starting to stagnate in their job. If an applicant wants to increase their marketability, that's a great time to go back for an MBA. One of the main things we see at Albers School are applicants that have reached the pinnacle of what they can do in their position and, in order to advance to the next level, they need a new or revised skillset. Another common applicant is someone who is in industry X and they want to jump to industry Y. An example I always use is making a table in Word. I count all those boxes, and if I miscount, then I have to redo it. I'm sure there's an easier way but I just haven't learned it. That's an allegory for what the MBA does. It doesn't give you experience but it teaches you how to use your experience in a more efficient way."
Unfortunately, there's no formula for the best time to get your MBA, but hopefully this article has helped you narrow down your timing a little more. And, don't forget to check out part two in the series. Also, take a look at the Foster School and Albers School MBA programs for more insight.
About the Author