8 MBA Billionaires

The true value of an MBA degree may be priceless, but for some graduates, the value can be measured in ten figures.
With benefits beyond a simple, textbook education- from expansive networking opportunities to opportunities for risk-free but real-world practice- there's good reason to make your first investment in an education, even if it means putting aside dreams of luxury for a couple more years.
Earning an MBA has meant success for these eight billionaires and with millions of those dollars invested back into education and community, it has meant even more.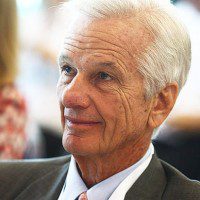 An MBA graduate of the Harvard Business School, Jorge Paulo Lemann is currently #19 on Forbes' 2016 list of world billionaires, and the number one richest man in Brazil. Even at age 76, Lemann still witnesses a constant growth in capital, moving up seven places on the list since his ranking of #26 last year.
Lemann made his fortune due to a stake in the world's largest brewer, Anheuser-Busch InBev, which he owns alongside fellow billionaires Carlos Alberto Sicupira and Marcel Herrmann Telles as part of 3G Capital. Lemann, Sicupira and Telles are long time partners, originally founding the Brazillian investment banking firm Banco Garantia in 1971. Despite a devastating market crash that year, Lemann was nonetheless able to build Garantia into one of the country's top firms. In 1998, Banco Garantia was sold to the Credit Suisse First Boston for $675 million.
After solidifying his role as a "king" of beer through the mergers of the Brazilian AmBev with Belgium's Interbrew, and later purchase of the American Anheuser-Busch, 3G Capital began to make several acquisitions which pair perfectly with beer: Burger King, H.J. Heinz, and Kraft Foods.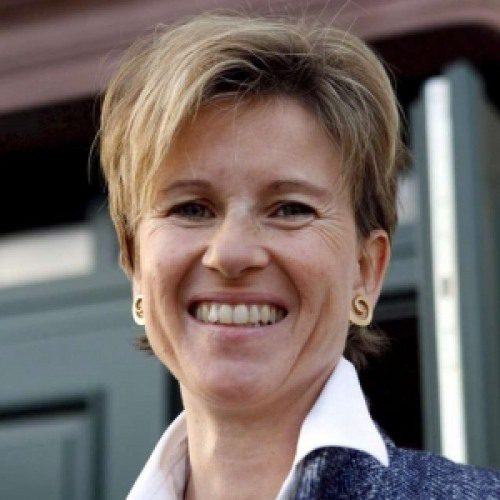 Susanne Klatten may rank at #38 on Forbes 2016 list of billionaires, but she also holds the title of richest woman in Germany with a net worth of $19.8 billion. Her fortune is largely thanks to an inherited interest in automaker BMW, in which she now owns an almost 50% stake together with her brother, Stefan Quandt. Her mother, Johanna Quandt, who ranked ninth on Forbes' 2015 list of richest women in the world, passed away in 2015.
Klatten's accomplishments are more than just the result of inheritance, however: an MBA graduate of the International Institute for Management and Development in Switzerland, Klatten is responsible for shaping Wesel-based Altana AG into a world-class pharmaceutical corporation. Today, Altana AG nets roughly $2 billion in sales each year, 85% from foreign customers. Since the company's privatization, Klatten owns 100% and serves as co-Deputy Chairperson of the Supervisory Board. Klatten holds additional stakes in energy and geological companies such as Nordex AG, Geohumus and SGL Group, where she has served as Chairperson of the Supervisory Board since 2013.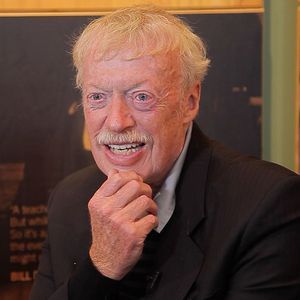 A graduate of the MBA program at the Stanford Graduate School of Business, Philip Knight has worked his way from university track star to #24 on Forbes' 2016 World Billionaire Ranking, and the 16th richest in the United States. Now 78, Knight began his career at the University of Oregon before pursuing his MBA at Stanford.
After graduation, Knight traveled the world, during which experience he forged important connections with Japanese shoe suppliers. Together with track coach Bill Bowerman, Knight put up $500 to begin Blue Ribbon Sports, which later changed its name in 1978 to Nike.
With a net worth today of $25.7 billion, Philip Knight announced last year that, after fifty-one years, he will be stepping down as Nike's chairman. "For me, Nike has always been more than just a company — it has been my life's passion," said Knight. Giving back to his alma mater, Knight this year pledged a $400 million cash gift for a graduate fellowship program at Stanford.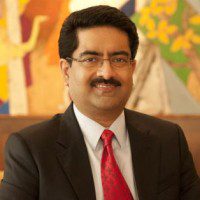 Kumar Mangalam Birla is a graduate of the London Business School's MBA program and, with a net worth of $6.9 in 2016, the #196 richest billionaire on Forbes' 2016 list. Birla has chaired the Aditya Birla Group, a company named for his late father which has generated more than $41 billion in revenues, for more than twenty years. He is currently the eighth richest man in India.
Despite some challenges throughout the last year- including an 88% drop in net profits for aluminum company Hindalco – Birla's success is unyielding. In February, his cement unit UltraTech acquired the rival Jaypee Group for $2.4 billion and in October, the group's retail arm branched into e-commerce with online fashion portal abof.com. Although his acquisitions have provided Birla with spectacular profits, his work has also spread into philanthropic ventures with the recent launch of the nonprofit Aadyam, which supports theatre.
About the Author