The Newest MBA Jobs in London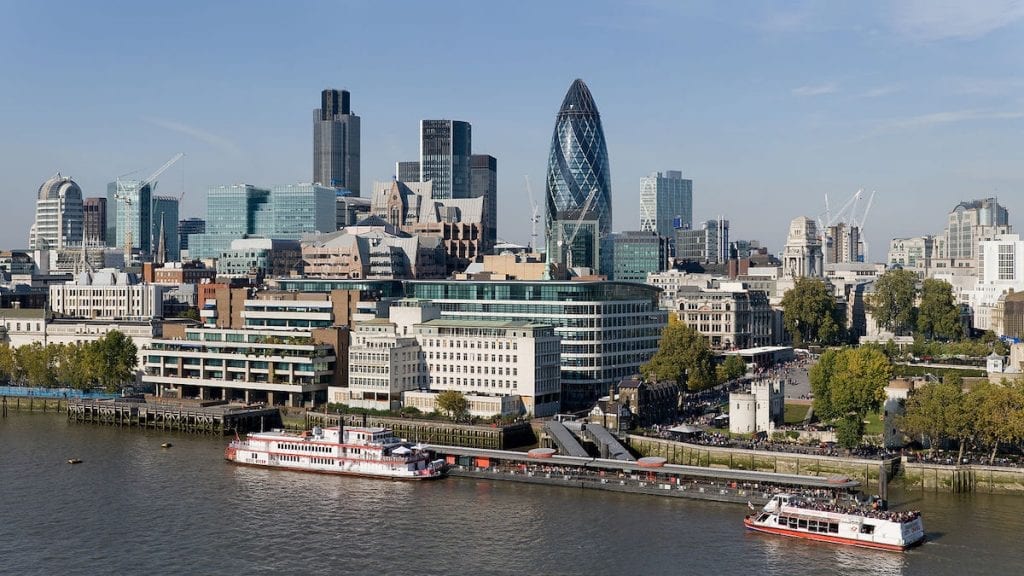 While many MBA graduates from U.S. schools opt to pursue careers close to home, there are many who wish to take their skills abroad.
This week's list of jobs sheds some light on London, a global financial hub and cosmopolitan city that has long been an ideal setting to start one's professional journey in Europe. MBA graduates with international aspirations would do well to continue reading about some of the newest London finance careers.
Consultant — Bain and Co.
With 58 offices in 37 countries, Bain and Co. is a global consulting firm that works closely with clients to deliver the results they deserve. The company is considered to be one of the best places to work, having won Glassdoor's "Best Places to Work" award four non-consecutive years (2012, 2014, 2017, 2019).
Bain is currently hiring Consultants for its London office. In this position, the new hire will lead a small team. Together with said team members, this person will work closely with clients both in the United Kingdom and throughout the European continent. The position requires at least five years of previous relevant experience, and an MBA is required.
Key responsibilities include:
Researching the client's organization and industry
Identifying issues, developing hypotheses, and executing analyses
Creating a plan of implementation and managing its execution
More positions can be found at the Bain website.
EII EMEA Product – Thematic Segment – Associate/Vice President — BlackRock
BlackRock is a global investment management firm based in New York City. Originally founded in 1988, it is now the world's largest asset manager with $6.84 trillion in assets under management.
BlackRock is hiring an Associate/Vice President for its London office. The person hired to this position will work as a member of the ETF and Index Investing Product Team, which is responsible for product management, new product innovation, and commercialization of the iShares UCITS ETF range. The new hire is responsible for helping the company position itself as a market leader and strong partner to its clients. The position requires at least five years of relevant prior experience, and an MBA is preferred.
Key responsibilities include:
Creating and coordinating investment insights around thematic investing
Coordinating internal training for global sales teams
Overseeing launch of new products
More career opportunities can be found at the BlackRock website.
Sales Lead UKI – Procurement Services — IBM
International Business Machines, better known as IBM, is a juggernaut in the technological world. IBM is obviously well known for its mainframes and numerous contributions to our modern world (e.g., ATM, magnetic stripe card, hard disk drives), you might also be acquainted with the company's more recent work with cloud computing and artificial intelligence, exemplified by Watson.
IBM is hiring a Sales Lead for its office in London. The person hired for this position will work to increase IBM's presence in the United Kingdom and Ireland by gaining new clients and growing and developing a sales pipeline. This position requires candidates to have a history in either procurement or a service environment as well as experience of delivery in a consultancy or shared services environment. This position requires candidates to possess an MBA.
Key responsibilities include:
Developing and maintaining working relationships with sectors through cluster leaders and account partners
Managing the development of the sales opportunity pipeline
Developing innovative commercial models
There are more opportunities posted at the IBM website.
Engagement Manager — McKinsey and Company
McKinsey is well known as a power player in the consulting world. Initially founded as a small operation in 1926, the company has since expanded to 127 offices with a global staff of over 27,000. While the company maintains a tight grip on its PR, McKinsey's effects are felt throughout the marketplace.
McKinsey is hiring an Engagement Manager to work out of its London office. The person hired for this position will lead a team of three to five consultants with the aim to help clients achieve new highs. The new hire will work on-site and is responsible for the overall project and its outcome. This position requires relevant prior experience, and an MBA is required.
Key responsibilities include:
Designing and implementing business performance approaches
Working closely with clients to ensure positive, sustainable results
Gathering and analyzing information
The McKinsey website has listings for more positions, both in London and elsewhere.
About the Author