Top 5 MBA Destinations: The Top Hiring Companies in Manchester, UK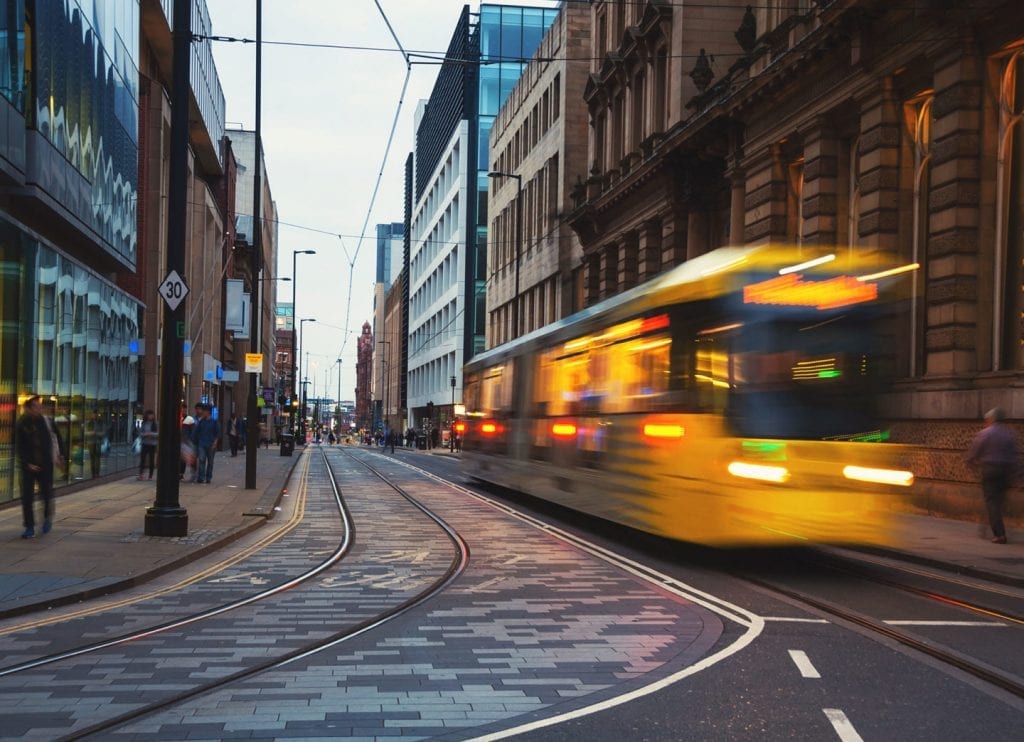 With a rich history dating back thousands of year, the Northern UK city of Manchester is known for its industrial heritage, textile industry, literature, the Trade Union movement, women's suffrage, and, of course, Morrissey.
Manchester has much to offer residents in the way of entertainment: beloved sports teams, a bustling bar and club scene, and a multitude of museums celebrating the history and culture of this great city. In addition, several major companies also make their homes in Manchester and are hiring business school talent to fill their ranks.
Here is our list of the top five Manchester career destinations for business school graduates.
Hilti Corporation
Hilti Corporation or Hilti Group is a multinational company that develops, manufactures, and markets products for construction, building maintenance, energy and manufacturing industries.
In 2019, Hilti Group was ranked 35th on the Times "Top 100 Best Companies to Work For in the United Kingdom," and has been on this Top 100 listing for the past 13 years.
Hilti offers employees internal career advancement, competitive salary and above-average bonuses, 6 percent employer pension contributions, 33 days' holiday, PTO leave to work on charitable projects, and flexible work arrangements after six months.
Salaries for positions relevant to MBAs such as Finance Analysts and Sales Leadership positions range from £42-79,000. According to Glassdoor, Hilti Group reviews indicate employee satisfaction of 4.3 out of 5 stars for company culture & values and work/life balance.
Barclays
Founded in London in 1690, Barclays is a multinational company providing personal banking, corporate banking, wealth management, and investment banking services. Barclays is considered to be one of the most powerful transnational corporations in the world in terms of ownership and has a large influence on markets and global economic stability.
Barclays has 1,600 branches in the United Kingdom, and 4,750 branches in 55 countries. In 2018, Barclays revenue exceeded £21.136 billion.
According to Glassdoor, an average annual base salary for Business Analysts is £43,219, and £50,828 for Senior Business Analysts. Reviews indicate employee satisfaction with 76 percent recommending employment at Barclays to a friend and 82 percent approval of the CEO.
Benefits at Barclays are tailored to a worker's specific needs. Employees can access a pension/retirement fund and discretionary annual bonuses, private health care, share plans, and childcare vouchers.
Deloitte
Founded in 1845, Deloitte provides audit, tax, consulting, enterprise risk and financial advisory services worldwide. In 2017, Deloitte was ranked 31st Best Places to Work by Glassdoor.
According to Glassdoor, average base salaries for Analysts at Deloitte is £34,619 and Senior Consultant base salaries average £55,221. Management positions at Deloitte have salary ranges between £52-81,000.
Deloitte's North Western offices (Manchester and Liverpool,) are home to 700 workers and provide a notable impact on the regional economy.
KPMG
KPMG, part of the Big Four accounting organizations, offers financial audit, tax, and advisory services. In 2017, KPMG was ranked 29th on Fortune's list of "Best Companies" to work for and was additionally listed as one of the UK's top 25 companies to work for.
KPMG is actively hiring in Manchester, offering competitive benefits and salaries. According to Glassdoor, Management position salaries range from £54-80,000 and Senior Management salaries range from £73-115,000. Benefits include excellent health insurance and a car allowance.
Royal Bank of Scotland
The Royal Bank of Scotland, founded in 1727, has over 700 branches in the UK, and offers personal and commercial banking as well as insurance services.
Employee satisfaction reviews gave Royal Bank of Scotland 3.7 out of 5 star overall rating and approval of the CEO at 89 percent.
Project Management positions offer base salaries of £65,952 and Director-level positions base salaries begin at £130,844.
Royal Bank of Scotland offers internships in finance, data and analytics, auditing and risk to name a few. Additionally, RBS has an apprenticeship program that can provide a great starting point, opening doors to full-time employment at Royal Bank of Scotland.
About the Author