The Newest Tech Jobs Perfect for Business School Grads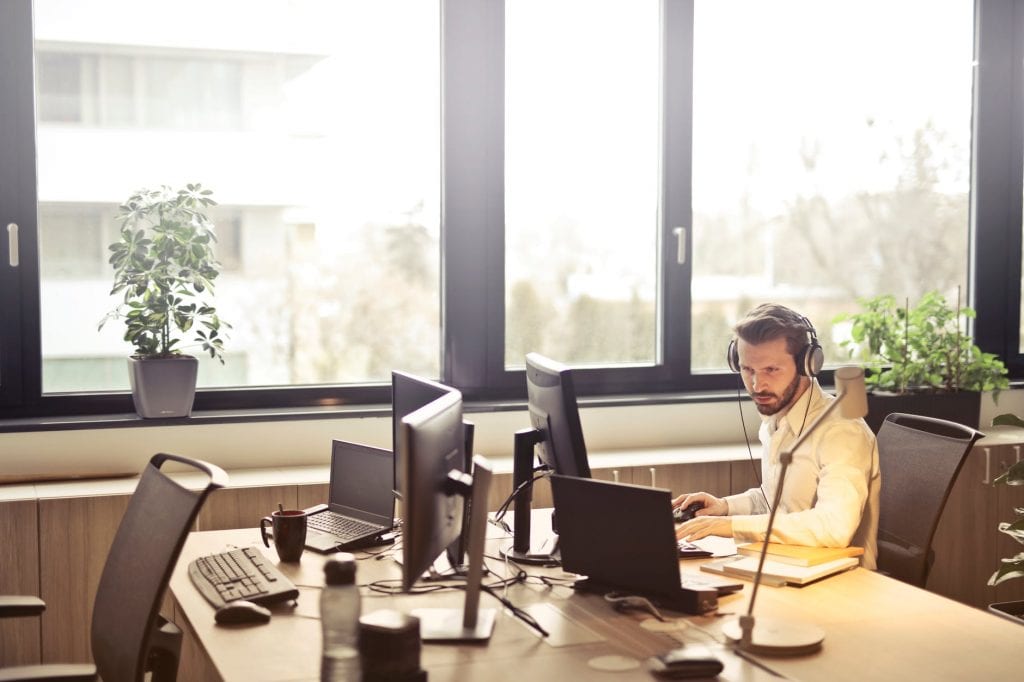 As tech companies grow, they need talented people who can help them negotiate the transition from the two-guys-in-a-garage stage to the phase with the sprawling office parks and C-Span depositions. For these ever-changing needs, MBA candidates can be a perfect fit for the newest tech jobs.
With their training and abilities, they can help these companies not only grow into mature, stable companies, they can help them continue to be major players for many years to come. The four jobs listed this week are from companies that are already large in their tech spheres; they just need the right talent to help them continue on.
Senior Financial Analyst — Slack
Depending on your workplace, you may or may not already be familiar with Slack. For those who are not, Slack is a platform that allows employees to share documents and messages with relative ease. Although it started in 2013, the company rapidly ascended, gaining a million daily users by late 2015.
Slack is looking for a Senior Financial Analyst who will work from the company's San Francisco office. The person hired for this position will work with the Corporate Finance team, ensuring the company's rapid growth. Given that this is a smaller team, the person hired will be able to make an immediate impact and start creating a path for future advancement. The position requires at least four years of FP&A experience, and an MBA is preferred.
Key responsibilities include:
Driving the company's revenue forecast
Providing a point of view on the company's financial outlook
Driving the development of financial modeling
More positions and information can be found on the Slack website.
Associate, Studio FP&A – Post Production & Content Creative Operations — Netflix
There are few people left who do not know what Netflix is by this point. Whether they subscribe to it themselves, use their parents' password (we won't tell), or watch it with friends, the company's name has become synonymous with streaming media. Many of the best shows and movies in recent weekss have been Netflix projects, such as The Irishman and Marriage Story and the strong third season of The Crown.
Netflix is hiring an Associate to work in its Los Angeles office. The person hired to this position will be joining the Studio Financial Planning & Analysis team, providing support to the Post Production and Content Creative Operations teams. He or she will be primarily responsible for financial planning and ad hoc analysis for the studio to support strategic decision-making. Candidates for this position should have at least five years of relevant prior experience. In addition, ideal candidates will possess an MBA.
---
---
Key responsibilities include:
Managing P&L and cash forecast activities
Preparing finance and guidance updates for studio leadership and Corporate FP&A team
Recruiting and developing a team of analysts/associates
The Netflix website provides more information on this and other positions located both domestically and internationally.
Industry Analyst — Hewlett-Packard
When we think of the Silicon Valley startup, the image that I described in the beginning comes to mind: two guys in a garage with an idea and some technical chops landing on a goldmine. This became an archetype of Silicon Valley thanks to Bill Hewlett and David Packard. In a garage in Palo Alto, which you can still visit if you so wish, Hewlett and Packard started their business in 1938. In the years following, the company's name became synonymous with personal computers and printers. To this day, you can still find the company's laser printers and laptops in businesses around the world.
Hewlett-Packard is hiring an Industry Analyst to work in either Vancouver, Washington, or Palo Alto, California. The person hired to this position joins the Market Analysis and Planning team, which resides in the company's Corporate Strategy Office. He or she will be expected to provide marketing forecasting and scenario analyses in support of business unit and/or corporate strategy initiatives. Candidates for this position should have at least five years of experience with forecasting and two years of experience as a hardware industry analyst. In addition, candidates must have an MBA.
Key responsibilities include:
Researching fundamental drivers of markets
Creating a driver surveillance dashboard for each market
Maintaining bottom-up and top-down models for each market
More positions can be found at the HP website.          
Program Manager, Business Planning and Operations — Facebook
Although it was started as a way to find people on a college campus, Facebook has evolved to be much more than that. The company is the major provider of social media content, owning Facebook as well as Instagram and WhatsApp. The company is also large in the digital advertising sphere, generating considerable revenues from this stream.
Facebook is hiring a Program Manager to work in its Austin, Menlo Park, and San Francisco offices. The people hired for these positions will join the company's Business Planning and Operations team. They will have a day-to-day focus on providing analytical, strategic, and operational support for the company's Small Business Group organization, which aids sales leadership. Candidates for this position must have at least two years of relevant experience and possess an MBA.
Key responsibilities include:
Partnering with finance and sales leadership to create resource plans and investment cases
Identifying business opportunities
Performing ad hoc analyses for leadership
More opportunities can be found on the Facebook website.
About the Author