Top MBA Recruiters: Slack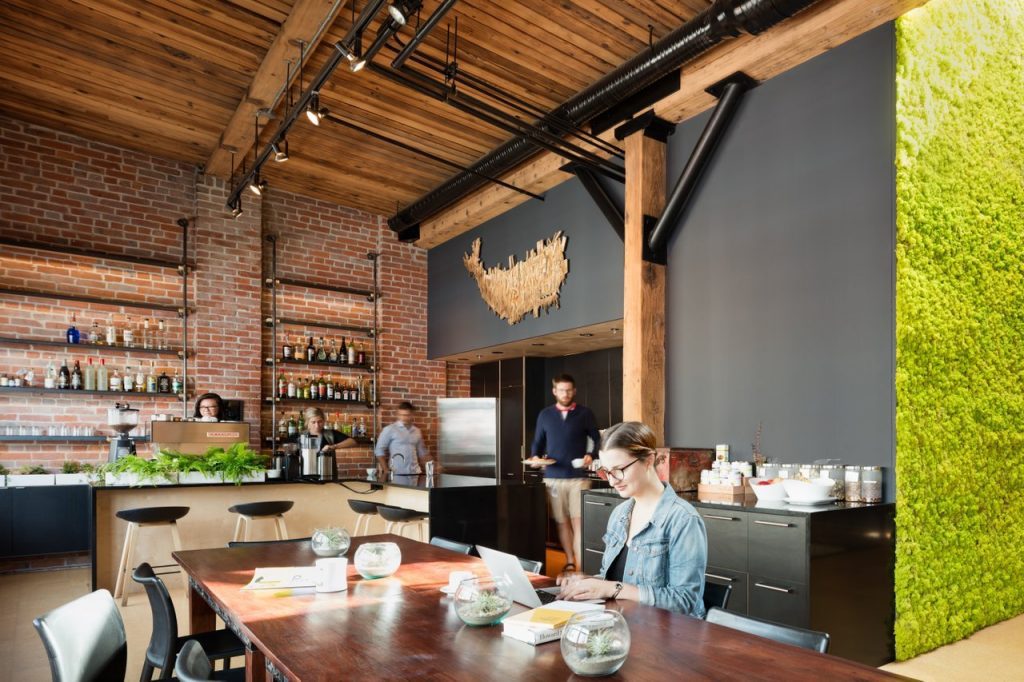 In a job landscape continually dominated by newer tech companies, many MBAs have chosen a tech-focused specialty in their future career plans. Among the companies with the greatest need for MBA talent are those that are in growth stages. Founders of startups or early stage ventures are not always certain of how to manage the finer points of finance, marketing, project management, and accounting. As they grow, so does their need for strong MBA candidates to attend to these details.
Tech companies specializing in cloud-based collaboration software are always on the hunt for new talent. Slack, Inc., for example, is a leader in a growing field of these communication tools, and its popularity is soaring. Here is a look at how and why a Slack career might be a wise front-runner on your job wish list.
The History of Slack, Inc.
Founded in 2013, Slack is still a relatively young company. Its recent acquisition of the assets of Atlassian's enterprise communication tools in 2018 speak to its prevalence. With Slack, employees can chat with one another and form discussions around topics and groups, all with the goal of making connection with your peers easier and more direct. All chats are searchable which makes for a dynamic storage system for companies of all sizes.
Seeking a Slack Internship?

On its University Recruitment site, Slack boasts that joining "fosters curiosity and celebrates creativity in an effort to help everyone—here at Slack and around the world—do their best work," (which incidentally is one of the company's motto's.) By assigning interns to project teams that tackle real assignments, Slack prepares future employees for life at the company. Internships take place over a 12 or 16-week session during the summer or fall, with application deadlines in May and August. If an application is accepted, Slack offers a phone or video interview along with a take-home assignment before coming to a decision.
Each intern is guided by a mentor, and can connect with executives and team leaders on a daily basis. Outside of the office responsibilities, Slack offers interns volunteer opportunities and networking as you build your resume. Currently, Slack's San Francisco headquarters is seeking a Sales Strategy Intern. Ideally, candidates for the position will possess several years of prior management consulting experience, and will receive their MBA in 2020.
Applying for a Slack Career

One of Slack's greatest assets is its diversity. According to a recent article in The Atlantic, "Slack has been outperforming other Silicon Valley companies, [in diversity of its workforce]. At Google, Facebook, and Microsoft, women hold between 19 percent and 28 percent of leadership positions … At Slack, women make up 31 percent of leaders and hold 34 percent of technical roles. Also … percentages of underrepresented minorities … are, in some cases, triple that of peer companies."
This alone makes a Slack career appealing, but additional benefits are numerous. The company gives each employee $500 a year toward personal development, and $2000 annually toward professional development. One hundred percenter of health care expenses are covered for employees and their families, and $150 per month reimbursement for fitness/wellness memberships. Slack gives its workers "generous parental and new child bonding leave".
Massage therapy, catered lunch and breakfast, game nights, and a 'meeting-light' culture round out the list of the company's appealing perks.
Currently, there are close to 200 open positions at Slack both in the U.S. and abroad. Here is a look at just a few.
Business Intelligence – Marketing and Business Intelligence – Product
Data Scientists for Lifecycle and Product
Corporate Development Manager
Business Development Manager – Platform
Various Accountancy Positions
Business Intelligence Analyst, Product
Sales Operations, Deal Strategy Lead
Senior Systems Analyst
Sales Operations, Senior Commissions Analyst
In Tokyo, Slack is seeking a Partner Manager, Systems Integrator Alliances along with a Head of Enterprise Marketing. In London, there is an open position for a Senior Analyst Relations Manager, and the Dublin office is in search of Accountant, along with a Customer Experience Specialist.
Slack Career Salaries
According to data gathered by Paysa, Slack's San Francisco office pays an average of $183,997 per year. This falls within a range of $126,305  to $222,941. A breakdown of the average is as follows: $132,038 base salary; $34,566 in equity; $17,392 annual bonus, and a $9,641 signing bonus. For specific positions more in-line with MBA talent, a senior marketing manager earns an average base salary of $108,000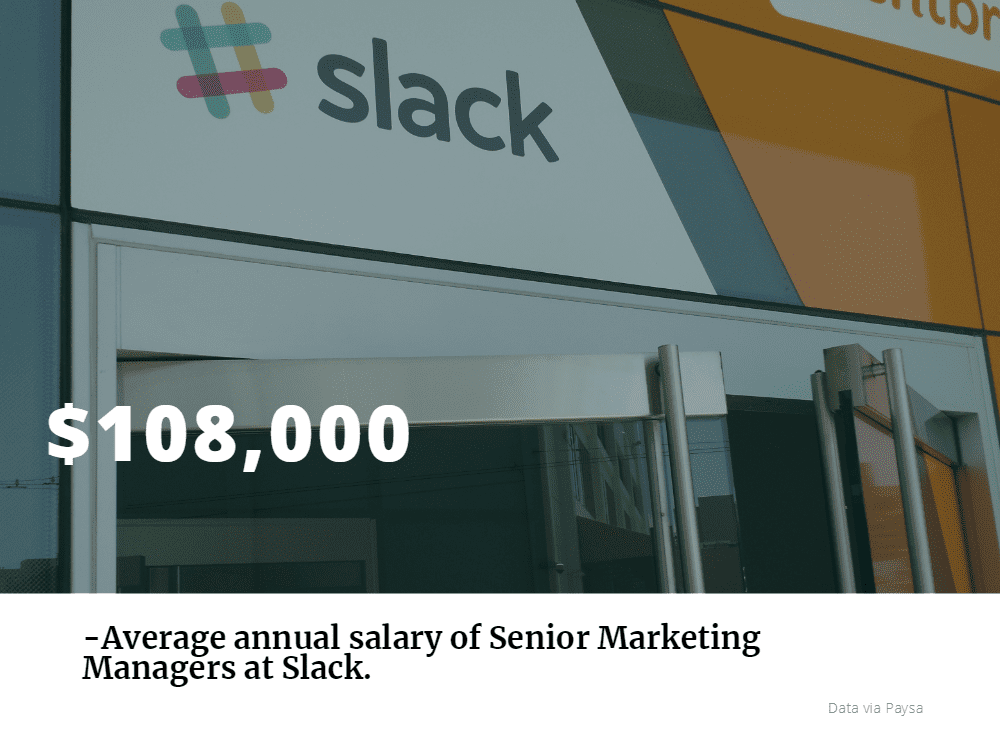 For a full listing of Slack's current open positions along with application instructions, visit the careers site.
About the Author