Top Business Schools in California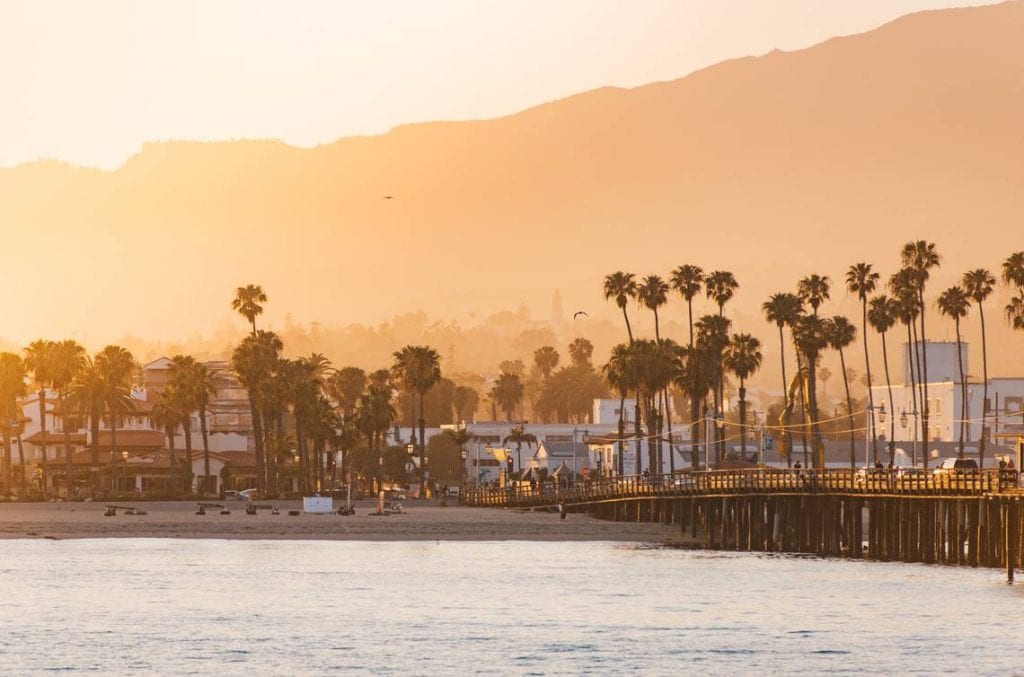 If you are searching for the top business schools in California, look no further. MetroMBA has provided a list of the best graduate business programs that prospective applicants should consider. San Francisco, Los Angeles and San Diego offer diverse industry opportunities for someone attempting to re-locate, researching or expanding their career opportunities or developing their entrepreneurial skill-set to become the next Silicon Valley start-up. You can also utilize the MetroMBA Program Search Tool if you are looking to compare these schools and programs side-by-side, sorting by categories that include tuition , whether or not the GMAT/GRE is required and more.
---
This article is sponsored by our partner Santa Clara University: Santa Clara University's Leavey School of Business offers one of the nation's best graduate business programs and is ranked No. 11 Executive MBA by U.S News & World Report, No. 25 Evening MBA by US News & World Report,  #10 MBA Speciality in Finance , #20 MBA Specialty in Entrepreneurship according to U.S. News & World Report and No. 25 ranked Online MBA by The Princeton Review. Click here to learn more.
---
Stanford Graduate School of Business
The Stanford School of Business is routinely atop many major rankings lists and is known as one of the elite MBA programs in the world.  The school is situated just off El Camino Real, on the eastern side of Stanford University's campus in Palo Alto, California.  Stanford's MBA program is known for its small size, which creates an intimate academic setting. Due in part to its close proximity to Silicon Valley, the school is also well recognized for its strengths in entrepreneurship and the technology industry. Stanford University enrolls around 800 students in its MBA program at a given time. Most recently, 419 students enrolled in the Class of 2020. The one important factor to consider is that Stanford only offers a full-time, two-year residential MBA program.  If you are not ready to drop everything to attend a full-time MBA program, this school might not make your list.
UC Berkeley – Haas School of Business
The Haas School of Business also routinely ranks among the top business schools in the world. However, if you are looking for a prestigious MBA program and do not want to drop everything to attend a full-time program, the Haas School of Business also has a top-ranked part-time program to consider.  The accredited, rigorous, three-year Berkeley Haas part-time MBA program, also known as the Evening & Weekend MBA, is specifically designed to support working professionals by providing the opportunity to earn a graduate business degree on a part-time basis while accelerating their careers. While most students finish the program in three years, it can be completed in as little as 2.5 years.
University of California Los Angeles – Anderson School of Management
The Anderson School of Business falls within the top 20 in most business school rankings. Their last full-time MBA class saw roughly 76 percent of their graduates securing job offers before graduation, while that number increased to 90 percent three months after graduation.  Another strength for the Anderson School of Management is their highly-touted part-time MBA ranking, which is consistently a top 5 ranked program. UCLA alumni are heavily integrated in many industries throughout Los Angeles, making their part-time MBA program a highly sought out program for students not looking to sacrifice their ability to earn an income for a full-time program.
University of Southern California- Marshall School of Business
Like the Anderson School of Management, the Marshall School of Business is consistently a top 20 business school globally. Southern California is an ideal destination for full-time students who are looking to re-locate to the west coast.  In addition, an estimated 93.6 percent of USC Marshall 2018 grads were employed within three months of graduation, earning an average starting salary of $122,634. The average signing bonus, for graduates that earned one, was $33,065. 
Another strength the Marshall School of Business has as a business school, is their top-ranked online MBA program.  A defining element of the Marshall Online MBA is its use of a full range of technological learning tools to create an engaging online learning experience and provide students with practical skills, such as virtual collaboration, that apply to today's global, digitally-driven business environments.
Live online class meetings take place two to three times per week, on any day of the week, and last between one and two hours. The schedule accommodates working professionals and varies each semester.
San Diego State University – Fowler College of Business Administration
Although the San Diego State business school does not have a top 25 ranked MBA in the major publication rankings, they do have a strong MBA in Sport Management.  The San Diego State University Sports Management MBA program is generally completed in 18 months. Students spend the first year completing academic coursework, and then they work on a six-month consulting project. Additionally, it is the only Sports MBA in California fully accredited by the AACSB International (Association to Advance Collegiate Schools of Business).
Pepperdine University – Graziado Business School
If you are a veteran and considering an MBA program, one of the top business schools to immediately research is the Pepperdine Business School.  Their MBA focuses on serving veterans by being a Yellow Ribbon Program. The Yellow Ribbon GI Education Enhancement Program (Yellow Ribbon Program) allows institutions of higher learning to enter into a voluntary agreement with the Department of Veterans Affairs (VA) to contribute funds to a veteran's unmet tuition and certifiable fee charges (student health insurance fees) when those charges exceed the amount payable under Chapter 33.  The Pepperdine Business School also offers the Ahmanson Veteran Scholarship Initiative, which provides funding to twenty-four private colleges and institutions in California with a goal toward enrolling, supporting and graduating more student veterans.
University of California San Diego – Rady School of Management
The Rady School of Management is best known for their Executive MBA program and Flex MBA program among the major publication rankings. In 2018, the Economist ranked Rady as the best school in California for overall faculty and student rating of teaching quality. Both of these part-time programs enable students to meet goals they and their organizations have set for their educational and professional development, making this a program to consider for workers who are looking to balance their current career and their MBA.
Santa Clara University – Leavey School of Business
The Leavey School, based in San Francisco, should be highly considered for anyone looking to relocate to Silicon Valley. They continue to increase their rankings among numerous publications including U.S. News & World Report and The Princeton Review. Their executive MBA program, ranked 11th by U.S. News & World Report has an entrepreneurial focus that has a focus on C-Suite foundations. Additionally, they are ranked the 20th best MBA specializing in entrepreneurship by U.S. News & World Report. Both of these programs should be highly considered for anyone looking at Silicon Valley to continue or pursue their career or begin a billion dollar start-up known to exist in the heart of San Francisco.
University of California Irvine – Merage School of Business
The Merage School of Business finds itself as one of the mid-tier MBA programs according to major publications, with the U.S. News most recently ranking is the 67th best business school in the United States.  Strengthening its position is their part-time MBA program, which is ranked 27th on U.S. News.  The Merage School of Business location is a strength but, also a weakness depending on your perspective since it is located between Los Angeles (about an hour drive) and San Diego (about 75 minute drive).  Full-time and international students who are looking to move to the West Coast should target UC Irvine due to its professional relationships in both Los Angeles and San Diego.
UC Davis Graduate School of Management
The UC Davis online MBA recently partnered with 2U, an educational technology company that contracts with non-profit colleges and universities to offer online degree programs. The company also partners with MBA@UNC (#2 ranked online MBA according to U.S. News) and other high-caliber online programs. Additionally, U.S. News recently ranked the UC Davis business school as the 48th best in the United States.  As the third largest public university in California, trailing only UCLA and UC Berkeley, the UC Davis Business School should be highly considered for both applicants interested in pursuing a climbing online MBA or looking to relocate via a full-time MBA program.
About the Author