Silicon Valley's Top Executive MBA: Santa Clara University Executive MBA Sets Enrollment Record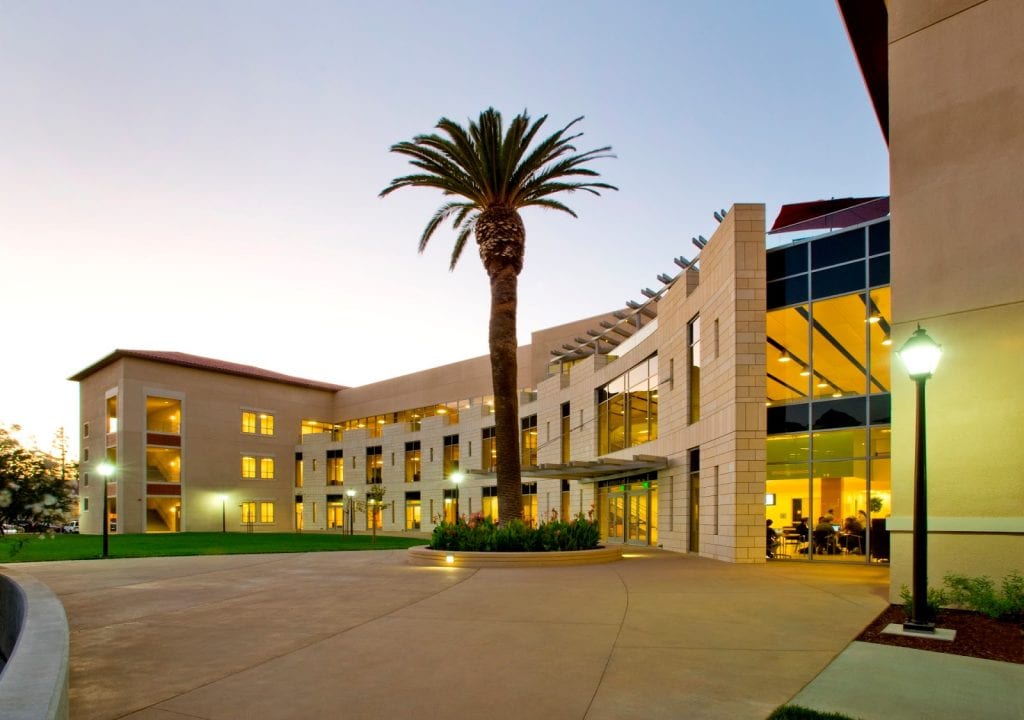 The Santa Clara University Executive MBA program (EMBA) enrollment increased 85% over last year, despite the COVID-19 pandemic that caused plummeting college enrollment, estimated by the Fitch Rating Group to be as high as 20%.
This is the second year running that the elite graduate program for aspiring leaders has set records. The EMBA class of 2022, numbers 37 experienced executives, many from top Silicon Valley companies including Cisco Systems, Google, Juniper Networks, IBM, Intel, and Qualcomm. Classes started on August 10th for the program that ranks 11th in the nation by US News and World Report.
This Fall's class also stands out for its gender balance and maturity. Thirty-eight percent of the class are women, significantly exceeding a national norm of 29%. The average age is 41, topping the national average age of 38, with an average 17-years of work experience, which is higher than the nation's average of 13 years. There are also two Ph.Ds in the class with around one-third of the class already holding other graduate degrees.
"Clearly, the high quality of a Santa Clara University EMBA experience trumped a once-in-a-century cataclysmic event," explains Dr. Kumar Sarangee, the program's faculty director. "Because of our excellent curriculum and seasoned faculty, we have always attracted stellar students. The incoming cohort is proof of that. We have Vice Presidents, Senior Directors, Directors, entrepreneurs, and intrapreneurs who want to learn how to be innovative and impactful leaders. Also, our students come from diverse industry sectors including high technology, financial services, consumer packaged goods, and consulting."

The 20-month program, which meets twice a month from Friday evening until Saturday evening, provides the flexibility required by today's executive candidates. Above-and-beyond a required core curriculum that has been designed according to current needs & trends, students personalize their education through a number of innovative electives.
"I opted to do the Executive MBA at SCU because the program teaches with real-world examples, an extremely unique aspect of the program," explained Satendra Prasad, Lead Research Scientist at Thermo Fisher Scientific
The program also goes beyond the traditional "lecture and learn" format to feature a number of experiential elements that fulfill the needs of both the student and business community. Hands-on learning covers participation in professional communications and leadership exercises, along with change management and mindfulness simulations and executive-led innovation workshops.
"My decision to choose Santa Clara University for their Executive MBA program was primarily based on a very strong recommendation by an SCU Alumnus as well as the school's impressive Top 11 ranking and reputation in this specific program. I am extremely excited to begin the 20-month long journey with some of the greatest and smartest people," said Monika Salquist, Director of Finance, Accelitas Inc.
Senior Assistant Dean of Graduate Programs, Dr. Toby McChesney, in the Leavey School of Business summed up the challenges of offering post-graduate, executive education programs in a distance learning, pandemic environment.
"We are very proud of our incoming EMBA cohort who represent a talented group of students. We pivoted quickly to adapt to the online environment in recruiting and we were still able to keep our personal touch to assist our students. Our enrollment team worked hard to tap local talent in Silicon Valley," he said.
"The Executive MBA program at SCU successfully overcame challenges and ambiguities that one could never have anticipated and our incoming class is poised to exemplify those very same qualities that are needed in leaders in the new world of business," explained Dr. Naren Agrawal, Dean, Leavey School of Business, Santa Clara University.

About the Author