Leavey School of Business Continues to Grow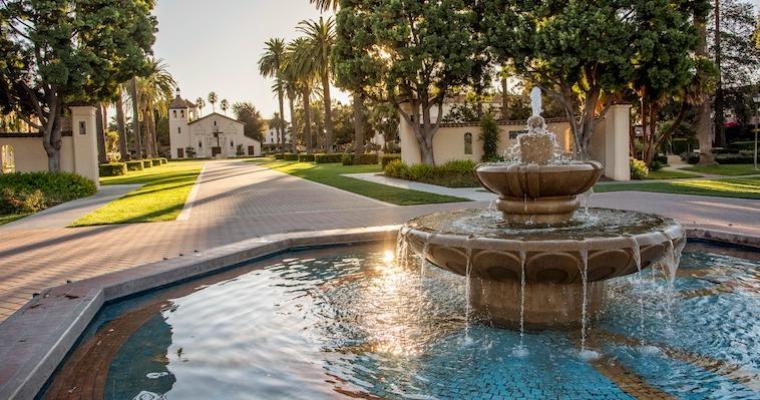 As students prepare to begin classes this fall, the Leavey School of Business continues to grow. Leavey welcomes one of their largest and most impressive graduate business cohorts yet. Across all eight programs, the Leavey School of Business saw a 50% increase in applications. They also saw a 64% increase in admitted students and 50% increase in enrollment.
Of the five on-campus graduate business programs, the Evening MBA and MS in Finance and Analytics programs saw some of the highest growth in cohort size. The Evening MBA is up 30% over last year's enrollment for a total of 116 students. The MSFA program is up 106% for a total of 33 students. 
The online graduate business space at the Leavey School continues to grow in all three programs. They include the Online MBA, Online MS in Marketing, and Online MS in Finance & Analytics. OMBA had a growth of 111% over last year's enrollment for a total of 75 students. Online Marketing had a growth of 135% over last year's enrollment for a total of 47 students. While the first-ever cohort of Online MSFA welcomed 25 students in its inaugural year. With the addition of this year's cohorts, which have an average age of 30, SCU's online programs now work with students from 11 different states.
This year's Evening MBA class boasts an increased average GMAT score of 622, up from 615 in the previous year. Average work experience also rose 8 years, up from 7 last year. With one of the most gender-diverse cohorts yet, the MBA class is 47% female. As previously mentioned, the Executive MBA program welcomed 35 students for the largest cohort ever and a 75% increase over last year.
Direct from the Deans
"I'm extremely grateful for our admissions team and their work in recruiting such an outstanding group of high caliber students across all programs," Senior Assistant Dean of Graduate Programs, Dr. Toby McChesney said. "We are proud to see these numbers, which reflect our largest-ever class of incoming students, and to have this diverse group of professionals join our dynamic student body in contributing to Bronco Nation."
Among the three programs within the Master of Science division, cohorts saw an average GMAT of 648. GRE scores also saw an average GRE of 309. At an average age of 27, the 97 total MS students are made up of 67% international students. This includes individuals from China, Greece, India, Russia, and Zimbabwe, to name a few. As the 4+1 Masters program, designed for undergraduate students to earn both a bachelor's degree and a master's degree, enters its second year the program saw an increase of 220%. 
"Amidst such unprecedented times, I am delighted to see so many students joining the Leavey School of Business community and our amazing network of alumni and friends in Silicon Valley," Interim Dean, Dr. Naren Agrawal said. "It is heartening to know that we have such knowledgeable faculty who are committed to the success of our students by providing an enriching and engaging experience as we begin the school year remotely."
About the Author