Post tagged "georgetown"
Dec 11, 2018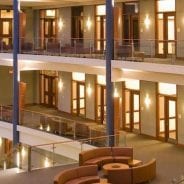 In our latest installment of the MetroMBA "5 Questions" series, we speak with Shelly Heinrich, Associate Dean, MBA Admissions and Director of Marketing at Georgetown University's McDonough School of Business. She was kind enough to respond to our questions and share insight into what it's like to attend McDonough for an MBA.
---
1. How does Georgetown McDonough help MBA students pursue their special interests?
"One of the reasons Georgetown McDonough stands out is because our students have diverse industry interest areas. We are not a school that places half in consulting and half in finance. While these certainly are the largest areas our students pursue, close to 53 percent are seeking careers in the following industries: technology, consumer products, healthcare, hospitality, manufacturing, nonprofit/social impact, real estate, and government. Technology, in particular, is our third highest career placement industry.
Another way students can pursue special interests is with our customizable curriculum. After students in our full-time and Flex MBA complete their core, they can choose from over 100 electives and don't have to declare a concentration. We believe this is key because every job requires people to wear multiple hats and have multiple skill sets. So, if we were a school that forced students into certain classes, they wouldn't be able to build a skill set that addresses the multiple knowledge gaps they are seeking to fill.
Additionally, MBA students can leverage the rest of Georgetown University, taking up to 12 credit hours of electives at another Georgetown graduate program or even 6 of those 12 credit hours at partner institutions in the DC metro area."
2. What makes Georgetown McDonough a special place for you?
"I experienced what makes Georgetown McDonough special even prior to starting to work here over four years ago. I've been living in the DC area for over ten years now and have worked at four other business schools. Throughout my professional and personal life, anytime I engaged with someone who worked, taught, or went to school at Georgetown McDonough, their eyes lit up or 'sparked' when talking about their experience. They spoke about their time as if they wanted to be back on campus, reliving their experience. When I received the offer to work here, a former staff member of McDonough reached out to me with congratulations and encouragement and said, 'I loved my time there. It's such a special place, and you're going to love it.'
From day one, I have understood the spark. We have a phenomenal community. Students are high caliber, love their community, and embody the Jesuit values of men and women in service to others. Faculty and staff are committed to the continued growth of the program, and the evidence of this is our continued rise in rankings, the profiles of our incoming students, and our employment results. Also, our alumni are committed to giving back and helping fellow Hoyas.
Four years later, I still love coming to work every day. The buzz and energy of the Hariri building is invigorating and I am always excited to celebrate the weekly or even daily accomplishments of our community."
3. What does your ideal MBA candidate look like?
"Our ideal candidate has executive presence, grit, diverse personal and professional life experiences, a global mindset, and a generosity of spirit. We want students who will come to Georgetown McDonough and leave a mark, finding their niche in the student community and leaving a legacy that will be experienced by future cohorts and classes.
But, to answer the question that your readers are likely looking for, we certainly look for students with a class profile similar to our recent incoming class. These are students with a strong academic background, professional and personal experiences that can add value to the classroom conversation, and a strong commitment to understanding and appreciating a diverse classroom experience. Our incoming Full-time and Evening MBA class represented over 40 countries and 17 industry backgrounds. The ideal candidate comes in wanting to learn from all the various backgrounds of students."
4. Are there any new program, centers, faculty members, or events you can talk about?
"The Flex MBA program—the next evolution of our Evening MBA—will start in fall 2019. This program retains the strong assets of our highly ranked part-time MBA program while infusing newly added areas of flexibility.
We will retain an identical curriculum and degree as our full-time MBA and access to the same cohort format. The new aspects of the program include a Saturday elective and hybrid elective options, in addition to the current evening elective offerings. Hybrid electives allow for a mix of on-campus and virtual sessions to provide flexibility to students who may travel for work or who need options to commute less to campus. Additionally, there will be additional opportunities to take our Intensive Learning Experiences, which are 1-2 week intense electives where you complete an entire elective on a host of special topics in a condensed amount of time. Finally, we're now allowing students to transfer electives of graduate coursework if they have not been counted toward another graduate degree.
We've seen strong interest in this program and look forward to the inaugural cohort next fall.
We recently launched a new Certificate in Consumer Analytics and Insights that provides students the opportunity to understand how consumers make decisions via the analysis of consumer data. For students wanting to hone their analytic skills, this is a very relevant certificate. Additionally, the HoyAlytics, student data analytics club is celebrating its one-year anniversary and has provided students with workshops in such programs as Tableau, R, SAS, and Excel.
Working with others across the university, Georgetown McDonough has launched a program to transform the lives of a highly select group of District residents released from local correctional facilities who show strong potential to become successful leaders and role models in their communities.
Through a combination of education and partnership with local employers, the university's new Pivot Program aims to prepare participants for positions as both entrepreneurial leaders and productive employees.
The Pivot Program represents a collaboration among Georgetown's Prisons and Justice Initiative, Georgetown College, and the McDonough School of Business, with the support from the Mayor's Office on Returning Citizen Affairs and a $400,000 grant from the U.S. Department of Commerce's Minority Business Development agency. In addition, the D.C. Department of Employment Services will provide stipends to our participants.
Georgetown designed the Pivot Program to break that cycle and recapture this untapped human capital. This transition program offers a non-credit-bearing certificate in business and entrepreneurship designed specifically for a cohort of up to 20 returning citizens, to be known as Pivot Fellows."
5. What's your favorite DC parade/event that every student should attend?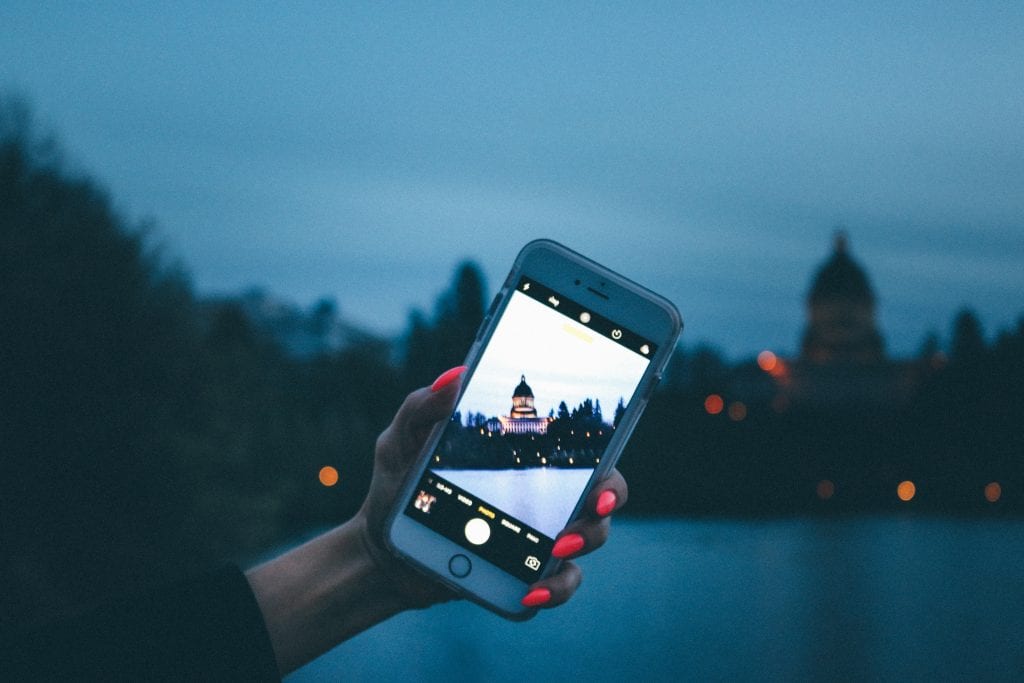 "I love the Embassy Open House Weekends in May; there are usually two consecutive weekends. Most embassies open their doors for a weekend of food, dancing, and cultural activities specific to their country. You can walk from embassy to embassy for an entire day of cultural immersion. It is something unique to D.C. that you wouldn't get anywhere in the world. We have over 177 embassies in D.C. which is representative of what a global city we are.
Additionally, every student has to watch the 4th of July fireworks on the National Mall at least once while here. It is truly an U.S. American tradition and patriotic experience. Hot dogs, music, blankets, picnic baskets, and red, white, and blue."
Nov 14, 2018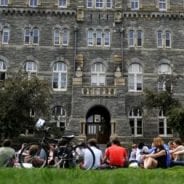 Georgetown University's McDonough School of Business set records this year for both salaries and job offers according to its Class of 2018 Employment Report, released earlier this month. An impressive 98 percent of students received job offers within three months of graduation, and average full-time salary rose to an all-time high of $116,946.
MBA Graduates Get More Money and More Job Offers

Compared to last year, average starting salary increased by 4 percent. The average signing bonus for the latest graduating class was $31,036, up 9 percent year over year.
The record-setting 98 percent of students who received job offers within three months of graduation represented a 5 percent jump over the prior year. Ninety-four percent of 2018 graduates had accepted an offer within three months, up 2 percent from last year.
"Through a personalized approach to the job search, opportunities for career treks throughout the United States and around the world, and a global alumni network of 190,000 graduates, the MBA Career Center ensures students are placed in the positions that inspired them to attend business school," Doreen Amorosa, Associate Dean of McDonough Career Services, said in a press release.
MBAs Choose Consulting, Financial Services, and Technology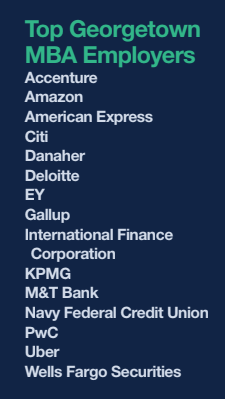 For the second year in a row, consulting, financial services, and technology were the top three industries for MBA graduates. However, the breakdown within these three industries saw some shifts.
Last year, financial services was the top industry of choice, drawing an even third–33 percent–of students. Consulting was second, drawing 28 percent of grads, and technology was a distant third, at 13 percent. The most recent graduating class headed off to these three leading industries in more equal numbers. Consulting, for its part, drew 25.5 percent of students, followed by financial services at 21.7 percent, and tech at 17.5. In both years, nonprofit/social impact came in fourth, attracting 8 percent of the Class of 2018 and 7 percent of the Class of 2017.
MBA Internships Remain Steady
As for this year's class of MBA student internships, the results remained similar to previous years with only slight increases. This year, 100 percent of students secured an internship, and 86 percent of those positions were paid an average of $7,043 per month. This was an uptick over last year, when interns averaged $6,501 per month. Also, 78 percent of all internship positions were facilitated by the MBA Career Center, a ten percent increase from 2016. Student interns gravitated toward the finance/accounting (34 percent), consulting (28 percent), and marketing & sales (17 percent) industries.
---
This article has been edited and republished with permissions from its original source, Clear Admit.
Sep 27, 2018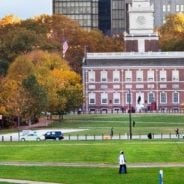 Douglas Adams once wrote, "I love deadlines. I love the whooshing noise they make as they go by." Prospective MBAs applying for business school can appreciate Adams' humorous writing, but should do their best to not live by the British author's procrastinating prose. That's where MetroMBA comes in! Check out our list of upcoming MBA program application deadlines in our top metros: Continue reading…
Sep 12, 2018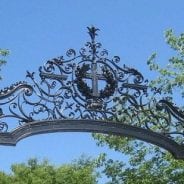 The release of the Harvard Business School (HBS) Class of 2020 profile statistics last week revealed that the Boston school—like many of its U.S. peers—saw a decrease in overall application volume, but median GMAT score and GPA remained unchanged from the prior year at 730 and 3.71 respectively. The admit rate, 11 percent, was also unchanged year over year. So though he was working from a smaller pool of 9,886 applicants (down from 10,351 last year), Managing Director of Admissions and Financial Aid Chad Losee did not sacrifice on quality.
Harvard Business School Application Slips for Class of 2020
HBS is one of many leading U.S. business schools to see application volume drop off in this most recent application cycle. A strong economy paired with concerns among international applicants about potential student and work visa challenges made for even more dramatic declines at schools like UNC Kenan-Flagler and Georgetown's McDonough School, which reported double-digit drops of 18.3 and 16.2 percent respectively. Yield at HBS–which is to say the percentage of admitted students who chose to enroll–slipped from 91 to 90 percent. Still, HBS remains far and away the leader in this statistic.
At HBS, the 4.5 percent application volume decline was spread between both international and domestic applicants. International students make up slightly more of the HBS class this year, 37 percent compared to 35 percent last year. They hail from 69 countries as compared to 70 for the Class of 2019.
Another interesting development is the increase in GRE takers among admitted students. A record-setting 15 percent of the incoming class got there on the strength of their GRE scores, up from 12 percent last year. It's only in the past couple of years that schools have begun to disclose the percentages of students who submit GRE scores in lieu of GMAT scores, which used to be the gold standard. But at HBS and elsewhere, a growing number of applicants seem to be taking schools at their word that they are indeed test agnostic.
There were not a lot of major shifts elsewhere in the statistics for the newest HBS class. The percentage of women is down by one point, slipping from 42 to 41 percent. U.S. ethnic minorities remained constant year over year at 26 percent of the class. The average age also remains unchanged at 27.
Applicants from Private Equity, Tech, Increase
In terms of prior work experience, there were again few shifts from the prior year. Slightly more students came in from private equity/venture capital (16 percent, compared to 15 percent last year), tech (also 16 percent, up from 15), and government/non-profit (7 to 8 percent). These upticks correlate with small declines in students from industrial/heavy manufacturing and other services. Military veterans make up 5 percent of the Class of 2020, on par with the Class of 2019.
And in terms of what students in this year's entering class studied as undergraduates, again HBS showed little fluctuation. Economics/business majors make up the largest portion—46 percent, up from 45 percent last year. STEM undergrads also increased one percentage point, from 36 to 37 percent. Humanities/social science undergraduates made up just 17 percent of the class, down from 19 percent last year.
To view HBS's complete Class of 2020 profile, click here.
---
This article has been edited and republished with permissions from our sister site, Clear Admit.
Aug 23, 2018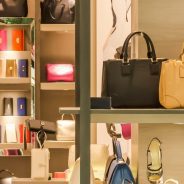 Let's explore some of the most interesting stories that have emerged from New York business schools this week, including curious new findings from a recent Cornell study.
---
Cornell University SC Johnson Graduate School of Management Assistant Professor of Management and Organizations Sunita Sah, along with Georgetown's Prashant Malaviya and Debora Thompson, recently co-authored new research that examines how "consumers react to disclosures of sponsorship from fashion bloggers."
In a recent release from the Johnson Business Feed, professor Sah writes, "In contrast to much of the previous research on conflict of interest disclosures, we found that in the context-rich setting of online blogs, conflict of interest disclosures have the unanticipated consequence of increasing, rather than decreasing, consumer trust in the blogger and their expertise."
Sah explains how the blogosphere could more effectively handle disclosures:
"If the purpose is to protect consumers by assuming they will make the necessary adjustments to the advice they receive, it's crucial that we consider the impact of processing by readers and thoroughly understand any unintended consequences that may occur. We may just have to think harder for solutions other than disclosure to manage conflicts of interest."
You can find more about the Cornell study here.
New research co-authored by Lehigh University College of Business and Economics Associate Professor of Management Liuba Belkin, Virginia Tech's William Becker, Colorado State's Samantha A. Conroy, and Virginia Tech doctoral student Sarah Tuskey finds that "personal relationships and home life suffer for those tied to their work emails round-the-clock."
According to the Lehigh College of Business and Economics Blog, the study is the first to "test the relationship between organizational expectations to monitor work-related electronic communication during non-work hours and the health and relationship satisfaction of employees and their significant others."
Belkin notes that round-the-clock work emails are "an insidious stressor that not only increase employee anxiety, decrease their relationship satisfaction and have detrimental effects on employee health, but also that they negatively affect partner (significant other) health and marital satisfaction perceptions."
Belkin recommends that organizations "set off-hour email windows and limit use of electronic communications outside of those windows or set up email schedules when various employees are available to respond."
The researchers presented "Killing Me Softly: Electronic Communications Monitoring and Employee and Spouse Well-Being" at the Academy of Management annual meeting in Chicago earlier this month and is due for publication in the Academy of Management Best Paper Proceedings.
You can read the full article here.
The Rutgers Business School recently published a profile of Supply Chain Management Department Chair and Associate Professor Lian Qi, whose research "goes beyond the traditional supply chain domain [to explore] new and relevant [topics] related to areas of high impact."
According to the profile, highlighted in a recent release from Rutgers Business News, Professor Qi's research "seeks to apply operations management principles and techniques to resolve customer service issues in … healthcare service and the service operations for electric vehicles."
In the piece, Professor Qi explains why he opted to pursue a career in academia:
"My father is a professor who has inspired my various interests since I was a child. The second reason is that after I worked as a supply chain management consultant at SAP, I wanted to study more theoretical concepts in this area. I also love to work with students. This makes me feel that I can really help many people not just help a department within a company."
YOu can read the full interview of Qi here.
Aug 21, 2018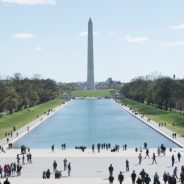 Students interested in earning an MBA and working in Washington DC will find no end to the opportunities available. Whether you are looking for opportunities at a governmental agency, a local business, or a massive international retailer, Washington DC—with 15 companies making the Fortune 500 list this year—can provide the perfect environment for MBAs at the start of their careers.
Aug 17, 2018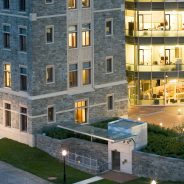 The Georgetown University McDonough School of Business recently announced its newest application essays for admission to its full-time MBA and all-new Flex MBA programs.
According to the business school, which announced the new essays on Thursday, August 15, "Applicants can now choose one essay among three essay prompts, allowing them to showcase what they believe sets them apart from other applicants, either their leadership experience, how they have overcome challenges, or their values and beliefs."
Shelly Heinrich, the McDonough School of Business Interim Associate Dean for MBA Admissions, says, "It's important to us to that our students represent a diversity of backgrounds, experiences, cultures, and more—and we realized that professional and personal experiences showcasing this diversity do not always fit neatly into a single essay prompt."
"We want to give applicants the flexibility to distinguish themselves from a competitive applicant pool," Heinrich adds.
Applicants may submit one of the three following Georgetown MBA essays during their application process, in 500 words or less:
Describe a situation when you were asked to lead outside of your comfort zone. What leadership characteristics did you exemplify in this situation that allowed you to succeed?
Describe a situation when failure has been your fuel. What was your failure (or when did you not succeed to your full potential), and how did you use this as motivation to move forward and be successful in a future situation?
Describe the personal brand that you will bring to business school using examples or experiences that support how you've developed it. How do you believe your personal brand will strengthen the McDonough community? As you complete your MBA program, how do you hope to see your personal brand evolve through the transformative experience of business school?
Hopeful entrants to the Georgetown McDonough full-time and Flex MBA programs may apply on October 9, 2018; January 7, 2019; April 1, 2019; and May 1, 2019. Click here to learn more about the school, its MBA programs, and admissions process.
Jul 31, 2018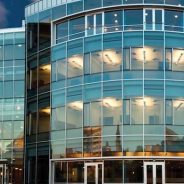 In response to market research and student requests, Georgetown University's McDonough School of Business is adding greater flexibility to its part-time MBA program. The updates include technological innovations for the inclusion of hybrid courses, new course delivery options, and a more adjustable duration. The idea behind the new Georgetown Flex MBA is to ensure that working professionals can better balance their career commitments with their personal commitments. Continue reading…
Jun 5, 2018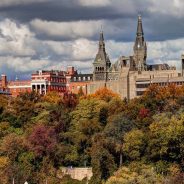 Starting in fall 2018, Georgetown University's McDonough School of Business will increase its funding for veterans enrolled in graduate programs as part of the Yellow Ribbon GI Education Enhancement Program. The increase will provide students with $15,000 per year from Georgetown McDonough (up from $10,000 in previous years), resulting in a total of $30,000 annually thanks to a matching gift from the Department of Veterans.
Discussing the Georgetown scholarships and how it will help veterans at the university, Dean Paul Almeida talked about the burden it eases for those in their community. "By virtue of being in Washington DC, we share a home with many members of the military community seeking to transfer their valuable training and experiences into the business world," he said. "We are proud to increase our Yellow Ribbon funding for these servicemen and women. Easing their financial access to our programs is one way we can thank them for their service."
In addition to the increase in funding, which can be used to pay for tuition and fees, Georgetown McDonough also removed the cap on enrollment. Now, an unlimited number of eligible students can benefit from the funding when they attend one of Georgetown McDonough's eligible graduate programs. Those programs include the following:
Full-time and Evening MBA
Executive MBA
Global Executive MBA
Executive Masters in Leadership
A. in International Business and Policy
S. in Finance
To qualify for the Yellow Ribbon program, veterans must be 100 percent eligible for post-9/11 benefits. They must also not be on active duty or have a spouse on active duty from whom they are receiving transferred benefits. Also, they must be enrolled in a graduate degree program and accumulate more tuition and fees over an academic year than indicated by the post-9/11 private tuition maximum.
To learn more about the Yellow Ribbon program at Georgetown McDonough and how the school is helping veterans, visit the website. You can also read the original press release about the increase in funding here.
---
This article has been edited and republished with permissions from our sister site, Clear Admit.
Mar 23, 2018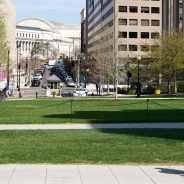 Georgetown University's McDonough School of Business puts a premium on the ethical and social dimensions of business, both in terms of its curriculum and its expectations of MBAs. The Graduate Women in Business (GWIB) student club seeks actively to uphold McDonough's attitude toward social responsibility. In 2017, GWIB announced the launch of its implicit bias training program.
The pilot program, which was developed as a collaboration with the MBA Program Office, seeks to increase awareness of implicit bias in the workplace and to integrate training against it as part of the MBA student experience. It helps participants looks at how implicit bias unconsciously affects actions and decisions related to hiring and promotion practices, client services, and organizational culture.
The goal of the new program is to offer more comprehensive training than those typically offered by corporate implicit bias programs.
GWIB researched curricula, trainers, and other details for more nine months before inviting Bryant Marks, a seasoned implicit bias trainer and the lead trainer at the National Training and Education Institute, to facilitate the pilot. Marks also has experience as an associate professor of psychology at Morehouse College and as the former senior advisor to the White House Initiative on Historically Black Colleges and Universities.
During its first semester the training program attracted 30 participants, including students, faculty, and administrators. Participants reported that the training was "relatable" and of the data Marks presented, "some were a revelation."
According to Kerry Pace, associate dean of MBA programs, implicit bias training is absolutely vital for students. She elaborated in a press release that this type of training "better prepares students for successful careers as principled business leaders and continues to improve our amazing community. By spending time reflecting on and acknowledging our own biases, we are following our Jesuit heritage of women and men in service to others and to ourselves."
To learn more about the new program as well as other social justice avenues to explore at Georgetown McDonough, read the original press release.
This article has been edited and republished with permissions from our sister site, Clear Admit.