The Not-So-Secret Way To Land a Job at EY-Parthenon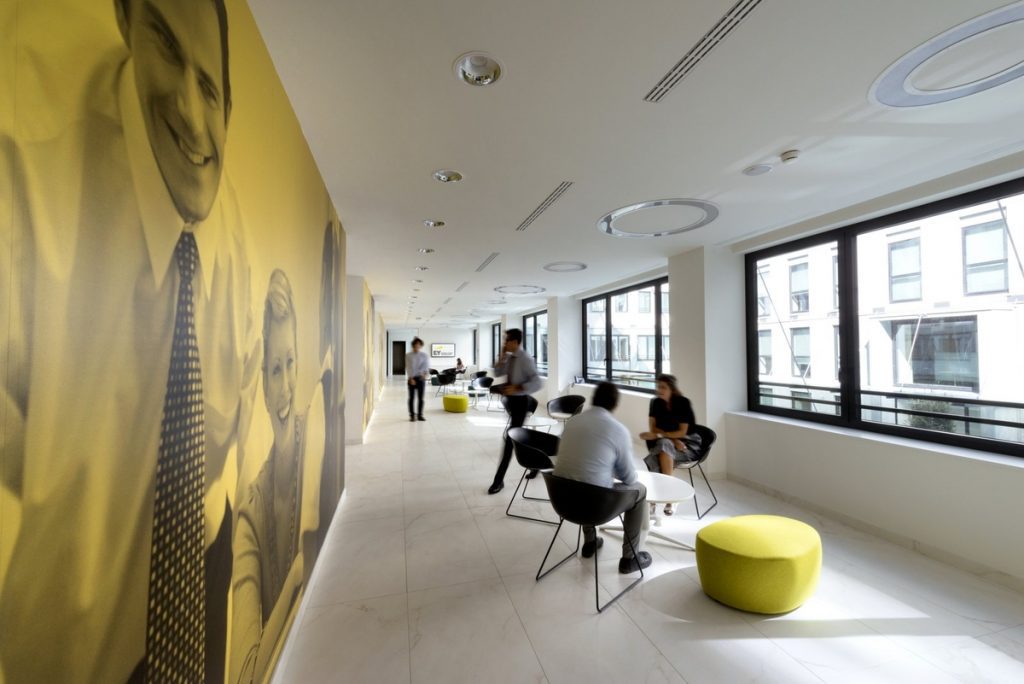 After the hard work and sweat of earning an MBA degree, you've probably thrown yourself into searching for the perfect job to match your new found expertise. Luckily, some of the world's top companies are also looking for you.
Companies like EY-Parthenon are always looking to recruit top MBA talent seeking careers in strategy consulting. A division of Boston-based EY (formerly Ernst & Young), one of the world's top professional services firms, EY-Parthenon is a strategy consultancy which aims to combine innovative thinking with clients' smarts to create actionable strategies that can cause a real impact in today's business world.
MBAs Love EY-Parthenon
For MBA graduates looking for a career in strategy consulting, there are few places that can provide the unique combination of diverse clients and rewarding entrepreneurial work that EY-Parthenon offers. Comments from Parthenon's MBA-holding consultants on why they love their job range from the incredible relationships they get to build with clients to the competitive benefits package they receive (including a night at the EY suite at Yankee Stadium).
"There is certainly an attitude in the New York office that we work hard but ensure that we find that balance necessary to enjoy the great benefits of working with wonderful colleagues in the best city in the world," commented a graduate of NYU's Stern School of Business and current Senior Consultant at EY-Parthenon.
For Adam, a graduate of the University of Chicago Booth School of Business and current Vice President at the Shanghai office of EY-Parthenon, working at the company has given him the opportunity to use his industry specific expertise to benefit a diverse set of clients.
"[A]t any given time, I may be leading a two-week diligence for a private equity client while also working on an eight-week corporate strategy engagement," he says. "Having such a variety of engagements while still being able to be focused on very strategic work within a single sector practice is what I think sets EY-Parthenon apart."
Life at EY Parthenon
As a consultant at EY-Parthenon, MBAs will play a critical leadership role in the company. Serving as the primary contact for clients, MBA graduates will have the chance to get their hands dirty right away, developing and executing work plans for a diverse client set. Consultants will use their knowledge of teamwork, leadership, analytics and communications to excel in the role.
The consultant career track at EY-Parthenon consists of various phases, beginning with work stream leadership—a focus on gaining the crucial analytical skills needed to best help clients—and ending with client management, the final stage before moving into a role as a partner or managing director. EY-Parthenon accelerates individuals through their careers and have no official timetable for new consultants outside of their own ambition and ability to take on responsibilities.
According to anonymous profiles on Glassdoor, consultants at EY-Parthenon make an average of $173,814 annually.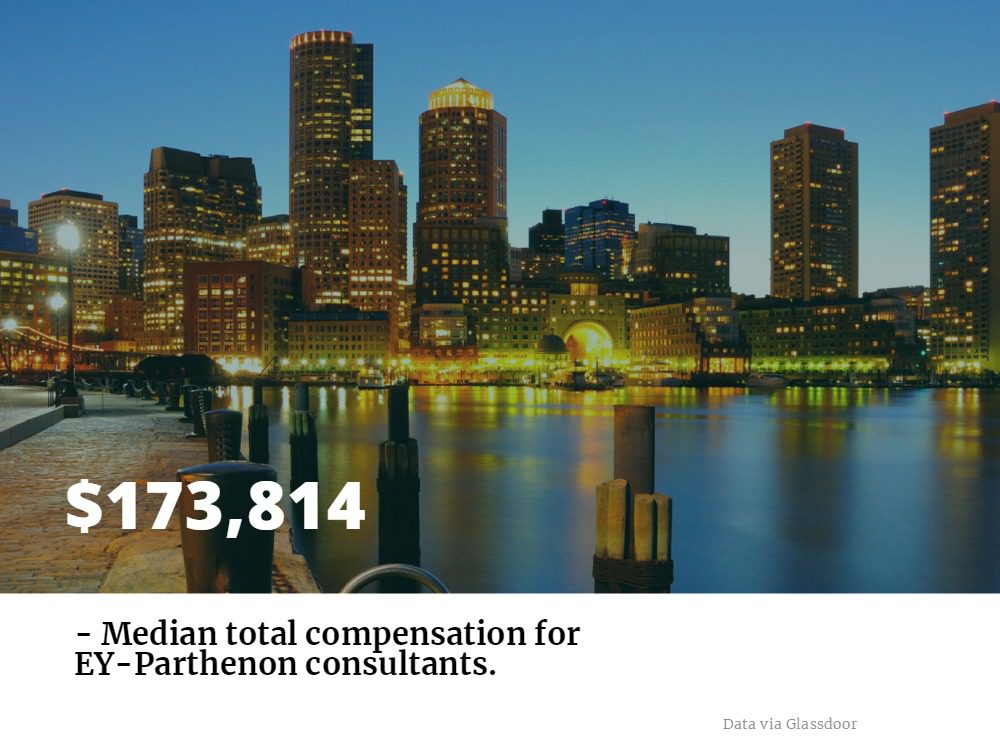 Landing The Job
Anyone can apply for a consultant role at EY-Parthenon, but the company also actively recruits at a number of undergraduate and graduate business schools. The MBA programs the company recruits from are spread throughout the world, and include some of the United States' top programs, such as Harvard Business School, Kellogg School of Management, and the Stanford Graduate School of Business. The company also heavily recruits at international schools like INSEAD and the London Business School.
MBA students in their second year may apply directly for a full-time consultant role with the company, and first year students are eligible to apply for the summer consultant position. Any student attending a school that EY-Parthenon directly recruits from should check for the specific instructions on how to apply to these roles, typically through their university's career services. The interview process for these schools typically takes place over two rounds, with the first round taking place on campus and second round interviews at the one of the various global Parthenon offices.
For more information on the company and job opportunities for current MBA students and graduates, check out the official EY-Parthenon MBA job page.
About the Author