Post tagged "los-angeles"
Dec 13, 2017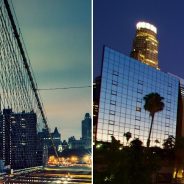 The battle for hip-hop supremacy may have ended in the '90s, but we can keep the East Coast-West Coast beef alive while looking at full-time MBA programs in New York City and Los Angeles.
Both cities are home to top business schools and are ripe with employment opportunities in booming industries. But which is best for you? Let's take a deeper dive.
Location
We'll start with location, location, location.
The most bustling city in the country, NYC is is the capital of the business world. More Fortune 500 companies are headquartered here than in any other city. The city is not only home to Wall Street and the world's largest financial institutions, but also some of the largest media, marketing, and advertising companies. While New York City can be daunting in its size, it's also furiously expensive to live in, so it may not be for everyone. Getting to know the city's vast public transportation system is a must and it can get pretty cold in the winter, so if you're looking for beaches, keep reading.
Meanwhile, LA is Tinseltown. The city's economy is driven by entertainment industries like television, film, video games, music recording, and production, but also by international trade, technology, petroleum, fashion, apparel, finance, telecommunications, and tourism. In the 2017 Global Financial Centres Index, Los Angeles was ranked as having the 19th most competitive financial center in the world, and sixth most competitive in United States. The city is also the largest manufacturing center in the western United States, with the ports of Los Angeles and Long Beach comprising the fifth-busiest port in the world and a vital trade route within the Pacific Rim.
New York City Full-Time MBA Programs
Full-time MBA Programs in New York City include:
What stands out about these programs?
A Columbia MBA opens up countless career options and is sure to pay off in the long run: The average starting salaries for Columbia MBAs is $104,000, with 37 percent of full-time MBA of graduates being employed in the financial services industry.
Meanwhile, Stern's MBA curriculum gives students tons of flexibility, and allows degree seekers to choose one or two MBA specializations, NYU allows up to three specializations from 20 plus options.
Both Gabelli and Zicklin's full-time programs feature cohort-based structures. Gabelli's program features a New York immersion experience where, over the course of five days, students are exposed to a number of company visits with corporations like Deutsche Bank, Money.net, and Hewlett Packard. As an alternative to completing a major, Zicklin students may pursue a joint JD/MBA in conjunction with Brooklyn Law School or New York Law School.
Los Angeles Full-Time MBA Programs
Full-time MBA Programs in Los Angeles include:
What's special about these MBA programs?
Anderson features a Business Creation Option for MBAs, which gives students the chance to start their own businesses while still in school. Meanwhile, the Special Project Option challenges groups to tackle problematic issues that impact an entire industry.
Chapman's full-time MBA curriculum features three main components—core/required courses, a capstone course, and elective courses. Students have several track options available to concentrate their studies, including: Corporate Finance, Marketing, Investment Management, Entrepreneurship, Information Systems in Digital Times, and more.
Graziadio full-time MBA students have the option to spend a trimester abroad in the fall term of their second year at one of Pepperdine's partner universities in Africa, Asia, Europe, Latin America, or Oceania.
USC MBAs have required study-away coursework called PRIME International Experiential Learning, a 10-day site visit overseas. Students must complete industry—and company-oriented recommendations in capstone projects that incorporate concepts from global strategy and global economics.
At the Drucker School, students may choose two areas of concentration to focus their studies, and select elective within these areas of concentration. Concentrations are offered in: Strategy, Finance, Marketing, Leadership, Global Management, and Information Technology Management.
Jobs and Salary
When it comes to job placement, both New York and Los Angeles have their perks.
New York is home to business school with the highest job placement rate: Around 97 percent of Columbia Business School graduates receive offers within three months of graduation. The school's class of 2016 boasted an average starting salary of roughly $125,000 plus a $25,000 signing bonus. The top three industries that employ Columbia graduates are financial Services (37 percent), consulting (35 percent) and technology/media (10 percent).
Check out a complete breakdown of NYC salaries and employment opportunities, give our guide to getting paid in New York a read.
While Silicon Valley has a reputation for being the prime place for MBA jobs in California, LA has been catching up recently—and fast. Los Angeles has embraced the tech boom in a big way, with many Valley bigwigs and new startups alike moving their operations to Silicon Beach. With that in mind, the new era of LA innovation is creating some lofty starting salaries, particularly for MBA graduates.
Recent UCLA Anderson graduates earned an average starting salary of $121,250 with a $25,000 signing bonus, according to statistics released by the school. The top five industries to employ Anderson MBAs are in tech (30.6 percent), financial services (21.6 percent), consumer products (13.4 percent), and consulting services (13.4 percent).
Check out our guide to the highest MBA salaries in Los Angeles for more information.
Dec 8, 2017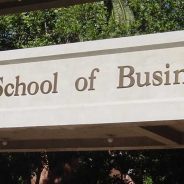 USC Marshall School of Business graduate Darin Chidsey was recognized at the Southern California Leadership Network Visionaries Awards gala last month. Alumni of the Southern California Leadership Network's (SCLN) fellowship program were honored at the event.
Chidsey earned his MBA in 2011 and twice graduated from the SCLA fellowship program, having completed the Leadership Southern California fellowship in 2008 and the California Connections fellowship in 2012.
"It is a great honor to be recognized alongside some of the region's most admirable innovators and role models," Chidsey said. "SCLN's fellowship programs have been instrumental in developing a strong class of leadership for Southern California."
Chidsey is currently the COO of the Southern California Association of Governments (SCAG), which is the nation's largest metropolitan planning organization. SCAG represents 18 million people in 191 cities and six counties in Southern California. As COO, Chidsey is responsible for driving the agencies strategies and leading the implementation of new initiatives. He previously served as the organization's director of strategy, policy and public affairs. Chidsey also serves on the SCLN board.
SCLN was founded in 1987 to train and develop a network of leaders in the business, government and community sectors of Southern California. The gala was held to celebrate the Network's 30th anniversary. Chidsey was among 30 outstanding alumni of SCLN's fellowship programs who were honored.
"Darin has demonstrated commendable skill and dedication to making a positive impact on the region, state and nation," said Nancy Olson, executive director of SCLN. "His work exemplifies the SCLN mission of driving change."
Other honorees included U.S. Representative Pete Aguilar; Los Angeles County Supervisor Mark Ridley-Thomas; Maria Contreras-Sweet, former administrator of the U.S. Small Business Administration; Juan Devis, chief creative officer for KCET; and Danielle Brazell, general manager for the City of Los Angeles Department of Cultural Affairs.
Dec 7, 2017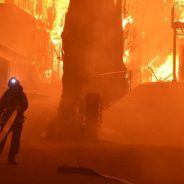 As wildfires rage in Southern California, UCLA Anderson School of Management has been forced to cancel classes for the past two days. The Skirball Fire, named for the Skirball Cultural Center near where the fire is believed to have originated, broke out early Wednesday morning. It also caused the closure of the famed Getty Center and Museum. The fire is just one of four blazes currently burning in areas around Los Angeles as powerful Santa Ana winds combine dangerously with extremely dry conditions.
All classes since yesterday, December 6, were cancelled across the entire UCLA campus, including at the business school. While the campus itself was reported to be safe, difficult traffic conditions related to the fire prevented many students, faculty, and staff from reaching the school, leading to the decision to cancel classes. The fire caused a complete closure of the 405 Freeway, a main artery in the congested Los Angeles region.
The official UCLA twitter account announced today's cancellations late last night:
UCLA cancels all Thursday classes given the uncertainties caused by the fire near campus. https://t.co/fT8T32lGsk

— UCLA Newsroom (@UCLAnewsroom) December 7, 2017
For periods Wednesday, UCLA was forced to operate on internal power only, required that power be cut to non-essential buildings.  The UCLA Department of Recreation also cancelled all outdoor recreation for the remainder of the day and recommended that members of the community avoid outdoor activity and strenuous indoor activity due to air quality concerns.
USC Marshall School of Business, located 13 miles east of UCLA closer to downtown Los Angeles, was unaffected by the blaze, though it retweeted a message of support from the larger University of Southern California for any students affected by the wildfires and encouraging affected students and their families to take advantage of student counseling services.
Stay tuned to MetroMBA and Clear Admit for more updates on the wildfire as it is revealed.
This article has been edited, updated, and republished on our sister site, Clear Admit.
Dec 5, 2017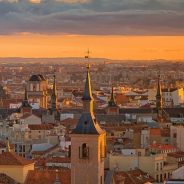 A group of 30 Fully-Employed MBA (FEMBA) students from the Paul Merage School of Business recently traveled to Spain for their International Residential. The group, led by Professors Connie Pechmann and William Hernandez, toured the Spanish cities of Madrid, Santander, and Bilbao, visited with a number of different companies, and experienced an authentic cultural experience. Some of the trip's highlights included visits to the corporate headquarters of Banco Santander and SENER.
Located in Santander, Banco Santander originated in the Spanish city but has since expanded to operate in Europe, Latin America, North America, and Asia.
"I was extremely impressed with the [Banco Santander] speaker's knowledge and business prowess," said Christopher Adams, '18. "After this experience, most of the students are craving a west coast expansion by the bank and some way to work for this organization. What an unbelievable and exclusive experience."
In Bilbao, the group visited Grupo SENER, which is a global engineering and construction company. "Their innovative value proposition of differentiation at higher value was clear," said Bita Hosseini, '18. "But, what was shocking to me was their ability to facilitate cross-functional collaboration with both public and private experts as they transformed more into a manufacturing strategy rather than a services strategy, similar to GE. Learning about various solar panel plants and the mix of science and business was eye opening."
The MBAs also spent time studying at the University of Cantabria where they learned how business was conducted in Spain. The students participated in lectures that covered topics such as economics, law, sustainability strategies, and corporate governance.
All FEMBA students have the opportunity to participate in an International Residential. This one-week residential is a rare, firsthand opportunity to learn about the socio-economic, cultural, and political issues faced by businesses outside the United States. Other recent trips have been to major cities in China, and have focused on how the country became a dominant political and economic force throughout Asia. You can learn more about the FEMBA program here.
Nov 21, 2017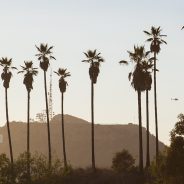 As businesses grow and develop, it's up to supply chain managers, or SCMs, to effectively ensure that all goods and services are delivered in a quick, optimized manner.
SCMs are the logistical overlords of any major operation—they oversee how all the parts of their product, including raw materials, information, and finance, move from supplier, to manufacturer, to wholesaler, to retailer, and finally to the consumer.
As more and more MBA students and graduates find employment as SCMs, more business school have added courses and concentrations in supply chain management, including some top business schools in the Los Angeles metro.
If you're a prospective MBA in the City of Angeles, take this deeper dive into these LA metro MBA programs.
The Best Los Angeles Supply Chain Management MBA Programs
Anderson School of Management – UCLA
While the UCLA Anderson School of Management doesn't offer a concentration or major in supply chain management, related coursework is recommended for MBAs on the consulting specialization, including 240F – Supply Chain Management. The course is taught by Chris Tang, UCLA Distinguished Professor and Edward W. Carter Chair in Business Administration. Tang is a foremost scholar on supply chain management, having published more than 100 articles and five books.
The course explains how supply chains work and how to deal with many of their strategic and tactical challenges. Topics covered in the class include:
Issues and opportunities brought by the Internet and the rise of e-business
Instabilities caused by inadequate information-sharing
Outsourcing
Strategic alliances
Graziadio School of Business and Management – Pepperdine University
The Graziadio School of Business and Management offers not only one, but two specialized MBA programs that offer supply chain coursework: the Digital Innovation & Information Systems MBA and the Full-Time Applied Analytics MBA.
The Digital Innovation & Information Systems MBA is available to 15 and 20-Month MBA students and focuses on bridging the gap between business and technology. All electives in this program are offered in a blended learning format with one elective course scheduled per 7-week period and requires two Saturdays of on-campus class sessions at the West Los Angeles Graduate Campus, with the remaining coursework offered online. Related coursework includes DESC 634 – Supply Chain Management.
The Full-Time Applied Analytics MBA is an immersive program that prepares students through a core curriculum is built around Decision Sciences and Information Systems and Technology Management, with Global Business and elective course requirements to round out your education, such as DESC 627 – Supply Chain Management Analytics. The class places a strong emphasis on the development and use of analytics-based models to illustrate the underlying concepts involved in both intra-and inter-firm logistics operations.
---
---
Loyola Marymount University – College of Business Administration
The Loyola Marymount University College of Business Administration offers a Purchasing and Supply Chain Management Online Training Program. While not an MBA program or part of a graduate degree program, this online certificate program teaches fundamental aspects of the supply chain environment, including enterprise resource planning systems, requirement systems, interrelationships between purchasing, vendor selection, sources of supply, and more. This program is a good choice for those looking for project management experience.
Marshall School of Business – USC
Similarly to Marymount, the USC Marshall School of Business offers a graduate certificate program in Optimization and Supply Chain Management. Offered in partnership with the Viterbi School of Engineering, the program focuses on areas such as product introduction, strategic procurement, outsourcing, logistics and distribution, information technology and its role in managing global supply chains, and supply chain optimization. Units earned in the process of completing the certificate can usually be applied to an MBA degree and successful completion of the graduate certificate is documented on the graduate's USC transcript and acknowledged with a certificate (diploma) issued by the University of Southern California.
Peter F. Drucker and Masatoshi Ito Graduate School of Management – Claremont Graduate University
The Peter F. Drucker and Masatoshi Ito Graduate School of Management offers supply chain management as an area of concentration for their MBA program. Students on this track explore concepts of supply chain management while learning to leverage technologies like big data, analytics, optimization, and geospatial systems.
Drucker is also home to the Center for Supply Chain & Logistics. After launching in 2015, the Center has partnered with business, government, trade, and policy leaders to enhance the performance of supply chains globally and the economic performance of the region. Partnership with companies like Toyota have created wonderful opportunities for students, such as the Toyota Women of Achievement Scholars program, which aims to create the future of supply chain by empowering women to take the lead in this vital field. The fellowship provides female scholars with a top notch education and formal mentor programs with other women leaders and career guidance to make the most of their degrees.
Nov 17, 2017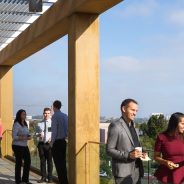 The Paul Merage School of Business at the University of California, Irvine said goodbye to a beloved family member when Pamela Adams, MBA '98, lost her battle with cancer earlier this fall. As an investment manager and certified financial planner, Adams built a successful career. However, it was her numerous contributions to her alma mater that makes her passing especially hard on UCI.
After graduating with an MBA from the Merage School in the late '90s, Adams helped found the Dean's Leadership Circle (DLC) in 2005 with then dean Andy Policano. The DCL is a business network for alumni and executives to help build stronger ties in the business community. Adams served on the DLC Advisory Board as a "Visionary" member until recently.
"Certainly, she will be missed," dean Eric Spangenberg said. "Most definitely, she will be remembered. Always, Pam Adams will be cherished in the hearts of the Merage School family."
Adams helped launch the school's Center for Investment and Wealth Management (CIWM), chaired the CIWM Community Programs and served on its Advisory Board. Beginning in 2008, Adams served as a member of the Merage School Dean's Advisory Board, and, just this past year, endowed scholarships for young students to attend the LifeVest financial literacy program hosted by the CIWM. In 2005 Adams was recognized as a UCI Lauds & Laurels Distinguished Alumni Award as one of the Merage School's most outstanding alumni.
"Pam was a natural leader in every aspect of her life," said Policano, who is currently the faculty director of the CIWM. "She was an iconic role model for our students and we are indeed fortunate to have been the beneficiaries of her guidance, generosity and friendship. Because of Pam, we have improved the community around us and enabled others who are less fortunate to have the opportunity to succeed."
Adams also dedicated much of her time to mentoring young people and supporting women in need. She was a founding member of the Girls Inc. Guild of Orange County, a nonprofit serving girls in need, and an active member of the National Association of Women Business Owners of Orange County who named her "Member of the Year" in 2007.
"We owe a great debt of gratitude to Pam," added Sandra Findly, Executive Director of Development in the Office of External Relations at the Merage School. "She has set the bar high and we are forever thankful for her dedication and commitment to making a difference in the lives our students and alumni, the people in our community, and in the lives of every single one of us who had the good fortune to know her."
Nov 13, 2017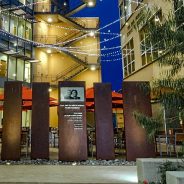 The UC Irvine's Merage School of Business received some good news after the school was ranked in latest business school rankings of The Economist. The school placed 39th in the nation, 16th among public schools, and 56th in the world. The Los Angeles metro business school also scored well in categories including 29th in Open New Career Opportunities; 17th in alumnus rating of career services; and 13th in salary increase.
Continue reading…
Nov 2, 2017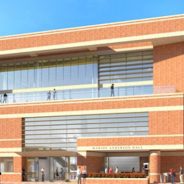 On October 19th, UCLA Anderson School of Management broke ground on a new state-of-the-art building on campus: Marion Anderson Hall. The hall was made possible thanks to an unprecedented $100 million gift from benefactress Marion Anderson in May 2015—$40 million of which was earmarked for the building. The groundbreaking ceremony was attended by Dean Judy Olian, Senior Associate Dean Al Osborne Jr., UCLA Chancellor Gene Block, and Marion Anderson Hall donors: Sam Tang (MBA '87), Donald and Sherie Morrison, Bob Wilson (BS '53), Luis (MBA '02) and Lindsey Serrano, and Heather Hasso. Continue reading…
Oct 20, 2017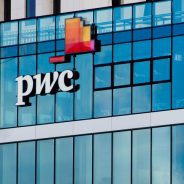 Earlier this month, PricewaterhouseCoopers (PwC) conducted a diversity training course at the University of Southern California. According to a press release, the program was part of PwC's recruiting efforts at the Marshall School of Business and Leventhal School of Accounting. Continue reading…
Oct 9, 2017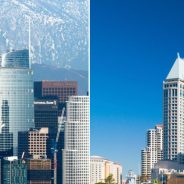 When someone decides to pursue an MBA, there are a lot of decisions to make. From choosing between full-time and part-time programs and deciding on the perfect city in which to launch your business career, there are a lot of factors to take into consideration.
For prospective MBA students who want to maintain the momentum of their career—rather than take a break for the degree—and earn all the benefits and job growth of an MBA while preserving flexibility, a part-time MBA program may be perfect. But even when you've settled on the type of degree you'd like to receive, choosing where to pursue that degree can be a challenge.
It's well-known that the Golden State has a number of business centers—even outside of the famous Silicon Valley and San Francisco—and can be the perfect place for someone to earn a degree or start their business career. With excellent part-time MBA programs in business hubs like San Diego and Los Angeles, it can be difficult for students to figure out the city and program that is perfect for them.
San Diego
Although San Francisco is well known around the world as a hub for startups, it was ultimately San Diego that took the top spot on Forbes' list of the "Best Cities to Start a Business." Rated the fifth-best business community in the country, San Diego's community of entrepreneurs has been growing exponentially in recent years.
Some businesses may be concerned about San Diego's high real estate prices or high taxes for businesses. Yet, with a comparatively low cost of living—in contrast to New York or San Francisco—the benefits for a business (especially a new one) in San Diego may far outweigh any concerns.
There are three main part-time MBA programs in San Diego: the Rady School of Management at UC San Diego; the California School of Management & Leadership at Alliant University; and the Fowler College of Business Administration at SDSU.
Rady's part-time MBA, better known as the Flex MBA, is the top-rated part-time program in the metro area. Students can complete the program on two distinct paths: the FlexWeekend track or the FlexEvening track. FlexEvening students attend classes on two nights per week over the course of 30 months, while FlexWeekend students attend classes on Fridays and Saturdays on alternative weekends. Unlike the FlexEvening option, however, this FlexWeekend path can be completed in 24 months, while still offering flexibility around professional work schedules.
At the California School of Management & Leadership, the MBA program requires students to take a full course load but offers the schedule and flexibility of a part-time program. Providing a strong foundation in business, leadership, and analytical skills, Alliant's program can be taken either on campus in San Diego or completely online. The courses are entirely offered in the evening and all scheduling is done in consideration of working professionals. Even with the incredibly flexible schedule, however, students will take a full course load of two courses per eight-week term and therefore can still complete their degree in just two years. The program also allows students a number of concentrations to further focus their education.
At the Fowler College of Business, the part-time MBA requires students to complete 15 classes (or 45 units) total, but allows students three-to-four years to complete their degree, rather than just one or two. Classes are typically offered during evening hours and allow students to continue in full-time jobs. The program requires 15-21 units of core courses as part of the degree, but also permits students to use their additional elective credits to focus in a concentration such as international business, accounting and more.
Los Angeles
While it might seem like the film industry dominates the LA metro, it is also a vibrant and growing city for business, tech, and entrepreneurship. Between the diversity of the city, which brings together people from around the world, and a population bursting with creativity, it can be a perfect place for people to show off their talents, and that just might be in marketing, sales, or getting a new company off the ground. Many of the most successful companies in the country have had their start in Los Angeles, such as CitySearch (sold to Ticketmaster for $260 million) or LowerMyBills (sold to Experian for $330).
Several part-time MBA programs in Los Angeles include:
The Drucker and Masatoshi Ito Graduate School of Management offers a part-time MBA program for working professionals which takes roughly two and a half years to complete and includes two sessions over the summer. The part-time program is similar to full-time, offering classes that provide a strong business foundation such as Quantitative Methods and Marketing Management or Managerial Accounting. Students can still be active in the workforce while earning their degree, but if they have time away from their jobs they can also pursue study abroad in countries like China, New Zealand, or the Czech Republic.
The Graziado School at Pepperdine's part-time MBA is available to students either on-campus, online, or a combination of the two. The program can also be pursued at any of Pepperdine's four campus locations in the Los Angeles metro area. The program consists of 52 semester units with the opportunity to specialize electives in areas such as Dispute Resolution or Organizational Change.
The part-time MBA at USC's Marshall School of Business allows students to take classes only in the evenings and weekends, and can be completed in 33 months. The credits are evenly split between elective and core courses with the option of almost 100 elective courses offered ever year. After 12-months of core courses, all part-time students will also take PM.GLOBE, a semester-long macroeconomics class which also includes a 10-day international trip.