Post tagged "los-angeles"
Oct 9, 2017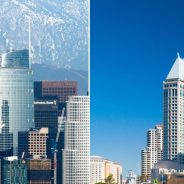 When someone decides to pursue an MBA, there are a lot of decisions to make. From choosing between full-time and part-time programs and deciding on the perfect city in which to launch your business career, there are a lot of factors to take into consideration.
For prospective MBA students who want to maintain the momentum of their career—rather than take a break for the degree—and earn all the benefits and job growth of an MBA while preserving flexibility, a part-time MBA program may be perfect. But even when you've settled on the type of degree you'd like to receive, choosing where to pursue that degree can be a challenge.
It's well-known that the Golden State has a number of business centers—even outside of the famous Silicon Valley and San Francisco—and can be the perfect place for someone to earn a degree or start their business career. With excellent part-time MBA programs in business hubs like San Diego and Los Angeles, it can be difficult for students to figure out the city and program that is perfect for them.
San Diego
Although San Francisco is well known around the world as a hub for startups, it was ultimately San Diego that took the top spot on Forbes' list of the "Best Cities to Start a Business." Rated the fifth-best business community in the country, San Diego's community of entrepreneurs has been growing exponentially in recent years.
Some businesses may be concerned about San Diego's high real estate prices or high taxes for businesses. Yet, with a comparatively low cost of living—in contrast to New York or San Francisco—the benefits for a business (especially a new one) in San Diego may far outweigh any concerns.
There are three main part-time MBA programs in San Diego: the Rady School of Management at UC San Diego; the California School of Management & Leadership at Alliant University; and the Fowler College of Business Administration at SDSU.
Rady's part-time MBA, better known as the Flex MBA, is the top-rated part-time program in the metro area. Students can complete the program on two distinct paths: the FlexWeekend track or the FlexEvening track. FlexEvening students attend classes on two nights per week over the course of 30 months, while FlexWeekend students attend classes on Fridays and Saturdays on alternative weekends. Unlike the FlexEvening option, however, this FlexWeekend path can be completed in 24 months, while still offering flexibility around professional work schedules.
At the California School of Management & Leadership, the MBA program requires students to take a full course load but offers the schedule and flexibility of a part-time program. Providing a strong foundation in business, leadership, and analytical skills, Alliant's program can be taken either on campus in San Diego or completely online. The courses are entirely offered in the evening and all scheduling is done in consideration of working professionals. Even with the incredibly flexible schedule, however, students will take a full course load of two courses per eight-week term and therefore can still complete their degree in just two years. The program also allows students a number of concentrations to further focus their education.
At the Fowler College of Business, the part-time MBA requires students to complete 15 classes (or 45 units) total, but allows students three-to-four years to complete their degree, rather than just one or two. Classes are typically offered during evening hours and allow students to continue in full-time jobs. The program requires 15-21 units of core courses as part of the degree, but also permits students to use their additional elective credits to focus in a concentration such as international business, accounting and more.
Los Angeles
While it might seem like the film industry dominates the LA metro, it is also a vibrant and growing city for business, tech, and entrepreneurship. Between the diversity of the city, which brings together people from around the world, and a population bursting with creativity, it can be a perfect place for people to show off their talents, and that just might be in marketing, sales, or getting a new company off the ground. Many of the most successful companies in the country have had their start in Los Angeles, such as CitySearch (sold to Ticketmaster for $260 million) or LowerMyBills (sold to Experian for $330).
Several part-time MBA programs in Los Angeles include:
The Drucker and Masatoshi Ito Graduate School of Management offers a part-time MBA program for working professionals which takes roughly two and a half years to complete and includes two sessions over the summer. The part-time program is similar to full-time, offering classes that provide a strong business foundation such as Quantitative Methods and Marketing Management or Managerial Accounting. Students can still be active in the workforce while earning their degree, but if they have time away from their jobs they can also pursue study abroad in countries like China, New Zealand, or the Czech Republic.
The Graziado School at Pepperdine's part-time MBA is available to students either on-campus, online, or a combination of the two. The program can also be pursued at any of Pepperdine's four campus locations in the Los Angeles metro area. The program consists of 52 semester units with the opportunity to specialize electives in areas such as Dispute Resolution or Organizational Change.
The part-time MBA at USC's Marshall School of Business allows students to take classes only in the evenings and weekends, and can be completed in 33 months. The credits are evenly split between elective and core courses with the option of almost 100 elective courses offered ever year. After 12-months of core courses, all part-time students will also take PM.GLOBE, a semester-long macroeconomics class which also includes a 10-day international trip.
Sep 29, 2017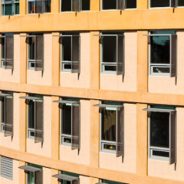 The Paul Merage School of Business at the University of California, Irvine received some heavy honors from the recently-revealed Forbes list of the "Best Business Schools" in the U.S., which analyzes how much graduates typically earn five years after graduation. This year, the business school ended up 41st on the list overall, with a $47,000 USD five-year expected gain for full-time MBA grads.
Continue reading…
Sep 22, 2017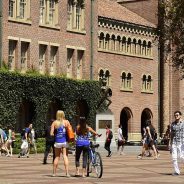 According to USC News, the Neely Center for Ethical Leadership and Decision Making has officially opened on the school campus. The Center is a multidisciplinary research center focused on examining ethical leadership and decision-making processes. Jointly housed at the USC Marshall School of Business, the USC Viterbi School of Engineering, and the USC Price School of Public Policy, the Center is led Ali Abbas. Continue reading…
Sep 12, 2017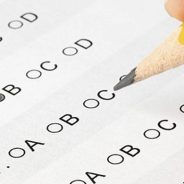 Applying for an MBA program is a long process: There's plenty of applications, essays, and interviews involved in getting you into the program atop your list. To add insult to injury, many programs require a GMAT or GRE score, only adding to potential workload and stress. Continue reading…
Sep 1, 2017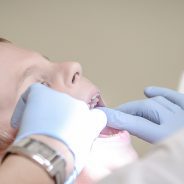 Here's some news that may make you smile.
Cal State LA has been awarded a $16.6 million grant from the California Department of Health Care Services. According to a press release issued by the school, the grant is the largest in Cal State LA history.
The money will be used to promote dental health in some of Los Angeles most underserved communities. The project is targeting areas that experience high rates of dental diseases, such as children with special needs, American Indian, and Alaska Native families.
"This grant recognizes our long history of service and engagement in underserved communities," Cal State LA President William A. Covino said. "With this grant we will be able to assist children who desperately need dental care. We're grateful for the opportunity to serve in new ways."
The stated goals of the grant include:
Increasing access to oral health care.
Identifying and treating dental disease.
Incentivizing continuity of care for children enrolled in Denti-Cal, a program that provides dental services to approximately 6 million children in California.
Deploying mobile care teams to provide oral health screenings.
Establishing ongoing relationships with a dentist.
"Oral health is directly connected with overall health status and well-being across the lifespan. Oral health can affect academic achievement, self-esteem, relationships, income, and quality of life," Cal State LA Professor Rita Ledesma also added. She is the Associate Dean of Diversity and Student Engagement in the Rongxiang Xu College of Health and Human Services.
Ledesma continued: "The grant provides a unique opportunity to build partnerships with community-based organizations and deliver oral health screening, oral health education and supplemental services to address dental health disparities that children and families experience in our community."
Cal State LA is one of 15 recipients of the Local Dental Pilot Project funding. The project will be directed by Ledesma and Ashley Munger, an Assistant Professor in the Department of Child and Family Studies.
Aug 29, 2017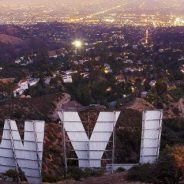 The transmissions Los Angeles sends back out into the ether are those culled from the desires of its inhabitants but also from the people who romanticize it from the outside. As Joan Didion once wrote, "The city burning is Los Angeles's deepest image of itself."
Los Angeles is, admittedly, polarizing. While some may find the not-so-authentic atmosphere of Hollywood to be a downtrodden, morose landscape, the city's expansive diversity and subtle natural wonder is enthralling in its own right. In a way, it feels alien and utterly familiar all at once.
It's this kind of uncertainty that makes Los Angeles an ideal place to pursue a business degree for a prospective MBA open to a bit of ambiguity. While Silicon Valley up north has traditionally been romanticized as a place where we can re-write the rules, LA has been catching up recently—and fast. Los Angeles has embraced the tech boom in a big way, with many Valley bigwigs and new startups alike moving their operations to Silicon Beach on the West Side. With that in mind, the new era of LA innovation is creating some lofty starting salaries, particularly for MBA graduates.
The Highest Los Angeles MBA Salaries
UCLA Anderson School of Management
Recent UCLA Anderson graduates earned an average starting salary of $121,250 with a $25,000 signing bonus, according to statistics released by the school. Over 92 percent of Anderson MBAs received job offers within three months of graduation. The top five industries to employ Anderson MBAs are in tech (30.6 percent); financial services (21.6 percent); consumer products (13.4 percent); and consulting services (13.4 percent). Top employers for Anderson graduates include: Amazon, Deloitte, Bank of America Merrill Lynch, Google, Microsoft, Adobe, Amgen, BCG, EY, Mattel, McKinsey & Company, Nike, PwC, Apple, AT&T, Autodesk, Citigroup, Credit Suisse, Epson, Goldman Sachs, Intel, Sony Pictures Entertainment, and Disney, among others
UC Irvine Merage School of Business
MBA graduates from the UC Irivine Paul Merage School of Business posted record employment numbers for the school. Over 90 percent of recent MBAs received job offers within three months of graduation. The most popular industries to attract Merage graduates were in technology (33 percent), finance (31 percent), consulting (24 percent), and marketing/sales (27 percent). Merage graduates with tech industry positions earned starting salaries of $105,000; consulting, $100,000; consumer products, $85,000; and financial services, $100,000. Top employers included: Amazon, AT&T, Bank of America, Cisco, Dell, Deloitte, Gap, Hulu, Hyundai, IBM, Mattel, NBC Universal, Taco Bell, Twitter, and Volcom.
USC Marshall School of Business
According to employment statistics surveying the most recent USC Marshall School of Business MBA class, the average starting salary for Marshall graduates is $115,309 with a $23,431 signing bonus. The top three industries that employ Marshall graduates are within consulting (34 percent), where MBAs start at $132,000; marketing/sales (27 percent), where MBAs start at $99,497; and financial services (18 percent), where MBAs start at $112,087. Top employers of Marshall's 2016 class include: Adobe, AT&T, Apple, Citigroup, Deloitte, Disney, Facebook, Film Roman, Google, Hewlett-Packard, Intel, Morgan Stanley, Johnson & Johnson, Samsung, Taco Bell, Warner Bros, Starbucks, PwC, Sony Pictures, Nestle, and PepsiCo, among others.
Pepperdine Graziadio School of Business and Management
Pepperdine Graziadio School of Business and Management graduates earned an average starting salary of $120,000, according to school statistics. Around 82 percent of Graziadio MBAs accepted job offers within three months of graduation.
Financial services, entertainment, technology, and consulting were the top industries to employ Graziadio MBAs.
For more information on the best Los Angeles MBA programs, check out our guide to the city. As well, learn more about which LA schools do not require GMAT or GRE scores here.
Aug 9, 2017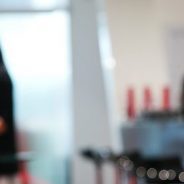 It's August, which means it's almost time for the Forté Forums. These free events are hosted by the Forté Foundation, a nonprofit consortium of leading companies and top business schools committed to advancing the role of women in business. Scheduled for 10 U.S. cities as well as Toronto and London beginning on August 14, they are designed to help women learn more about the value of the MBA.
Whether you are a college student looking to explore options for the future, have been in your job for a few years and are thinking about a change, or are looking for a way to catapult yourself to the next level in your career, the Forté Forums are for you.
Choose to attend a forum in a city near you, and you can learn more about how the MBA can help you advance in your career, expand your earning potential, or provide opportunities to study abroad. With more than 100 leading business schools in attendance, you can also learn more about different programs directly from the school representatives who know them best.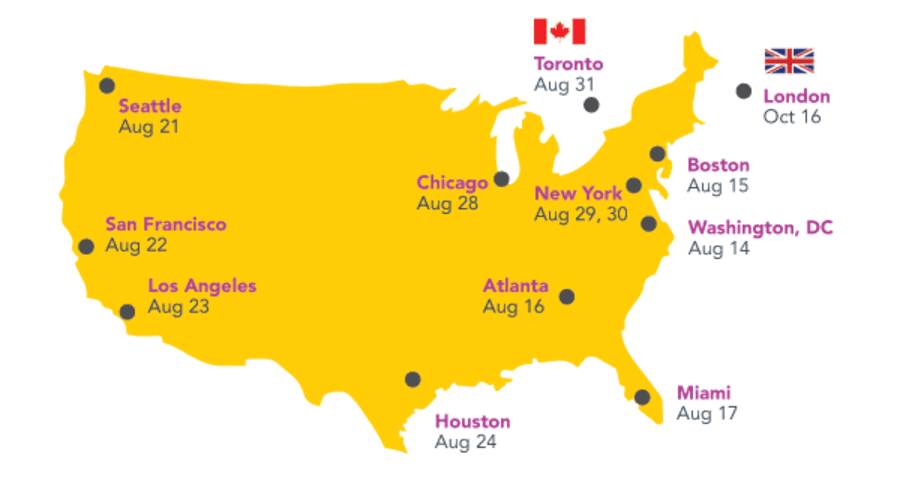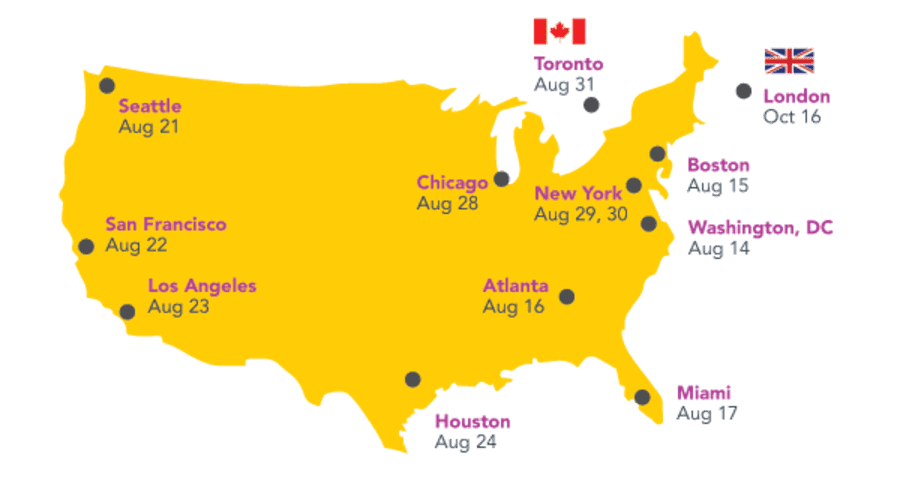 The Forté Forums also draw leading MBA businesswomen from a range of industries and career stages, eager to share their experiences and provide advice and guidance. And they give you a chance to network with other high-achieving women interested in learning more about the MBA. Former attendees of the Forté Forums report that women they've met at the events have become part of a lasting peer support network.
Last but not least, the forums can help you begin to think about how to finance your MBA, offering valuable information about Forté's scholarship opportunities, as well as many other funding sources.
Whether you know nothing at all about business school and want to see what it's all about—or you're planning to apply this fall and want to connect with others doing the same, don't miss out. Register for a nearby Forté Forum today!
2017 Forté Forums Calendar:
August 14th: Washington, DC
August 15th: Boston
August 16th: Atlanta
August 17th: Miami
August 21st: Seattle
August 22nd: San Francisco
August 23rd: Los Angeles
August 24th: Houston
August 28th: Chicago
August 29th and 30th: New York City
August 31st: Toronto
October 16th: London
Learn more about the Forté Forums, including how to register.
This article has been edited and republished with permissions from Clear Admit.
Aug 7, 2017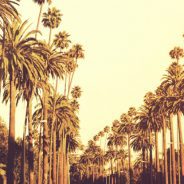 As the line between business and information technology industries continues to blur, more and more tech professionals are looking to business schools and MBA programs to help give them a leg up on the competition. An MBA with a focus on information technology (IT) is a great path to landing any number of tech-related jobs, especially in the Los Angeles metro. Here's a rundown of what the city has to offer:
Anderson School of Management – UCLA
Founded as the College of Business Administration in 1935, the UCLA Anderson School of Management initially taught vocational business skills to people who would be teaching others. The program was renamed the John E. Anderson Graduate School of Management at UCLA in 1987 in honor of Anderson's $15 million gift to the program. Today, the school offers a full-time, two year MBA program, as well as a part-time, Executive and two Global Executive MBA programs.
The UCLA Anderson Easton Technology Management Center prepares business students to drive change in technology through coursework, workshops and events covering tech in the business world. MBA students enrolled at Anderson are also able to specialize their degree through the Center with the Easton Technology Leadership concentration. Sample Courses include:
Innovation in Media & Entertainment Technology
Intellectual Property
New Product Development
Payment Technology
Technology Management
Argyros School of Business – Chapman University
The Argyros School of Business at Chapman University gives students the opportunity to pursue a track during the MBA program, including Information Systems in Digital Times. While the track will not be recorded on the transcript or diploma, the coursework will come in handy while pursuing a career in technology and can be referenced on a resume. Students on the Information Systems in Digital Times track can choose from the following elective classes:
Marketing Research
Information Technology for Sustainable Competitive Advantage
Statistical Models for Analytics
Data Mining
Marketing Analytics
California State University, Long Beach
California State Long Beach began offering business classes in 1949 with only 24 business students and four faculty members. Today, the College of Business Administration is located in state-of-the-art building, complete with decision support laboratories, classrooms with the latest in technology, multimedia capability and modern lecture halls. The Association to Advance Collegiate Schools of Business International accredited school is also offers a Daytime Accelerated MBA program.
Long Beach offers an MBA Emphasis in Information Systems through the school's IS department. Students on this track must take the IS core classes of Quantitative Methods for Managerial Decision Making and Management of Information Systems before selected three of the following electives:
Internet Applications Development
Business Telecommunications Management
Network Modeling and Simulation
Database Management Systems
Electronic Commerce
Graziadio School of Business and Management – Pepperdine University
The Graziadio School of Business and Management offers a Digital Innovation & Information Systems MBA to its 15 and 20-Month MBA Students. According to the school, this program focuses on bridging the gap between business and technology and helps students gain an advanced and in-demand understanding of technology innovation. This degree prepares students for careers in the following fields:
Systems or Technology Analyst
Infrastructure Manager
IT Director, CIO
Business Intelligence Analyst/Manager
Process Analyst/Manager
IT Program/Project Manager
Business-IT Relationship Management
Digital Business Consultant
Operations Management, COO
Technology Product Management
Loyola Marymount University
Founded in 1911, Loyola Marymount University (LMU) is a premier Catholic university rooted in the Jesuit and Marymount traditions. LMU's College of Business Administration (CBA) was established in 1926. Today, the college offers several undergraduate degree offerings and graduate degree offerings, including an MS in Accounting, MBA and Executive MBA.
Marymount offers various areas of emphasis for their MBA degree, including Information Technology. Six different IT courses are offered, such as Risk Analysis and Financial Modeling, which introduces advanced quantitative model building skills for financial risk analysis. Another high-level IT class offered for Marymount MBAs is Information Technology Security. The school describes the course as follows:
"After 9/11 and the fall of Enron—the 7th largest corporation in America—information technology security has become one of the fastest growing areas in the business world. The need to know how to protect corporate information from attacks both from terrorists and business insiders are enormous. The main objective of this course is to provide students an exposure to the complex information security management issues in the US today. This course offers business professionals a unique blend of technical knowledge and managerial training to investigate digital threats, study corporate security needs, modeling potential risk, and explore possible strategies that management can adapt to protect valuable corporate assets."
Mihaylo College of Business – California State University, Fullerton
The Mihaylo College of Business and Economics was founded in 1963. The college is named for Steven G. Mihaylo, a 1969 Cal State Fullerton graduate-turned-businessman who made significant contributions to the university. The school has offered MBA degrees since its inception, and today offers MBA, MA and MS programs, including online programs and programs for working professionals.
The Information Systems And Decision Sciences Department at Mihaylo offers concentrations in Information Systems to MBA students. Coursework includes:
Integrated Enterprise Information Systems
Information Privacy and Security
Systems Analysis, Design and Development
Peter F. Drucker and Masatoshi Ito Graduate School of Management – Claremont Graduate University
The Peter F. Drucker & Masatoshi Ito Graduate School of Management was founded in 1971 and in 1987 was named in honor of Peter Drucker, a pioneer in management theory who helped create one of the first EMBA programs in the United States. In addition to the traditional full-time MBA, the Drucker School of Management offers a part-time and an Executive MBA.
Drucker offers a dual MS in Information Systems & Technology/MBA degree that teaches foundations in technology and management. The special degree is presented in partnership with the Center for Information Systems & Technology (CISAT) and features a curriculum that teaches best practices in both IS&T and management. Students earn two degrees simultaneously and consists of 19 courses.
The Paul Merage School of Business – University of California, Irvine
Located about halfway between Los Angeles and San Diego, the UC Irvine campus is just ten minutes away from the coastal communities of Huntington Beach, Newport Beach and Laguna Beach. The UC Irvine Paul Merage School of Business offers a full-time, two year MBA program, as well as a part-time, Executive and Healthcare Executive MBA programs.
The Merage School offers some Information Systems coursework for MBA students. All MBAs must take the core Information Technology class. These electives include:
Critical IT Decisions for Business Executives
Business Intelligence for Analytical Decisions
Digital Strategies and Markets
Special Topics in Information Systems
Aug 4, 2017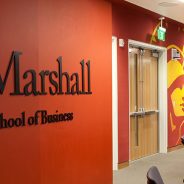 Earning an MBA is a great way for grad students to master business, management and leadership skills. But some prospective MBAs enter grad school with a clear idea of which industry they want to enter following graduation. For students who want to focus toward a particular industry or discipline, dual degree programs offer the chance to pair a general MBA education with a specialized degree that's tailored to their needs. Continue reading…
Jun 28, 2017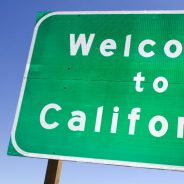 Although Los Angeles and San Francisco are technically part of the same state, Northern and Southern California have long co-existed as opposite poles on the same spectrum; SF is Oscar to LA's Felix, to use an extremely relevant analogy.