Post tagged "los-angeles"
Oct 8, 2019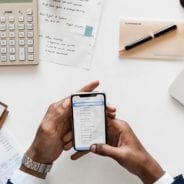 While MBAs have the pick of the litter when it comes to professional paths, accounting has always been a dependable option. This week's positions go out to the number crunchers, bean counters, and ledger lovers.
Continue reading…
Sep 5, 2019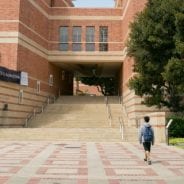 Reflecting on the value of an MBA is essential to know what's driving you; it will make your application stronger and help you feel better about your decision.
So, is a full-time MBA program worth the time, cost, and effort involved? Adrian Aguirre, the associate director of MBA admissions at UCLA Anderson, laid out 7 reasons it could be.
Continue reading…
Aug 15, 2019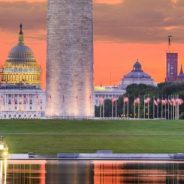 Registration is open for the 2019 Forté MBA Forums.  Designed for women considering an MBA, the Forums provide an ideal opportunity to learn more about the value of an MBA from admissions reps, alumnae, and current students at top business schools. Open to all women—career changers, college students planning the future, or career professionals looking to go to the next level—the events provide a distinct MBA advantage.
About the Forté MBA Forums
The MBA Forums are FREE and held in 11 cities across the U.S. and Europe. The events are a chance for women to build their peer support network and meet other successful businesswomen from a diverse range of industries. The MBA Forums offers exclusive insights into the MBA admissions process.
"The Forté Forum event provided the exact insights we were looking for," said Madeline Keulen, Forté MBA Forum attendee and 2019 HBS alum. "Most of the schools I was interested in had representatives at the event who could speak to the specifics of their programs, and panels of alumni enhanced the richness of the experience through their personal stories of why they chose to pursue an MBA. I have a much better sense of where I'd fit best."
2019 Event Dates and Locations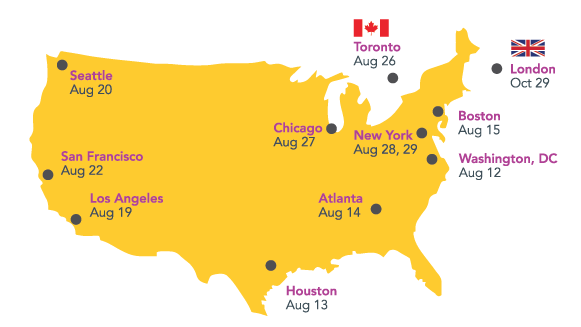 August 12, Washington, D.C.
August 13, Houston, TX
August 14,  Atlanta, GA
August 15,  Boston, MA
August 19,  Los Angeles, CA
August 20, Seattle, WA
August 22, San Francisco, CA
August 26, Toronto, Canada
August 27, Chicago, IL
August 28, New York City, NY
October 29, London, England
Sample Event Format
6–8:15 p.m. – Registration and School Fair
Connect with admissions at top business schools
Learn more about the admissions process
Find the right school for you
Networking reception
7–8 p.m. – MBA Alumnae Panel
Get advice and hear stories from top MBA women in a range of industries and at various career stages. Learn what motivated them to earn their MBA and the successes and challenges they've faced.
8:15–9 p.m. – Admissions Panel
Enjoy a panel of seasoned MBA admissions professionals from top programs. Learn more about admissions requirements, researching schools, applications, and financing.
Visit the site to see more details about locations and to register!
Jul 2, 2019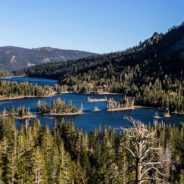 The length of California is approximately 770 miles. From top to bottom, visitors will find a mass of fascinating contradictions—Silicon Valley, Napa, Hollywood Glitz, Malibu, the SF Mission, Humboldt County pot farms, Yosemite,
San Diego surf, Fresno farmland, Palm Desert, the rolling hills of John Steinbeck Country.
These are just a handful of examples that represent the wonderful diversity of landscapes and communities all technically located in one U.S. state. It seems abundantly clear why so many MBA graduates look to the Golden State to make careers for themselves.
This week, we highlight four California Job openings available for MBA graduates:
Jun 19, 2019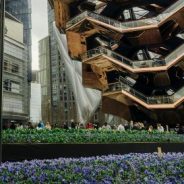 Finance, no surprise, is an extremely popular field among MBA graduates. According to Payscale, finance is 4.7 times more popular among MBA graduates than other fields. The reasons for this are rather uncomplicated: its pretty lucrative.
The starting median salary for those with up to five years of experience is $62,100. After ten years, the reported median salary jumps to $120,000; a 93 percent increase. Given that it is finance, the bonuses that employees can earn are massive, making the field even more lucrative.
With such high salaries and the prospect of massive bonuses, those interested in finance might be curious about what the best positions are for them. These can vary by company, experience, and location.
Companies Recruiting Finance MBA Graduates
The firm you work for can affect how much you make. Larger firms tend to offer more than smaller houses. The following are the top five employers in terms of average salary for those with an MBA in finance.
Morgan Stanley: $136,500
Deloitte: $132,656
Microsoft: $123,684
Amazon: $123,678
Citigroup: $121,346
Finance MBA Experience
As one might expect, the more experience one has in a field, the higher their salary will be. According to Payscale, this is a breakdown of average salary based on years of experience.
Up to 11 Months: $58,517
1–4 Years: $65,589
5–9 Years: $86,086
10–19 Years: $113,775
20+ Years: $135,016
Finance MBA Location
Along with company size and experience, location is the other major determinant of salary for finance MBA graduates. Given the fact that finance tends to be centralized in major cities, it is reasonable to assume that the largest salaries are to be found in cities with large, well-populated metropolitan areas. The following are the five cities where MBA graduates can earn the most.
New York, NY: $120,962
Los Angeles, CA: $111,727
Boston, MA: $109,490
Chicago, IL: $108,421
Houston, TX: $101,643
Top Paying Finance Careers
While there are many careers from which a finance MBA can choose, the following offer the highest salaries. To maximize a potential salary, one should consider the variables mentioned above when searching for a position.
#1: Vice President, Finance ($135,000–$195,000)
As a vice president of finance, your primary responsibility will be to direct finances and coordinate the budget. The VP of finance also sets goals and oversees lower-level employees in the financial department. Other responsibilities include engaging in accounting, operations, and finance management.
Common tasks include the following:
Ensuring company financial plans are carried out
Coordinating, preparing, and reviewing annual reports
Directing accounting operations
The average salary of a VP of finance is $134,919. In addition, MBA graduates can earn an average of $24,430 in bonuses, $24,566 in commission, and $8,757 in profit sharing. The salary on this job can raise these numbers higher depending on where one works. Look for these positions in the following cities, where you can earn more than the average:
San Francisco, CA: 28 percent more
Los Angeles, CA: 16 percent more
Boston, MA: 15 percent more
#2: Finance Director ($110,000–$160,000)
Finance directors are responsible for managing the goings on in the finance department of the company. In addition, effective finance directors can see problems and risks and design necessary solutions as needed.
Common tasks include the following:
Overseeing the preparation of regulatory and financial reporting as required
Developing policies and procedures to control and report financials
Managing budget, forecast, and accounting preparations
The average salary of a finance director is $111,384. MBA graduates can expect to earn an average bonus of $18,556, $33,000 in commission, and $5,113 in profit sharing. According to Payscale, the following are three highest paying companies for this position:
Nike: $150,000
Lilly: $130,000
CBRE Group: $128,000
#3: Investment Banker ($99,000–$207,000)
As an investment banker, your primary responsibility is to grow wealth for your clients. This can be through either strategic investing or raising capital. Investment bankers look through all of the financial information of a company to develop the best strategy for addressing its concerns and reaching its goals.
Common tasks include the following:
Constructing financial models to aid in transactions and communications
Performing valuation analyses
Conducting industry and company research
On average, you can expect to earn an average of $98,831 in salary. Investment banking is rather lucrative, so it is not impossible to double your salary in commission alone. However, because if this, the salary scale can widely vary. The average commission for this position on Payscale is $90,000. To make that possible, you'll need to go to a city where capital generation is needed. These three places pay more than the average, according to Payscale:
San Francisco, CA: 52 percent higher
New York, NY: 12 percent higher
Dallas, TX: 5 percent higher
#4: Finance Manager ($90,000–$124,000)
Finance managers are expected to watch departmental budgets. Their primary responsibilities include making financial forecasts for their company, working with other departments to establish future budgets, and keeping excellent track of the money going in and out of the company.
Common tasks for people in this position include the following:
Identifying areas for cost reduction
Providing analyses to the operations team
Preparing informational analyses
Given the importance of this position, MBA graduates who pursue it will be compensated well. The average salary for a finance manager is $89,636. In addition to the base salary, an MBA graduate can expect an average of $9,959 in bonuses, $25,006 in commission, and $3,982 in profit sharing.
Because this position is so important, companies are willing to pay excellent candidates well. The following offer the three highest average salaries according to Payscale:
Boeing: $119,000
Amazon: $112,000
Johnson & Johnson: $111,000
#5: Portfolio Manager ($84,000–$140,000)
Portfolio managers are responsible for investing their clients' money, whether those clients are businesses or individuals. They work to get the highest return possible for their clients' money.
Common tasks for this position include the following:
Consulting with clients to develop investment goals
Reporting on investment performance
Managing portfolios to maximize returns
Portfolio managers earn an average of $84,443, with $10,274 in bonuses, $10,113 in commission, and $4,000 in profit sharing. According to Payscale, these positions tend to be centered in financial institutions and investment firms.
The following three banks offer the highest average salaries to their portfolio managers.
Blackrock: $115,000
S. Bank: $99,000
Citizens Financial Group: $97,000
Apr 10, 2019
California or Arizona? Los Angeles or Phoenix? Arizona State University's W.P. Carey School of Business of USC Marshall Business School?
It's not so easy deciding where you should go to school for your MBA degree. There are many elements to consider including the location, cost of attendance, school rankings, post-graduation opportunities, and type of programs available. To help simplify the process for you, our School vs. School series takes a look at two similar top b-schools to compare and contrast what they offer.
Today, we're taking a look at ASU vs. USC to see which is best for you. Continue reading…
Mar 18, 2019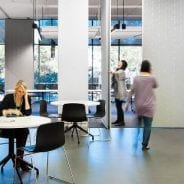 Global health care is one of the fastest growing sectors in 2019, with Deloitte expecting spending to reach $10.059 trillion by 2022. Thanks to aging and growing populations, you can expect a greater prevalence of chronic diseases, ultimately translating to exponential advances in innovative technologies, medicines, and care.
For MBA graduates, this translates into a huge potential for job opportunities in the health care sector. In particular, there are opportunities for:
New innovative technologies and personalized programs to engage with consumers.
Better data security and ownership.
Increased health care delivery and mobility.
One of the companies at the leading edge of this sector is Merck. Continue reading…
Feb 14, 2019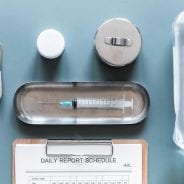 The California healthcare industry is booming. The industry employs more than 1.4 million people across ambulatory settings, hospitals, and residential care facilities. And as the population continues to age, there's no doubt that the healthcare industry will continue to expand.
So, it should come as no surprise that an MBA in healthcare is becoming a more popular track for future business leaders. With the industry estimated to be worth $2.26 trillion, there are many opportunities across the board. The key is to choose the right healthcare MBA.
Here are our top six California Healthcare MBA programs:
Feb 8, 2019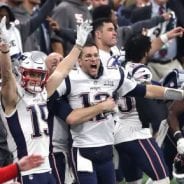 Aside from Tom Brady, Aaron Donald, and a shirtless Adam Levine, there's no doubt that the Super Bowl commercials were the star of the night last Sunday.
The game, certainly, wasn't the most thrilling. So the question is, what was the best ad of the 2019 Super Bowl? To get to the bottom of the question, a panel of Northwestern Kellogg MBA students got together to discuss each commercial. In the end, they looked for the ads that were the most and least effective at driving business and building their brands.
How Super Bowl Commercials Evaluation Works
First, before we dive into the best and worst ads, it's important to know how the Kellogg MBAs made their evaluation. Working alongside two of the school's most widely respected marketing professors—Time Calkins and Derek Rucker—the MBA panel applied the strategic ADPLAN framework.
A—Attention: Did the commercial engage the audience?
D—Distinction: Was the execution unique in delivery?
P—Positioning: Did the commercial represent the appropriate category and feature a strong benefit?
L—Linkage: Will the benefit and brand be remembered?
A—Amplification: Were viewers' thoughts favorable?
N—Net Equity: Was the commercial consistent with the brand's reputation and history?
From here, the MBA students came up with the final 2019 rankings.
Microsoft Super Bowl Commercial Wins
For the most effective ad, Microsoft took home the top prize. Their commercial spot was not only charming, but it stood out for its emotional tone and lack of clutter. The ad demonstrated Microsoft's new adaptive controller and how it helps disabled kids play video games and form friendships. A clear benefit was apparent, showing how Microsoft technology makes the world a better place.
Amazon, Expensify, and Other Standouts
Other stand out advertisers for the Super Bowl included Amazon, Expensify, Washington Post, Pepsi, Bumble, and Google.
For each of these top spots, there was something different that made them stand out. Pepsi made an ad built upon a very common question, "Is Pepsi OK?" while the Washington Post avoided politics and instead focused on celebrating the role of journalists. On the other hand, Amazon featured product failures and celebrities while Expensify demonstrated how easy it is to keep track of your receipts with their product.
Bizarre Andy Warhol Burger King Commercial Flops
As for the least effective Super Bowl commercial, that honor went to Burger King. Their strange ad featured 1982 footage of Andy Warhol eating a Whopper, but it just came across as dull and uninteresting. Other advertising failures included the confusing Avocados From Mexico ad, Sprint's flying horse disaster, the Turkish Airlines dark and scary spot, Mint Mobile's unappealing chunky milk, and Simplesafe's unbalanced ad. As for why each of these commercials failed, it always came back to a confusing message that didn't deliver a clear benefit.
Overall, it was a good year for Super Bowl commercials even if the game was subpar. Do you agree with Kellogg's picks?
---
This article has been republished and edited from its original source, Clear Admit.
Nov 16, 2018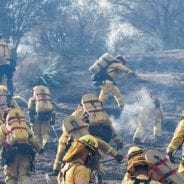 It's Friday, ya'll! Let's dig into some positive Los Angeles news from the previous week. And for those that can, please donate to those who are being affected by the California wildfires.
---
UCLA Anderson School of Management Economist Ed Leamer, one of the largest voices in the housing market to share his concerns leading up to the 2008 recessions, was recently interview by Howard Gold at Market Watch, regarding a distinct slowdown in housing prices and the number of new homeowners.
"Of the 11 recessions since World War II, nine have been preceded by 'substantial problems in housing and consumer durables,' Leamer wrote in his 2007 research paper "Housing IS the Business Cycle."
""If you look back to 1994 or so, you'll see a period of time where it was pretty flat around 1.4 million units, up and down a little bit, but it was sustained for a long period of time at that level," he continued. "If it got over 1.4 [million annually] you've got to start worrying about it" because it would be a sign of too much froth."
Leamer continues, saying, "There's no question in my mind that the housing sector's going to be difficult over the next couple of years. The price appreciation is going to be a thing of the past. The higher interest rates are going to be a problem, and the change in the tax codes that affects several states is yet another source of problems."
You can read more from Gold's interview with Learner here.
Cal State Fullerton's Mihaylo College of Business Marketing Professor Chiranjeev Kohli announced a forthcoming book that will address many of the pressing issues young MBAs face as they fully embrace adulthood—from the practical to the more elevated, such as harnessing willpower and discipline, and how to handle difficult relationships in the workplace.
Some of the guidelines Kohli sets forth are Investing: How to Attain Reasonable Success; Warranties: A Needed Security or a Wasteful Expense?; and Do Unto Others … Only if Others Treat You With Respect.
In his recent talk at the Pollak Library, Kohli poses the question, "What is the most important thing that we are trying to pursue in this life? If you say it is happiness, I disagree. The ultimate frontier is the search for truth or true knowledge … If you live by this, happiness will follow. But if you seek happiness, you may never find it."
You can read more about Kohli's book and more here.
David Offenberg, Associate Professor of Finance at LMU LA, received national recognition with the Financial Management Association's (FMA) Innovation in Teaching Award.
The Association recognized Offenberg for his work in entertainment finance. His methodology, which combines the hard skills of modeling and the soft 'people' skills of communication, impressed the awards committee.
"The real gift of this award is that it allows me to show my peers a more effective way to teach financial modeling … It's so exciting to know that courses will change and student outcomes will improve as faculty adopt my way of teaching," says Offenberg.
First launched in 2014, the Entertainment Finance course made available to business students concepts that had been heretofore only available to film majors. Tom Sheppard, a former student of Offenberg's, attests to the value of his guidance.
"I had virtually no connections in the film and television industry going into the course as a senior … [but] by the end of the semester, I had a job lined up at Lionsgate Entertainment—even before graduating. In my opinion, it's the most valuable class [at] LMU's business school."
You can read more about Offenberg's recognition here.