Nov 1, 2019

Let's take a look at some of the biggest stories from this week, including a Rutgers award winner, and much more.
---
The National Black MBA Association recently honored Rutgers Business School MBA student Livonia Mitchell with the "Best Presenter" award in its annual case competition last month. It was Mitchell's first time participating in such an event.
Fiat Chrysler Automobiles sponsored the competition, which includes students from 36 other schools. Students were required to present a case for how Fiat Chrysler could make a subscription car program profitable. They were required to present a marketing plan and a business model.
Mitchell, Director of Operations Excellence at Ports America, says of of her win, "The story really spoke to me … I connected with it. I think a lot of that came out."
She is currently enrolled in RBS' part-time MBA program, and plans to declare a concentration in Strategy and Leadership. For more on the competition at the Rutgers award winner, you can read here.
---
Two recent grads of the UCLA Anderson MBA program got some incredible news this month.
Their proposal to the LA City Council for housing for the homeless is to receive major funding to go forward. The nearly $24 million was granted to Greg Comanor ('19) and Aaron Sassounian ('19) to make their capstone project a reality.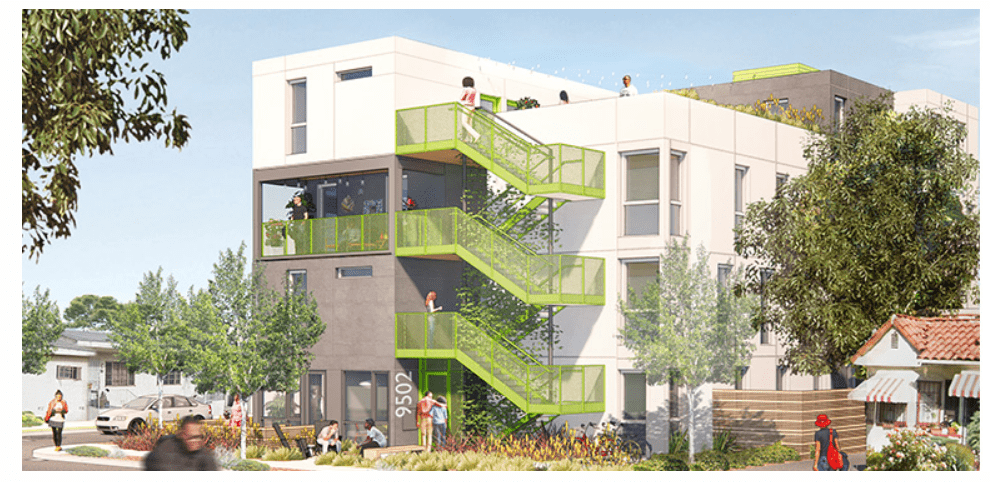 The two created a project which combines affordable housing units, health care, and other services into one development using a for-profit model. Using Anderson's Business Creation Option, the pair raised seed money with a friends-and-family campaign, and purchased a site in L.A.'s Watts neighborhood.
Comanor says of their concept, "Aaron and I were both real estate-focused students, coming from backgrounds in venture capital, investment banking, retail and multifamily development …We felt a nudge to do something socially conscious."
In order to make the project truly come to fruition, they formed Daylight Community Development, which uses shipping containers to create modular units with the help of creative financing strategies.
Daylight's Executive Director Tim Kawahara says of Daylight's team, "They have identified a market niche where financial returns and social impact intersect. These are the types of solutions we need in order to build our way forward."
You can read more on Daylight and their projects here.
---
This month, Georgetown University's McDonough School of Business established the Dealy Scholarship, a merit-based award for students who exemplify the values of gender equality in technology, finance, consulting, or other business fields.
Prashant Malaviya, Senior Associate Dean of MBA Programs at McDonough, says, "Gender equity is important to the future of business—whether in an MBA program or a corporate boardroom, there is tremendous value in diversity and inclusion … We are excited to begin awarding the Dealy scholarship to individuals who show [this] commitment."
All applicants to the full-time MBA program will be eligible for the award, but they must show the qualities exemplified by Healy's legacy. Joe Verbrugge (MBA '97), says:
"John represented the reason you'd want to go to a school like Georgetown. [He] was the epitome of 'we are all created equal' here. He believed that whether you are a man or a woman, it's about effort, diligence, and the creativity you bring to the work in front of you … He nurtured women leaders in a space where there aren't a lot of women leaders; he gave amazing opportunities to anyone who put in the effort."
Dealy passed away in 2017 after courageously fighting leukemia. His daughters, Anne and Marian, are both graduates of Georgetown. Anne, an attorney, and Marian, a microbiologist, were both present to comment on their father's gift to the school and to his family.
"This scholarship is a very sweet recognition of my Dad," Anne says. "He would very much appreciate [its] generosity and vision."
You can read more on the Dealy family and the scholarship here.
---
NYU Stern recently announced the expansion and renaming of its Volatility and Risk Institute (VRI). 
Since its creation a decade ago, the Institute and its associated V-Lab have provided measurement in real-time, along with forecasts of volatility for a vast array of financial assets.
The VRI will be directed by two NYU Stern faculty: Nobel Laureate Robert Engle, Professor of Management and Financial Services and creator of the V-lab; and Richard Berner, Professor of Management Practice and former Director of the Office of Financial Research
Raghu Sundaram, Dean of NYU Stern, says:
"I'm delighted to have Rob and Dick, two world-renowned experts on risk management, lead our newly expanded Volatility and Risk Institute … it will be a dynamic interdisciplinary hub [to] bridge the conversation between academia and industry, and to inspire novel research projects to address and manage the changing nature of risk facing today's global firms."
For more on the VRI, you can read here.
---
Robin Ely, Professor of Business Administration at Harvard Business School, recently offered her perspective on some strange advice offered by Ernst & Young at a training forum, which was held in its new Hoboken office in the summer of 2018.
Among the bizarre pointers offered in the "Power-Presence-Purpose (PPP)" training program, geared toward women at EY, were "a good haircut, manicured nails, and well-cut attire that complements your body type… [But] don't flaunt your body―sexuality scrambles the mind … Signal fitness and wellness." Other sections of the program included highly questionable statements about the differences in brain size and differences in ability between genders.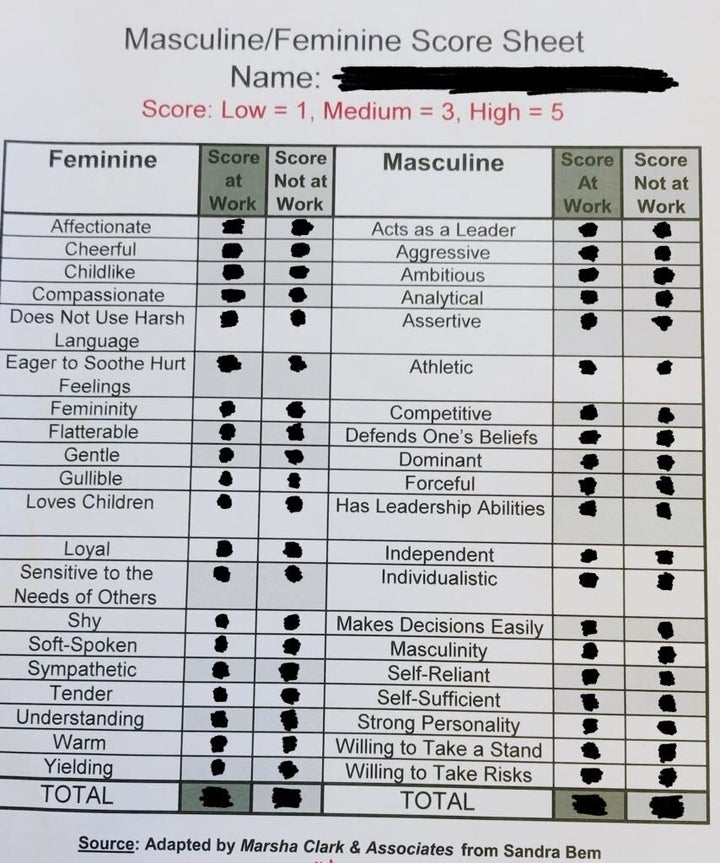 Professor Ely, whose expertise lies in race and gender relations in various organizations, says, "There's not a lot of empirical support [for these] trait differences between men and women … This curriculum is shot through with that assumption."
Ely has conducted research on law firms that found predominant focus on outmoded stereotypes in companies that had a low percentage of women in the higher ranks. A former EY employee has spoken out about the training and the overall culture of the firm which focused largely on advancing men. Women make up only 12 percent of EY's lead client service partners, she notes.
"The only way to succeed at EY is to work around the men. I heard that over and over," she says. For the full Huffington Post article, read here.
Oct 8, 2019

While MBAs have the pick of the litter when it comes to professional paths, accounting has always been a dependable option. This week's positions go out to the number crunchers, bean counters, and ledger lovers.
Continue reading…
Sep 15, 2019


Join the world's largest MBA tour in Los Angeles!
An MBA is a distinction in the workplace and a designation in the world of business. However, more importantly, it's a confidence booster, a way of thinking analytically and critically, and a training ground for making better personal and professional decisions.
This event will answer all of your MBA-related questions through presentations, networking opportunities, and valuable interactions with recruiters from 50+ top business schools.
In addition, you'll also receive the following for free: a professional LinkedIn Headshot, your resume reviewed, access to a pool of scholarships worth $7M and much more.
All of this is FREE of charge for those attending, so register today! Space is limited.
Sep 5, 2019

Reflecting on the value of an MBA is essential to know what's driving you; it will make your application stronger and help you feel better about your decision.
So, is a full-time MBA program worth the time, cost, and effort involved? Adrian Aguirre, the associate director of MBA admissions at UCLA Anderson, laid out 7 reasons it could be.
Continue reading…
Aug 15, 2019

Registration is open for the 2019 Forté MBA Forums.  Designed for women considering an MBA, the Forums provide an ideal opportunity to learn more about the value of an MBA from admissions reps, alumnae, and current students at top business schools. Open to all women—career changers, college students planning the future, or career professionals looking to go to the next level—the events provide a distinct MBA advantage.
About the Forté MBA Forums
The MBA Forums are FREE and held in 11 cities across the U.S. and Europe. The events are a chance for women to build their peer support network and meet other successful businesswomen from a diverse range of industries. The MBA Forums offers exclusive insights into the MBA admissions process.
"The Forté Forum event provided the exact insights we were looking for," said Madeline Keulen, Forté MBA Forum attendee and 2019 HBS alum. "Most of the schools I was interested in had representatives at the event who could speak to the specifics of their programs, and panels of alumni enhanced the richness of the experience through their personal stories of why they chose to pursue an MBA. I have a much better sense of where I'd fit best."
2019 Event Dates and Locations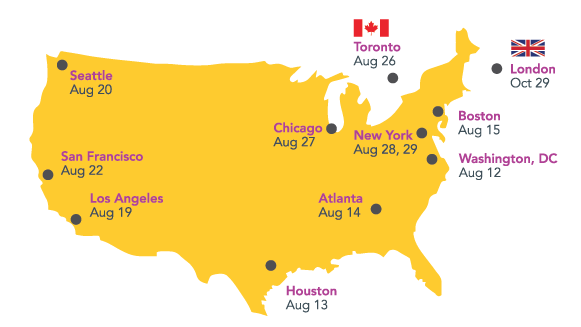 August 12, Washington, D.C.
August 13, Houston, TX
August 14,  Atlanta, GA
August 15,  Boston, MA
August 19,  Los Angeles, CA
August 20, Seattle, WA
August 22, San Francisco, CA
August 26, Toronto, Canada
August 27, Chicago, IL
August 28, New York City, NY
October 29, London, England
Sample Event Format
6–8:15 p.m. – Registration and School Fair
Connect with admissions at top business schools
Learn more about the admissions process
Find the right school for you
Networking reception
7–8 p.m. – MBA Alumnae Panel
Get advice and hear stories from top MBA women in a range of industries and at various career stages. Learn what motivated them to earn their MBA and the successes and challenges they've faced.
8:15–9 p.m. – Admissions Panel
Enjoy a panel of seasoned MBA admissions professionals from top programs. Learn more about admissions requirements, researching schools, applications, and financing.
Visit the site to see more details about locations and to register!
Jul 2, 2019

The length of California is approximately 770 miles. From top to bottom, visitors will find a mass of fascinating contradictions—Silicon Valley, Napa, Hollywood Glitz, Malibu, the SF Mission, Humboldt County pot farms, Yosemite,
San Diego surf, Fresno farmland, Palm Desert, the rolling hills of John Steinbeck Country.
These are just a handful of examples that represent the wonderful diversity of landscapes and communities all technically located in one U.S. state. It seems abundantly clear why so many MBA graduates look to the Golden State to make careers for themselves.
This week, we highlight four California Job openings available for MBA graduates: