Post tagged "los-angeles"
Mar 5, 2018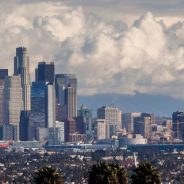 Return on Investment (ROI) is one of the most important factors a prospective MBA can take into consideration when choosing the right business school.
Of course, the true value of each MBA program may ultimately be something impossible to measure. The kind of connections made through professional networking, the soft skills that students attain which help them navigate through both their personal and professional life—these aren't things that can be easily quantified. But, thankfully, factors like average salary increase, rate of post-graduate employment and the overall tuition of a program are. And these numbers can help students start to better see an overall picture of what each MBA is worth.
The Best Long Angeles MBA Return on Investment
The Marshall School of Business – USC
The Marshall School of Business at the University of Southern California is consistently one of the top ranked MBA programs in the state of California and even throughout the country. Specific ROI aside, these sorts of honors should also be a factor when considering the overall value of the program: for example, Marshall has been named the third best program for "Most Satisfied Business School Graduates" by Forbes and sixth on The Economist's ranking of "Best Alumni Networks."
Based on tuition for the 2017-18 school year, the total expense (tuition, fees and living expenses included) to pursue a full-time MBA at Marshall would be $95,881 for the first year and $82,522 for the second, for a total of $178,403.
Now take into consideration the fact that the average salary for graduates of Marshall's full-time MBA program within three months of graduation is $115,309, and that the large majority of job offers (38 percent) for MBA students came from on-campus recruiting or job postings through the university. The second highest source of employment (21 percent) came from internships held while in the MBA program. Furthermore, a number of top organizations—such as Apple, AT&T, and Walt Disney Studios—hired the graduates of Marshall's 2016 MBA class. All of these factors boost the overall ROI of Marshall's program, making it one of the top valued programs in L.A.—even with the high price tag.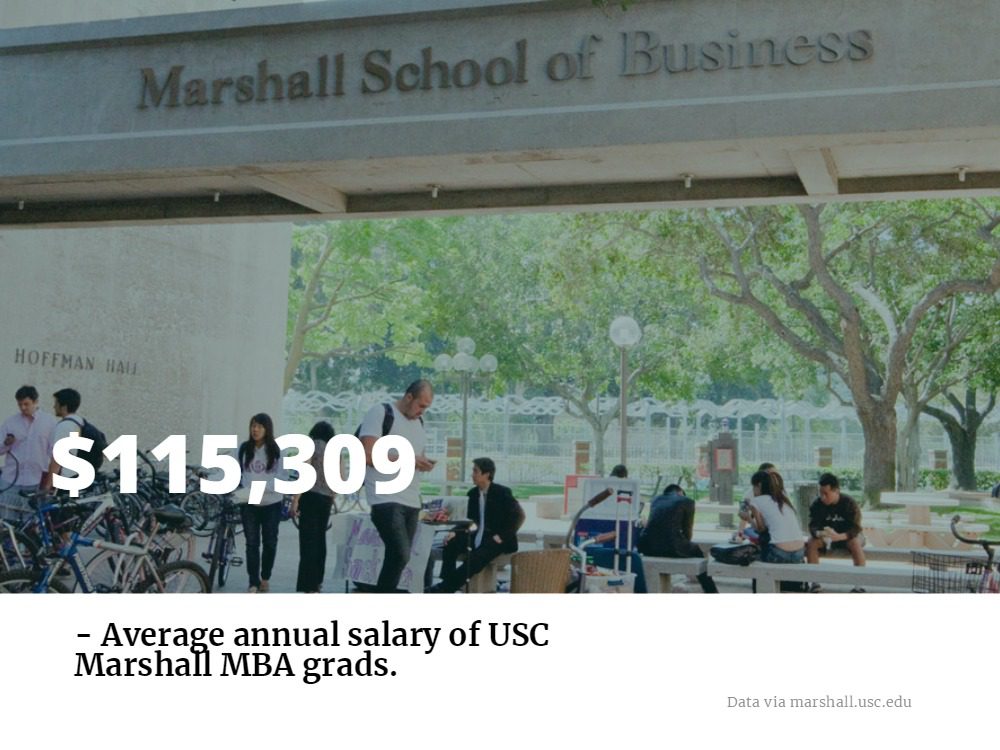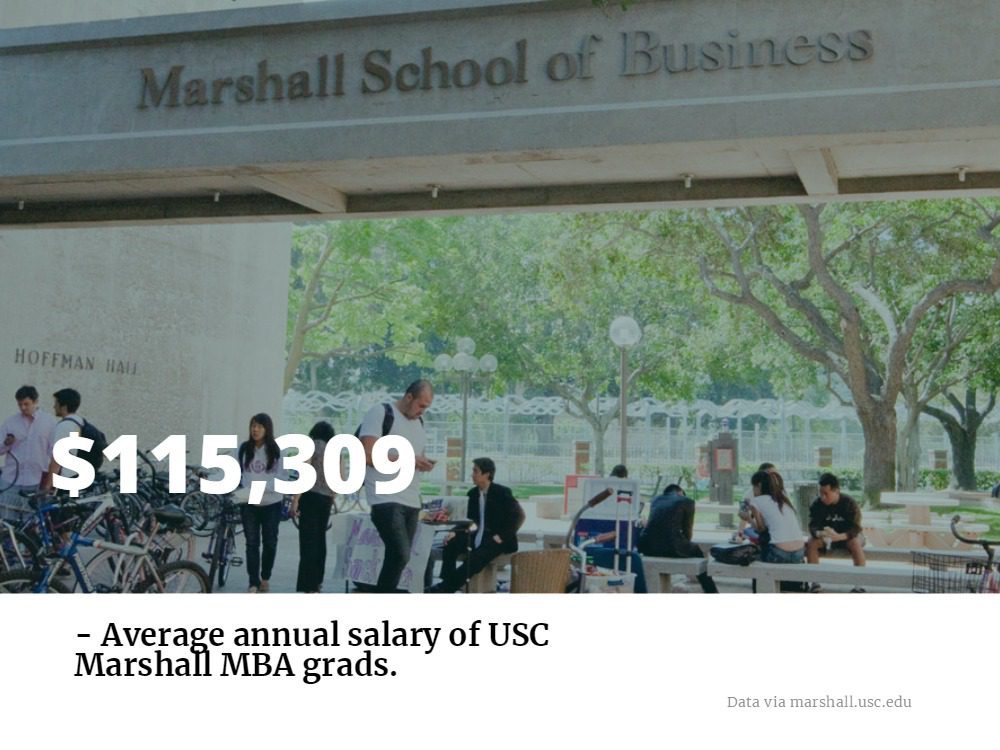 Anderson School of Management – UCLA
The Anderson School of Management at UCLA is another program which offers a high ROI when considering the types of opportunities and salaries available to students after graduation. While the tuition cost is certainly high—roughly $194,220 (including fees and living expenses) for the the two years of the program, the benefits to students are undeniable.
A look at the full-time employment report for the most recent MBA class finds that 92.4 percent of students were offered full-time employment within just three months of graduation, with 87.7 percent acceptances. By far (72.2 percent) , students found their employment opportunities through Anderson-facilitated resources, such as internships, on-campus recruiting, or from UCLA Anderson alumni and classmates.
The salaries for graduating Anderson students also reveals a positive trend: the average post-graduate compensation was $118,150, with 70.6 percent of students earning signing bonuses of up to $89,500. The connections sewn by Anderson internships and alumnae also reveal a significant payoff in the types of organizations hiring Anderson alum: companies like NBC Universal, IBM, Barclays, Google, and other major corporations now have Anderson MBA graduates on staff.
The Paul Merage School of Business – University of California, Irvine
The UC Irvine Paul Merage School of Business is one of the top business schools in the Los Angeles metro area, as evidenced by its consistently high rankings from various publications, such as the Financial Times and U.S. News & World Report.
With the program's recognition for its high lifetime earnings combined with the relatively low cost the degree, it's no surprise that that the program at UC Irvine produces a high return on investment. The estimated total annual cost of an MBA at Merage ranges from $67,422—$83,967, depending on if you whether or not you are a resident of California and whether or not you will be using campus. This is compared with an average post-graduate salary of $97,808 for the 2017 graduating class. About 50 percent of all students were employed by graduation, and 81 percent held full-time jobs within three months.
Graziado School of Business and Management – Pepperdine University
One of the reasons Pepperdine's Graziado School of Business boasts such a high return on investment is the many different formats in which students can pursue a full-time degree. With the opportunity to take the full-time MBA over the course of 12, 15, or 20 months, the Graziado MBA typically costs less overall ($74,250 for the 12-month program, $99,000 for all others) and means less time away from a full-time paycheck.
Combine this with the success rate of 82 percent of students accepting job within three months after graduation and a $120,000 starting salary (at highest), and its understandable why Graziado graduates find incredible value in their degree.
Feb 28, 2018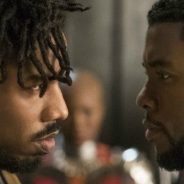 We've rounded up some of the biggest news coming out of Los Angeles business schools this week.
---
The immense success of Black Panther, the newest entrant into the Marvel cinematic universe, is pushing against the old Hollywood narrative that diverse casts often hinder the financial success of films, according to UCLA Anderson. Less than two weeks after its debut, the film has already grossed $400 million in the U.S. alone, with gross worldwide sales surpassing $727 million.
According to Forbes, the film is approaching the all-time pantheon of financially successful films:
This puts the MCU action drama's 11-day domestic total at $411.7 million. Yes, it is already past Captain America: Civil War ($408 million in 2016) and Iron Man 3 ($409m in 2013) to be the third-biggest MCU grosser. And it's pennies away from topping Wonder Woman ($412.5m in 2017). Once it tops Wonder Woman, presumably by the end of this sentence, Black Panther will be the fifth-biggest comic book superhero movie of all time in unadjusted North American grosses, behind only The Dark Knight Rises ($448m in 2012), Avengers: Age of Ultron ($458m in 2015), The Dark Knight ($534m in 2008) and The Avengers ($623m).
UCLA Anderson points out that the Black Panther box office success underscores its Hollywood Diversity Report, which it explains in full below:
You can read more about
Black Panther
here
.
The Paul Merage School of Business at UC Irvine recently announced that the 2018 Distinguished Executive Commencement Speaker will be Craig Boundy, CEO of Experian North America. Over 670 graduates will be part of the event, including students from Undergraduate, MBA and PhD programs, as well as the first-ever graduating class of the Master of Finance and Master of Science in Business Analytics programs.
Boundy has a long career in business, with experience in marketing services, decision analytics and customer service. Beginning in a role with British Telecommunications, Boundy has moved through the ranks before joining Experian in 2011 and ultimately moving into the CEO role in 2014. "The opportunity to share my experiences and inspiration with the graduates from the Merage School is an honor," Boundy said. "Our future success lies in our ability to develop agile leaders ho anticipate disruption and capitalize on creating new opportunities in the marketplace. The graduates from the Merage School are those leaders."
Read more about Boundy and the Merage Commencement Ceremony here.
After some considerable changes to the U.S. News & World Report Online MBA ranking, the USC Marshall School of Business online program jumped to the 8th overall spot—four spots higher than last year.
The school's Vice Dean for Online Education, Sandra Chrystal, Ph.D, said, "We look forward to sustaining the success of the Online MBA program well into the digital future by maintaining our dedication to delivering an innovative, high-touch, advanced business education to accomplished working professionals who need online flexibility to stay on track while earning their degree."
You can read more about the USC Marshall online program ranking here.
Feb 28, 2018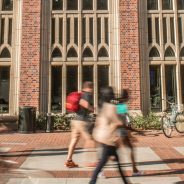 Be on top of the MBA application process and submit your graduate school applications in a timely fashion. Getting applications in early can increase your chances of scholarships and other not-to-miss opportunities when applying for your MBA. Here's your guide to the March MBA deadlines in some of the biggest metros. Continue reading…
Feb 21, 2018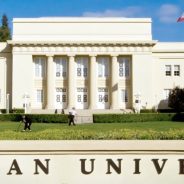 Let's take a look at some of the biggest news coming out of Los Angeles business schools this week.
---
The Argyros School of Business at Chapman University profiled alumni Brian Goodman, whose experience in the Chapman MBA program led him to a role as Chief Operating Officer.
Goodman, who had been working as a corporate attorney, entered Chapman's EMBA program in the fall of 2015, quickly taking advantage of the many networking opportunities the program offered. It was through one of these MBA-association events that Goodman met Robin Follman-Otta, who would ultimately help shape his career by offering him the COO role at her firm, Markall Incorporated and RA Industries. Although Goodman never expected finding himself in the manufacturing industry, he joined Robin's company shortly after his May 2017 graduation and has found it a perfect fit. He credits the Chapman EMBA program with providing him both the professional network and experience to make crucial progress in the business world.
Read more about Goodman's experience at the Chapman EMBA program here.
The Graziado School of Business and Management at Pepperdine University recently hosted the Women in Leadership Reachout Conference on February 13 in Malibu. The day-long event involved discussion panels revolving around issues that impact women in business, such as moving through male-dominated fields, work/life balance, and strategies and goals for mentorship.
"The conference brought C-suite level women to our campus to share real-life stories of making it to the top and thriving once you get there," said director of the Center for Women in Leadership and Graziado professor Bernice Ledbetter. "Audience members were given a once-in-a-lifetime opportunity to learn from some of the top women executives in the nation."
The event was presented as a partnership with C200, which also presented $10,000 scholarships to three exemplary female MBA students.
You can read more about the Women in Leadership conference at Graziado here.
The Orange County Register recently took a deeper look into the New Venture Creation and Funding class at the Mihaylo College of Business. The program, which has about 200 majors, encourages students to create startups even before graduation day—with the full support of mentors and faculty at Mihaylo. The program centers around the idea of the "lean startup," which looks for market input early on in development. After students have created their pitch, a panel of investors hear their ideas and often are so inspired they offer funding on the spot.
Successful companies from past entrepreneurship students have included a local craft beer maker Bootlegger's Brewery; a tutor service which helps connects students with tutors who have been through the same class, Wecademi; and an online piano lesson service called Piano with Johnny.
Read more about the Mihaylo entrepreneurship program here.
Last week, we profiled several schools in the Los Angeles metro area, including the UCLA Anderson School of Management and Marshall School of Business at USC, which provide ample opportunities for in and out-of-state prospective MBA students that need financial assistance with their education. As well, we highlighted many of the offerings available to military veterans.
For low-income MBA applicants who also have a history of military service, there are many unique financial aid opportunities. The exact services available will depend on the school, but some of these programs are available at schools across California and the U.S.

First, there's the Yellow Ribbon Program, which many Los Angeles business schools take part in, including Chapman University Argyros School of Business. This program awards MBA students up to $6,000 for tuition and fees. Another program open to military veterans is the Post-9/11 GI Bill, which includes payments directly to the university for tuition and fees, a monthly housing allowance, and an annual books and supplies stipend up to $1,000 per year.

Individual schools like the USC Marshall School of Business also offer their own specific scholarships for military veterans. The Schoen Family Scholarship Program for Veterans is available to full-time MBA students at Marshall and has, to date, provided a staggering $1.2 million in financial support to 173 students at the university.
You can read more about the financial opportunities for lower-income applicants here.
Feb 13, 2018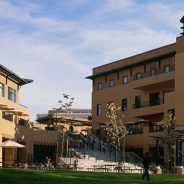 Let's visit some of the biggest news stories coming out of business schools and MBA programs in Los Angeles.
---
The Loyola Marymount University College of Business Administration has recently named Joe O'Hannigan as the new associate dean and director for the school's Executive MBA Program. With more than 30 years of experience in both higher education and international business, O'Hannigan will come to the College of Business Administration from Notre Dame, where he helped take the university's Executive Education and EMBA programs to new heights.
"Our Executive MBA Program plays a valuable role in the community, bridging and strengthening both LMU and the business world with increasing recognition and impact," O'Hannigan commented. "I can't help smiling as I reacquaint myself with this wonderful institution; it's this proud alum's dream come true."
Read more about Joe O'Hannigan and LMU's Executive MBA here.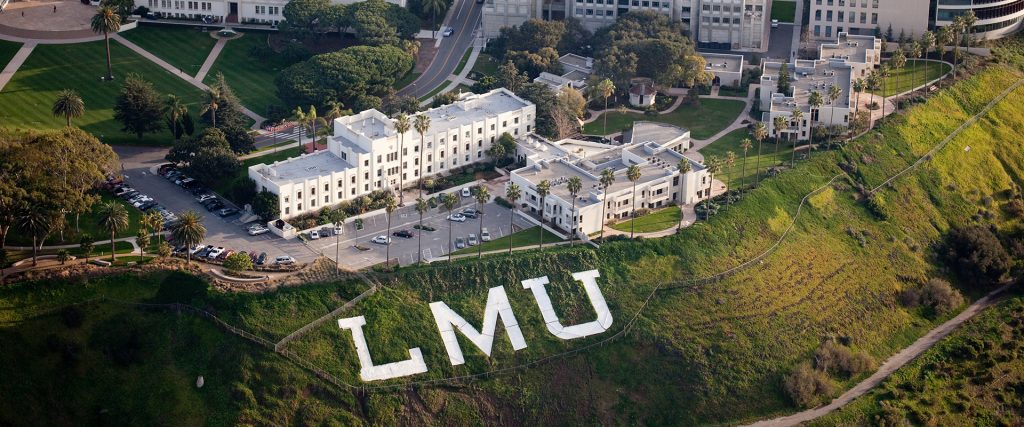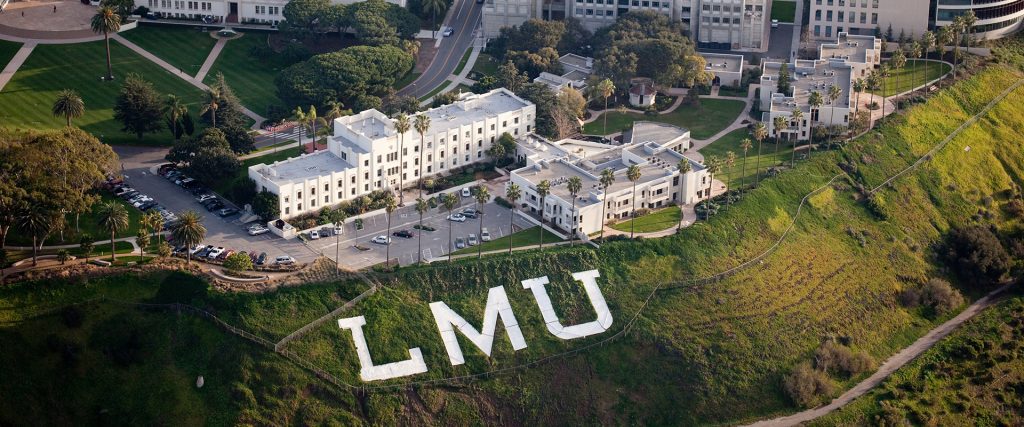 Kathleen Allen, Professor Emerita of Clinical Entrepreneurship at the Marshall School of Business at USC is the newest recipient of one of the University's highest honors—the 2018 Faculty Lifetime Achievement Award. A Ph.D. graduate from USC Marshall, Allen served as the university's professor of clinical entrepreneurship at the Lloyd Greif Center for Entrepreneurial Studies for 26 years before retiring in 2016. She is the author of a number of best-selling textbooks about entrepreneurship, including "Launching New Ventures," which has been published in six languages and sold around the world. The Lifetime Achievement Award will be presented to Allen at the Academic Honors Convocation Ceremony in April.
Read more about Allen's tenure at USC Marshall and the Lifetime Achievement Award here.
The Financial Times has recognized the Paul Merage School of Business at the University of California, Irvine as a stand out in their latest ranking of the best MBA programs in the world. According to data from the publication, the Merage School is the first business school in 20 years of FT's rankings to have a majority (52 percent) of female faculty. This is significantly higher than the average rate of 28 percent for other ranked schools. The Merage MBA program has remained consistently ranked since the first listing in 1999, and since then has witnessed a steady growth of female faculty each year.
Find out more about the Financial Times' annual ranking here.
Feb 9, 2018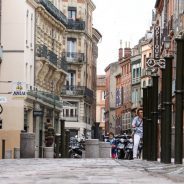 Don't delay your future! Being timely when submitting graduate school applications can increase your chances of scholarships and other not-to-miss opportunities when applying for your MBA. Stay up to date with this month's MBA admissions deadlines!
New York City
With a application due date of February 21, applicants to the the Columbia Business School EMBA program should be ready for the quickly approaching deadline.
Many other programs in the New York City metro have deadlines coming up in early March, so it's important to remember that February is a short month! The Tobin College of Business at St. John's University and NYU's Stern School of Business both have deadlines within the first couple weeks of March. To see more information on upcoming events and deadlines in New York, click here. 
Los Angeles
The Online MBA program at USC's Marshall School of Business has a deadline approaching at the end of February, while three more schools in the Los Angeles metro have important deadlines quickly approaching. Students interested in applying to the part-time MBA at USC Marshall or both summer and fall starts for an MBA at Mount Saint Mary's University in Los Angeles should be prepared to submit their applications by the first of March.
Click here for more information on important deadlines in the Los Angeles metro.
Toronto
Two  programs at the Rotman School of Management—the Morning/Evening MBA and full-time MBA—have deadlines coming up in late February. Another deadline quickly approaching for schools in the Toronto metro area is for Rotman's EMBA program, which is in early March.
More information on Toronto deadlines can be found here.
Philadelphia
February is a busy time for business schools in the Philadelphia metro, with several deadlines approaching throughout February and early March. Programs with a mid-February deadline include the Villanova School of Business Fast Track MBA and EMBA, and it is also the last opportunity for applicants for the Summer Intake Priority Scholarship at Temple University's Fox School of Business' Online MBA. The La Salle University Online MBA also has a quickly approaching deadline in early March.
For a deeper look at upcoming deadlines in the Philadelphia metro, click here.
Washington DC 
While there are no upcoming deadlines for February in the Washington DC metro, there are a number of quickly approaching deadlines in early-to-mid March. Applicants to the R.H. Smith School of Business at the University of Maryland should be aware of a deadline on the first of March for the school's full-time MBA, with other deadlines in mid-March for programs at the George Washington University School of Business and Kogod School of Business.
More deadlines for the Washington DC metro can be found here.
For updated deadline information in Chicago, Boston, Baltimore, Atlanta, Dallas, Houston, Denver, San Francisco, San Diego, Seattle, and London, click here.
Jan 29, 2018
Brandon Smith, an alum of the USC Marshall School of Business, has changed the way international basketball teams recruit and train. His company, Global Sports Analytics (GSA), offers a proprietary, web-based software that provides different types of analytics and data to teams that compete within the international basketball community.
For players, the GSA developed a sports agency that leverages the software's algorithm to help guarantee better contracts for clients. He recently shared his success story to his alma mater in an article published by the school.
"We use advanced metrics to help build rosters for European teams," Smith told USC Marshall. "Basically, we identified a hole in the ecosystem, and we're bridging the gap—matching up teams and players—so that everyone can thrive."
Starting up GSA has taken Smith across Europe, but his journey began at Marshall. Smith gives a lot of credit to the USC faculty for helping shape his entrepreneurial mind.
"There were so many people at Marshall who influenced me," he recalls. "David Carter and Courtney Brunious at the Sports Business Institute were instrumental in my thinking about how GSA could work. [Entrepreneurship and Viterbi professor] Andrea Belz was my mentor—we talked every week. And, of course, everyone at the Greif Center was amazing."
"Marshall was the perfect mix: a school that lives and breathes entrepreneurship, housed within a university with a big-time athletics program," he added.
According to the company's projections, GSA has provided services to 11 European teams in 2017 and is on track to do so for 31 teams in 2018. What's next for the startup? Smith says GSA has secured funding through the second quarter of 2018, and believes his company is poised for positive growth in the New Year.
"Basketball's popularity is exploding internationally, and we're excited to enter markets in the Middle East and South America," he said. "Ultimately, our goal is to strengthen the global basketball community—contributing to better team play and connecting fans through a common language that can bring people together no matter where they live."
Jan 26, 2018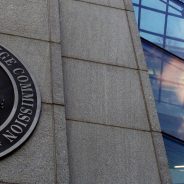 Larry Harris, Fred V. Keenan Chair in Finance and professor of finance and business economics at the USC Marshall School of Business, has been appointed to the SEC's Fixed Income Market Structure Advisory Committee, according to a press release from the school.
Harris, who is known as one the world's top experts on market structure, joins a committee that will advise the SEC on the efficiency and resiliency of fixed income markets and identify opportunities for regulatory improvements. The committee's initial focus will be on the corporate bond and municipal securities markets.
"Individual investors are highly active in fixed income markets, both directly as retail investors and indirectly through various types of funds," said SEC Chairman Jay Clayton in a statement. "This committee will help the Commission ensure that our regulatory approach to these markets meets the needs of retail investors, as well as companies and state and local governments."
Harris is a perfect candidate to confront this issue: As former chief economist of the SEC between 2002 and 2004, he wrote the book on the topic, title "Trading and Exchanges: Market Microstructure for Practitioners," which is called the defining textbook in the field.
While serving as the SEC chief economist, Harris also worked to ensure bond transaction prices would be public. He would study that topic once again in his 2015 paper, "Transaction Costs, Trade Throughs, and Riskless Principal Trading in Corporate Bond Markets." In his research, Harris notes that "bonds now trade in markets very similar in structure to the markets in which NASDAQ stocks traded 30 years ago. A few small structural changes substantially decreased the costs of trading NASDAQ stocks. Similar changes can substantially reduce the $26 billion that investors now pay each year to trade bonds."
This research led to his return to the SEC and its new Fixed Income Market Structure Advisory Committee. Along with Harris, the committee is comprised of a diverse group of outside experts, including individuals representing the views of retail and institutional investors, small and large issuers, trading venues, dealers, and self-regulatory organizations.
Jan 25, 2018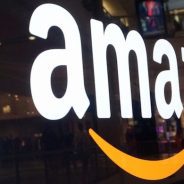 Last week, 20 cities in the United States and Canada were informed by Amazon that their bid to host the tech giant's second headquarters, HQ2, was still being considered. Continue reading…
Jan 19, 2018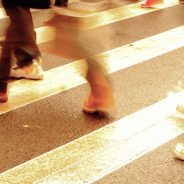 Glenn Fox, the Head of Design, Strategy and Outreach for USC Marshall's Performance Science Institute, believes that being thankful comes with a significant return-on-investment in business. According to a press release, Fox has focused his latest research on correlating gratitude and human performance. Continue reading…