Post tagged "metromba"
Jun 21, 2018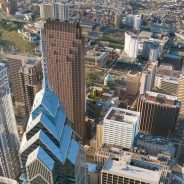 Summer may be just beginning, but that doesn't mean class is out for Philadelphia business school news. Here's this week's Philly news brief.
---
The Temple University Fox School of Business recognized outstanding staff members at the second-annual IMPACT Awards ceremony late last month, honoring staff who demonstrated the ability to collaborate effectively as groups to deliver impactful service, teaching, and research contributions. The awards are also held with Temple's School of Sport, Tourism, and Hospitality Management.
This year, 16 groups representing the accomplishments of 70 faculty and 86 staff members earned nominations. The three winners were:
The Fox Global Immersion program
The Temple University Entrepreneurship Academy (TUEA)
The Fox Center for Undergraduate Advising.
Winning groups took home glass trophies, customized merchandise to commemorate the achievement, a special group experience, and financial rewards.
To read more about the winners, click here.
The University of Pennsylvania Wharton School and the School of Engineering and Applied Science recently announced the launch of The Ripple Project: a collaboration with blockchain-based global payments leader Ripple that aims to support academic research, technical development, and innovation in blockchain, cryptocurrency, and distributed ledger technology.
Geoffrey Garrett, Dean of the Wharton School, proclaimed during the announcement that:
"Blockchain represents the fusion of technology and finance spanning schools and disciplines well beyond Wharton. The Ripple Project will transform the way our students and faculty look at blockchain and its potential to change the world. We are thrilled to welcome Ripple's collaboration as we prepare future leaders who will shape the future of how this dynamic technology is developed to transform fields as diverse as finance, logistics, and healthcare."
Penn is one of only 17 universities around the world partnering with Ripple and its University Blockchain Research Initiative. Each university has the autonomy to determine its own research topics and areas of focus.
You can read more about this exciting news here.
The LeBow College of Business recently published an article to help prospective MBAs choose between their EMBA and MBA programs. The piece compares and contrasts the Experience Level, Class Style, and Curriculum of both programs.
MetroMBA has ranked LeBow's EMBA as one of the best in the Philadelphia metro area. Check out how the two degree programs match up here.
Jun 6, 2018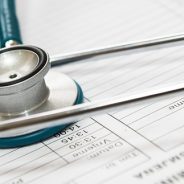 California's healthcare systems are under a lot of stress. According to the Orange County Register, the state's healthcare staffing shortages are projected to widen as the population grows and doctors retire. Continue reading…
May 31, 2018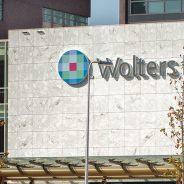 The average person may not know what international information services firm Wolters Kluwer does, or even how to pronounce it But when it comes to post graduate job placement, every MBA knows (or should know) the Dutch company's name, and its status as a top MBA recruiter. Continue reading…
May 30, 2018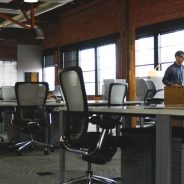 Don't be left behind, and get a jump on the MBA application process this June! Here's your guide to this month's MBA admissions deadlines in our top metros. Continue reading…
May 25, 2018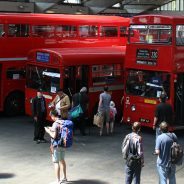 As a center for global commerce and business, London is one of the top cities in the world to earn an advance business degree and secure an MBA internship. Continue reading…
May 16, 2018
Toronto is known as one of the major financial centers in North America, and boasts a high concentration of banks and brokerage firms in its bustling Financial District. The city is also home to the Toronto Stock Exchange—the world's seventh-largest stock exchange by market capitalization.
May 10, 2018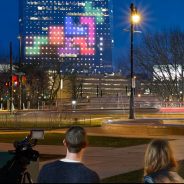 With so much news happening in Philly business schools, it's understandable if you need a hand catching up. Here's your Philly news brief.
---
Thanks to his Drexel LeBow College of Business EMBA class, chef and restaurateur Kevin Sbraga has found a way back into the kitchen. Sbraga, a chef with prior business experience in the Philadelphia area, came up with the idea for a one-day pop-up kitchen in a Business Problem Solving class taught by associate clinical professor of management Suresh Chandran.
According to a news story on the Drexel website:
"We were talking about innovation as a disrupter, and that made me start to think about how the real estate landscape is changing for retail as well as restaurants," Sbraga says. "I reached out to a hospitality buddy of mine who has some experience in the tech field. I asked him, 'How can we create a virtual restaurant? A restaurant experience without the brick and mortar,' and his response was 'delivery'."
Sbraga was one of the first restaurateurs in the city to adopt the now-popular food delivery app Caviar, helping deliver the first batches of Nashville hot chicken to Philly for a special one-day event. "The Hot Chicken was far and away the best-selling dish from The Fat Ham's menu on Caviar. It was widely regarded as some of the best hot chicken outside of Nashville, so featuring it was an easy choice," a Caviar spokesperson said.
You can read more about Sbraga's food and pop-up concept here.
Four Penn State Smeal MBAs recently took first place in the Fisher Invitational Big Ten+ MBA Case Competition at Ohio State. The team of first-year students were coached by Nancy Mahon, clinical associate professor of business communication.
Teams had 24 hours to develop a comprehensive pitch outlining concrete recommendations to address the challenges facing Bob Evans restaurant chain. Competition judges included key Bob Evans senior leadership as well as executives from other corporations. The Smeal squad defeated teams from Illinois and Wisconsin in first round before beating second-place Purdue and third-place Michigan State in the finals.
"I'm extremely impressed with our team's efforts and professionalism," Mahon said. "I'm especially proud of our students' representation of Smeal."
You can read more about the recent Penn State Smeal event here.
Is It Possible to Change Bad Behavior – Permanently? – Knowledge@Wharton
The recently-created Behavior Change for Good Initiative course at The Wharton School, taught by celebrated UPenn professor Angela Duckworth and Wharton's own Katherine Milkman, looks at the quality of daily living in a broad and curious way.
In the most recent Knowledge@Wharton podcast episode, the two discuss the program's vast social experiment angles, asking how people can change bad or not-well-liked behavior on a permanent scale. This includes the launch of the StepUp program with fitness chain 24 Hour Fitness. "Duckworth and Milkman are hoping to recruit hundreds of thousands of current and new members of the chain to sign up for the program," they explain "Those who do will become part of a large-scale tournament in which scientists have developed 57 different paths they hope will lead to positive behavior change."
"We want to see which ideas truly yield the biggest changes in behavior, not just during the course of the program, which is 28 days, but also in the year following it."
You can check out the most recent podcast episode here.
May 7, 2018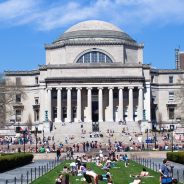 New York City is not only home to a number of the finest business schools in the world—it's also where you can find some of the best healthcare programs this country has to offer. Continue reading…
May 3, 2018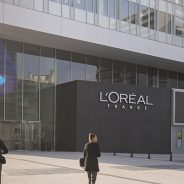 Considered by many as the world's top beauty brand, L'Oreal is well known for its well-known fragrances, hair, nails, makeup, and skincare products, with a portfolio boasting legendary brands like Maybelline, Garnier, Redken, and Ralph Lauren. Headquartered in Clichy, Hauts-de-Seine, France, the company has also become a surprisingly strong top MBA recruiter. Lets take a look at what business school students need to know about the personal care empire.
May 1, 2018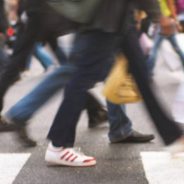 Some students want to complete their MBA coursework as quickly and efficiently as possible—time is money after all! Continue reading…