Post tagged "metromba"
Sep 17, 2018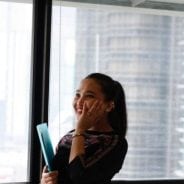 There's always new and exciting job opportunities out there for MBAs. Whether your a seasoned business professional who sought an MBA to reach a high level position, or a new MBA grad looking for an entry level consulting job, here's this week's top new MBA jobs.
Sep 11, 2018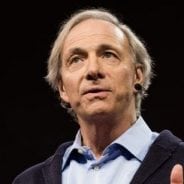 For 40 years, investment firm Bridgewater Associates has managed portfolios and partnerships with a tremendous level of success. Today, the company manages about $160 billion for approximately 350 global clients, including public and corporate pension funds, university endowments, charitable foundations, supranational agencies, sovereign wealth funds, and central banks. Ray Dalio, Founder of Bridgewater Associates and Harvard Business School MBA grad, is a big reason for this success. Continue reading…
Sep 5, 2018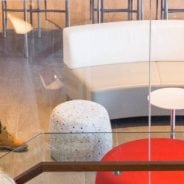 When it comes to the latest and greatest MBA jobs, MetroMBA has got you covered. Whether you're looking for a consulting job at one of the top firms, or a tech job across the globe, this list has a little something for everyone. Check out this week's curated list of new MBA jobs below:  Continue reading…
Aug 28, 2018
September may mean that summer's over, but it's also a time to start to look forward to new beginnings! Stay on track of September MBA deadlines and get those mid-fall and winter program intake applications in. Continue reading…
Aug 7, 2018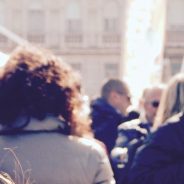 An MBA is far more than an entry point into potentially lucrative and shape-shifting career—it's deeply personal. And while many companies offer a broad view of the MBA world, finding the right MBA for you was always harder than it needed to be. That is, until MetroMBA launched its very own Program Search Tool, built with you in mind, to help navigate the all-too-often confusing world of business school.
Aug 6, 2018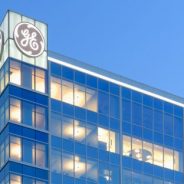 Current MBAs and business school grads looking for jobs have come to the right place: Here's our weekly listing of new and exciting MBA jobs. This week's list features opportunities areas like supply chain and tech, and in a number of exciting metros and locations. Continue reading…
Jul 30, 2018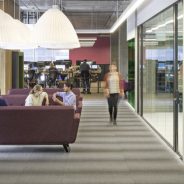 Cisco Systems, a leader in computer networking, is constantly looking for MBA talent. Founded in 1984 by two computer scientists from Stanford University who sought an easier way to connect different types of computer systems, the multinational corporation now hires MBAs from top business school across the country. Continue reading…
Jul 23, 2018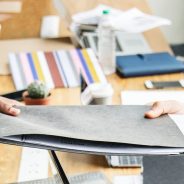 The ultimate goal of all MBA candidates is to get the best possible job following graduation. With so many great companies recruiting so many talented MBAs, it's hard to stay on top of all the MBA jobs out there! Here's a selection of some of the top open positions out there right now:
Jul 17, 2018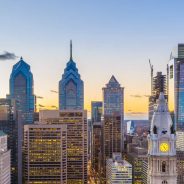 We know it's hard to keep up with the news while you're enjoying your summer, so we put all the latest Philly MBA news in one place just for you!
---
Lisa Weaver, an MBA graduate from the Delaware University Lerner College of Business and Economics, was recently named to the Institute for Supply Management's 30 Under 30 Supply Chain Stars list. As category manager for DuPont's sourcing and logistics department, Weaver led initiatives resulting in more than $8 million in savings.
In a recent Q&A with her alma mater, Weaver explained how her experiences at UD influenced her career in supply chain management.
"Lerner resources like the Career Services Center allowed me to find the right jobs for me at the time," she said, adding:
"Additional programs like the Graduate Executive Mentors program allowed me to expand my network and develop a relationship with a mentor. My mentor has challenged my thinking, increased my confidence and provided alternative perspectives. Each of these experiences through Lerner have influenced my career in a different way and provided additional capabilities to be successful."
You can read more about Weaver's impact at DuPont and her Lerner experience here.
The Executive MBA Program at Penn State's Smeal College of Business was ranked as the 26th overall and 7th among programs from public institutions in The Economist's 2018 recent list of top global EMBAs.
"What makes the Smeal Executive MBA Program truly unique and led to a successful debut in today's rankings is our unmatched combination of faculty quality and the unique access our students have to those amazing resources," said Managing Director Jason Stieg. "The program delivers every course in a face-to-face environment using the same renowned faculty who teach in Smeal's full-time residential MBA program at University Park."
The Philadelphia-based Executive MBA takes place over 17 months, and is the highest-ranked Philadelphia-area program. You can learn more about the program here.
According to a recent press release, Saint Joseph's Haub School of Business has announced a healthcare-focused Executive MBA program designed exclusively for the American Osteopathic Association's physician members.
"An executive MBA in health care expands doctors' knowledge of industry challenges and solutions and allows them to prepare for their next steps—career shifts into administration, consultancy, or running a private practice," said Joseph A. DiAngelo, dean of the Haub School. "We are proud to equip healthcare leaders with such valuable skills."
The program offers participants an online, two-year MBA while also simultaneously completing medical education credits. To learn more about the executive MBA in health care program, or to learn how to apply, click here.
Months after Temple University's Fox School of Business was removed from the U.S. News & World Report rankings earlier this year, Moshe Porat—the long-time dean of the business school—was officially asked to resign while the internal structure of the school goes into rebuild-mode.
No news has been released as of yet of Porat's replacement, or which methods Fox will offer to change in the future when it comes to school rankings. You can read more about his resignation here.
Jul 3, 2018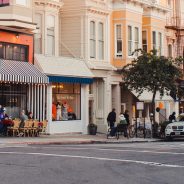 From new courses to lasting tributes, San Francisco business schools have had no shortage of headlines in recent weeks. Here are some of the biggest stories out of the Bay Area.
---
Nearly 500 Stanford Graduate School of Business faculty, alumni, and associates recently held a two-part celebration in remembrance of John "Jack" McDonald, who passed away earlier this year. McDonald, BS '60, MBA '62, Ph.D. '67, taught more than 10,000 MBA and Executive Education students during his 50-year career.
Stanford President Marc Tessier-Lavigne was among faculty members to speak during the event, highlighted McDonald's legacy at Stanford.
"Today is a reminder of what a powerful role faculty play in the lives of our students – both while they are on campus, and for the rest of their lives," Tessier-Lavigne said. "Jack exemplified that influence and impact, across generations."
After the speakers, Highland Hall, one Stanford's student housing buildings, was officially renamed to Jack McDonald Hall, while and the GSB Common to the Stanford Investors Common. McDonald Hall, along with the Schwab Residential Center, makes it possible for all first-year MBA students to live on campus if they so choose.
You can read more about McDonald's legacy and the ceremony here.
A new story from the UC Berkeley Haas School of Business highlights a new course offered to MBAs, "Big Data and Better Decisions." Co-taught by Assoc. Prof. Jonathan Kolstad and economist Paul Gertler, the class covers topics in advanced data science. The instructors hope that their course will help ingrain a question-the-status-quo mindset in their students so that they can then bring these data-driven initiatives to their organizations.
"There's a growing need within companies for MBAs trained in data analytics," Gertler said. "This class is designed to prepare students to be part of the modern labor force and leaders of industry."
You can lean more about Kolstad, Gertler, and the new courses here.
UC Davis Graduate School of Management professor Alan Taylor recently delivered an address on the "indebtedness of governments, firms, and households" at the Nobel Symposium on Money and Banking. Taylor expressed how learning from past mistakes that lead to the recent Great Recession are key in ensuring the same meltdown doesn't happen again.
"Understanding how and why private debt crises predictably occur with consistent patterns and grave collateral damage is to my mind the big unsolved research question today in macro(economics)," he said during his address.
You can watch the entire lecture below: