Post tagged "metromba"
Feb 15, 2018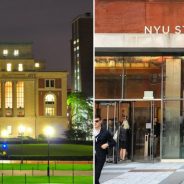 What happens when you pit two of the New York metro's top business school's against each other in a head-to-head duel of MBA might? It's a school vs. school showdown, as we compare Columbia Business School to the Stern School of Business. Let's take a deeper dive! Continue reading…
Feb 14, 2018
Let's visit some of the biggest news coming out of Toronto business schools this week.
---
According to a press release from the DeGroote School of Business at McMaster University, the Michael G. DeGroote Health Leadership Academy (HLA) is launching a new fellowship program for physicians who enroll in the Executive MBA in Digital Transformation (EMBA) at the DeGroote School of Business. Called the HLA Physician Fellowship Program, five fellows will be selected for the inaugural year of the program, which starts in September 2018.
The EMBA in Digital Transformation is a 13-month program that allows candidates to work while pursuing their degree. It features an evolving interdisciplinary curriculum includes customized, integrated cases developed around new and emerging trends in business and technology.
"The HLA strives to attain a transformative impact on global healthcare by nurturing a community of future leaders," Del Harnish, Co-Director of the HLA, said. "This fellowship program helps develop these leaders by providing a broad perspective of the intersections of health and business knowledge."
You can read more about the new fellowship here.
The Rotman School of Management announced an exciting new faculty hire via their Media Centre: Angèle Beausoleil is joining the school's faculty as an assistant professor of Business Design and Innovation. In addition to developing and delivering new courses, she will be collaborating with Rotman DesignWorks, the school's Business Design Centre on industry projects to help advance innovation practices at the school.
You can read more about Professor Beausoleil here.
Last month, a team of MBAs from the Schulich School of Business at York University bested teams from 16 other Canadian graduate business schools to win the 2018 MBA Games. The victory was Schulich's seventh MBA Games win in 16 years.
"This was our year to win the MBA Games," said Catherine Sim, Team Captain, who expects to graduate with a Schulich MBA degree later this year. "It feels great to bring the Queen's Cup back to where it belongs."
You can read more about the team's triumph here.
Feb 8, 2018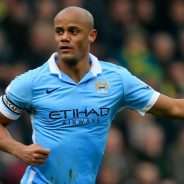 When it comes to soccer (err, football) Manchester City captain Vincent Kompany is one of the most widely known centre backs in the world. The Belgian international joined City way back in 2006 and went on to lead his club to victory, helping bring the team its first Premier League title in over four decades in 2012, and then again in 2014.
Jan 30, 2018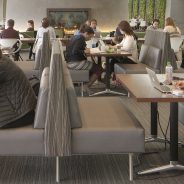 Georgetown was one of the bigger winners after the Financial Times unveiled their newest Global MBA Rankings, with the McDonough School of Business earning 16th place in the U.S. and 30th in the world, up from 18th and 40th last year.
To create their rankings, FT evaluated each qualifying MBA program across a wide range of criteria. Much of the data is gathered from alumni and university surveys. According to McDonough, this year's survey was completed by the class of 2014, which was the first cohort to complete the new school's new MBA curriculum.
"As a school that prides itself on innovation and excellence, we are pleased to continue climbing in the Financial Times MBA ranking," said Prashant Malaviya, senior associate dean for MBA programs. "At McDonough, we prepare our students to be principled, global-ready leaders, and we are happy to be recognized by a ranking that values international experiences, career success, and faculty scholarship."
In addition to alumni data, FT takes the international character and diversity of the school into account for their list. McDonough's 42-place jump in the International Experience Rank (4th in the U.S.) contributed to high marks in those criteria, as did the required Global Business Experience consulting project and the growing number of international career treks. The school's faculty research rank is now 19th in the world, up 10 places from last year.
The Financial Times publishes seven rankings annually, relating to MBA, EMBA, Master in Finance, Master in Management programs and Online MBA programs, as well as non-degree executive education courses. They also issue a separate ranking of top European Business Schools. Check out FT's interactive rankings tables to search for a school of interest, sort by selected criteria and filter by location.
Read more about this year's FT rankings in our recent spotlight, courtesy of Clear Admit.
Jan 29, 2018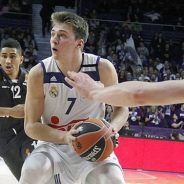 Brandon Smith, an alum of the USC Marshall School of Business, has changed the way international basketball teams recruit and train. His company, Global Sports Analytics (GSA), offers a proprietary, web-based software that provides different types of analytics and data to teams that compete within the international basketball community.
For players, the GSA developed a sports agency that leverages the software's algorithm to help guarantee better contracts for clients. He recently shared his success story to his alma mater in an article published by the school.
"We use advanced metrics to help build rosters for European teams," Smith told USC Marshall. "Basically, we identified a hole in the ecosystem, and we're bridging the gap—matching up teams and players—so that everyone can thrive."
Starting up GSA has taken Smith across Europe, but his journey began at Marshall. Smith gives a lot of credit to the USC faculty for helping shape his entrepreneurial mind.
"There were so many people at Marshall who influenced me," he recalls. "David Carter and Courtney Brunious at the Sports Business Institute were instrumental in my thinking about how GSA could work. [Entrepreneurship and Viterbi professor] Andrea Belz was my mentor—we talked every week. And, of course, everyone at the Greif Center was amazing."
"Marshall was the perfect mix: a school that lives and breathes entrepreneurship, housed within a university with a big-time athletics program," he added.
According to the company's projections, GSA has provided services to 11 European teams in 2017 and is on track to do so for 31 teams in 2018. What's next for the startup? Smith says GSA has secured funding through the second quarter of 2018, and believes his company is poised for positive growth in the New Year.
"Basketball's popularity is exploding internationally, and we're excited to enter markets in the Middle East and South America," he said. "Ultimately, our goal is to strengthen the global basketball community—contributing to better team play and connecting fans through a common language that can bring people together no matter where they live."
Jan 26, 2018
Larry Harris, Fred V. Keenan Chair in Finance and professor of finance and business economics at the USC Marshall School of Business, has been appointed to the SEC's Fixed Income Market Structure Advisory Committee, according to a press release from the school.
Harris, who is known as one the world's top experts on market structure, joins a committee that will advise the SEC on the efficiency and resiliency of fixed income markets and identify opportunities for regulatory improvements. The committee's initial focus will be on the corporate bond and municipal securities markets.
"Individual investors are highly active in fixed income markets, both directly as retail investors and indirectly through various types of funds," said SEC Chairman Jay Clayton in a statement. "This committee will help the Commission ensure that our regulatory approach to these markets meets the needs of retail investors, as well as companies and state and local governments."
Harris is a perfect candidate to confront this issue: As former chief economist of the SEC between 2002 and 2004, he wrote the book on the topic, title "Trading and Exchanges: Market Microstructure for Practitioners," which is called the defining textbook in the field.
While serving as the SEC chief economist, Harris also worked to ensure bond transaction prices would be public. He would study that topic once again in his 2015 paper, "Transaction Costs, Trade Throughs, and Riskless Principal Trading in Corporate Bond Markets." In his research, Harris notes that "bonds now trade in markets very similar in structure to the markets in which NASDAQ stocks traded 30 years ago. A few small structural changes substantially decreased the costs of trading NASDAQ stocks. Similar changes can substantially reduce the $26 billion that investors now pay each year to trade bonds."
This research led to his return to the SEC and its new Fixed Income Market Structure Advisory Committee. Along with Harris, the committee is comprised of a diverse group of outside experts, including individuals representing the views of retail and institutional investors, small and large issuers, trading venues, dealers, and self-regulatory organizations.
Jan 25, 2018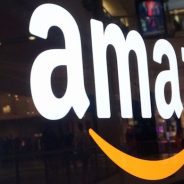 Last week, 20 cities in the United States and Canada were informed by Amazon that their bid to host the tech giant's second headquarters, HQ2, was still being considered. Continue reading…
Jan 25, 2018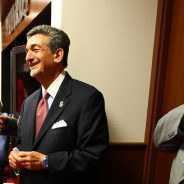 Georgetown's top student entrepreneurs are ready to show their stuff and win the cherished Leonsis Prize. The Georgetown Entrepreneurship Initiative at the Georgetown University McDonough School of Business recently announced the 2018 finalists for the Leonsis Family Entrepreneurship Prize.
Finalists will compete at the inaugural Leonsis Family Entrepreneurship Prize "Bark Tank" pitch competition event, according to the school. The Leonsis Family Entrepreneurship Prize is supported by—you guessed it—the Leonis family.
Meet the Leonisis'
Ted Leonsis is a longtime entrepreneur, investor, and founder of Monumental Sports & Entertainment, which owns and operates three professional sports teams: the NBA's Washington Wizards, NHL's Washington Capitals and WNBA's Washington Mystics. Ted's son, Zach (MBA '15) is the senior vice president of strategic initiatives of Monumental Sports & Entertainment and general manager of Monumental Sports Network. Ted's wife, Lynn, and daughter, Elle, the digital marketing director of SnagFilms, Inc., are also involved in the program
Meet the Finalists
Competing teams are made of current Georgetown undergraduate and graduate students, as well as alumni who within six months of graduation. Finalists were selected following a rigorous nomination, application, and review process. They compete for a slice of a $100,000 prize during the Bark Tank pitch competition, where each team share their ventures with a panel of judges, and the McDonough community.
Some of the ventures where founded by McDonough MBAs. Those finalists include:
Edible Finance: Sunny Gupta (MBA'19) and Chris Johnson (MBA'19). Edible Finance is an Instagram-like stories platform for investments. It provides bite-sized investment tidbits via stories and videos that drive revenue generating investment actions.
Foublie: Melissa Antal (MBA'19). Foublie is an on-demand service that connects parents with questions about nutrition, food and feeding to specialists and catered resources.
Galapagos Strategies: Ramya Possett (MBA'17). Galapagos Strategies disrupts the IP model with upfront market analyses, innovative consulting workshops, and the creation of strategic IP that generates value.
Hatch: JP Coakley (MBA'18) and Kelsey Lents (MBA'18). Hatch is a flexible coworking and licensed child care solution for parents in the gig economy that aligns professional and parental needs.
Visit the Georgetown McDonough website to read about the rest of the finalists. You can learn more about the Leonsis Family Entrepreneurship Prize here.
Jan 23, 2018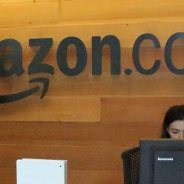 Editors Note: This article on Amazon hiring MBA students is an updated version of the original.
---
When thinking about the largest tech sector companies in the world, Apple, Microsoft, Facebook, Google, and Amazon are sure to top the list. Not only are these companies on the forefront of technological advancement in business and consumer electronics, they are also major players in the MBA job market.
Of all these notable heavyweights, Amazon is the biggest employer of graduates from elite business schools. According to the U.S. News & World Report's top 20 rankings (from schools that release company-level hiring statistics), the e-commerce powerhouse hired more than twice as many top MBAs in 2016 as Microsoft, the next biggest tech employer. And with the upcoming development of HQ2, the company's second headquarters, demand for MBA-level talent is sure to increase at the ever-expanding ecommerce giant.
Amazon—a company that offers online retail, cloud computing, mobile devices and media streaming services—has plenty of workforce needs. According to its annual report, Amazon has 230,800 full- and part-time employees. According to QZ, the company currently lists almost 17,000 open jobs among its corporate positions.
Why Is Amazon Hiring MBA Students?
Across all industries, Amazon is the fifth-largest employer of graduating MBAs, according to data on more than 200 full-time MBA programs collected by Bloomberg Businessweek. Amazon is also No. 4 on the 2013 Universum list of most popular MBA employers, up from No. 8 in 2011 and No. 6 in 2012.
Why the focus on hiring top MBA talent? Miriam Park, director of university programs at Amazon, told the Financial Times:
"The Amazon recruitment process is designed to ensure we hire top candidates with high-growth potential whatever their background may be. As part of this we recruit current MBA students and MBA alumni for permanent and internship opportunities worldwide and see MBAs as an important part of our leadership development. We value people who can balance long-term strategic thinking with tactical execution, and who have the ability to make data-driven decisions."
She added:
"We value MBAs for, in many cases, the global approach that they can bring to the business with many candidates having worked and studied in more than one country. Their range of experience and variety of backgrounds is invaluable in bringing a different way of looking at our business. We also value the analytical skills that they develop through their MBA. In fact, many of our senior leaders started at Amazon after completing MBAs."
Which Potential Paths Leads to Employment at Amazon?
The best way that an MBA can get in with Amazon and end up with a job is to apply for an internship. Amazon also offers an MBA program that intends to create a pipeline from top business schools to actual jobs within the organization. Amazon offers several full-time opportunities to MBA interns. Each role lasts 11 to 12 weeks and provides students the opportunity to complete function-specific projects.
The company also offers a robust 8 to 12-week summer MBA internship that gives participants the opportunity to hone their decision-making ability in real-life consumer, finance, HR, technology businesses and operations environments. According to CNNMoney, Amazon's summer internships host more than 170 interns from more than two dozen business schools each year.
What Kind of Jobs Can I Get at Amazon with an MBA?
As CNNMoney outlines, MBAs at Amazon may end up in any number of roles, whether it's launching new products, finding ways to optimize the customer experience or evaluating the company's future business investments.
Park discussed specific jobs that are offered to MBAs with the Financial Times. In terms of potential career options for MBAs at Amazon, she outlined participation in the Consumer Leadership Development (CLD) program, Pathways program for operations managers and Senior Financial Analyst (SFA) development program, as well as the role of senior product manager.
CLD is a three-year leadership development program in which MBAs rotate through two different roles from a choice of areas such as vendor management, in-stock management, marketing management, merchant management and/or retail product management. The goal of the program is to provide MBAs with a path to leadership roles at Amazon. Participants develop an understanding of the key roles within retail and become effective managers.
Pathways is a three-year, field-based program based out of warehousing and shipping centers for merchant goods and customer service sites. This is a position in which MBAs will have to develop leadership ability to complete fulfillment center and customer service operations.
SFA is a three-year leadership development program in which senior financial analysts are expected to evaluate and quantify new business ideas and perform data-intensive analyses to improve the way Amazon serves its customers.
Senior product managers work with technology teams to drive ideas from conception to execution, develop business models and marketing plans, define and analyze success metrics, manage strategic projects and own the product end to end. This job offers an inside track to future roles as general managers responsible for running large business segments.
Jan 19, 2018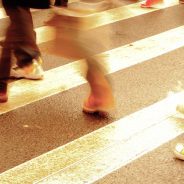 Glenn Fox, the Head of Design, Strategy and Outreach for USC Marshall's Performance Science Institute, believes that being thankful comes with a significant return-on-investment in business. According to a press release, Fox has focused his latest research on correlating gratitude and human performance. Continue reading…