The Best New Investment MBA Jobs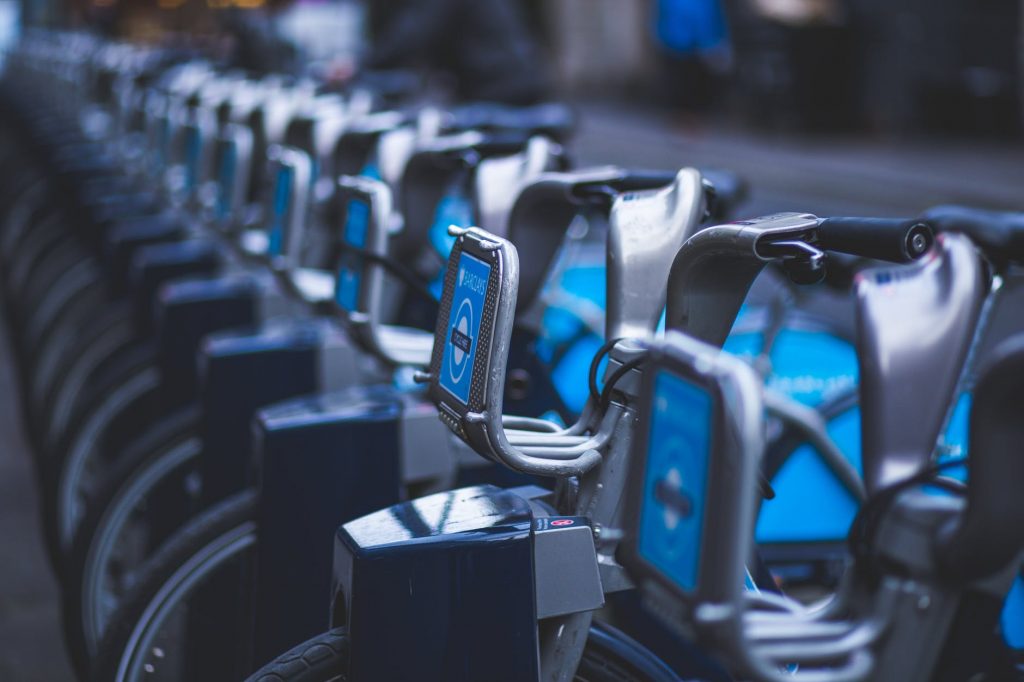 Investment firms typically act as intermediaries between investors and corporations. They are also popular landing spots for MBAs to bring their talents after earning their degree. There are exciting new positions out there for both new grads and seasoned workers alike. Here's a look at some of the best new MBA jobs in the investment banking sector:
Global Product Marketer – Jane Street Capital
Jane Street Capital is a global trading firm with around 900 employees. The firm is hiring a new Global Product Marketer at its New York offices. The new hire should have experience in financial services and quantitative trading, specifically in Exchange Traded Funds, Indexes, and/or Fixed Income products. The job requires five years of related experience and is MBA preferred.
Activities of the Global Product Marketer include:
Working with traders, client services, and digital services to develop relevant and compelling product marketing content
Researching, monitoring, and creating innovative content and programming for conferences and speaking engagements
Synthesizing quarterly sales and trading data to produce client presentations.
Running print and electronic marketing campaigns
Developing client content and presentation materials
Check out the Jane Street careers page to see more new MBA jobs.
Regulatory Risk Reporting Analyst – Barclays Capital
Barclays Capital is hiring a new Regulatory Risk Reporting Analyst at its New York offices. The new hire will be tasked with the reporting of risk weighted assets (RWAs), capital and leverage for Barclays IHC (Intermediate Holding Company) to internal and external stakeholders. The job is CPA preferred and an MBA degree beneficial.
Responsibilities of the Regulatory Risk Reporting Analyst include:
Implementing new business architecture required to support the Regulatory Capital computation
Understanding the impact and requirements of the evolving and complex regulatory requirements with respect to CCAR
Liaising with individual business lines and other stakeholders on capital optimization and new business initiatives
Developing a data governance and attestation framework for Regulatory Capital program and coordinate efforts with other areas
Maintaining internal controls governing Reg Cap including policies and procedures, change control, comprehensive documentation and review by Internal Audit
You can visit the Barclays Capital careers page to browse other job openings.
TSIQ Partner Lead – Two Sigma IQ
Two Sigma IQ is hiring a new TSIQ Partner Lead at its New York offices. Two Sigma IQ (Insurance Qualified) is an independent affiliate of Two Sigma Investments, dedicated to being a partner to some of the most established companies in the insurance industry. The new hire will lead a small team and support all aspects of new and existing strategic partnerships. The job requires at least ten years of related experience and is MBA preferred.
Other responsibilities of the TSIQ Partner Solutions include:
Building and managing partner relationships to drive strategic priorities of TSIQ and its partners
Working with the Partners Solutions Lead to define and execute our partner strategy
Working closely with internal teams and our partner stakeholders to define, deliver and enhance TSIQ's product capabilities
Working in a small, startup environment
Stop by the Two Sigma careers page to see more job openings for MBAs.
Business Analyst – Berkshire Hathaway
Berkshire Hathaway is hiring a new Business Analyst at its Omaha, NE offices. New Analyst hires are tasked with analyzing business processes and evaluating performance for opportunities to increase automation, improve efficiency, and increase accuracy at Berkshire Hathaway Homestate Companies. The job requires at least three years of related experience and is MBA preferred.
Day-to-day tasks for Business Analysts include:
Measuring performance of current processes by capturing appropriate metrics and comparing performance to specified benchmarks
Making recommendations to management on changes to process and technology that will result in improvements in efficiency
Documenting current process for analysis and models proposed changes to process
Establishing new service level metrics and benchmarks based on implementation of the proposed process and technology improvements
Coordinating and managing the implementation of new or revised business processes
For more employment opportunities, visit Berkshire Hathaway careers page.
MBA Analyst Program – BlackRock
BlackRock's Analyst Program is for MBAs in their final year of study with less than 18 months full-time work experience. Over the course of the two year program, analysts focus on long-term sustainability for clients. The BlackRock Analyst Program is a great way for an MBA to get a foot in the door at BlackRock, and start climbing the career ladder.
Along with their daily duties as Analysts, MBAs will receive role-specific training and participate in diverse professional development activities. MBAs will also meet with senior leaders and market experts and learn more about business fundamentals, BlackRock's culture, strategic priorities, and leadership principles. BlackRock posts more opportunities for MBAs on it Campus Recruitment page.
About the Author