New MBA Jobs in the Automotive and Gas Industries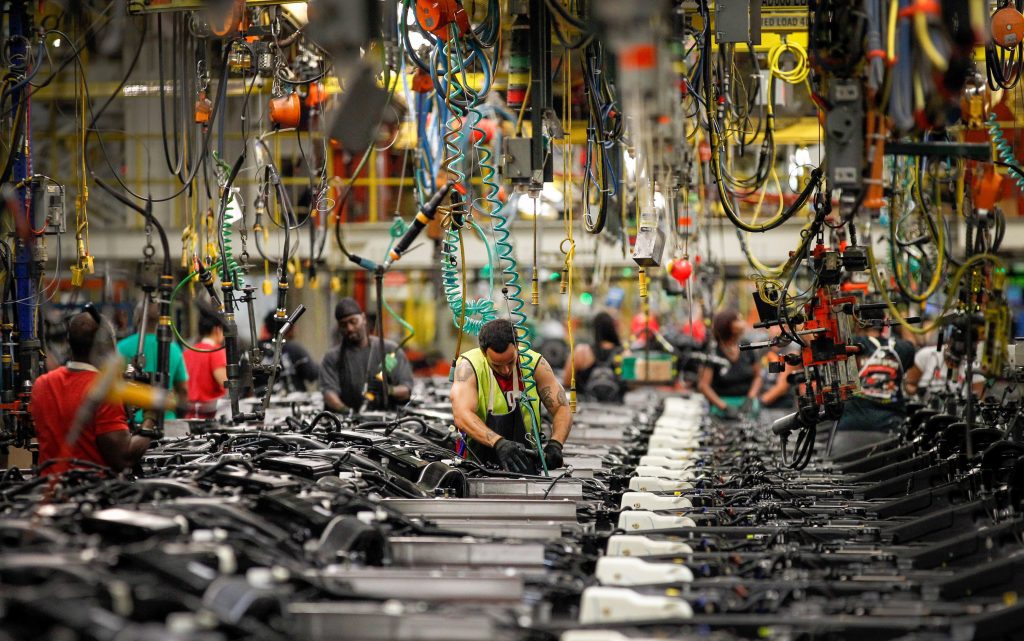 There's no better time to take a road trip than in the summertime, when the sun is shining and the cool breeze blowing against your face. So in the spirit of hitting the open road and enjoying some fun after getting out a list of MBA job applications, here's a look at new MBA jobs at top companies in the automotive and gasoline industries.
Product Manufacturing Program Manager – Tesla
Tesla is hiring a new Program Manager for product manufacturing at its Buffalo, NY offices. The PMI (Product Manufacturing Introduction) Program Manager will be responsible for the introduction of new products and processes supporting energy product lines at Tesla's Gigafactory 2 in Buffalo, including managing the project from early prototype builds through to the launch of the production line. The job requires at least four years of related experience and is MBA preferred.
Activities of the Program Manager include:
Support Engineering team with operations support and coordination, manage validation trial requests, ramp planning
Directly managing core team leadership, program schedule, build plan, materials coordination, build execution, allocation management, issue tracking
Knowing what and who your resources are and how to effectively utilize them
Tracking details and managing actions to closure
Check out the Tesla careers page to see more new MBA jobs.
Vehicle Material Cost Specialist – General Motors
General Motors is hiring a new Vehicle Material Cost Specialist at its Warren, MI offices. Vehicle Material Cost Specialists are responsible for creating, analyzing and validating component material cost and targets, as well as generating ground-up material cost estimates prior to start of production. This job requires independent judgment, initiative, creativity, and the management of multiple estimates that focus specifically on identifying cost reductions, as well as at least three years of related experience. The role is MBA preferred.
Responsibilities of the Vehicle Material Cost Specialist include:
Analyzing and understanding large amounts of data.
Comprehending manufacturing and processing differences in all regions
Partnering with GM's purchasing team during supplier re-negotiations
Traveling to supplier facilities for enhanced costing collaboration
You can visit the General Motors careers page to browse other job openings.
Petrochemicals Americas Account Manager – BP
BP is hiring a new Petrochemicals Americas Account Manager at its Naperville, IL offices. The new hire will be responsible for sales and marketing efforts, including contract and price negotiation, for Petrochemicals Americas product line. Primary responsibilities include selecting and servicing a range of end-use customers, overseeing logistics management and meeting target volume and profitability levels agreed for those customers. The job requires at least five years of related experience and is MBA preferred.
Other responsibilities of the Petrochemicals Americas Account Manager include:
Support both the Aromatics Americas and Acetyls Americas businesses managing both purified terephthalic acid (PTA) and acetic acid customer accounts
Specific emphasis on direct face-to-face sales contact with all existing or prospective accounts to define their requirements
Collating and disseminating marketing intelligence, growth trends, derivative information, and competitor activities
Preparing monthly and annual sales forecasts and customer account plans for their customers
Interfacing with the appropriate BP support departments for customers issues including Customer Service, Logistics, HSE, Credit and Legal
Stop by the BP careers page to see more job openings for MBAs.
Commercial Advisor of Supply and Trading – Chevron
Chevron is hiring a new Commercial Advisor of Supply and Trading at its Houston offices. Commercial Advisors provide commercial expertise in formulating commercial strategy and executing transactions globally across the full crude, gas and NGL value chains for Upstream, Downstream & Chemicals and Midstream.  The job requires at least 15 years of related experience and is MBA preferred.
Commercial Advisor of Supply and Trading are expected to:
Delivering commercial strategy and agreements which connect upstream to markets, downstream to feedstocks and trading to market centers
Promoting consistency in commercial project management and negotiations for midstream infrastructure deals
Prioritizing projects based on a global Chevron perspective
Developing and disseminating relevant market intelligence and midstream points of view
Effectively demonstrating competency to frame business opportunities and negotiate agreements covering storage, transportation, and processing
Ensuring contract terms and negotiation trade-offs are fully understood by business units or trading teams
Find this job listing and many more like it on the Chevron careers page.
About the Author