Post tagged "washington-dc-2"
Jul 31, 2019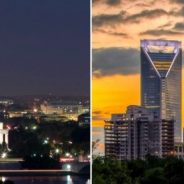 If you're looking to live on the east coast, you have your pick of cities. You could choose to live in the Northeast in New York City or down in the south in Savannah, GA. But what if you're looking for a location in between those two? For that, you have Charlotte, North Carolina and Washington DC.
Both Charlotte and Washington DC are great places to live. To help you "pick your city," our latest series breaks down two similar locations to help you make the best decision for you when it comes to cost of living, culture, job opportunities, and MBA programs. Continue reading…
Jul 16, 2019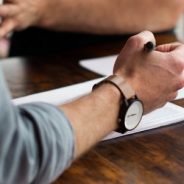 Considering business school? Join us at The MBA Tour DC on Thursday, July 25 to meet Columbia, Georgetown, Yale, Johns Hopkins, IE, UCLA, LBS, & more Top B-Schools!
---
.
Jun 25, 2019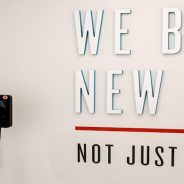 Newly minted MBAs can choose to take their careers in a variety of different directions after they graduate. A number of them go into the world of consulting, advising clients, and businesses on various issues. This week we will highlight a particular subset of consulting: strategic consulting.
Strategic consultants help businesses and clients prepare plans for future products, optimize their organization, and develop advertising campaigns, to name just a few tasks. If you enjoy planning, researching, and thinking three steps ahead, you should look at this week's jobs.
Jun 12, 2019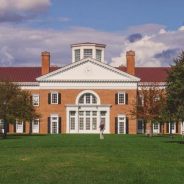 Hopeful applicants to the next full-time MBA class at the University of Virginia Darden School of Business have some new deadlines to remember.
New UVA MBA Deadlines
Early Action
Application Deadline: Sep. 3, 2019
Admissions Decision: Oct. 9, 2019
Round One
Application Deadline: Oct. 4, 2019
Admissions Decision: Dec. 11, 2019
Round Two
Application Deadline: Jan. 6, 2020
Admissions Decision: March 18, 2020
Round Three
Application Deadline: April 6, 2020
Admissions Decision: May 6, 2020
---
Learn more about the UVA Darden MBA program here.
May 14, 2019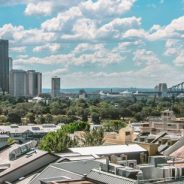 While a career in real estate is not one of the most popular options for MBA graduates, it is a solid choice. The U.S. real estate industry pulls in over $166 billion in revenue each year, and markets in India, China, and other emerging economies are poised to expand. So, the question is, if you're looking to go to school in the Northeast, where are the best MBA programs to help build a career in the industry? We've highlighted five of our favorite Northeast real estate programs below.
The Best Northeast Real Estate MBA Programs


The NYU Stern School of Business offers full-time MBA students a chance to specialize in real estate. According to the school, it "provides rigorous training in the development, investment, and financing of real estate projects." Students who choose the specializing are taught to think strategically about real estate in primary and secondary markets including the legal, taxation, and regulatory environments they'll encounter.
Real estate MBA curriculum includes classes such as:
Real Estate Development and Entrepreneurship
Real Estate Transactions
Real Estate Investment Strategies
Urban Systems
Real Estate Outside the Classroom:
Center of Real Estate Finance: Established in 2012, the Center is dedicated to expanding the School's course offerings and career services in real estate. It's open to both MBAs and undergraduates alike and offers monthly events, research and more.
MBA Real Estate Club: The Stern Real Estate Club (SREC) offers guest lectures, panel discussions, mixers, site visits, and case competitions for MBA students interested in expanding their real estate experience and insight.



The Georgetown University McDonough School of Business also offers a specialization in real estate for MBA students, which can include an intensive learning experience (ILE) in real estate development. ILEs are elective courses that offer client-centered work and experiential learning opportunity off campus in a concentrated time format.
MBA students interested in real estate can take courses in:
Real Estate Private/Public Equity
Real Estate Private/Public Debt
Negotiations
Fixed Income Analysis
Real Estate Outside the Classroom
Steer Center for Global Real Estate: The Steers Center "offers students unparalleled access to the real estate industry at a global level." Students gain hands-on experience with the D.C. real estate market through a range of activities from alumni mentoring to internships, job contacts, and more.
Real Estate Industry Career Coach: Georgetown offers a career coach with specific industry knowledge and relationships in real estate. This career coach will help MBA students with their resume, cover letter, mock interviews, and networking strategy.


At The Wharton School, MBA students can major in real estate. This major includes two required courses in real estate investment and real estate development. The goal of the major is to "prepare students to be leaders in the real estate industry" and provide the necessary quantitative and qualitative tools to be successful. Offered since 1985, the major has grown in scope and size over the years.
Additional courses in real estate that Wharton MBA students can enjoy:
Global Real Estate: Risk, Politics, and Culture
Urban Real Estate Economics
Real Estate Law
Real Estate Entrepreneurship
Real Estate Outside the Classroom
Samuel Zell & Robert Lurie Real Estate Center: Each year, the Real Estate Center sponsors conferences, seminars, and special programs for students and faculty interested in real estate. Established in 1983, it promotes excellence in real estate education and research.
Wharton Real Estate Club: The Wharton Real Estate Club provides career development, mentorship, and networking opportunities for students at Wharton. Of particular note are the treks and tours that allow students to meet prospective employers, visit project sites, and gain first-hand experience.

The Columbia Business School's MBA Real Estate program "provides students an unparalleled opportunity to expand their entrepreneurial skills while focusing on real estate finance and investment management."
The program encourages students to view real estate as both a physical and financial product by emphasizing a blend of theory and practice. Throughout the curriculum, students work on 65-plus proprietary real estate business cases taught by real estate professionals.
The real estate curriculum differs every term, but it includes courses such as:
Real Estate Finance
Real Estate Transactions
Real Estate Portfolio Management
Social Impact Real Estate Investing and Development
Real Estate Outside the Classroom
Paul Milstein Center for Real Estate: The Center for Real Estate integrates the theoretical and practical knowledge of real estate. It offers regularly hosted events including panel discussions, conferences, alumni career breakfasts, and symposiums
Fellowships & Scholarships: Uniquely, Columbia offers multiple fellowships and scholarships for MBA students interested in real estate. Awards can be as much as $50,000 a year and are both merit-based and need-based.
Full-time MBA students at the Rutgers Business School can customize their education with a real estate concentration. In total, students who choose this path will take six courses in real estate including strategic management. They can also pursue a dual concentration in finance and real estate, which requires them to take a course in aggregate economic analysis.
Other potential real estate courses that MBA students can take, include:
Real Estate Finance
Real Estate Capital Markets
Market Analysis and Valuation
Property Management and Real Estate Investment Management
Real Estate Outside the Classroom
Center for Real Estate: The Rutgers Center for Real Estate is a dynamic hub for students, academics, and professionals. It aims to educate, research, and exchange ideas on real estate. Currently, more than 95 real estate professionals lend their influence to the Center.
Rutgers Real Estate Club: The Club is a "place for people interested in real estate, internships, and everything business. It brings together experienced speakers for a variety of events and opportunities.
Mar 14, 2019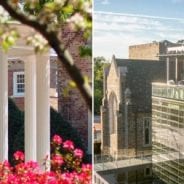 The MBA application process is not for the faint of heart. Elite programs have increasingly required applicants to follow paths unique to their schools, which makes the process of narrowing down the options to find the right fit even more essential. Our School v. School series saves you the headache by offering a point-by-point comparison of two stand-out programs located in North Carolina's Research Triangle: UNC's Kenan-Flagler School of Business and Duke's Fuqua School of Business. Read below to find out how the intense UNC vs Duke rivalry shakes down when it comes to business schools.
Dec 11, 2018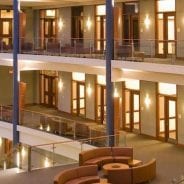 In our latest installment of the MetroMBA "5 Questions" series, we speak with Shelly Heinrich, Associate Dean, MBA Admissions and Director of Marketing at Georgetown University's McDonough School of Business. She was kind enough to respond to our questions and share insight into what it's like to attend McDonough for an MBA.
---
1. How does Georgetown McDonough help MBA students pursue their special interests?
"One of the reasons Georgetown McDonough stands out is because our students have diverse industry interest areas. We are not a school that places half in consulting and half in finance. While these certainly are the largest areas our students pursue, close to 53 percent are seeking careers in the following industries: technology, consumer products, healthcare, hospitality, manufacturing, nonprofit/social impact, real estate, and government. Technology, in particular, is our third highest career placement industry.
Another way students can pursue special interests is with our customizable curriculum. After students in our full-time and Flex MBA complete their core, they can choose from over 100 electives and don't have to declare a concentration. We believe this is key because every job requires people to wear multiple hats and have multiple skill sets. So, if we were a school that forced students into certain classes, they wouldn't be able to build a skill set that addresses the multiple knowledge gaps they are seeking to fill.
Additionally, MBA students can leverage the rest of Georgetown University, taking up to 12 credit hours of electives at another Georgetown graduate program or even 6 of those 12 credit hours at partner institutions in the DC metro area."
2. What makes Georgetown McDonough a special place for you?
"I experienced what makes Georgetown McDonough special even prior to starting to work here over four years ago. I've been living in the DC area for over ten years now and have worked at four other business schools. Throughout my professional and personal life, anytime I engaged with someone who worked, taught, or went to school at Georgetown McDonough, their eyes lit up or 'sparked' when talking about their experience. They spoke about their time as if they wanted to be back on campus, reliving their experience. When I received the offer to work here, a former staff member of McDonough reached out to me with congratulations and encouragement and said, 'I loved my time there. It's such a special place, and you're going to love it.'
From day one, I have understood the spark. We have a phenomenal community. Students are high caliber, love their community, and embody the Jesuit values of men and women in service to others. Faculty and staff are committed to the continued growth of the program, and the evidence of this is our continued rise in rankings, the profiles of our incoming students, and our employment results. Also, our alumni are committed to giving back and helping fellow Hoyas.
Four years later, I still love coming to work every day. The buzz and energy of the Hariri building is invigorating and I am always excited to celebrate the weekly or even daily accomplishments of our community."
3. What does your ideal MBA candidate look like?
"Our ideal candidate has executive presence, grit, diverse personal and professional life experiences, a global mindset, and a generosity of spirit. We want students who will come to Georgetown McDonough and leave a mark, finding their niche in the student community and leaving a legacy that will be experienced by future cohorts and classes.
But, to answer the question that your readers are likely looking for, we certainly look for students with a class profile similar to our recent incoming class. These are students with a strong academic background, professional and personal experiences that can add value to the classroom conversation, and a strong commitment to understanding and appreciating a diverse classroom experience. Our incoming Full-time and Evening MBA class represented over 40 countries and 17 industry backgrounds. The ideal candidate comes in wanting to learn from all the various backgrounds of students."
4. Are there any new program, centers, faculty members, or events you can talk about?
"The Flex MBA program—the next evolution of our Evening MBA—will start in fall 2019. This program retains the strong assets of our highly ranked part-time MBA program while infusing newly added areas of flexibility.
We will retain an identical curriculum and degree as our full-time MBA and access to the same cohort format. The new aspects of the program include a Saturday elective and hybrid elective options, in addition to the current evening elective offerings. Hybrid electives allow for a mix of on-campus and virtual sessions to provide flexibility to students who may travel for work or who need options to commute less to campus. Additionally, there will be additional opportunities to take our Intensive Learning Experiences, which are 1-2 week intense electives where you complete an entire elective on a host of special topics in a condensed amount of time. Finally, we're now allowing students to transfer electives of graduate coursework if they have not been counted toward another graduate degree.
We've seen strong interest in this program and look forward to the inaugural cohort next fall.
We recently launched a new Certificate in Consumer Analytics and Insights that provides students the opportunity to understand how consumers make decisions via the analysis of consumer data. For students wanting to hone their analytic skills, this is a very relevant certificate. Additionally, the HoyAlytics, student data analytics club is celebrating its one-year anniversary and has provided students with workshops in such programs as Tableau, R, SAS, and Excel.
Working with others across the university, Georgetown McDonough has launched a program to transform the lives of a highly select group of District residents released from local correctional facilities who show strong potential to become successful leaders and role models in their communities.
Through a combination of education and partnership with local employers, the university's new Pivot Program aims to prepare participants for positions as both entrepreneurial leaders and productive employees.
The Pivot Program represents a collaboration among Georgetown's Prisons and Justice Initiative, Georgetown College, and the McDonough School of Business, with the support from the Mayor's Office on Returning Citizen Affairs and a $400,000 grant from the U.S. Department of Commerce's Minority Business Development agency. In addition, the D.C. Department of Employment Services will provide stipends to our participants.
Georgetown designed the Pivot Program to break that cycle and recapture this untapped human capital. This transition program offers a non-credit-bearing certificate in business and entrepreneurship designed specifically for a cohort of up to 20 returning citizens, to be known as Pivot Fellows."
5. What's your favorite DC parade/event that every student should attend?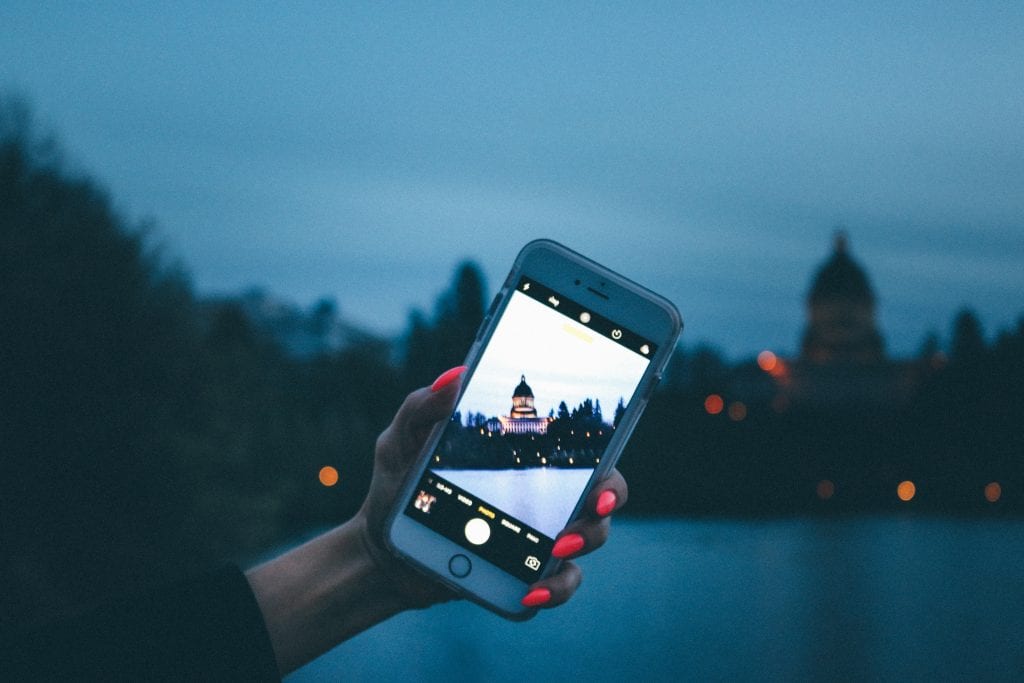 "I love the Embassy Open House Weekends in May; there are usually two consecutive weekends. Most embassies open their doors for a weekend of food, dancing, and cultural activities specific to their country. You can walk from embassy to embassy for an entire day of cultural immersion. It is something unique to D.C. that you wouldn't get anywhere in the world. We have over 177 embassies in D.C. which is representative of what a global city we are.
Additionally, every student has to watch the 4th of July fireworks on the National Mall at least once while here. It is truly an U.S. American tradition and patriotic experience. Hot dogs, music, blankets, picnic baskets, and red, white, and blue."
Nov 28, 2018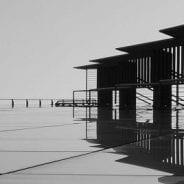 As winter approaches and December comes into clear view, let's review all the major upcoming MBA application deadlines for December and January. Get those applications in ASAP so you have more time to enjoy the holidays with friends and family as you await your acceptance letter in 2019. Best of luck, and Happy New Year in advance! Continue reading…
Oct 22, 2018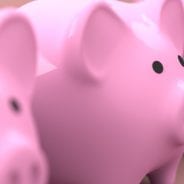 If working in investment strategy seems appealing, then a job as a portfolio manager may be right for you.
Sep 27, 2018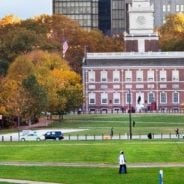 Douglas Adams once wrote, "I love deadlines. I love the whooshing noise they make as they go by." Prospective MBAs applying for business school can appreciate Adams' humorous writing, but should do their best to not live by the British author's procrastinating prose. That's where MetroMBA comes in! Check out our list of upcoming MBA program application deadlines in our top metros: Continue reading…