Fordham GBA Confers Honorary Degree on Chief Economist at the World Bank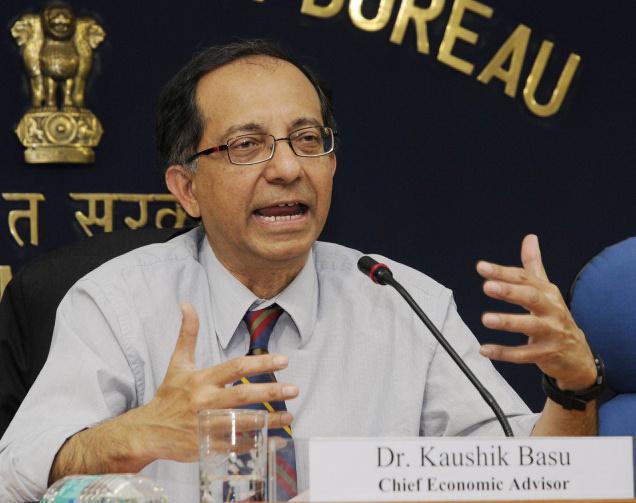 The Fordham Graduate School of Business Administration hosted Dr. Kaushik Basu, Chief Economist and Senior Vice President for Development Economics at the World Bank, at its diploma ceremony on May 19.  Basu was the recipient of a doctorate of humane letters, honoris causa, at the ceremony, convened in Avery Fisher Hall in Lincoln Center.  The title of Basu's keynote address was "A Paean to Reason and Empathy," and as he spoke to GBA graduates, Basu urged them to make their choices in life rationally, yet with empathy and compassion.  Basu spoke of his own academic journey and decision to move from research to an international policy-making role, also thanking Fordham GBA for the honor of recognizing him with a degree.
The GBA Diploma Ceremony is separate from the Fordham's university-wide commencement ceremony, which was held the day before, and commends students who have completed advanced business degrees. Dean David Gautschi delivers diplomas to all students graduating from a GBA degree program, including the school's numerous master's of science programs and the MBA and Executive MBA classes.  One institutional tradition that was seen again this year is the "co-presentation" of a degree, as Fordham welcomes any of a graduate's family members who have previously earned a degree from the school to hand off the diploma.  As a happy side note, the EMBA Class of 2013 also graduated the first pair of married students ever to matriculate simultaneously at the GBA.
About the Author