New York City MBA Programs That Don't Require the GMAT or GRE

Below is a list of business schools in the New York City Metro that don't require the GMAT or GRE. For a complete list of MBA programs in the New York City Metro, click here.
Please note that many of these programs are executive MBA programs, which typically cater to applicants with many years of professional experience. Click on a program profile below to see if you meet the eligibility requirements for that program.
MBA@Syracuse – Click to learn more from our partner!
MBA@Syracuse offers students everywhere access to the full-time MBA program from Syracuse University — with no need to relocate or put their careers on hold. Award-winning faculty teach MBA@Syracuse classes through a live, online platform, and graduates earn the same degree as on-campus students. The program can be completed in just 24 months, and GMAT waivers are available to qualified professionals. Application deadlines are approaching so contact MBA@Syracuse now to learn more.
Zicklin School of Business — Baruch College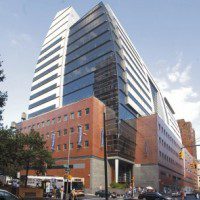 Zicklin's Executive MBA Program doesn't require the GMAT.
Zarb School of Business – Hofstra University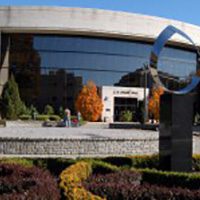 Zarb's Executive MBA Program does not require the GMAT for admission.
Lehigh University College of Business and Economics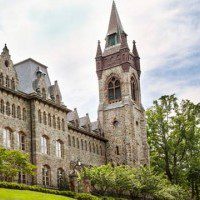 Applicants to Lehigh's Full-Time and Part-Time MBA programs may apply for a waiver of the GMAT/GRE requirement if they have at least 10 years of full-time professional experience.
Stern School of Business – New York University
Stern's Executive MBA Program doesn't require the GMAT for admission.
Rutgers Business School, Newark and New Brunswick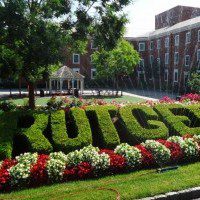 GMAT waivers are available for Rutger's Full-Time MBA, Flex MBA and Executive MBA programs.
Stillman School of Business – Seton Hall University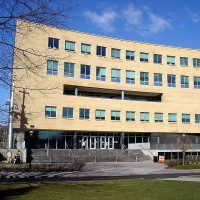 Applicants can request at GMAT waiver for Stillman's Part-Time MBA Program.
Lubin School of Business – Pace University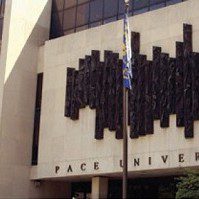 Applicants to Lubin's Full-Time and Part-Time MBA programs who already hold a business-related master's degree can request a GMAT waiver. Applicants may be considered for a GMAT/GRE waiver if they possess a cumulative  undergraduate GPA of 3.5 or greater for 4 years of study  from an accredited U.S. baccalaureate program.
For the MBA Human Resource Management program, the GMAT/GRE is not required for applicants with a minimum of three years of documented professional work experience in human resources in a Fortune 500 firm (most recent ranking). Applicants who don't meet this requirement may still be able to apply for a GMAT/GRE waiver if the applicant has an undergraduate GPA of 3.50 or greater from a U.S. accredited baccalaureate program.
Lubin's Executive MBA Program doesn't require the GMAT at all, however every qualified applicant to the EMBA program will be interviewed. The interview is structured around a series of open-ended questions asked of all applicants. It's designed to get to know you, to understand your reasons for getting an MBA, and to review your career achievements and goals. Pace was one of the schools that pioneered dropping the GMAT and substituting the faculty interview in its place.
On the fence about whether or not to take the GMAT / GRE?
If you are thinking about taking the GMAT or want to learn more about Veritas Prep's GMAT courses, register to attend a one-hour seminar hosted by Veritas Prep's course co-creator.  This seminar will show you what to expect from the GMAT and how to conquer the exam.