Direct from the Dean: Stillman's Joyce Strawser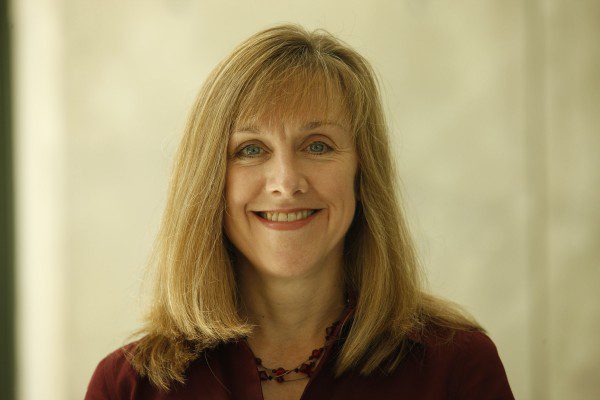 Our series of dean interviews takes us this week to Seton Hall University's Stillman School of Business, where Dean Joyce Strawser generously made time to walk us through the unique offerings that help set the school and its MBA apart from other business schools in the New York City metro area. Topping her list are Stillman's focus on experiential learning, its tight-knit community of students, faculty and alumni, and the opportunity its students have to choose a concentration, or two, from eight different disciplines.
Strawser was appointed Stillman's dean in 2011, after serving as associate dean of undergraduate and MBA curricula for ten years and acting dean for a year. Among her other accomplishments, Strawser helped the school achieve reaccreditation from the Association to Advance Collegiate Schools of Business (AACSB) for its business programs as well as add accreditation for its accounting department. Having accreditation in both business and accounting places Stillman among a very select group of schools. Strawser was also part of the team that helped the Stillman MBA gain recognition as one of the Princeton Review's Best 301 Business Schools.
And neither Strawser nor Stillman is standing still. Read on to learn about the school's plans to let students choose between a traditional lecture format, an online version and a hybrid version for every one of its MBA courses, the launch of a new center focused on business ethics and more. . 
MetroMBA: What is the one area of your MBA program that you wish prospective applicants knew more about?
Joyce Strawser: Our educational philosophy of transforming concepts into practice makes the Stillman MBA experience special. We strive to create an environment where students have the opportunity to engage in hands-on learning so that they can immediately apply the concepts they learn in the classroom to their professional workplace. For example, students in our MBA course in marketing use the facilities of the school's Market Research Center to conduct research for actual business and nonprofit clients. Students enrolled in our supply chain management courses regularly visit important supply chain sites such as AT&T's Global Network Operations Center and Maher Terminals, Port of New York/ New Jersey. Our location in the NYC metropolitan area makes it easy for us to bring in industry experts – both as guest lecturers and adjunct faculty – to share their expertise and discuss current challenges.
We have succeeded in developing a close-knit community, where students, faculty and alumni are true partners in the educational experience. Stillman is a place where faculty are truly invested in students' success – not just in the classroom but also beyond into their personal and professional endeavors. Our faculty has been enthusiastic about partnering with MBA students in undertaking relevant research projects. For example, in the year just concluded, we were pleased to report the publication of three articles co-authored by student/faculty teams, with several other projects in process.
MetroMBA: In the greater NYC metro area, what sets Seton Hall's graduate management education offerings apart from those of other schools? Basically, if someone is looking to go to business school in the NYC area, why should they look here?
JS: Our MBA program offers students the opportunity to select a concentration from any of eight different discipline areas – from traditional fields like accounting and finance to more recent additions like sport management and supply chain management. By using elective course options, students are able to add an additional concentration with as few as nine incremental credits. Consequently, a number of our students elect to complete two complementary concentration areas, increasing the value of their degrees and distinguishing themselves in the marketplace. In addition, Stillman MBAs can earn certificates in Entrepreneurship and International Business, further adding to their educational portfolios.
One of our unique offerings is our concentration in sport management, where students are able to earn the sport management credential while obtaining a broad-based MBA degree. We believe that the business-centric focus of our sport management program gives graduates a significant advantage over sport management masters programs that are offered through the lenses of hospitality/tourism or kinesiology/physical education. Furthermore, given the numerous sport organizations and employers in our immediate area, there are numerous opportunities for students to learn from professionals in the field and to obtain internships and full-time jobs.
MetroMBA: What is the greatest single advantage to going to business school in the greater NYC metro area? How does Stillman prepare students specifically for careers in the NYC metro area?
JS: Our metropolitan location area gives our students easy access to professionals and job opportunities at some of the largest and most well-respected companies in the world. The school leverages this advantage by regularly hosting business leaders in individual classes and special programs.
More than 70 percent of the Stillman School's alumni live within easy commuting distance of the school, making it easy for them to continue to be involved in Stillman programs and initiatives. Our alumni serve as assessors for MBA student presentations and as formal and informal mentors to our students. The school has several discipline-based advisory boards, and our advisors provide input on our curriculum and networking connections for our students.
The majority of our MBA students are working professionals studying on a part-time basis. This makes the classroom dynamic more engaging, as students are able to share their own perspectives and experiences on the subject at hand. We are fortunate to have students from many of the leading companies in the NY metro area. It is not uncommon for some of our students to hire or refer peers whom they've met in the program. One of our recent graduates, who owns his own financial consulting firm, confided to me that he'd given serious thought to extending his studies because he found his classes to be fertile grounds for his own recruiting!
MetroMBA: The Massive Open Online Course (MOOC) movement seems to be gaining momentum at many business schools. What role does online education play in today's MBA offerings at Stillman? How do you see that changing over the next five years?
JS: Our faculty is very excited by the opportunities provided by online platforms, and a number of my colleagues have been offering, on an ad hoc basis, courses that employ alternate delivery formats (online, hybrid and all-day executive seminar formats). In fact, one of my colleagues who teaches in the information technology area has developed his own online system for engaging students. The system allows him to pose questions, provide students immediate feedback on their responses and, anonymously, the responses of their peers. Other colleagues have used a "flipped classroom" approach, where students review online lectures or materials on their own and then meet in class to further develop and apply those concepts.
We recognize how important flexibility is to today's graduate student. Accordingly, our faculty has begun an initiative to create three versions of every MBA course – a traditional lecture format, an online version and a hybrid version.
MetroMBA: When you became dean, what was Stillman best known for? At the conclusion of your tenure, what would you like it to be best known for? 
JS: Stillman has always been known for its excellent programs, strong placements and close-knit community. I'd like my legacy to be an increase in the number and quality of our relationships – with alumni, employers and other educational institutions. I'd like people to think of Stillman as an important thought leader and contributor to our business and educational communities. The greater the number of perspectives and networks to which we can expose our faculty and students, the better!
MetroMBA: How would you describe Stillman students? What characteristics set them apart from other MBAs?
JS: I would characterize our students as being bright, hard-working and focused. They demand real-world relevance and tangible value-adds from their educational experience, but they are willing and able to make their own opportunities. Their interest in being connected to business practitioners and exposed to current industry challenges motivates us to keep increasing hands-on learning and corporate applications in the program.
MetroMBA: What is the one upcoming development or change at Stillman that you are most excited about and why?
JS: We recently received a grant to establish the Micah Center for Business Ethics at the Stillman School of Business. As a business school within a Catholic university, we have always prided ourselves on delivering a values-centric curriculum. Our new Micah Center will focus initially on giving faculty additional guidance and support in integrating ethics into all aspects of the curriculum. The center has sponsored a number of faculty workshops in support of this goal, and we look forward to increasing opportunities for students to consider and evaluate ethical issues in their MBA studies. In recent exit interviews, our MBA students have indicated that, as a result of their studies, they feel better prepared to evaluate ethical dilemmas and make better decisions.
About the Author