Hofstra MBA Professor Works on $2.2 Million Grant for Subway Marketing Campaign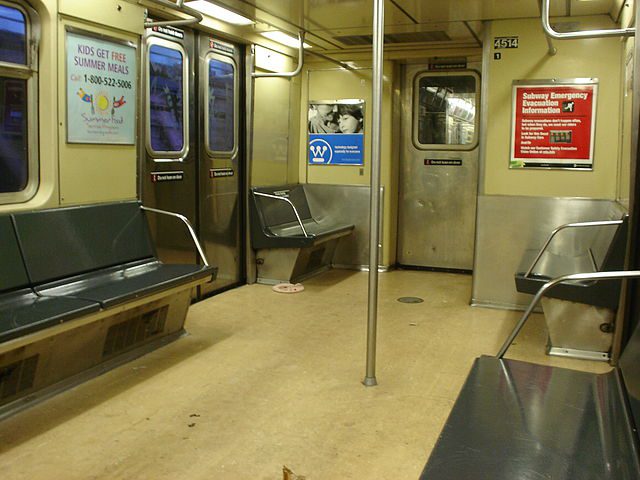 A marketing professor at Hofstra University's Frank G. Zarb School of Business, Dr. Rick Wilson, is a member of a project to educate the public about climate change. The project has been awarded a $2.2 million dollar National Science Foundation (NSF) grant  to inform Bostonians about the risks of climate change using subway ads. The campaign launched last week, and it will last for fourteen months.
The project is a collaborative effort by a group of communications experts, researchers, and educators from Hofstra University, UMass Boston, the University of Massachusetts at Lowell, Boston's Museum of Science, Goodman Research Group, and the Massachusetts Bay Transportation Authority (MBTA). Together, they form a coalition called ScienceToGo.org.
The subway ads star an ostrich named Ozzie whose perspective on climate change changes over the course of several ads. He is originally skeptical about climate change, but eventually recognizes that it has a real impact. Ozzie was meant to represent the ad's target audience: members of the commuting public who are skeptical about climate change. The ads also feature other ostriches who share knowledge about climate change (instead of keeping their heads in the sand), and direct commuters to the coalition website.
Dr. Wilson's research focuses on "outdoor advertising," or ads that target consumers outside of their homes.  He helped design both the subway ads and a survey used to determine how the advertisements influence commuter's perspectives of climate change. As an "average person" in terms of climate change knowledge, he also helped the scientists determine how to present their facts in an accessible way for the average commuter. Wilson was particularly interested in the venue of the subway ads, saying "the subway provides an interesting context to educate Bostonians [. . .] Subway riders represent a captive audience, and many people in that environment welcome the distraction that advertising provides."
About the Author