Columbia Organizes Tenth Annual Healthcare Conference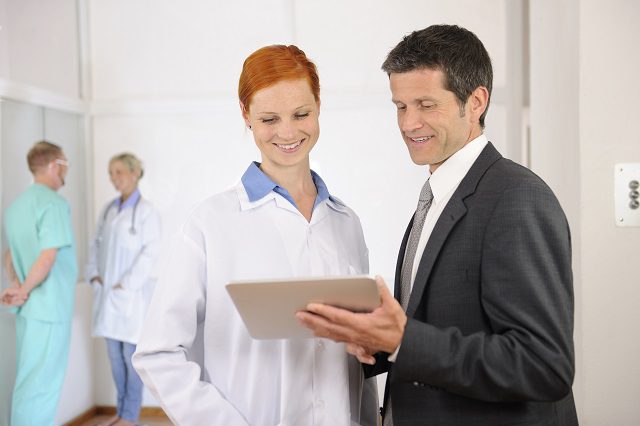 Columbia Business School has announced that it will host its 10th annual Healthcare Conference, which will have the theme "Creating Value-Based Solutions for a Discerning Healthcare Buyer". The conference aims to address how healthcare professionals can help customers make informed decisions about the value and relative costs of different healthcare services, and enhance outcomes and address the needs of consumers. The conference will discuss how to support technologies and create models to support health care professionals in addressing those goals.
Annually, more than five hundred people from top-tier business schools, including Columbia Business School, and industry professionals attend the conference. The conference offers a variety of panel topics to interest health care students and professionals, including "Biopharmaceuticals," "Healthcare Merger & Acquisitions and Financing," "Investing in New Medical Technologies," "Healthcare Entrepreneurship and Venture Capital," "Healthcare Services (ACA/Healthcare Reform)," "Healthcare Services (Provider and Payer Strategies)." The conference will also feature three keynote speakers: Robert J. Hugin, the Chairman and CEO of Celgene; Giovanni Colella, the CEO and Co-founder of Castlight Health and a 1995 Columbia MBA Alumnus and Popper Scholar, and Eric C. Rackow, the President and CEO of SeniorBridge Humana. All three keynote speakers have extensive experience in the healthcare industry.
The conference will take place on November 22, 2013 from 8:00 AM to 5:30 PM at the New York Marriott Marquis. The event will feature a lunch and a networking reception and career fair. Registration is open to Columbia students and alumni, members of the Healthcare Industry Association (HCIA), and professionals/non-Columbia students. The cost to attend for each group can be found on the registration page. The event website also has a conference schedule and more information about the keynote speakers and the panel discussions.
About the Author