Stillman Hosts President of Investors Bank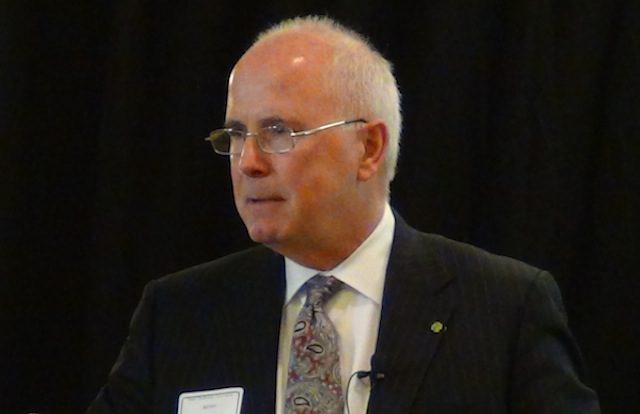 On March 5, Seton Hall University's Stillman School of Business will host Kevin Cummings, the President and CEO of Investors Bank. Cummings will be the keynote speaker for Stillman's annual Spring Integrity and Professionalism Convocation.
Cummings has been the CEO of Investors Bank since January 2008. Before serving as CEO, he spent four years as the Executive Vice President and Chief Operating Officer of Investors Bank. During his time at Investor's Bank, the company was recognized by Sandler O'Neill as one of the top 25 performing, small-cap, publicly traded banks in the country as part of the "Bank & Thrift Sm-All Stars" report in 2011, 2012, and 2013.
Before working at Investor's Bank, Cummings worked at KPMG LLP, an independent accounting firm, for 26 years. He was involved with New Jersey community banking for over 20 years, helping clients like Valley National Bank, Provident Bank, Summit Bank, and Hudson City Bank.
The event will take place from 6:30 to 7:30 PM in Jubilee Hall, on Seton Hall University's South Orange Campus. The event is open to students, faculty, alumni, staff, and the general public. For more information, check out the event website.
Seton Hall's Integrity & Professionalism Convocation has previously featured several prominent speakers, including Christ Christie, the United States Attorney for the District of New Jersey (now the governor of New Jersey); Tim Gunn, a mentor on Project Runway and the chief creative officer of Liz Claiborne; Cory Booker, the mayor of Newark; Carla Harris, the Managing Director at Morgan Stanley; and, most recently, Denise Morrison, the CEO of Campbell Soup Company.
About the Author