IN MEMORIAM: Booth's Gary Becker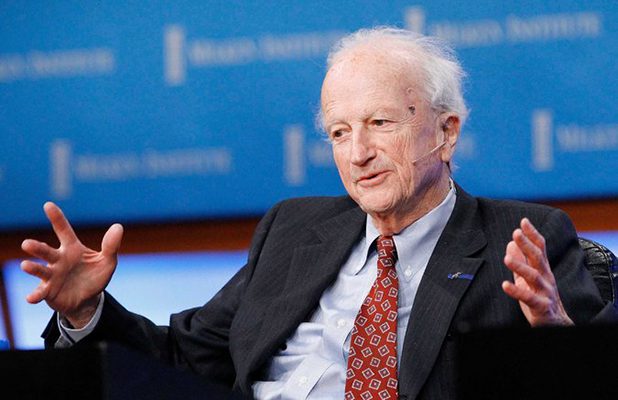 The University of Chicago and The Booth School of Business lost a member of its family earlier this month when Gary S. Becker, a professor of economics and sociology at the University of Chicago, passed away at 83 years of age. Beck, who won the Nobel Prize in 1992 for his work applying economics to social issues, died Saturday, May 3, after a long illness. 


Becker was born in Pottsville, Pennsylvania, but spent his early years in Brooklyn. He discovered an interest in math and decided to pursue that interest more seriously when he turned 16.
He received his bachelor's degree from Princeton University in 1951, finishing in three years, and his PhD in economics from the University of Chicago in 1955. 

It was his decision to pursue his graduate degrees at the University of Chicago that sparked his interest in economics, thanks largely to Milton Friedman's microeconomics course. He continued his focus on applying "economic theory to analyze the effects of prejudice on the earnings, employment and occupations of minorities," which was featured in his first book, "The Economics of Discrimination," which was a continuation of his PhD dissertation.
According to Becker, his renewed appreciation for economics "started me down the path of applying economics to social issues, a path that I have continued to follow."
Longtime Becker collaborator Kevin Murphy recalled his senior colleague's love of economics and the university.
"He was devoted to and helped define Chicago Economics, a rich tradition that uses economics to understand and shape the world around us," said Murphy, the George J. Stigler Distinguished Service Professor of Economics at the Chicago Booth School of Business. "Gary was an inspiration to several generations of Chicago students—instilling in them the love for economics that he lived and breathed."
At the time of his death, Becker was an active faculty member at the University of Chicago Department of Economics and the Chicago Booth School of Business, as well as with the Becker-Friedman Institute for Research in Economics, where he was chair.
Becker is survived by his wife Guity; his daughters, Catherine Becker and Judy Becker; a sister, Natalie Becker; a stepson, Cyrus Claffey; and two grandsons.

 The University of Chicago will plan a memorial service to honor Becker's life and work, with details to be announced at a later date.
About the Author