Gad Allon Honored As Kellogg's Alumni Professor of the Year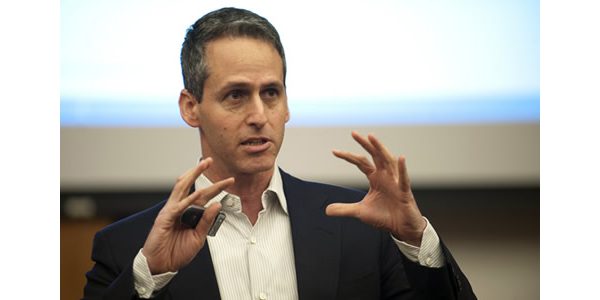 The following article was originally sourced from the news piece "Graduate Honors," published on Kellogg's News & Events page. 
Gad Allon, professor of managerial economics and decision sciences, has been named the Kellogg School of Management's 2014 Alumni Professor of the Year by Dean Sally Blount, '92, at the May 3 Brave Leader panel at Reunion. The award is given to a faculty member based on alumni vote. Alumni cast their ballots while registering for Reunion.
Allon, who teaches a core operations management elective and two courses in the Executive Education Program ("The Science of Lean Six Sigma Operations" and the three-day "Executive Operations Experience"), is no stranger to honors like this. In 2009, he won the L.G. Lavengood Outstanding Professor of the Year Award and the Chairs' Core Course Teaching Award in both 2006–2007 and 2008–2009. In 2011, Poets & Quants named Allon one of "The World's 40 Best Business School Profs Under the Age of 40."
"Every professor hopes that the way they taught will have a lasting impression," Allon said. "This is a much better testament to that."
The Alumni Professor of the Year award was established in 1988. To be eligible, a faculty member must have taught at Kellogg for at least five years.
With his win, Allon joins others winners, including Daniel Diermeier, the IBM Professor of Regulation and Competitive Practice (2013); Sergio Rebelo, the Tokai Bank Distinguished Professor of International Finance (2007); and Philip Kotler, the S.C. Johnson & Son Professor of International Marketing (1991 and 1995).
About the Author