MBA Students to Ask Buffett Questions on FOX Business Network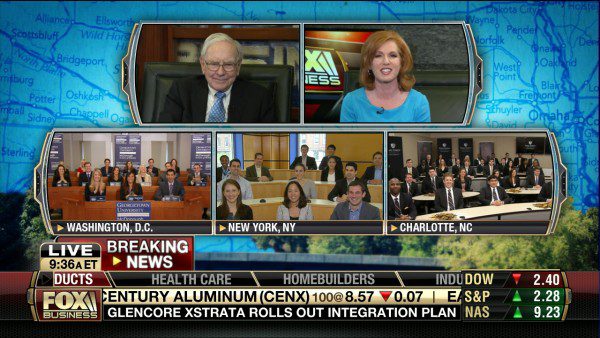 Look out for MetroMBA's coverage of this story next Tuesday, May 6th:
MBA students at University of Maryland's Robert H. Smith School of Business, New York University's Stern School of Business and University of Chicago's Booth School of Business will have a chance to ask Warren Buffett, Bill Gates and Charlie Munger questions during a televised interview with FOX Business Network anchor Liz Claman. The interview will be on Monday, May 5th from 8:30-9:30am/ CT. Claman will also be taking questions live via Twitter using the #askLiz prompt. An excerpt from last year's interview featured a Columbia Business School student asking Buffett about the impact of interest rates. Wakeforest University School of Business and Georgetown's McDonough School of Business were the other two campuses featured on last year's program.
Check back for our story next week! 
About the Author