Robert Mariano Set to Speak at Kellstadt Commencment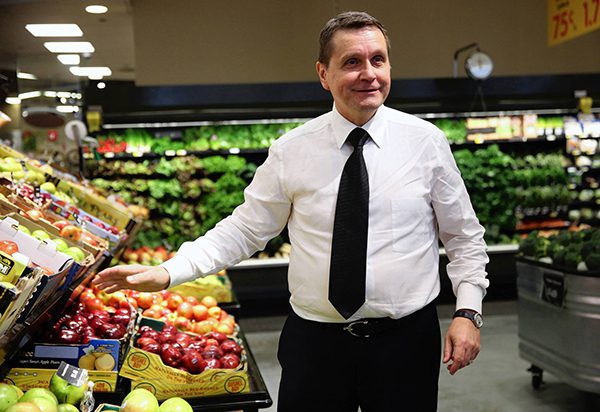 Robert Mariano, chairman, president and CEO of Roundy's, Inc., is set to deliver the graduation address and receive an honorary degree at the Driehaus College of Business and Kellstadt Graduate School of Business Commencement on June 15.  The event begins at 4:30 p.m. at the Allstate Arena.Mariano has always been a Chicago guy, growing up on Chicago's South Side. He has built his reputation as a major player in the retail grocery industry— starting out as a part-time deli clerk, Mariano eventually rose to the top leadership role at Roundy's, one of the fastest-growing grocery chains in the Midwest.
Based in Milwaukee, Roundy's is a parent company to the grocery store chains Pick 'N Save, Copps, Metro Market and Rainbow. The company's growth continues as Mariano created Roundy's newest entry into the grocery market, Mariano's Fresh Market stores, in 2010. Marino envisions this new chain "becoming the Nordstorm of the grocery store business." By years end, shoppers in the Chicago area can expect 29 new stores to be open.
In addition to constantly expanding his business, Mariano is also active in philanthropy. He established the Roundy's Foundation in 2003 to strengthen ties between the company and communities where its stores operate. Since it's establishment, Roundy's Foundation has provided more than $8 million of support to nonprofits that combat hunger and domestic abuse.
About the Author