Kellogg Honors Students' Academic Achievements With Yearly Scholarship Honors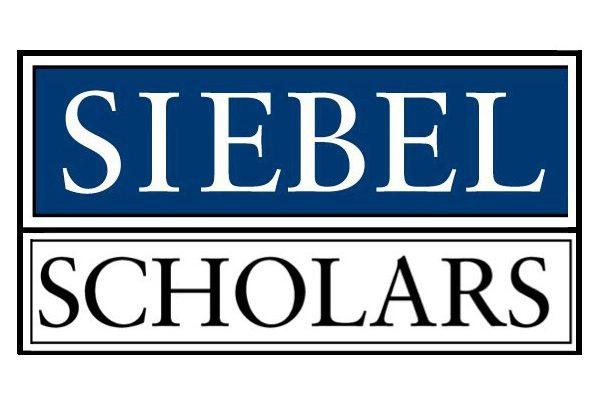 This article originally appeared in the news piece "Meet the 2015 Siebel Scholars" on Kellogg's News & Events page.
Each year, 85 graduate students from around the world are selected based on outstanding academic performance and leadership. Each receives a $35,000 award toward their final year of studies. This year, the Kellogg School of Management's Siebel Scholars from the Full-Time Program are:
Jose Kunnackal '15
Prior to Kellogg, Kunnackal held successful technology management positions at Motorola and startup Trilibis. He serves as the Vice President of Industry Relations for the Kellogg High Tech club, which aims to connect business students interested in technology with top-tier firms.
Katherine Rehberger '15
Rehberger currently serves as president of the Kellogg Impact Consulting Club and as academic director of the Healthcare Club. She interned in USAID's Bureau for Global Health and led two initiatives to build more effective community health worker programs in developing countries, with a specific focus on Liberia.
Joshua Reilly '15
Prior to Kellogg, Reilly worked for RoundTable Healthcare Partners, a healthcare-focused private equity firm, where he specialized in acquiring middle-market pharmaceutical companies. He is spending his summer with Renaissance Pharma, working on a generic drug pipeline that will drive down costs in the U.S. healthcare system. He has leadership positions in both the Healthcare and Private Equity clubs.
Ryan Shain '15
Shain is in the dual-degree MMM program with Kellogg and McCormick. He serves as a director for the Kellogg Innovation Network, Big Data & Analytics Club and Kellogg Rugby Club while also serving in various leadership capacities in admissions recruiting.
Christen Tingley '15
In her first year at Kellogg, Tingley served as the co-chair of Day At Kellogg. In this role she managed a 13-student executive committee responsible for planning two weekends for admitted students. She also served as a director in the High Tech Club, as a technology representative in the Kellogg Student Association, and as a co-leader of the week-long, student-run technology trek.
About the Author