DePaul Students Get In the Game With Sports Industry Execs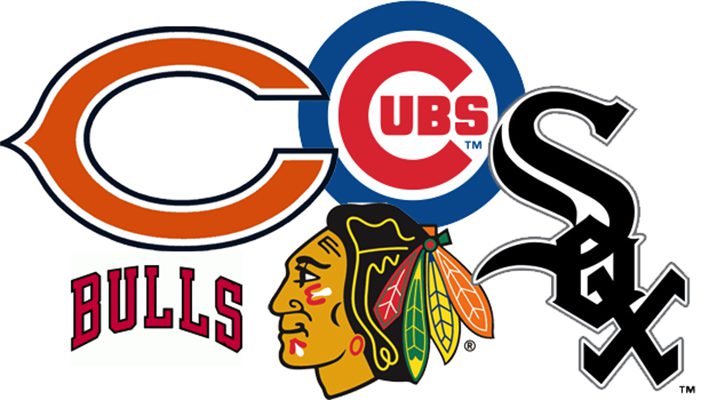 Chicago is a city not only known for it's industry-leading businesses and MBA programs, but also as a premier North American sports city. Between the Bulls, Blackhawks, Bears, White Sox and Cubs– well, maybe not the Cubs– there are numerous championships and legendary players who have called the Windy City home.
Recently, 25 students enrolled in DePaul University's Driehaus College of Business sports management course "Behind the Scenes with Chicago Sports Organizations" got an up close look at 14 Chicago sports-focused organizations over the course of five days where they visited the headquarters of these teams, given access to front offices and even a few peeks inside looks at new facilities, products and services.  
"It was a great chance to meet people who are important in the industry," said Ryan O'Neill, a DePaul MBA student. "We really got to know them and network with them."
During the weeklong December course, students met with 75 executives, many of them DePaul alumni, who work at major sports franchises and high-power sports agencies and companies. The list included:
Molly Carter,  senior director of marketing and communications at The Gatorade Company;​
Bryan Robinson, vice president of human resoruces at the Chicago Cubs;
Susan Goodenow, vice president of branding and communications for the Chicago Bulls;
Tony Rokita, director of community relations and player programs at the Chicago Bulls;
Jeff Schultz, senior manager of community relations at the Chicago Bulls;
Grant DePorter, CEO, Harry Caray's Restaurant Group;
Mike Gordon, President, Chicago Wolves (and DePaul MBA grad);
​Danny Ecker, Sports Reporter, Producer, Crain's Chicago Business;
Charlie Besser, CEO of Intersport, a sports and entertainment marketing agency; and
Chris Hibbs, vice president of sales and marketing at the Chicago Bears.  
"It was impressive to meet a cross-section of sports professionals, from CEOs and VPs to recent college graduates in their first or second jobs who resonated with our students." said Andy Clark, the man who taught the class and directs sports management programs at DePaul. "The ability for the students to mix and mingle and network was far greater than I thought it would be."
Clark says the purpose of his class was to:
Give students an inside look at the what the sports business looks like from those in the industry;
Offer them insights on how to break into the sports business;
Show them that skills learned in sports management are applicable to a variety of businesses beyond sports.
Several students scored job leads, internship interviews and informational meetings with personnel from at least five of the organizations visited, all thanks in part to the course.
"It was an intense week," says O'Neill, who landed a meeting with a sports executive. "It flew by. If you're interested in the sports industry and really looking to learn more about that industry, this course is a great experience."
Quotes and information used in this post are from this article by Ovetta Sampson from the DePaul University website.
About the Author