Direct from the Dean: Quinlan's Kevin Stevens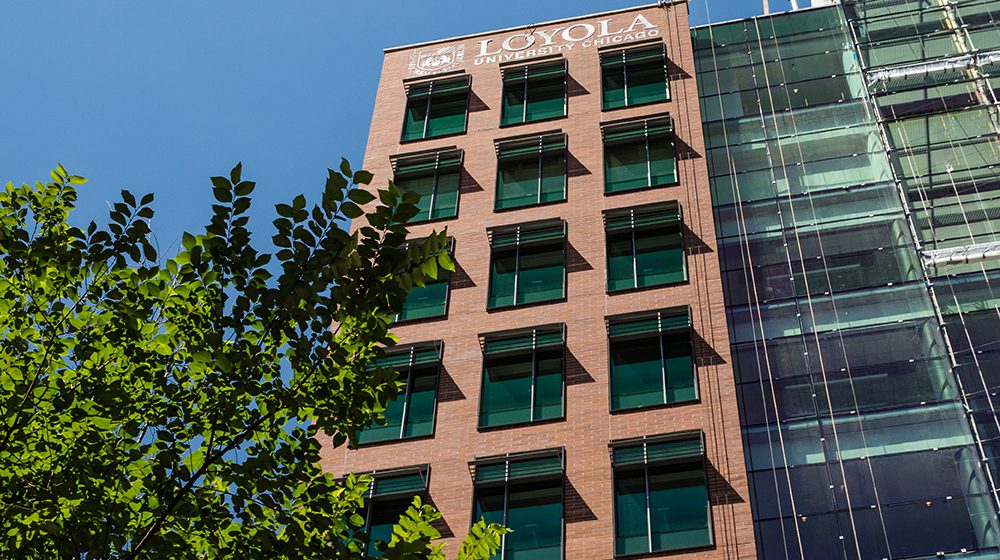 We spoke with Dean Kevin T. Stevens at Loyola University Chicago's Quinlan School of Business. He is the first in our Direct from the Dean interview series, which will feature deans from top MetroMBA schools.
Kevin Stevens became dean on July 1, 2015. He holds a Doctorate of Business Administration (Accountancy) from the University of Kentucky, a Master of Accounting Science from the University of Illinois at Urbana-Champaign, and a Master of Science in Taxation from DePaul University. Before becoming the dean of Quinlan, Kevin Stevens served DePaul University for 25 years. He grew the School of Accountancy and Management Information Systems to more than 1,200 undergraduates, and also secured more than $12 million in funding over five years. 
Dean Stevens brings over a quarter century of experience to the Quinlan School of Business at Loyola University Chicago, and we spoke with him about how he is planning to propel Quinlan forward within Chicago and beyond. He's most excited about Quinlan's premier Supply Chain Management program, the enumerable benefits MBA applicants will receive by attending a business school in the heart of Chicago, and the connections associated with a Jesuit university.
MetroMBA: What is the one area of your MBA program that you wish prospective applicants knew more about?
Kevin Stevens: We will be launching a new set of certificate programs, which I think are unique and add immediate value. There are three certificates: Supply Chain, Information Systems, and Business Analytics. The certificates are a five-course sequence of graduate courses, and if you decide to stay on for a related master's degree, the certificate counts toward that as well (learn more about their Executive Education options).
MetroMBA: In the Chicago Metro area, what sets Quinlan School of Business's graduate management education offerings apart from those of other schools. Basically, if someone is looking to go to business school in Chicago, why should they look here?
Kevin Stevens: There are a couple of things that set Quinlan School of Business apart. First, Chicago is the logistics hub of the United States, and we have a great Master of Science in Supply Chain Management (MSSCM) and Supply and Value Chain Center. It's great because the person who is in charge of the program is a practitioner very involved in the business world. Last week, we held the Chicago Supply Chain and Sustainability Summit. Around 90 firms and 400 individuals attended the Summit. The guest speaker was a Quinlan School of Business alumna, Francesca DeBaise, who is the Chief Supply Chain Sustainability Officer at McDonalds. The summit proves my point that our Supply and Value Chain Center is the most wired center you could possibly imagine. If you saw the list of firms who were a part of the center, it's the who's who of Chicago. That would be one reason to come here.
The other reason is our Information Systems/Business Analytics. Our Information Systems people are in the Quinlan School of Business, and they're not geeks; they understand business, which is not always the case. We have Information/Business Analytics people who know both sides of the street: the business side and the systems side. So that's a big reason to come here.
MetroMBA: What is the greatest single advantage to going to business school in Chicago? How does Quinlan School of Business prepare students specifically for careers in Chicago?
Kevin Stevens: Chicago is not only a logistics hub; it's also a financial center. If you want a career in finance, logistics, or accounting, Chicago is the place to be. It's the third biggest city in the country—which is self-evident—but what's neat about Chicago is that for being a big city, it's a small, big city. The advantage of going to business school in Chicago is that you're in a big city with lots of opportunities, but it's small enough that it's easy to get connected.
As for the Quinlan School of Business, there are a couple of ways we prepare students for a career in Chicago. Location is everything. So the fact that we're in the heart of downtown Chicago is helpful. Also, Loyola has been here for a long time, and so we have tens of thousands of alumni who are in the Chicago area. Unlike Chicago University or Northwestern, which are more International schools, people who come to Quinlan tend to be from Chicago, tend to stay in Chicago, tend to network in Chicago.
MetroMBA: The Massive Open Online Course (MOOC) movement seems to be gaining momentum at many business schools. What role does online education play in today's MBA offerings at Quinlan School of Business? How do you see that changing over the next five years?
Kevin Stevens: I think all of us who are in business education know that we're going to see more and more online learning, particularly at the graduate level. What people are looking for is flexibility. Quinlan offers online learning at the undergraduate level as well, but that is more for convenience rather than to recruit students. At the graduate level, if you don't have online offerings, then you're not in the market. You have to have online opportunities for working professionals.
Something that is really different about Quinlan is that if you come to our school—either online or face-to-face—you can remain at our school even if you change locations. For example, if you come to Quinlan as a working professional and suddenly you get a job offer or transfer to a different location, and you're part of the way through your MBA program or your masters program, you don't have to quit. Quinlan is a Jesuit university and has agreements with partner Jesuit universities. If a Quinlan student needs to finish up the last five courses of their MBA, they can go to another Jesuit school. And without any further hassle, they can complete their degree with Loyola from any other Jesuit university (there are 25 Jesuit business schools across the United States in almost every city of any size you can think of). They can take their needed courses face-to-face, or online, based on the offerings of any of the 25 Jesuit business schools. It really opens up doors. No one has a network like Quinlan School of Business.
MetroMBA: When you became dean, what was Quinlan School of Business known for? At the conclusion of your tenure, what would you like it to be best known for?  
Kevin Stevens: Quinlan was best known for business ethics and building socially responsible leaders—that's something that's been in the DNA here for a long time. I know that every business school talks up business ethics, but it's something the Jesuit schools have been doing for decades, probably centuries.
I would like Quinlan School of Business to be best known for helping nonprofits or small family businesses in the Chicago area, or even outside of Chicago. If a nonprofit or small business has an issue, I want them to know that they can come to Quinlan for help.
MetroMBA: What is the one upcoming development or change at Quinlan School of Business that you are most excited about and why? 
Kevin Stevens: The Supply and Value Chain Center is really ramping up. We want businesses throughout the Chicago area to realize that we are a resource to help solve their problems. We have some world-class researchers in Supply Chain, and we want to be a resource to solve their problems and place to send their employees. This is relatively new. The Supply and Value Chain Center which is only a few years old, and it's at the point where it's taking off.
About the Author