Management Leadership for Tomorrow (MLT): Increasing Diversity in Leadership Since 2002.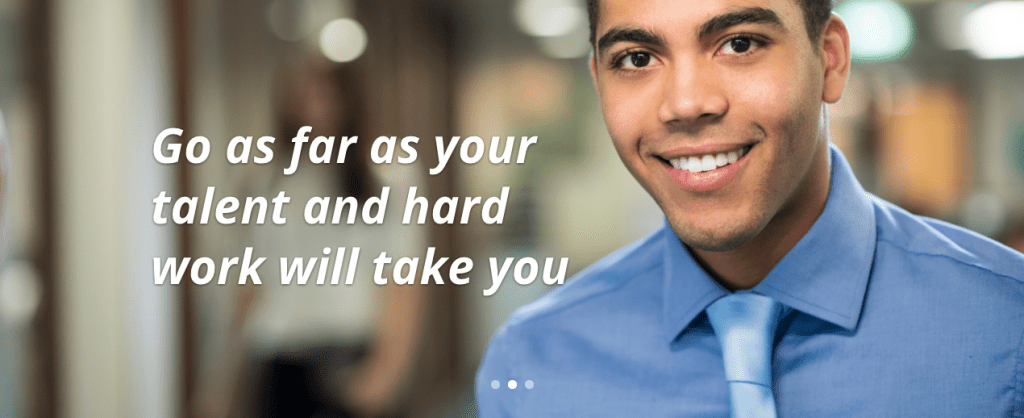 While Blacks, Latinos, and Native Americans make up 31.8% of the U.S. population, they only make up 3% of the U.S. senior leadership in the private and social sectors according to Management Leadership for Tomorrow (MLT). It's a stark racial disparity in America, and one that MLT is working to change.
Founded in 2002, MLT is a national nonprofit that equips and emboldens high-achieving Black, Latino, and Native American men and women to realize their full potential and to make a difference in business and their communities. MLT helps prepare underrepresented minorities to lead organizations and communities worldwide by teaching skills, offering coaching, and providing connections. They work with more than 100 partner corporations, social enterprises, and universities to bring top talent and diversity to leadership pipelines.
"We provide our Rising Leaders with a professional playbook, one-on-one coaching, and a powerful network throughout their academic and professional journeys—from a first job, to b-school, to the c-suite," said Cassandra Oshinnaiye, the Associate Director of Marketing. "With intensive skills training, personal clarity, and a 'roadmap' to navigate the path, the MLT experience instills in Rising Leaders a genuine belief that they belong—that their voices are both valid and valued. Our Rising Leaders earn the authentic, deserved confidence to lead."
Rising Leaders comprise MLT's alumni network—more than 5,000 Black, Latino, and Native American talented professionals who share a common experience and the goal of helping each other succeed. The Rising Leaders community is split 50-50 between women and men, and over 40% have a graduate degree. 95% of those with a graduate degree graduated from a Top 25 Business School, and their work profiles span a wide range of industry and experience levels.
For MBA candidates, MLT offers two programs: 
"African Americans, Latinos, and Native Americans interested in getting their MBA should apply to MLT's MBA Prep because they will have access to our Playbook and Coaching model to help them put forth their best business school application," said Cassandra. "MLT provides five key ingredients: gaining personal clarity, knowing 'the bar' for success, developing a roadmap to achieve success, one-on-one coaching, and a strong support network. These ingredients are crucial to business school success for minority applicants, both prior to and upon gaining acceptance to a program."
MBA Prep is a ten-month program that combines coaching, a comprehensive curriculum, and in-person workshops. It culminates when fellows apply to graduate business school in the fall / winter, and then they transition to MLT's MBA Professional Development Program to jump-start their post-MBA careers.
"I believe the biggest benefit to the Fellows is the network of amazing people they have access to," said Shartoyea Scott Dixon, the Director of the MBA Prep Program. "MBA Prep Fellows build a unique and very high-leverage network from among the 200+ other MBA Prep Fellows in their cohort, and can also build relationships with the over 5,000 MLT Rising Leaders (alumni), corporate partners, and other executives. As an alumna of the program, I was aware of this previously. However, to see it play out over more than 10 years of programming is phenomenal."
"MLT Professional Development (PD) pushes Pre-MBA Fellows to think about what are their immediate and future career aspirations," said Rosalie Schraut, the Director of the MBA Professional Development Program. "We provide access to professional coaches and industry experts who guide our Fellows understanding of the minimum critical skills needed for success in gaining an internship and a full-time position. This is the basis for which Fellows begin their personal career roadmap."
MLT's MBA Professional Development is a five-month pre-MBA program that pairs African American, Latino, and Native American young professionals with one-on-one coaching, networking, and support. In addition to insight and guidance, MBA candidates will gain a competitive recruiting edge, clarify their career goals, and interview for internships prior to starting their MBA. The goal of the program is to help MBA candidates hit the ground running.
"I have been fortunate to work in both the undergrad and graduate programs at MLT, where I have witnessed Fellows move from their first job, to B-School, to long-term career planning and development," said Rosalie. "It is humbling to see so many driven, young, diverse professionals move forward."
Reasons to consider MLT
There are many reasons that MBA candidates should consider applying to MLT.
Despite representing over 30% of the US population, Black, Hispanic, and Native Americans hold just 6% of the top entry level business jobs, represent 8% of students enrolled in top 50 MBA programs, and hold just 3% of all senior executive positions at corporations, non-profits, and entrepreneurial ventures.
98% of MLT's MBA Prep Fellows are admitted into top 25 MBA Program.
97% of MLT's MBA Prep Fellows obtain jobs upon graduation.
Getting into MLT
Gaining acceptance into MLT is about having a strong track record of leadership abilities and achievements. They look for individuals who have developed their leadership potential academically, professionally, and within the community. For their MBA Prep program, they also look at your standardized test scores (GMAT or GRE) as well as why you want to obtain your MBA. "Overall we want candidates who are coachable, who will be committed to this intense process, and who will be able to benefit from our program," said Cassandra.
For the MBA Professional Development program, they look for candidates who are dedicated to personal and professional development, and who have already achieved admission into a top MBA program. They seek candidates who want to build their self-awareness through introspection because the coaching relationship is key to learning and development.
To learn more about Management Leadership for Tomorrow, visit their website.
Related articles
About the Author