6 New York Real Estate MBAs

Since the Great Recession descended upon us in 2008 and left the 99 percent in some state of financial crisis, business schools have quickly evolved to accommodate an increasingly dark and chaotic real estate landscape. The result has been a growing number of quality New York Real Estate MBAs on offer.
According to Bloomberg Businessweek, new graduate and undergraduate "real estate initiatives" have begun to crop up at b-schools across the globe for reasons plain as day: "nearly 50 percent of Columbia's real estate program get hired for investment management and private equity jobs by employers that include Blackstone, Goldman Sachs and Vornado Realty Trust."
Dean Glenn R. Shafer of Rutgers, which offers one of the nation's more high-profile real estate programs, offers an explanation about the new unmet demand for MBAs well-versed in real estate: "New demands for financial sophistication in real estate, along with expectations for sustainability and increasing regulation, have created an unmet demand in New Jersey for personnel trained in finance, accounting, and supply-chain management in the field of real estate," he said in a statement.
West Orange, NJ, real estate investor Paul Profeta, who contributed $1.5 million to an endowed chair at Rutgers, believes the "totally unregulated" real estate industry is one of the few business fields that offers relatively uncharted territory for b-school graduates. "It's really a wild and woolly field. You live by your wits. That's why it's exciting to young professionals," he told Bloomberg Businessweek.
6 New York Real Estate MBAs Worth Further Investigation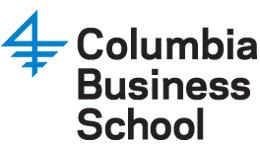 Columbia's Paul Milstein Center for Real Estate MBA states that it provides students with "solid real estate fundamentals, critical thinking, complex problem-solving and both written and oral communication skills" by emphasizing "an interdisciplinary blend of theory and practice." Columbia's program is unique in its integration of 65 (and counting) CaseWorks propriety real estate cases into the MBA curriculum.

NYU's Center for Real Estate Finance Research claims to offer "rigorous training in the development, investment and financing of real estate projects" by aiming to make students think strategically about "the workings of real estate primary and secondary markets by understanding the roles of various market participants as well as the legal, taxation and regulatory environment that these markets present."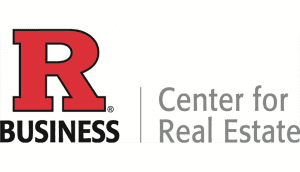 The four core courses that comprise Rutgers' Real Estate MBA are tailored to "provide students with the in-depth understanding of property and property markets and tools necessary to succeed in the real estate industry," according to school marketing material. One of Rutgers' major selling points is its Center for Real Estate Studies, which is supported by a "70-member advisory board that consists of CEOs and senior executives at Prudential, Citibank, Canoe Brook Management, Hampshire Real Estate, Jacobs Development, Paul V. Profeta and Associates, AvalonBay Communities, CBRE, Cushman & Wakefield and Prologis," among others, which promise to "provide mentoring, internships and career opportunities."

The mission of the Zicklin School of Business at CUNY Baruch's William Newman Department of Real Estate is to foster "cutting-edge real estate knowledge and produce future leaders in real estate" by recruiting the most "talented and motivated students who are interested in understanding the economic and behavioral aspects of real estate markets." Zicklin prepares students for careers in real estate by preparing them for the business world. This interdisciplinary approach "helps students understand the important concepts and issues for making crucial business decisions and creating effective public policies," according to the school.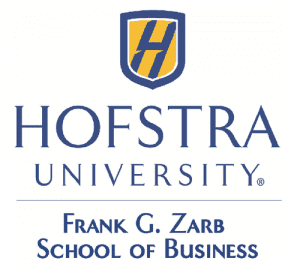 Hofstra's Zarb School of Business on Long Island aims to give "students a comprehensive educational experience" by building "students' competencies in the areas considered important for managers and leaders in the business world." Real Estate is one of 15 available concentrations in full-time or "flex" programs. The Wilbur F. Breslin Center for Real Estate Studies is a joint venture between Zarb, Hofstra Law and the Institute for Real Estate that aims to provide "real estate professionals, municipal officials, developers and the public with information, education and scholarly analysis about the complex issues important in the real estate field."

Cornell's Baker Program in Real Estate/Johnson Graduate School of Management Dual MPS/MBA Degree in Real Estate is the rare two-for-one special intended for graduates interested in pursuing careers in real estate that "will strongly utilize general management skills." Both programs say they are "deliberately small and intensely collaborative." The MPS offers a foundation in all applicable specialized disciplines like "architecture, construction management, development, finance, investment and deal structuring, law, transactions, property management, urban economics and planning." The MBA, on the other hand, instills fundamentals like "business accounting, finance, economics, marketing, operations management, strategy and leadership."
About the Author