Entrepreneurship Centers and Resources For NYC MBAs

Think you have enough moxy, bravado, gumption, etc. to be the next Elon Musk, Warren Buffett or Richard Branson? There are more resources and opportunities than ever before to go rogue and start your own business, especially in New York City
While many go the business school route to secure an upwardly mobile slot on some corporate ladder, more and more are refusing to be a cog in someone else's machine—one in 11 Americans, allegedly. In fact, 75 percent of new U.S. jobs can be traced back to small businesses.
Let's take a look at New York metro area schools with entrepreneurship centers dedicated to grooming tomorrow's entrepreneurs.

Lehigh's Baker Institute for Entrepreneurship, Creativity and Innovation makes entrepreneurship resources, skills and connections available to members of the Lehigh University community to "move an idea from problem recognition to sustainable enterprise." The ethos of Lehigh's Baker Institute is to plant "entrepreneurial seeds today [so they] become the successful enterprises of tomorrow" by engaging "entrepreneurship practitioners and related professionals through both our alumni network and Lehigh Valley innovation pipeline." Entrepreneurship opportunities at Lehigh include the VENTURESeries, LehighSiliconValley, International Social Entrepreneurship and the EUREKA! Ventures Competition.

The educational model for Zicklin's Lawrence N. Field Center for Entrepreneurship emphasizes a trifecta of "higher education, government and private sector." Since its founding in 1993, the Field Center—named after first generation Hungarian-American real estate developer Lawrence N. Field—has served nearly 20,000 business, created or saved nearly 7,000 jobs and generated over $150 million for the local economy. The Field Center plays host to a number of workshops each year that cater to emerging Baruch entrepreneurs, including partnerships IBM and AT&T, among others, to judge "student entrepreneurship competitions."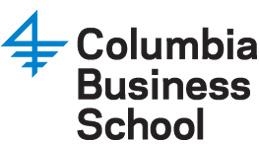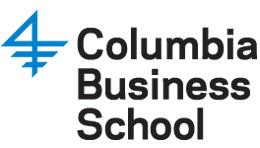 The major goal of Columbia's Eugene Lang Entrepreneurship Center is to prepare CBS students who wish to commit themselves to "achieving social and economic progress through entrepreneurship." ELEC offers quite a few student entrepreneurship clubs, including: the Columbia Entrepreneurs Organization, which "brings students together with successful entrepreneurs and innovators"; the Columbia Organization of Rising Entrepreneurs, which promotes New York as a "hub for innovation"; the Columbia Venture Community; the Family Business Club, which "advances family business interests of students, faculty members and affiliated individuals of CBS"; the Private Equity Club; the Social Enterprise Club, which connects "students interested in social enterprise with each other, faculty, alumni, professionals and organizations"; The Application Development Initiative, which nurtures "student developers of all talents and interests"; the Technology Business Group and the Venture Capital Club.

Rutgers' Center for Urban Entrepreneurship and Economic Development develops "citywide resources and brings renewed economic growth and vitality" to help foster a "socially conscious urban renaissance" in Newark, NJ. The CUEED's Entrepreneurship Pioneers Initiative is a nine-month program designed to enable first-generation entrepreneurs to "generate growth, build brands, accelerate strategic alliances, focus finances," by giving them the "technical, operational and management skills needed to succeed."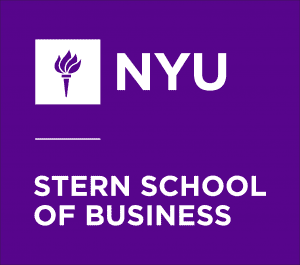 Stern's W.R. Berkley Innovation Lab was established to help "NYU students, alumni, faculty and staff start and grow businesses" through training, counseling, venture competitions, fellowships and networking opportunities. The Berkley Lab equips entrepreneurs with "the skills, know-how and ability to launch and grow … exceptional entrepreneurial enterprises that bring innovation to the marketplace, create jobs, improve lives and build wealth."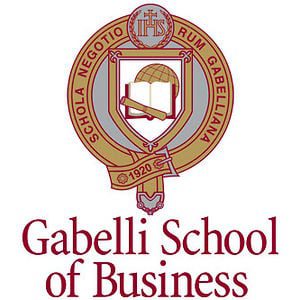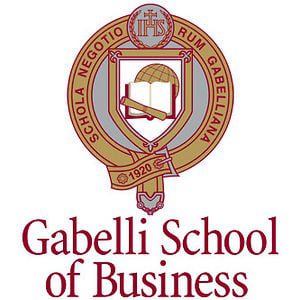 Gabelli's Entrepreneurship Society was created for "trail blazers, game changers and change makers" to "meet, share resources and exchange ideas." The club hosts guest speakers, activities, networking events and a yearly conference to help students "start putting their ideas into action" and "build sustainable business ventures both on and off campus."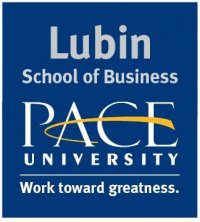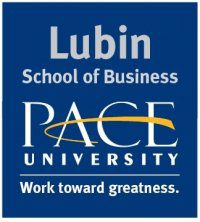 Founded in 2012, Lubin's Entrepreneurship Lab was created to "promote cross-disciplinary problem solving, experiential learning and the development of an entrepreneurial mindset." The eLab hosts workshops, guest speakers, networking events, mentoring programs and competitions like the Mobile App Design Contest, the Business Plan Competition and the Pitch Contest. In addition to a dedicated student meeting space, the eLab is stocked with "high-performance computers, sophisticated software, a professional video studio, a surface computer and a 3D printer; as well as a wide variety of desktop, laptop and tablet computers."

The mission of Stevens' Office of Innovation and Entrepreneurship (OIE) is four-fold: create innovative "educational, research, administrative and infrastructural initiatives by elevating "business awareness among faculty and students and to support and initiate innovative and entrepreneurial behavior." The OIE touts itself as a "one-stop shop for faculty, researchers, students and alumni who want to start a company or need help identifying market opportunities." The OIE also "assists with business strategies; tailoring and fielding test solutions, source management teams and capital; and bringing real-world corporate and entrepreneurial experiences back into the graduate curriculum" by "nurturing tech entrepreneurship, providing incentives to researchers and supporting faculty-student interactions," among other strategies.

Founded in 2003, Stillman's Center for Entrepreneurial Studies "fosters the collaboration of faculty, students, alumni and entrepreneurs to … advance hands-on entrepreneurial learning." One of the cornerstone activities of the Center for Entrepreneurial Studies is the annual Pirates Pitch venture fund competition, which "encourages student teams of 1-5 members to dream up an idea for a business [and then] pitch that idea to a panel of judges comprised of successful entrepreneurs and venture capitalists." Pirates Pitch winners get $6,000, "plus legal, marketing and other business services." Runners-up get "$3,500, plus business services."
The Center for Entrepreneurial Studies also supports two innovative student clubs that facilitate entrepreneurship at Stillman: the Seton Hall Entrepreneurship Club and the Seton Hall Chapter of Epsilon Nu Tau (ENT), a fraternity that seeks to create a global community of entrepreneurial spirited individuals.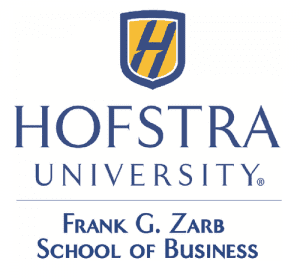 Zarb's Center for Entrepreneurship seeks to "build a campus culture of entrepreneurship; provide experiential learning opportunities; incubate and mentor startup companies and connect the campus with Long Island's startup community, successful entrepreneurs and seasoned investors." The ideaHUB is HQ for the Center for Entrepreneurship, which functions as a "state-of-the-art interactive collaborative laboratory for student entrepreneurs who seek mentorship to develop their business ideas."
Binghamton's Office of Entrepreneurship and Innovation Partnerships "supports students, faculty and staff in the development of their entrepreneurial interests" through initiatives like the New Venture Accelerator Program, START-UP NY and the Upstate Startup Alliance, as well as monthly town halls where Binghamton entrepreneurs meet with local community members to "discuss challenges." Binghamton's Office of Entrepreneurship and Innovation Partnerships also plays host to a number of innovative student clubs like the Student Sandbox, the Technology Commercialization Clinic (a collaboration with Syracuse Law), and the Greater Binghamton Scholastic Challenge (GBSC), in which "high school students form teams, write comprehensive business plans and then present their ideas at the final competition whose winners receive scholarship money."
About the Author